Everything You Want to Know About Zero Waste
September 16, 2016 | Kathryn Kellogg
Last Updated on April 7, 2020
Earlier this week I reached out on Instagram and said, "Ask me anything!" I got an awesome response. Tons of super thoughtful and well crafted questions.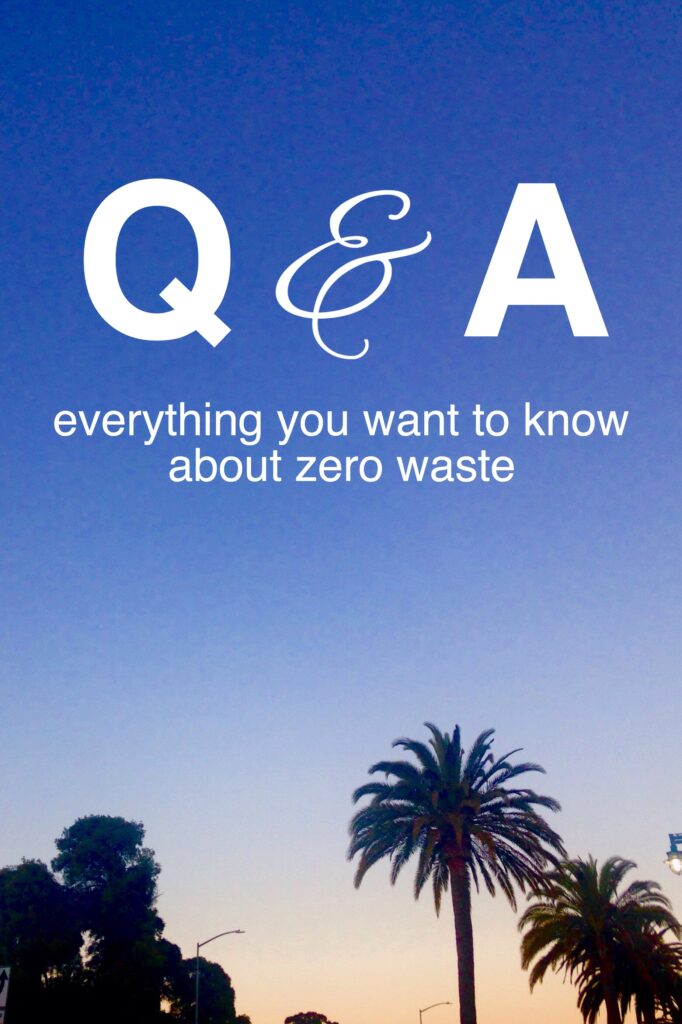 In fact, I got SO many questions that I decided to break my favorites up into two separate videos. You can watch the first installment here.
I also got quite a few questions that are easily answered with past posts.
I have a list of these below. And, I'm making a list of future posts to be expecting. There were so many great questions! Some deserve to be posts all on their own.
what about makeup?
I have two tutorials on my blog one for eyeliner and mascara that I love, and another one for a lip to cheek.
I'm working on an update for the lip to cheek. The current one has a pretty short shelf life. 
what are your travel necessities to keep you waste free while out?
I wrote one of my favorite blog posts on this subject. Read more on how you can combat waste with just a 16oz mason jar and a cloth napkin.
how do you clean without creating waste?
I have two all-purpose homemade cleaners that I love! And, a febreeze recipe that I use almost every day. It's perfect for extending washes between clothes and spraying everything that smells like Nala.
what do you do for nail polish?
I don't use nail polish anymore. I was never really big into painting my nails. And, I especially was never into taking polish off…. I was the person that would just let it grow out.
So, if you're looking for nail polish you're going to want to look for three free polishes. You want to find some without toluene, dibutyl phthalate, and formaldehyde. These are all known carcinogens. 
During my research, I stumbled across this vegan brand that looks amazing! I'm pretty tempted. As far as remover goes this is a pretty good alternative. It comes in a glass bottle and is cruelty-free.
Did I answer your question? Is there anything else you're dying to ask? Leave some more in the comment section and I'll cover it in the next video or blog post!