What is CBD? Everything You Need to Know
May 7, 2019 | Kathryn Kellogg
Last Updated on April 11, 2020
I've been taking full spectrum CBD oil for almost a year now, and have received a ton of DMs and questions about what it is, how it works, why – pretty much the full run down of who, what, where, when, why, AND how.
I figured it was high time to answer all of your questions in ONE ULTIMATE CBD GUIDE.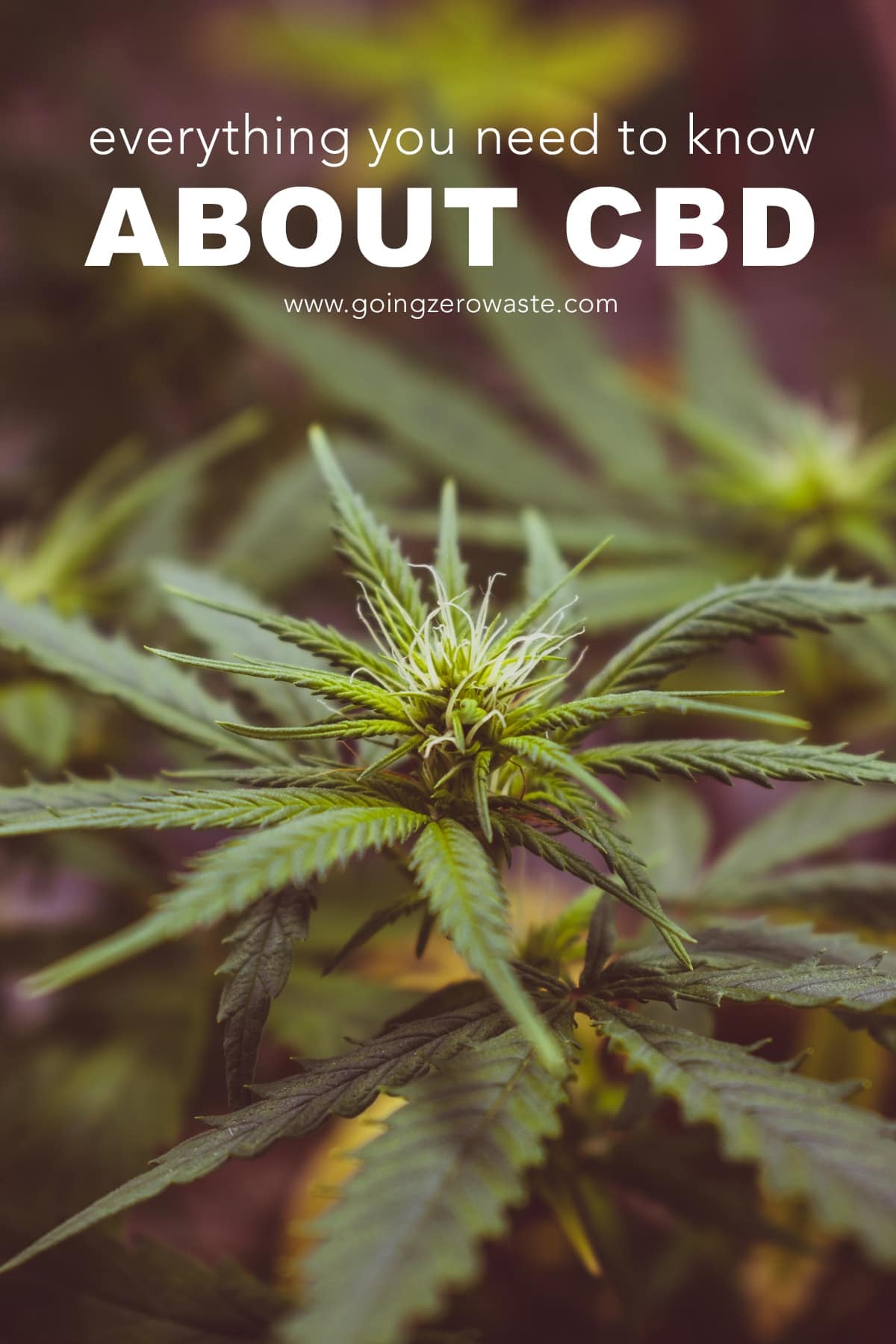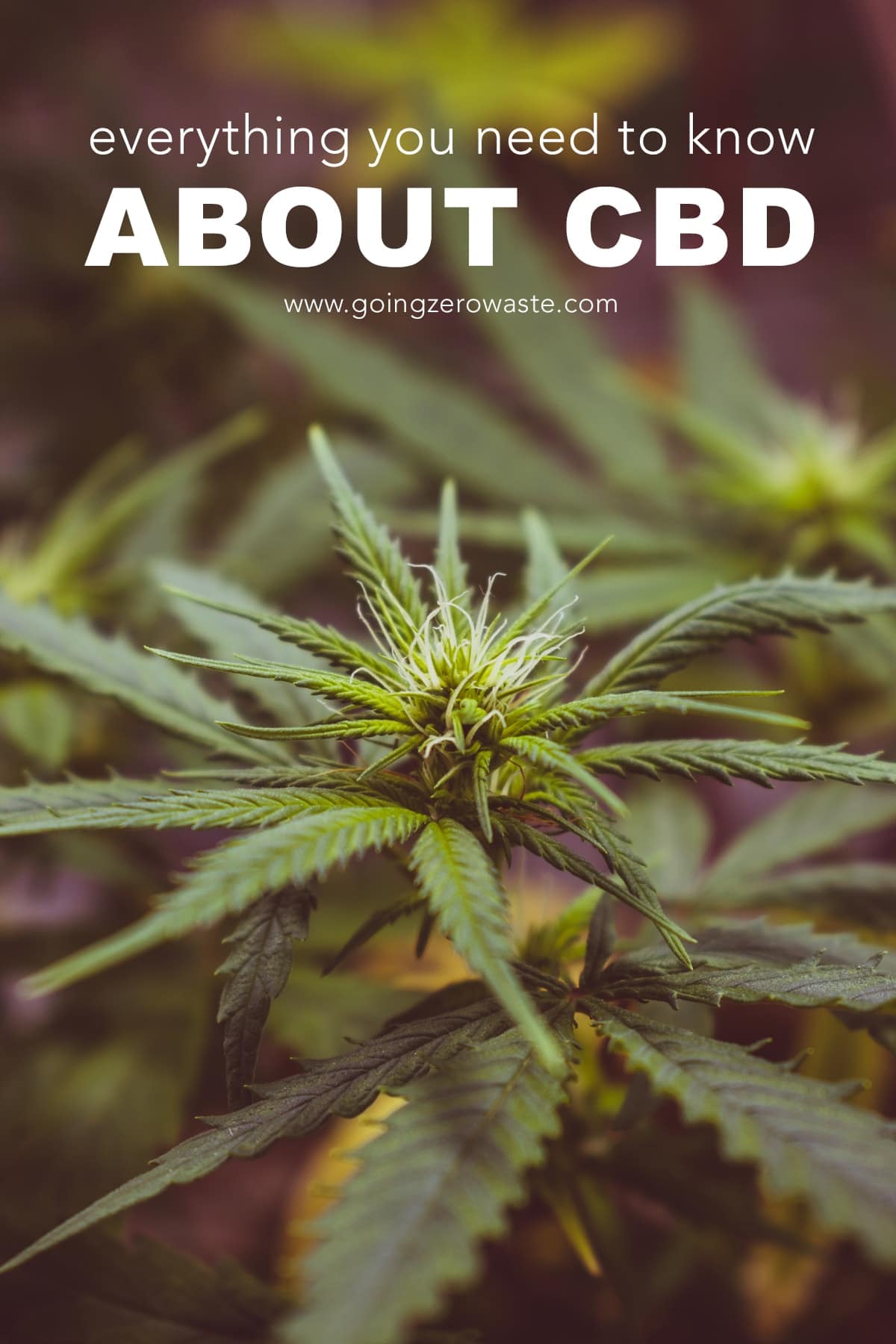 This post was sponsored by Sunsoil all thoughts and opinions are my own. For more information please see my disclosure policy.
I am so excited to be partnering with Sunsoil on this blog post.
A huge shout out for them taking the time to answer all of my questions and find out just how sustainable this product is.
Plus, they're teaming up with me for a giveaway so make sure you check that out on my Instagram feed!
Sunsoil is a small, organic farm located in the rolling hills of Hardwick, Vermont.
They offer several products like CBD tinctures, CBD oil capsules, and an edible salve all combined with organic coconut oil.
They own the entire process, "seed-to-shelf" which makes their process very eco friendly.
My personal favorite is the full spectrum cinnamon CBD oil or tincture.
I like to make tea lattes in the morning and always add a nice dash of cinnamon on top – making this the perfect accompaniment.
what the heck is it?
CBD is a cannabinoid and is short for cannabidiol which is one of the 80 naturally occurring chemicals in cannabis.
Did did you know that our bodies have an endocannabinoid system?
The endocannabinoid system (ECS) is responsible for neuroprotection, stress recovery, immune balance and functions, our moods, memory, pain, appetite, sleep etc.
Basically it's pretty gosh darn important.
Because the ECS play such a vital role in so many of our bodily function, CBD can be used to help manage all sorts of problems like:
pain management for chronic pain, migraines, or cramps

anxiety

depression

insomnia
I personally use CBD to help me focus, relax, and reduce stress.
I also always use it when I'm on my period for cramps.
how are CBD and Marijuana different?
Full-spectrum CBD contains a very, very small amount of THC so little that it shouldn't show up on a drug test.
THC, a tetrahydrocannabinol, is the chemical responsible for most of marijuana's psychological effects and the feeling of being high.
Hemp derived CBD products such Sunsoil's are legal in all fifty states where as Marijuana is only legal for anyone over 21 in nine states plus Washington, D.C. Of course many states have access to medical Marijuana.
is hemp farming sustainable?
Oh yah. This is the best part. Hemp is a rockstar plant for the planet.
"Hemp is the most eco-friendly answer to the soil pollution that is causing headaches for our farmers.
The GMO monoculture of harvesting corn and wheat has caused considerable damage to our fields.
"Our heartland is becoming more dry and causing soil erosion.
Farmers from Eastern Colorado are claiming that soil conditions are similar to those during the Dust Bowl in the 1930s.
"Hemp is a great answer to these problems as its wide climatic adaptation and fast-growing foot-long roots allow it to thrive in drought-damaged soil.
"It also helps with soil stabilization thanks to its long, fast-growing taproots. Internationally, in countries like China, hemp has traditionally been used for erosion control. " (source)
Sunsoil never uses any pesticides, and they're vertically integrated which makes their carbon footprint much smaller.
They don't need to ship flowers or products anywhere because everything happens on site.
AND, I'm currently working with them on their packaging so their shipping should be zero waste very soon!
what should I look for when purchasing CBD?
There are tons of CBD options out there, but you definitely want to find one that's full spectrum.
It's believed that CBD performs better when there's a mix of all the other cannabinoids to go along with it creating the entourage effect which maximizes the benefits of the plant's other naturally occurring cannabinoids (remember, there's 80!).
Basically, the whole plant is better than just isolating on piece of it.
Here's some of the terms you might see:
Whole Plant Extract: Is just what it sounds like, it uses the whole plant! Sometimes this term is used interchangeably with full spectrum oil, but the main difference is that whole plant extracts contain waxes, fats, and other fibrous materials from the plant.

Full-Spectrum Oil: It contains a wide range of cannabinoids which helps to produce the entourage effect.

Broad Spectrum Oil or Distillate: This happens after a full spectrum oil has been heated slightly and goes through a process to remove cannabinoids.

CBD Isolate: This is the purest form and it contains no other active compounds, just CBD.
what do you take?
My personal preference is full spectrum oil which I've been taking for over a year now.
how do you take it?
I always like to put a few drops in my tea in the morning.
There's no high feeling, I just feel motivated and relaxed! My personal pick is the Cinnamon CBD oil.
I, also, use the edible salve for Nala! Just the tiniest little bit goes a long way, but Nala has pretty bad anxiety.
We've been giving her CBD for almost five years to help calm her down when we leave her alone.
I want to thank Sunsoil for sponsoring this post!
If you're looking for a quality CBD products that are both effective and affordable then you have got to check out Sunsoil!!