10 Easy Swaps for Plastic Free July
July 1, 2020 | Guest Post
Last Updated on August 12, 2020
It's July, and if you're into eco-friendly living, you know what that means… it's time for Plastic Free July! To celebrate, I thought I'd round up a few simple swaps.
Plastic Free July started in Australia in 2011. The goal of PFJ is to avoid disposables products, specifically single use plastics, in the month of July.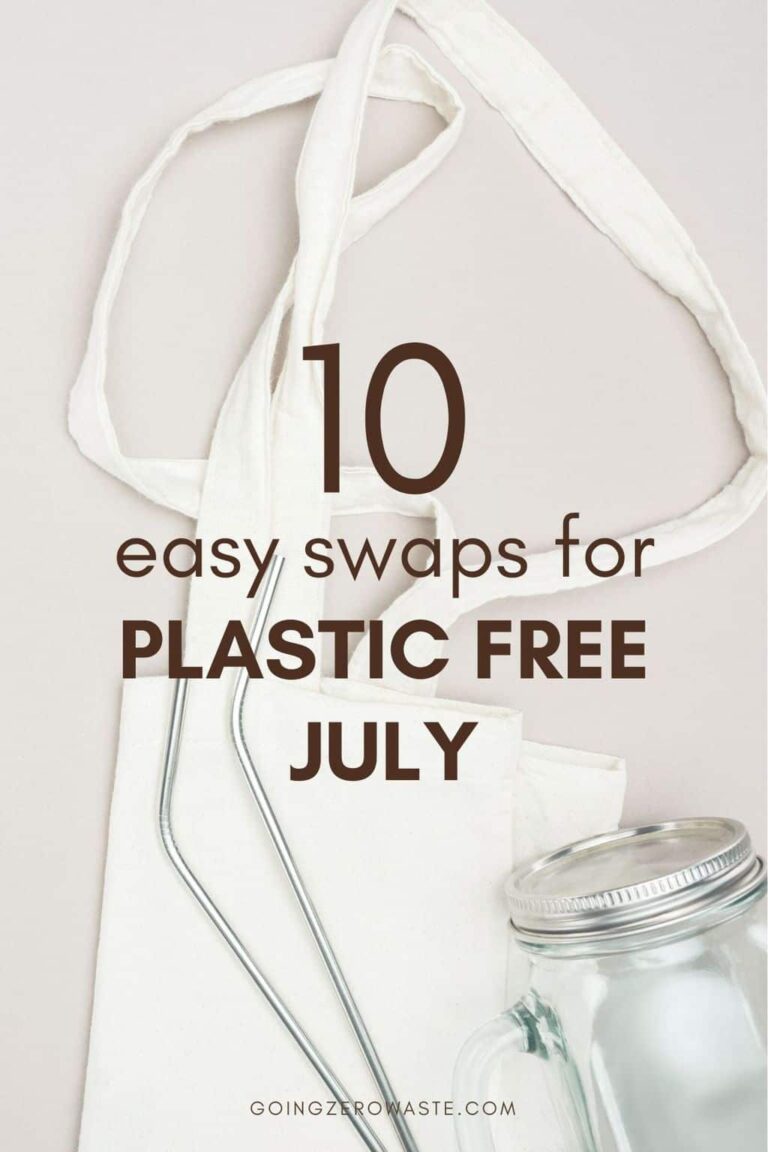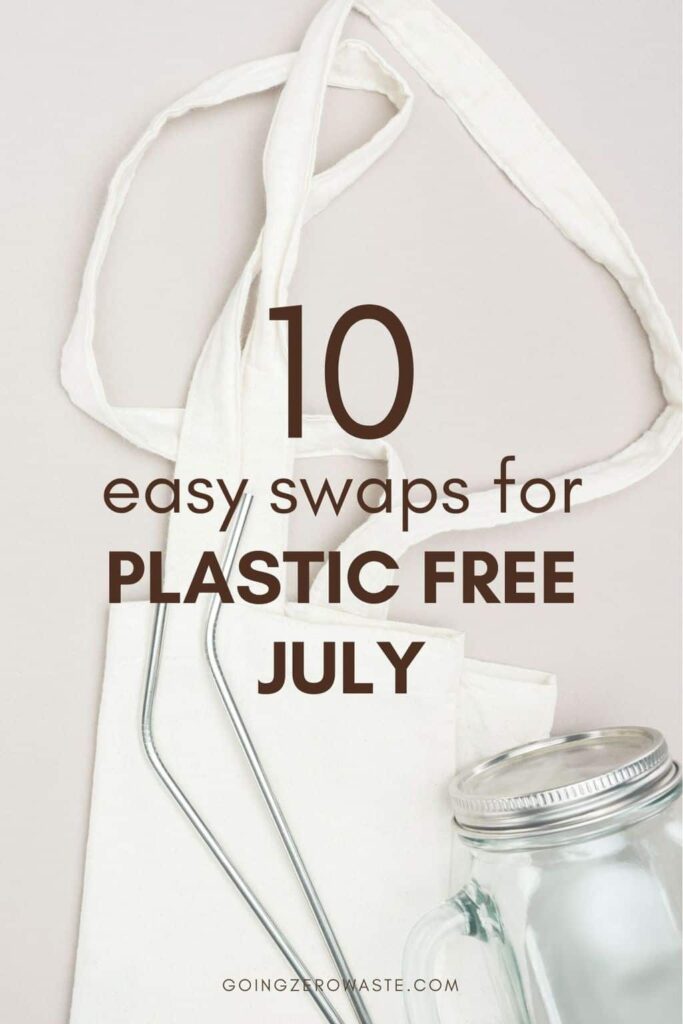 Several of the links below are affiliate links for more information please see my disclosure policy.
Plastic Free July is supposed to be a challenge. You can pick one disposable to avoid like single-use plastic straws or you can try and avoid the big four which are grocery bags, plastic straws, to-go coffee cups, and plastic water bottles. Of course, you can go all in and avoid ALL single-use plastics for the ENTIRE month of July if you want a real challenge.
Since it's only a month long commitment, you can get your toes wet and see if it's something you'd want to pursue long term.
In fact, many 'full-time' zero wasters started by participating in Plastic Free July! The lifestyle made so much sense, they decided to keep at it!
Once you start reducing your trash and exposure to single-use plastics, you might discover it's easier than you expect!
I was hooked because it improved my overall health and well being, my skin, helped me save money, and more!
This post starts out with a few easy swaps like water bottles and toothbrushes, but evolves into some swaps you might not have heard about! And, the last swap is MY FAVORITE – a gift that keeps on giving – so be sure to check it out!
Without further ado, here are my top 10 EASY swaps, you can make this July.
1. reusable water bottles:
Every day, in the United States, 50 million plastic bottles are landfilled. Talk about a lot of waste!
You might be wondering why we're landfilling these bottles and why we're not recycling them.
Recycling is great and a good place to start (we'll cover it later on in the challenge), but it is not the answer.
Did you know plastic only has a 9 percent recycle rate? That's about to drop even lower because China has put a ban on plastic imports from the U.S. for recycling.
A simple thing you can do is to simply bring your own water bottle. The LARQ Bottle is SO cool!
It's a self-cleaning water bottle that purifies the water inside a lightweight single-walled stainless steel bottle.
LARQ uses UV-C LED light to eliminate up to 99.9999% of E.coli from your water and bottle.
Beyond that, 1% of every LARQ Bottle purchase helps to clean up our oceans through a partnership with Plastic Bank. They have a goal to remove 1 million single-use plastic bottles from the ocean.
RELATED: How to Filter Water Without Plastic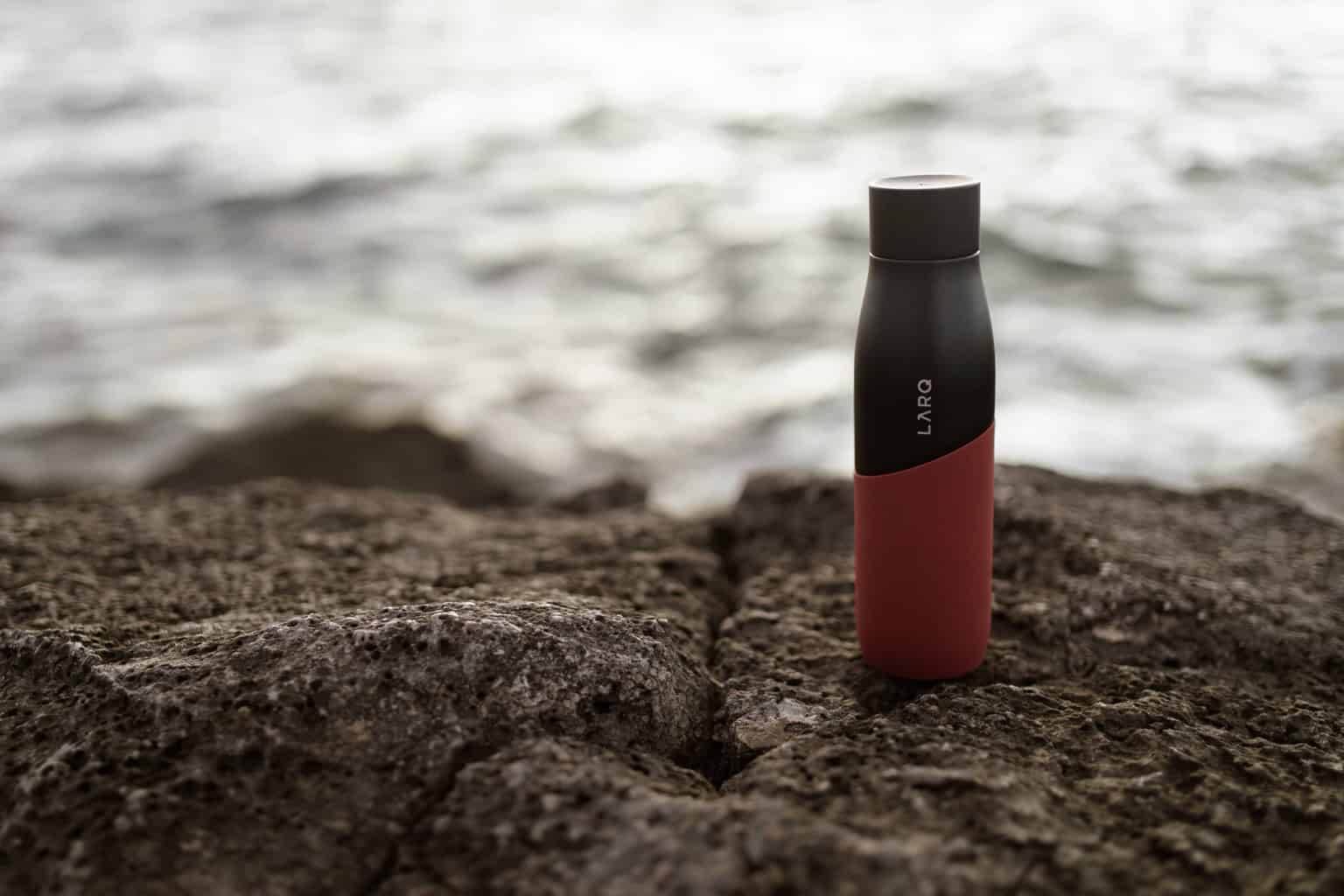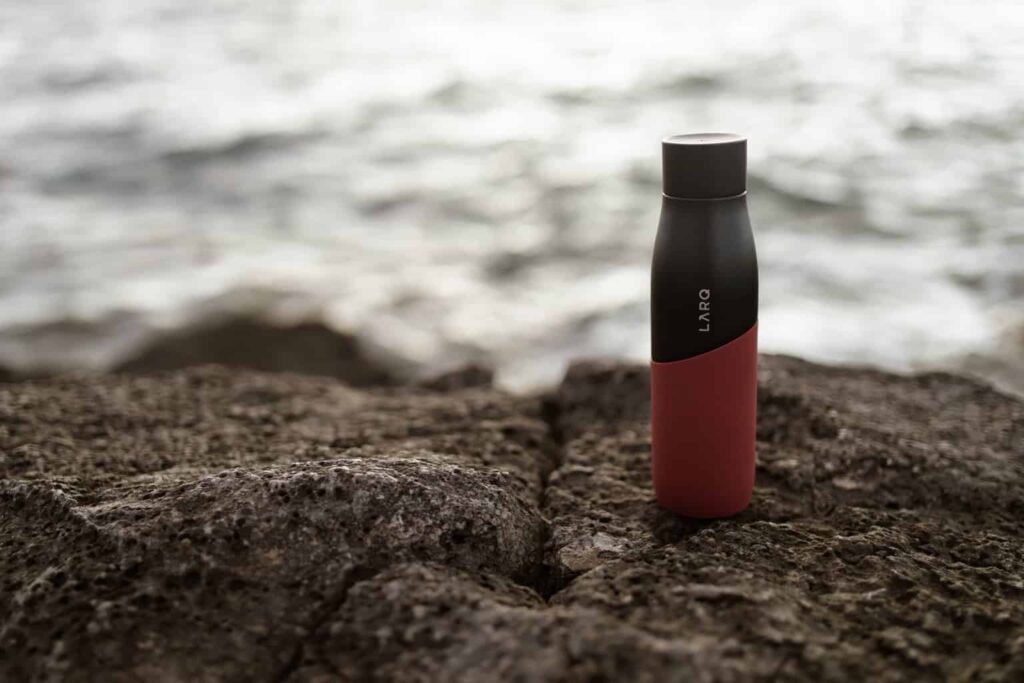 2. reusable coffee cups:
With just Starbucks alone, we threw away 4 billion coffee cups in 2017. That's insane.
Most of the paper cups you receive at coffee shops are actually lined with plastic which means they're NOT recyclable in most facilities in the United States.
So, most coffee cups just wind up in the landfill.
Thankfully, there are a bunch of options when it comes to avoiding these single-use plastics.
You can bring your own thermos to the coffee shop, ask for a mug to stay or even use a mason jar. And, you don't have to get a fancy new mason jar you can upcycle an old one from pasta sauce or salsa.
Grab my tips for the Easiest and Fastest Way to Remove Labels from Jars.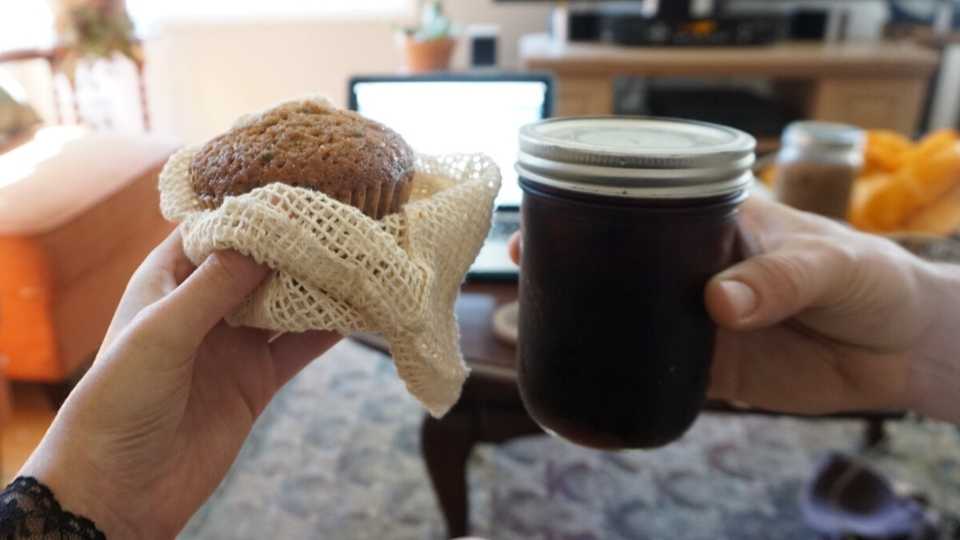 3. tea:
Looking for something deliscious to put into your reusable thermos? If you're a tea lover like me then it might surprise you to learn most tea bags are made from plastic.
A new study found that the bags can release BILLIONS of plastic particles into your cup. Yum…
One of the best ways to avoid your tea being steeped with a side of polypropylene is to simply sip loose leaf tea!
The California Tea House started at a local California farmer's market where their small batch blends became so popular they opened up a website.
They have the largest selection of USDA Certified Organic tea blends in the U.S, and are completely plastic free. They use recycled packaging and biodegradable peanuts for all of their shipments so you can start sipping some loose leaf goodness.
One of their most popular blends is the Lime in the Coconut, and I remember my Dad driving me crazy by playing that song on repeat during my 12th birthday.
If you want to give some The California Tea House's loose leaf teas a try you can get 15% off plus free shipping with the code GOINGZERO15.
RELATED: 6 Sustainable Loose Leaf Tea Brands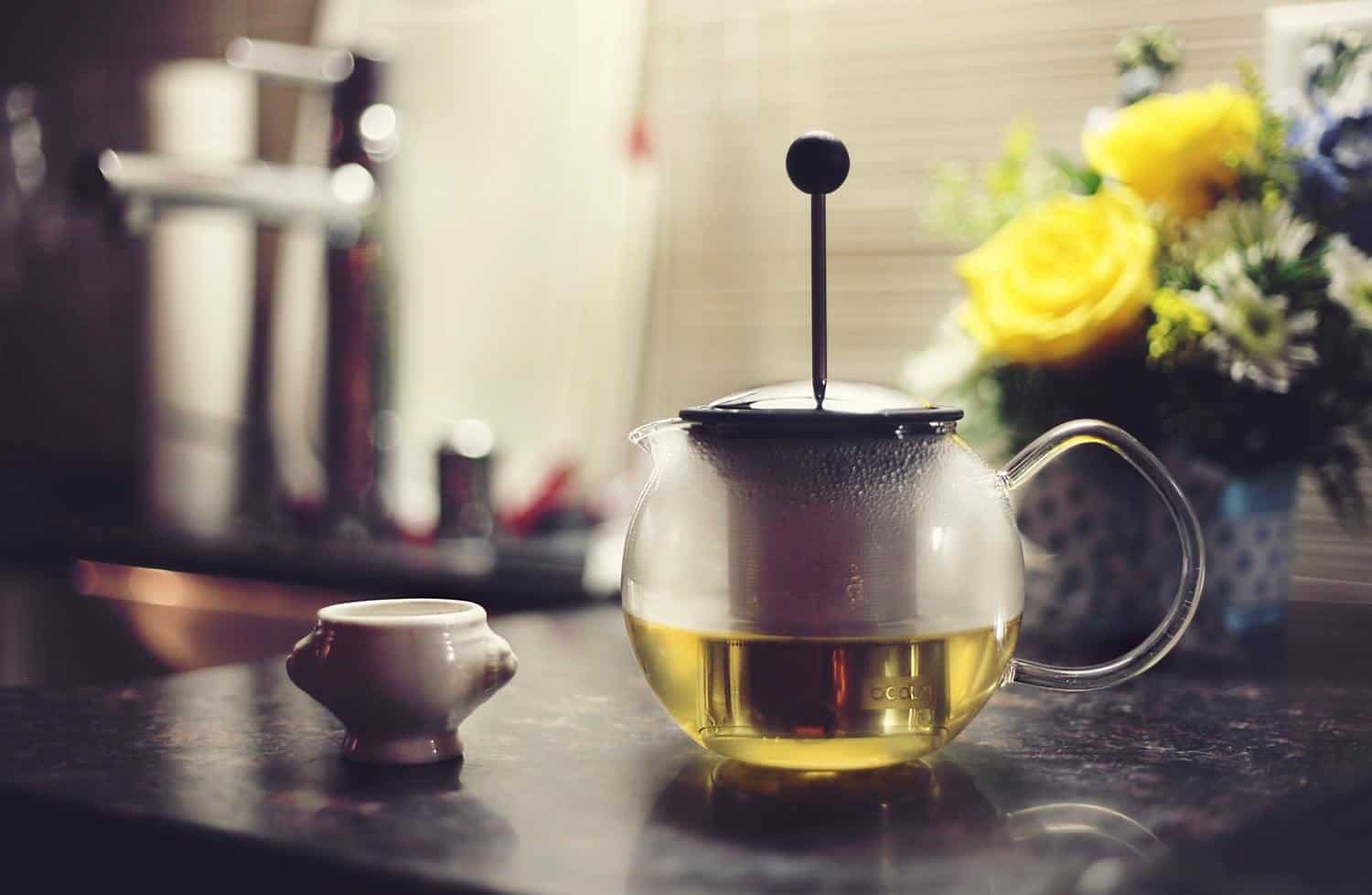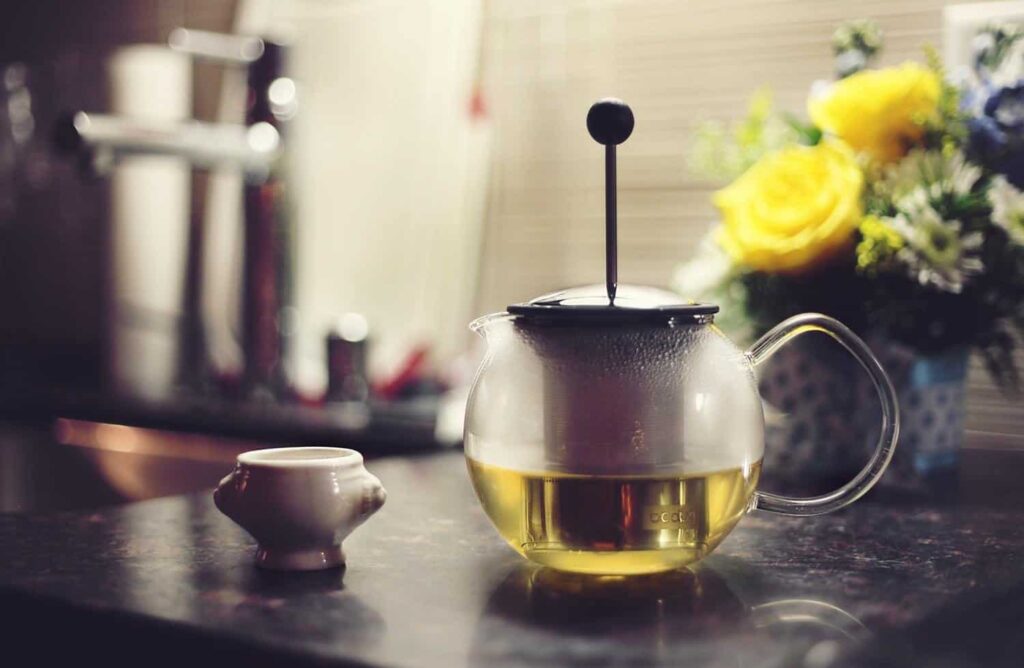 4. reusable straws:
Did you know in the U.S. alone, over 500 million straws are used every single day? That's an average of 1.6 straws per person!
Plastic straws are basically impossible to recycle because almost no curbside program accepts them. They're simply too small and can clog machinery.
While you might be able to easily avoid a straw for water or tea, many summery drinks are made WAY better with a straw.
Tropical smoothies, mixed drinks, milkshakes and one of my personal favorites – boba tea!
Net Zero Co makes a super cute reusable straws that attach to your key ring.
Their straws are made from stainless steel and food grade silicone so you don't have to worry about clanking your teeth – especially if you're enjoying your drink while walking.
Their signature design telescopes so you can easily adjust the length of the straw, and it comes with a cleaner.
All of Net Zero Co's products are shipped in plastic-free packaging, but the best part is that every order plants a tree in partnership with Eden Reforestation Projects which fights poverty and reverses deforestation!
With the code 'GZW10' you can get 10% off your an entire order at Net Zero Co.
RELATED: Take the cheeky quiz
which reusable straw is right for you?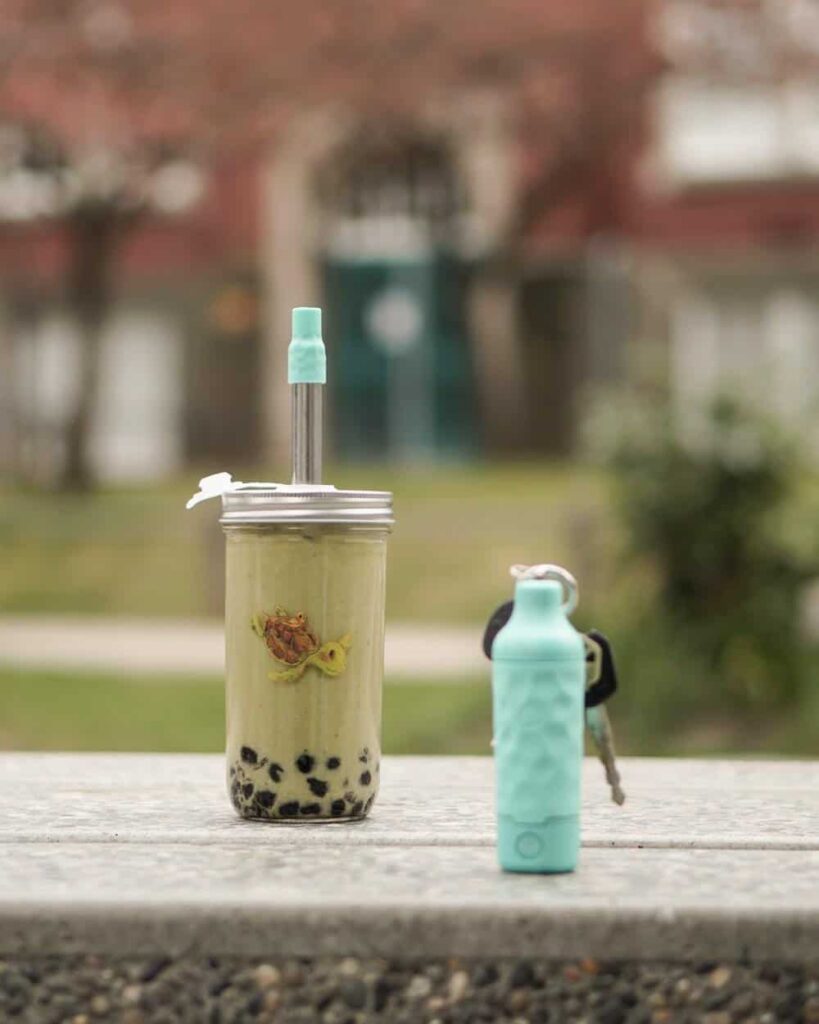 5. swap your toothbrush:
Did you know every toothbrush ever created, is still in existence?
Once you finish with your current toothbrush, why not switch to a bamboo one?
A bamboo toothbrush can be composted so you don't have to worry about your old brush sticking around for all eternity.
There are tons of other bamboo toothbrush companies that have popped up, and few are even sold in big stores like Target and Walgreens, but my favorite is Brush with Bamboo.
RELATED: Zero Waste Toothpowder + Brush with Bamboo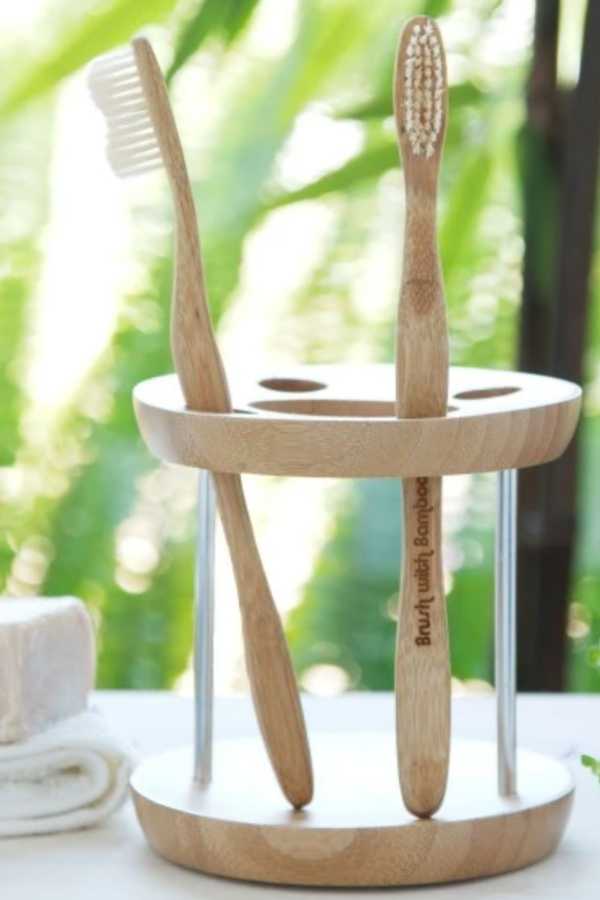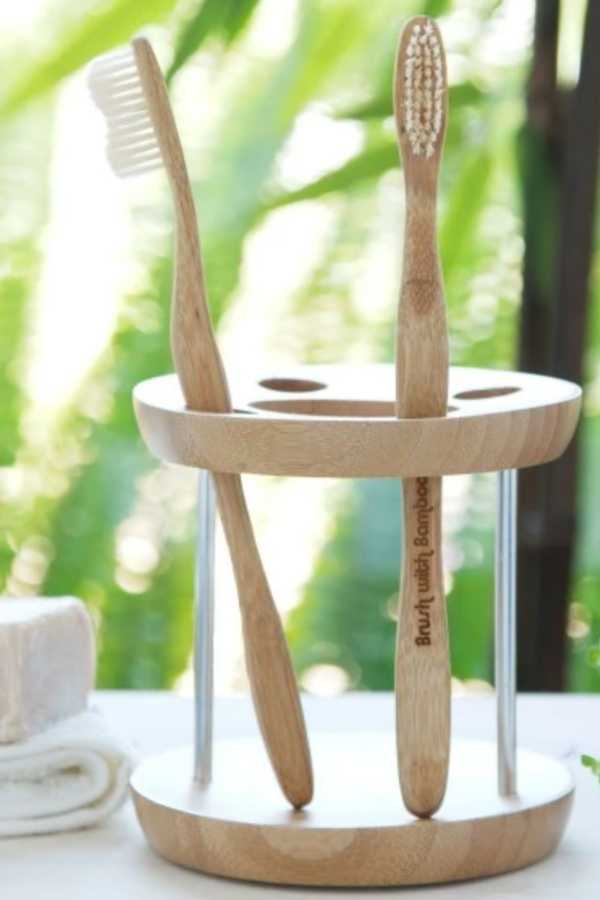 6. plastic-free floss:
While we're looking at your oral care habits, have you thought about floss?
Regular floss is typically plastic. Beyond just being plastic, it's toxic. It's coated with PFC's which is a chemical that's found in teflon. Yikes.
Instead, why not floss with a USDA Certified Bio-Based product that's completely refillable? Well, you're in luck because Flosspot sells just that.
Flosspot makes eco-friendly dental floss from both silk and corn if you're vegan.
Their floss is sold in a pretty glass containers and stainless steel (just in case you're clumsy like me) and you can buy plastic-free refills to insert again and again.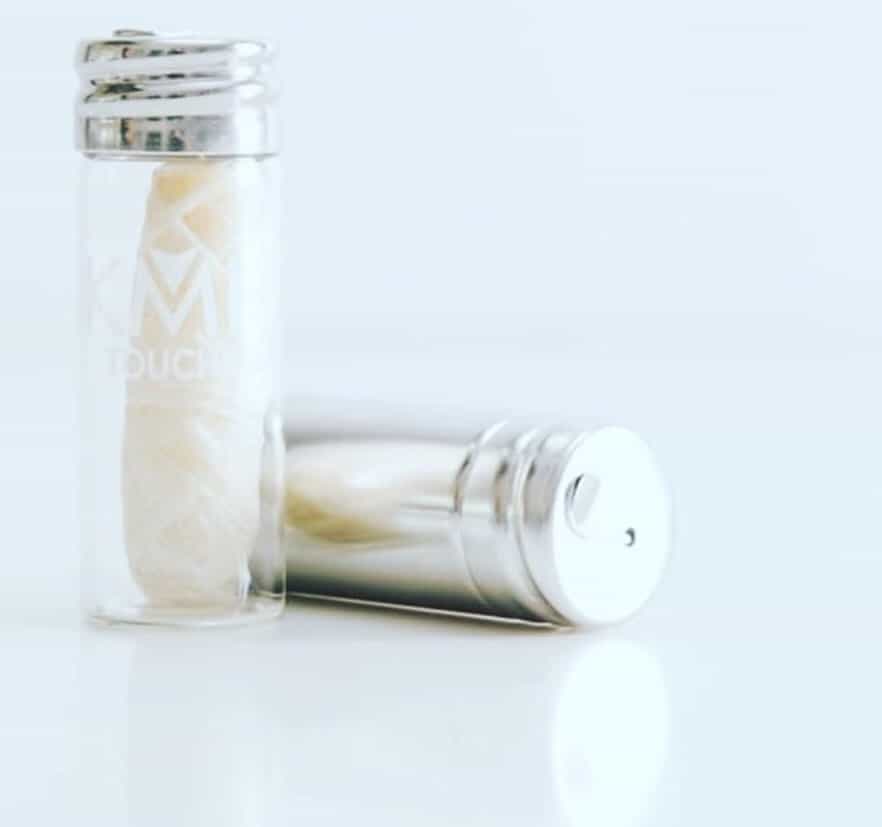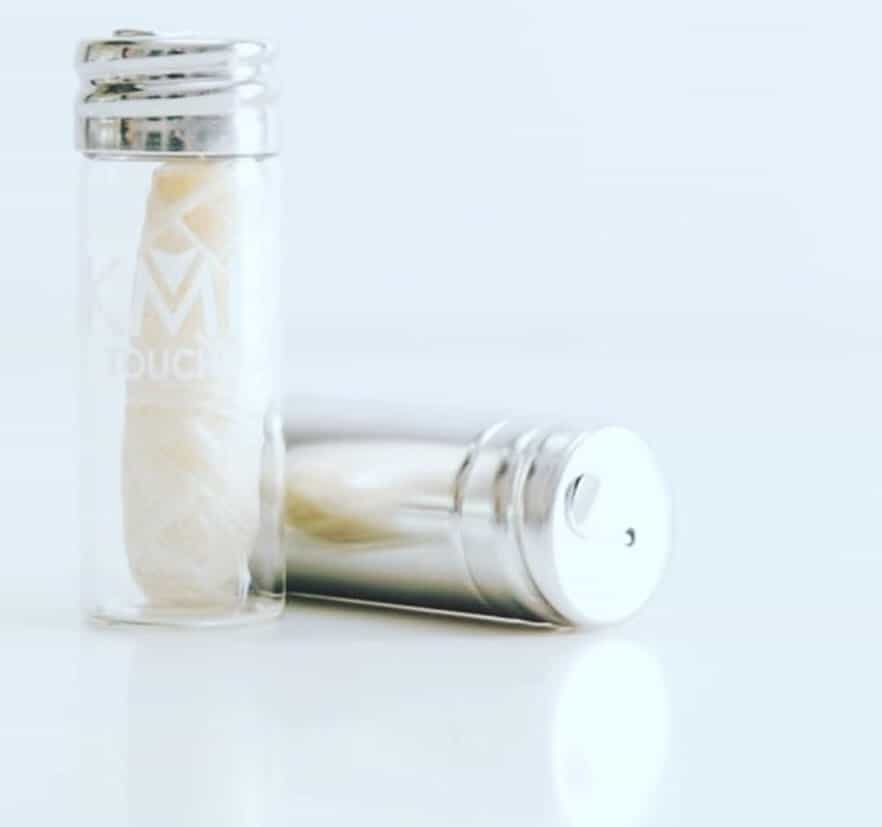 7. reusable cotton swabs:
Do you remember the picture of the sea horse holding onto a cotton swab that went viral in 2017?
That's because most cotton swabs these days are made with… you guessed it – plastic! Yep, these pesky single use items seemed pretty impossible to replace until now.
LastSwab is designed to replace Q-tips, which are one of the most common ocean pollutants.
LastSwab is the first sanitary, reusable alternative to the 1.5 billion single-use Q-tips produced every day. Built to last up to 1,000 uses, LastSwab comes in two versions – the basic for cleaning and the beauty for makeup application.
If you're interested in trying LastSwab, you can get 10% off for the month of July with the code 'GoingZeroWastePFJ'!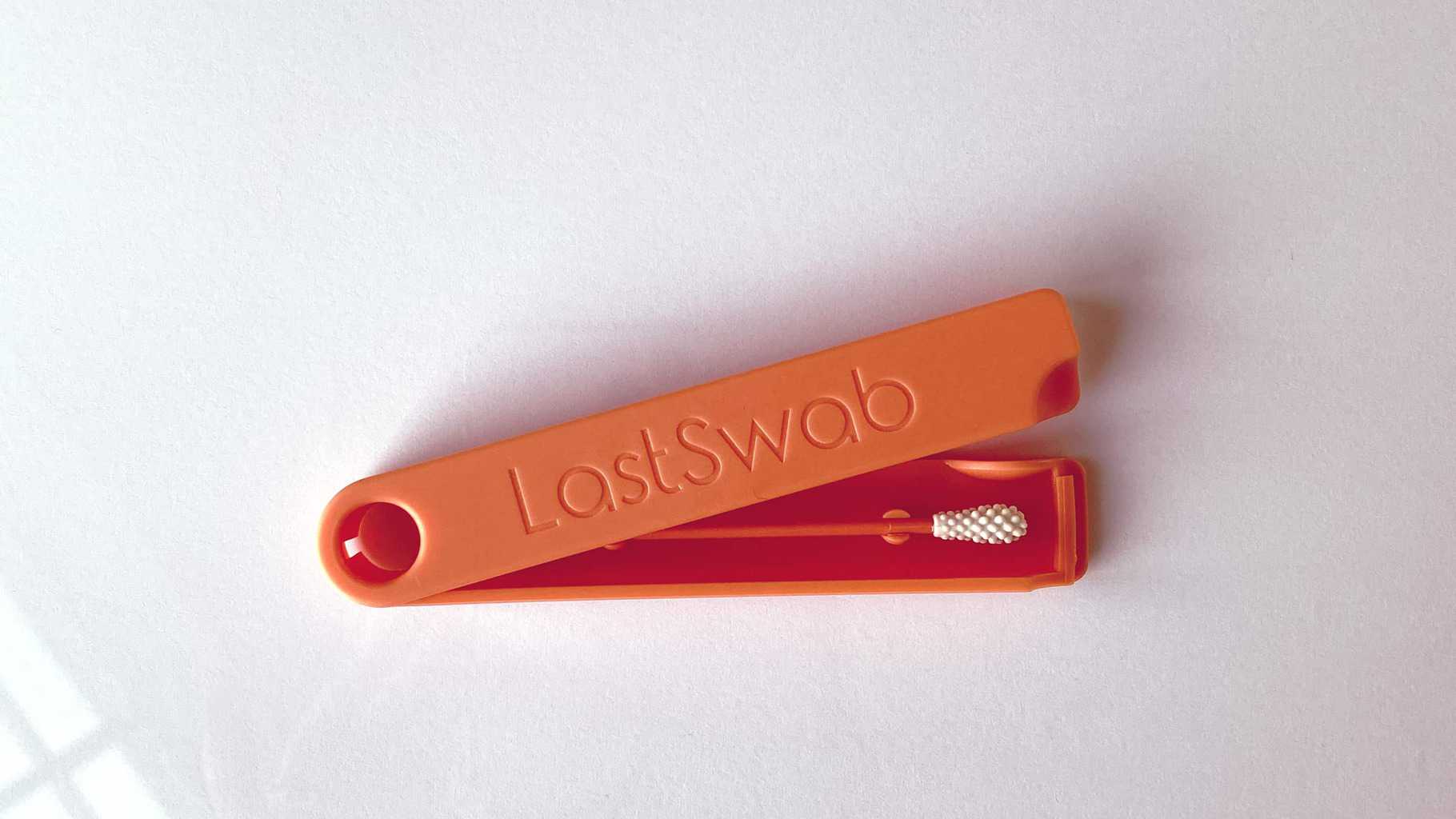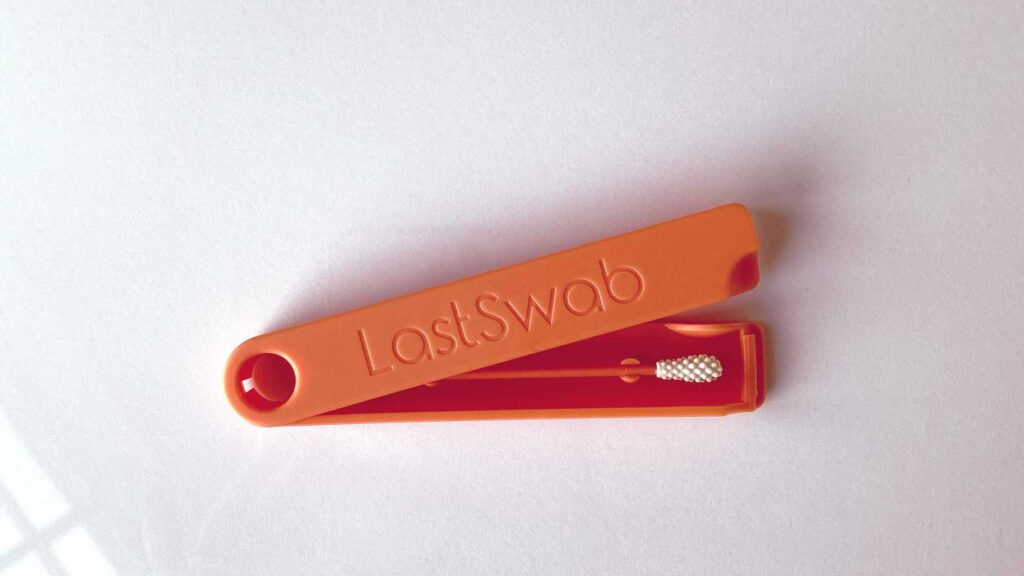 8. switch to bar soap:
I'm always amazed by how many plastic-free swaps you can make in the bathroom. For a tiny room, it can certainly pack a wasteful punch.
One easy ways to avoid any excess plastic bottles is to switch to waterless products.
The number one ingredient you pay for in things like cleaning and beauty products is water! And, why pay for water (and to have water shipped across the country) when you can just add water at home?
The Zero Waste Store provides some of the best shampoo & conditioner bars on thee market! With more than 1,000 FIVE star reviews you can feel good about putting your hair in good hands.
Their shampoo bars are vegan, cruelty-free, palm oil free, plastic-free, and completely zero waste making this a Plastic Free July no-brainier.
You can get 10% off at The Zero Waste Store with the code GZW10!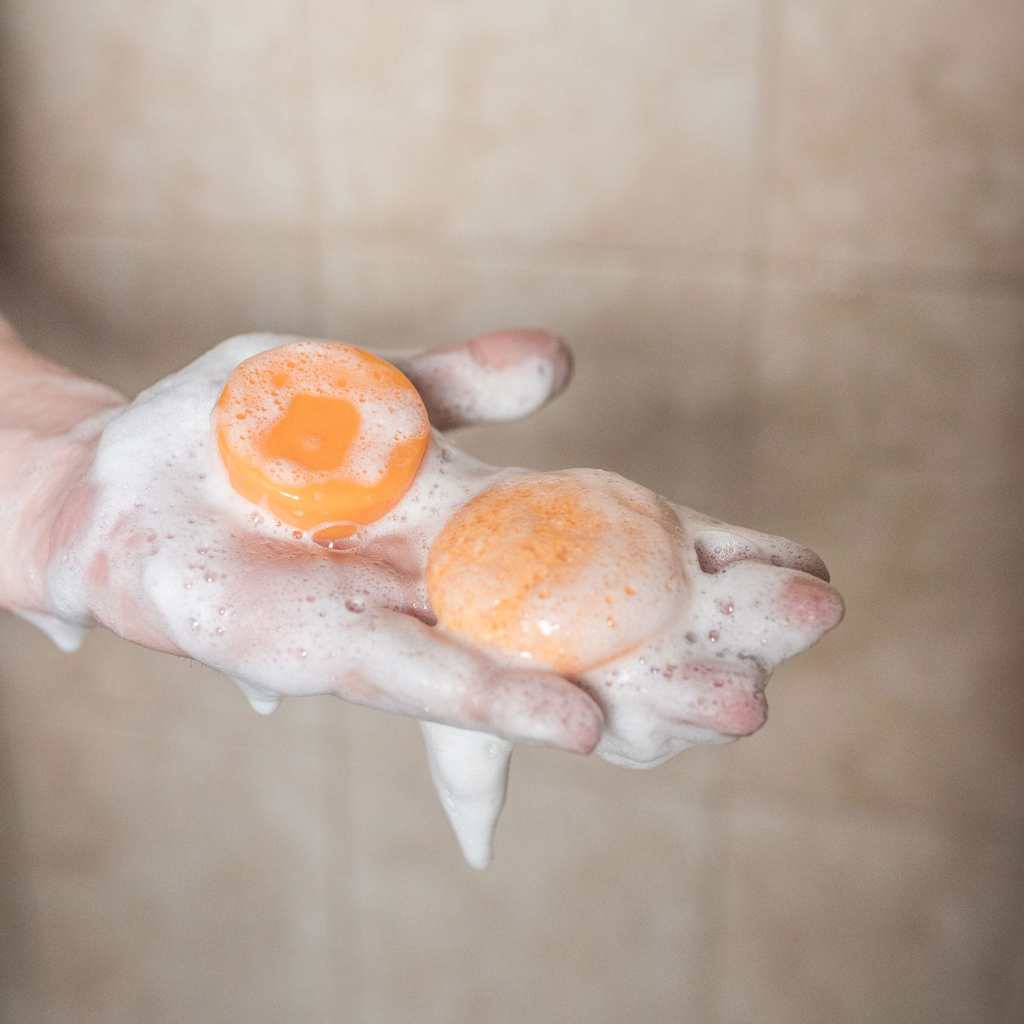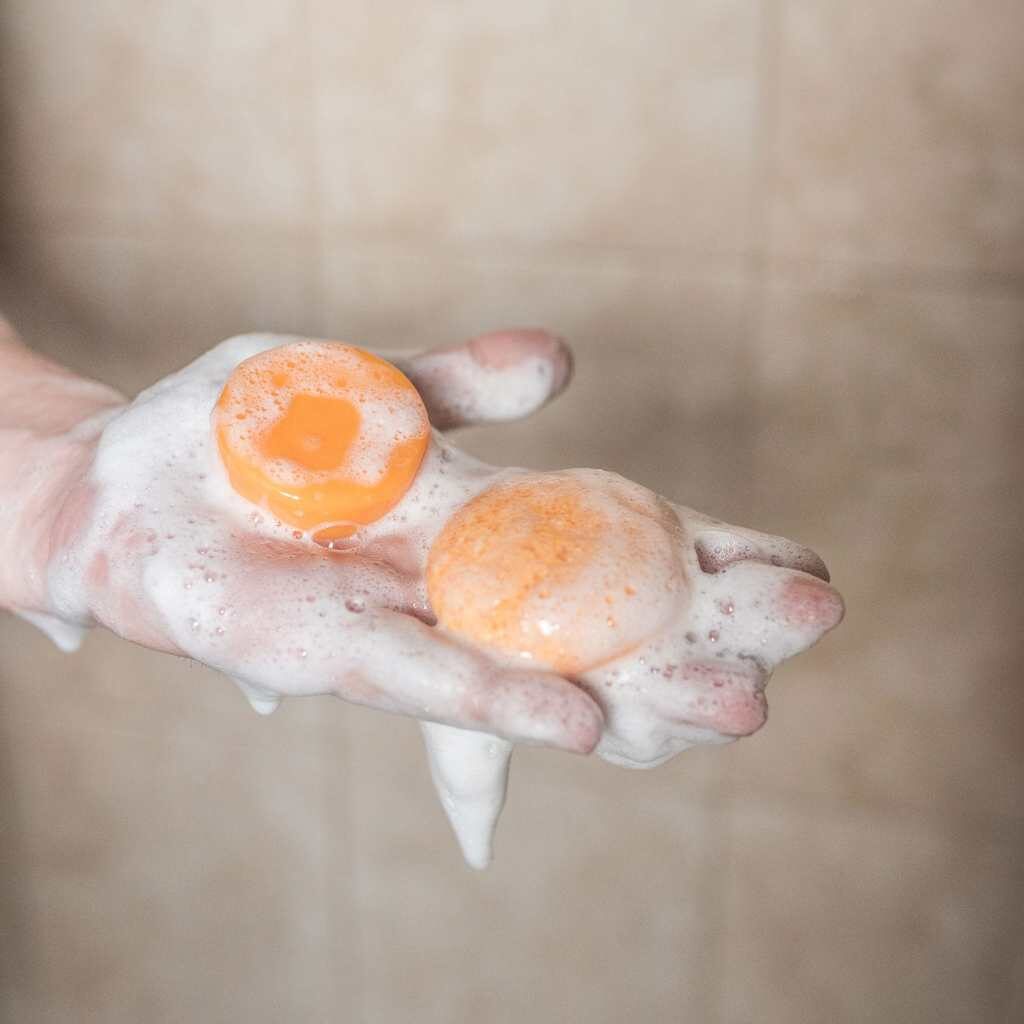 9. ditch detergent bottles:
Speaking of waterless products… have you thought about cleaning products?
Well Earth Goods is a family owned and run shop in Oregon. They're dedicated to high quality products with zero plastic, and their laundry detergent STRIPS will rock your world.
Yes, I said strips! They're like small pieces of paper that you throw in your washing machine to get everything super clean, and they work incredibly well.
This plastic-free detergent option is fragrance-free, paraben-free, phosphate-free, readily biodegradable in accordance with OECD 310D, hypoallergenic certified by independent dermatologists, biodegradable, vegan, bottle free, AND it's shipped plastic-free packaging!
You can use the code GZW10 to get 10% off your order at Well Earth Goods!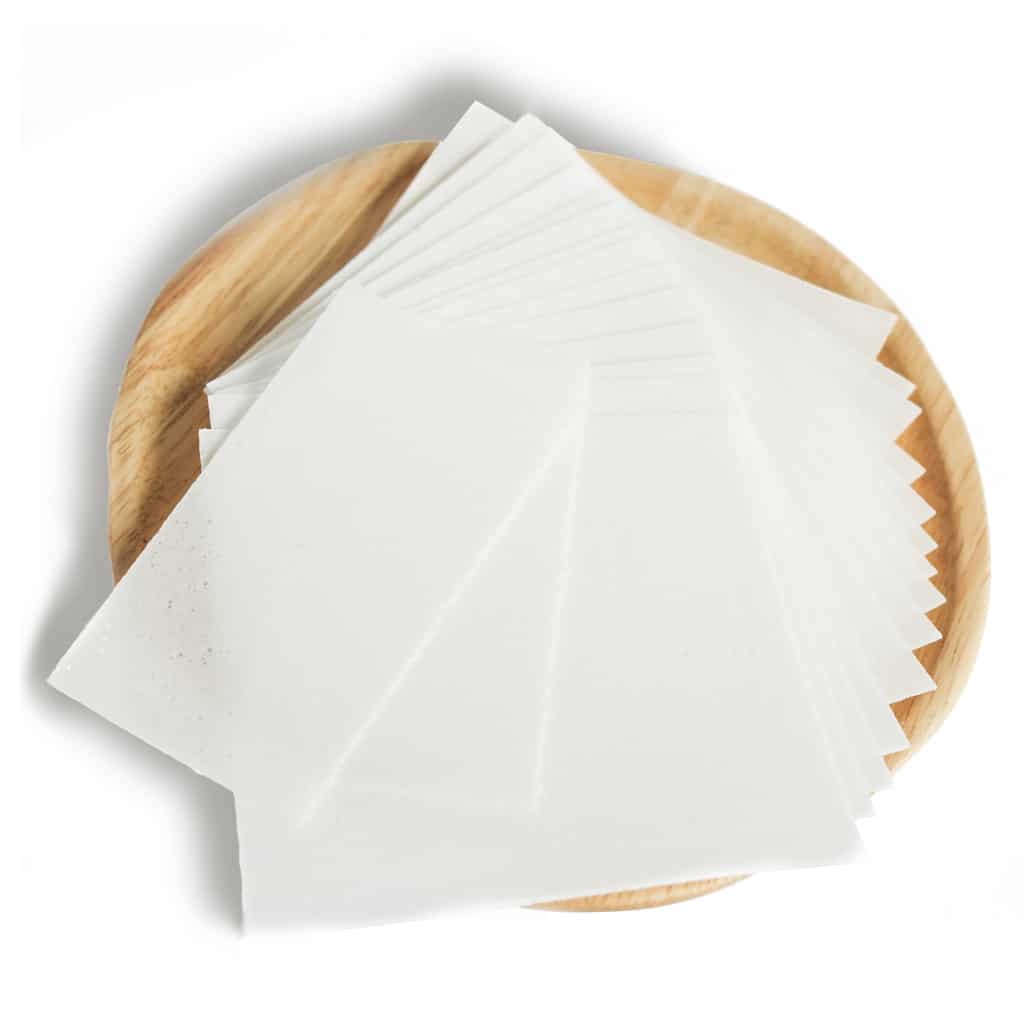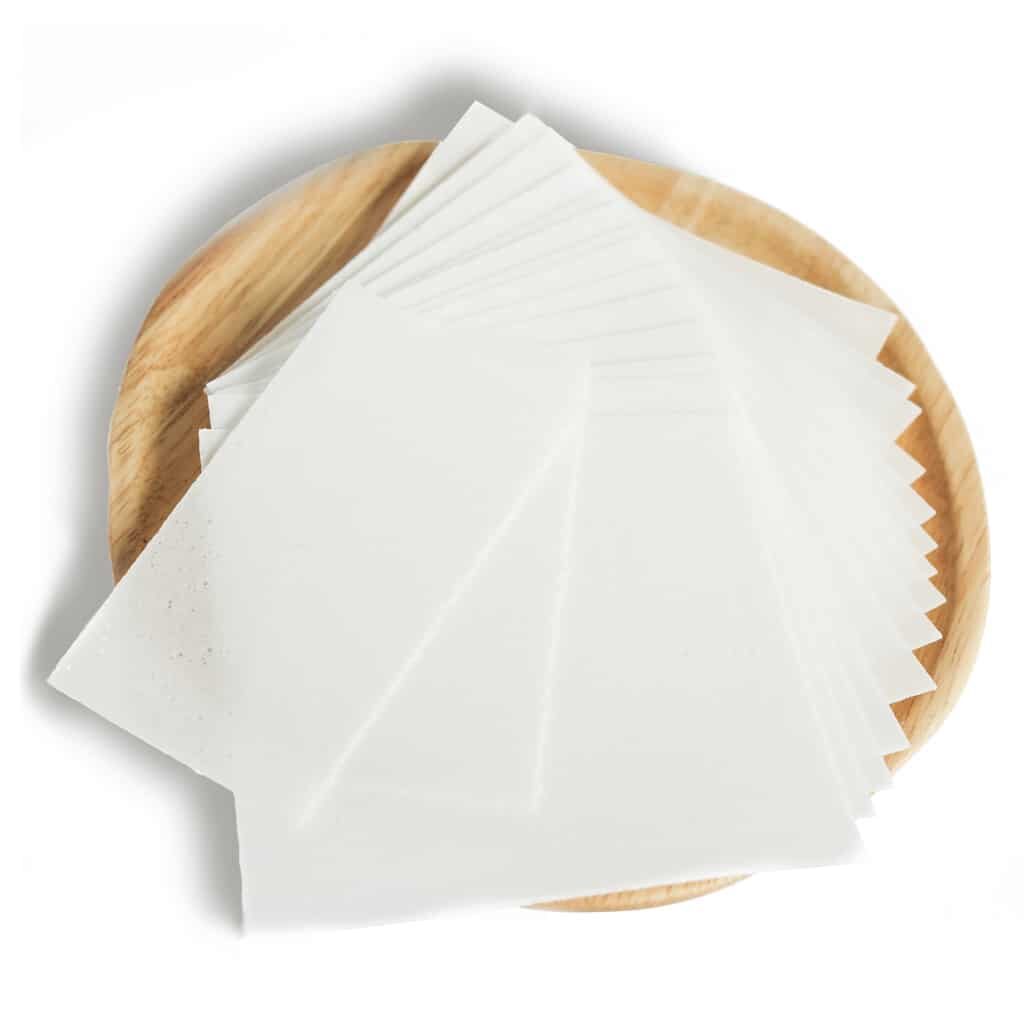 10. zero waste hand sanitizer:
You can bet I've been waiting for refillable and zero-waste hand sanitizer and it's HERE!
Sanikind has launched a stylish, convenient, eco-friendly and effective way to stay healthy on the go without contributing to the global single-use plastic crisis.
Made from 100% recycled ocean-bound plastic, Sanikind's stylish personal spray bottle clips right onto your key ring!
Sanikind makes it easy to spray down door knobs, your phone, and your hands. Their formula is cruelty-free and approved by WHO and FDA.
The Sanikind refill comes in a 16oz aluminum bottle keeping everything #PlasticFree.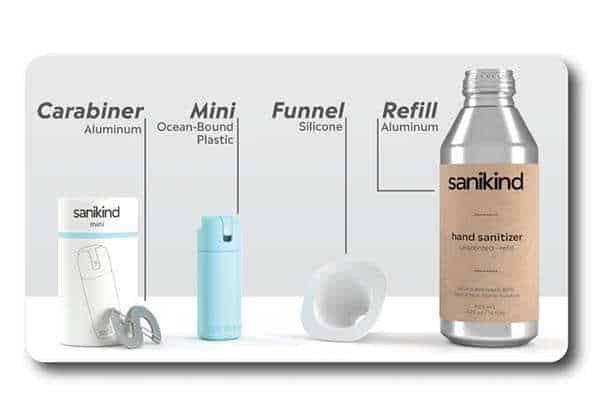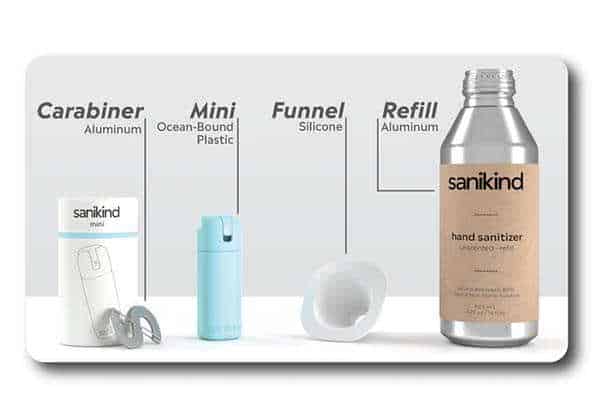 BONUS!! the gift that keeps on giving:
Now, this is my favorite suggestion in the WHOLE post, and I'll tell you why…
A lot of people won't be willing to make lifestyle changes on their own, but with a simple nudge in the right direction you can get them hooked.
I've done this with my mom, grandma, dad. Basically, when they learned about my eco-friendly lifestyle they thought I was a bit strange. Then I gifted them a simple swap like any of the suggestions above, and they realized these 'eco-friendly' swaps were AWESOME.
Some of the swaps saved them money, some saved them time, some were just fun! The bottom line is that they were hooked!
So, why not gift a friend or family member a small reusable items so they can tackle Plastic Free July with you?
Instead of wrapping these gifts in traditional wrapping paper which is made from plastic, why not opt for a BEAUTIFUL organic cotton, no-waste alternative to wrapping paper that you'll want to reuse, frame, or display for ever.
Wrappr is woman owned and based in Toronto, Canada that specializes in gorgeous reusable, 'wrapping paper' that can be used over and over again.
Their goal is to eliminate waste, single-use plastics, and to support artists. Each of the artists receive a cut of every sale of their prints.
As a bonus, they ship all of their products in recycled and sustainable materials!
Seriously… aren't they gorgeous!? And, you can get 15% off your first order with the code 'GOINGZEROWASTE' over on Wrappr!