16 Eco-friendly, Organic, and Non-Toxic Candles
November 9, 2020 | Guest Post
Last Updated on October 5, 2023
Did you know conventional scented candles are a huge source of indoor air pollution? They also release toxins when burned so I've rounded up 16 eco-friendly and non-toxic candles you can burn guilt free.
Most candles are made of paraffin wax which releases highly toxic benzene and toluene when burned – both are known carcinogens. Natural candles emit no toxins and provide light and an amazing aroma to your home.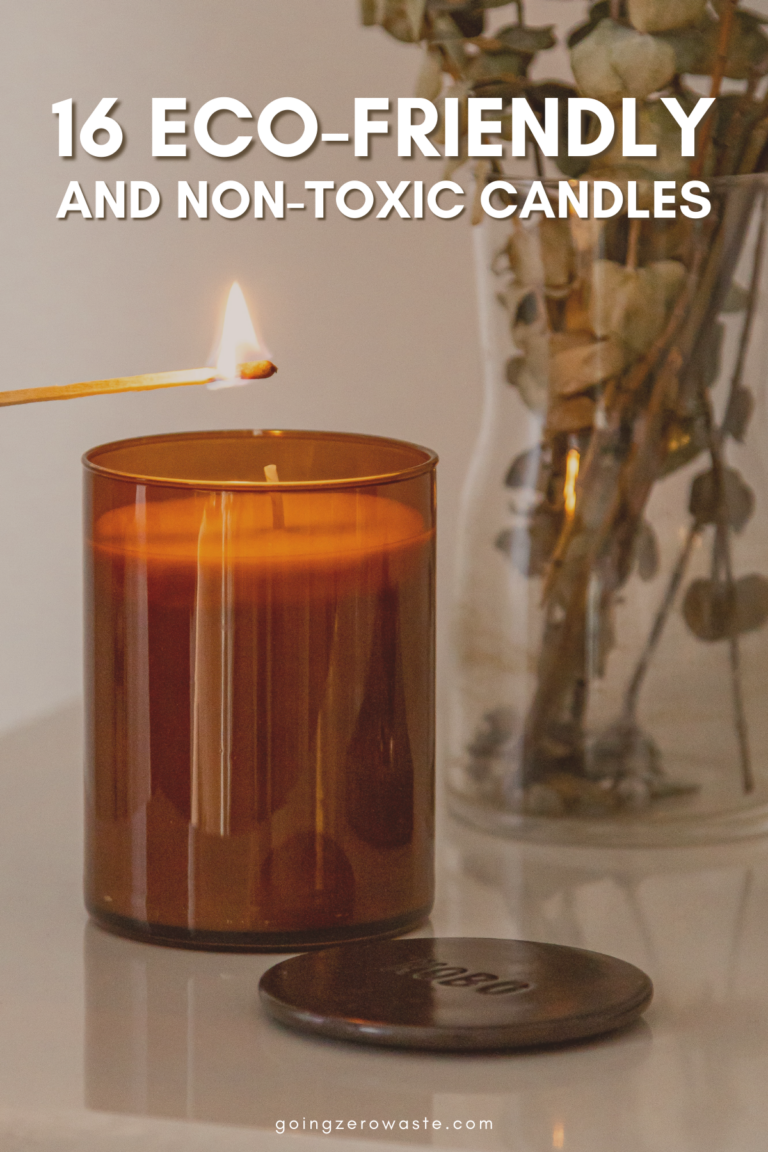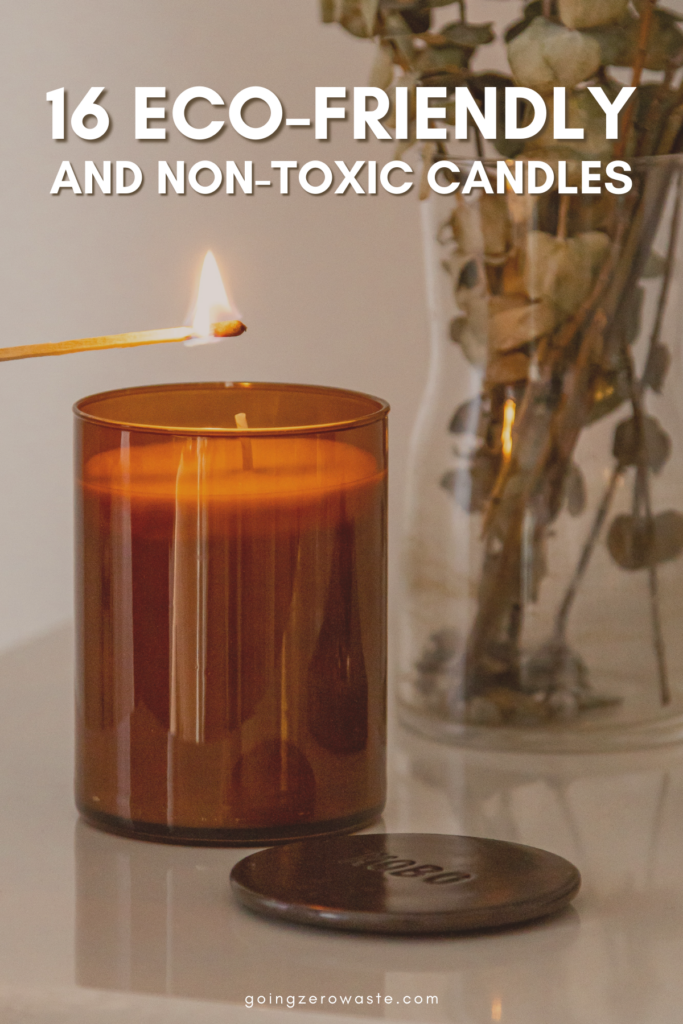 Paraffin is a petroleum waste product that has to be deodorized and chemically bleached to be made into wax, and don't forget petroleum is a fossil fuel so keep that in mind.
Plus, many scented candles have wicks that contain heavy metals, like lead. Even just a few hours of burning them can release levels of airborne heavy metals that are beyond the acceptable limit.
Instead of inhaling toxic chemicals disguised by artificial scents, why not try one of these 16 eco-friendly, non toxic candles? They'll be better for you, your home, and better for the planet.
the best organic candles
what is a natural candle?
Traditional candles are generally made from paraffin wax which is a petroleum based wax which has a number of toxic properties. Natural candles, also knows as organic candles, can be made from a variety of non toxic sources like soy, coconut, or beeswax. Many natural candles also come in zero waste forms and feature reusable containers.
are all natural candles also vegan?
No. Natural candles are made from all natural ingredients and generally exclude candles made with petroleum substances like paraffin wax. However, some natural candles can actually be non-vegan like those made with beeswax. If you are looking specifically for a vegan candle, consider those made with a soy based wax.