A Visit to The Futon Shop
March 20, 2018 | Kathryn Kellogg
Last Updated on May 6, 2021
I'm really excited to be working with The Futon Shop. I got my organic latex moonlight mattress from them almost a year ago.
I've been testing it for quite sometime, and I have been blown away by the quality. You can read more about the mattress and the materials over here but this post is all about the story behind The Futon Shop.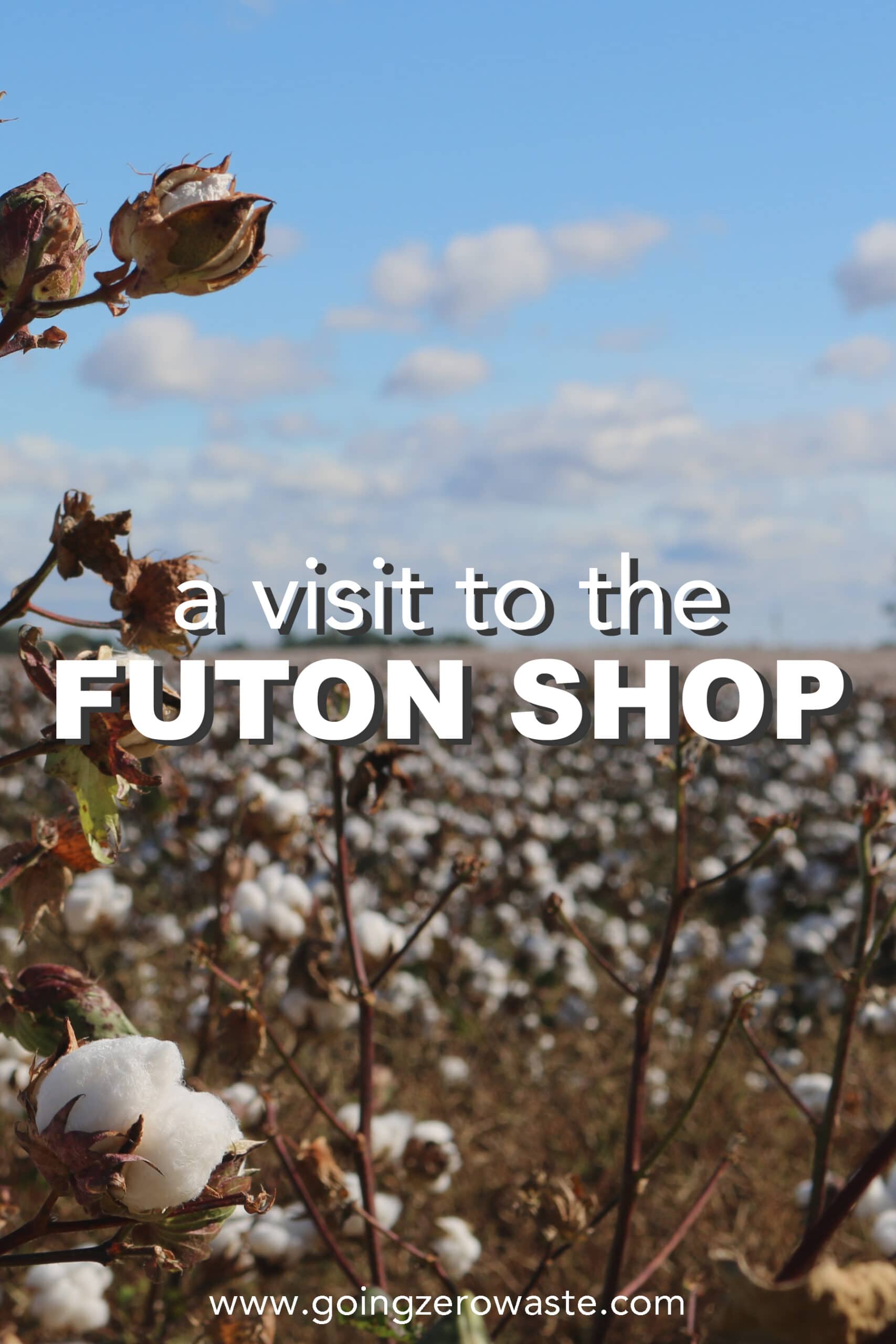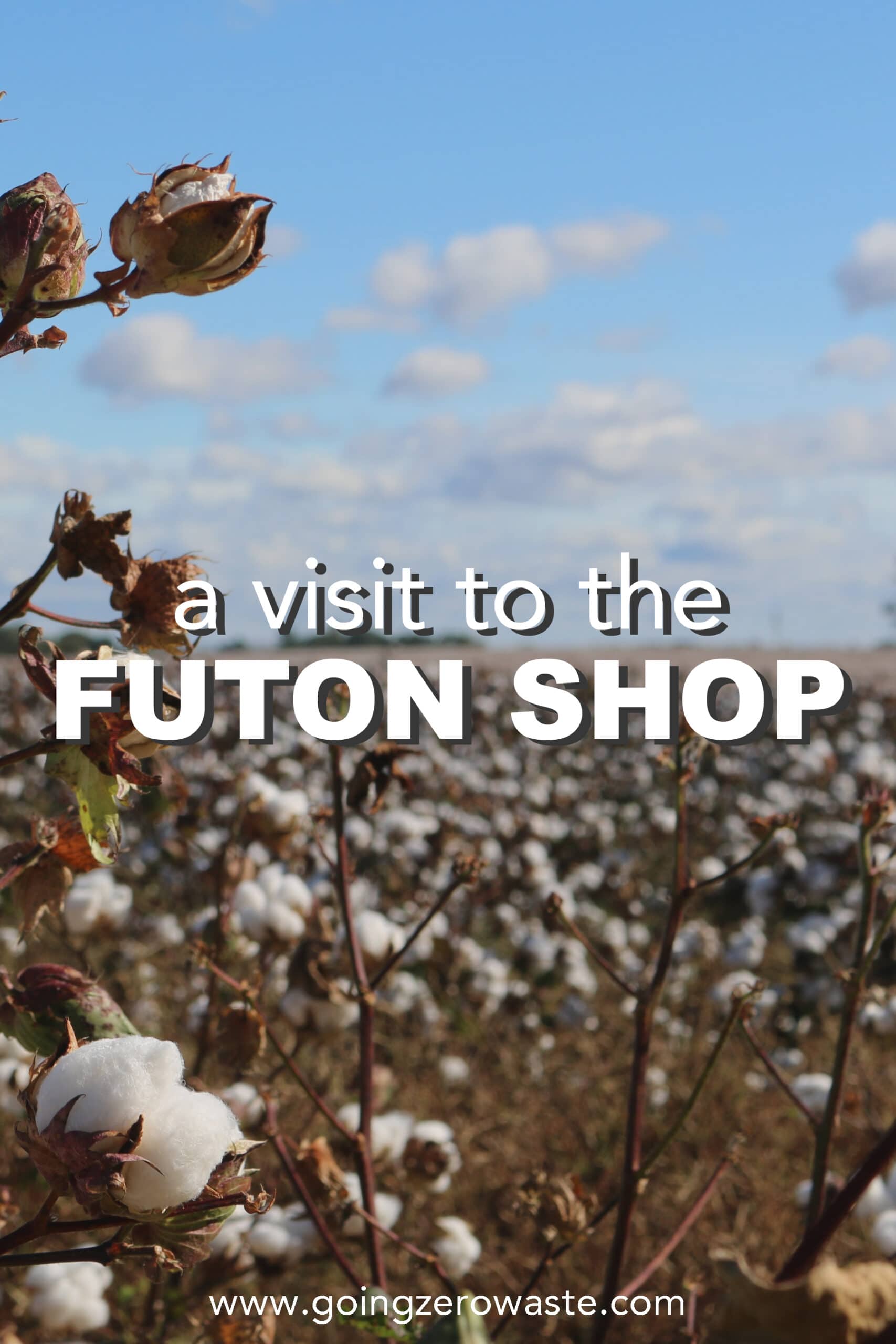 This post was sponsored by The Futon Shop. As always, all thoughts and opinions are my own. Please see my full disclosure for more information.
The Futon Shop was founded in 1976 by Suzanne Diamond, and it started in her living room. She was looking for an organic mattress for her children, but she couldn't find one. The only mattresses on the market were toxic.
She couldn't find anything up to her standards. So, she decided if she couldn't find it, she'd make it!
She started The Futon Shop with a mission to make mattresses free of synthetic chemicals and to make them as eco-friendly as possible. The whole process was focused on using natural, organic materials.
As she made these mattresses for her children, more and more people started asking for them. This is how The Futon Shop was founded. This can still be seen in their mission statement today.
"The Futon Shop is a significant and effective leader in the creation of chemical free and natural furniture. We are a mission-driven company that aims to set the standards of excellence for furniture manufacturers and retailers alike.
We are building a business in which the highest standards of craftsmanship and transparency passes through to all aspects of our products and company. Non-Toxic healthy furniture choices for our homes, planet, and community are the state of mind at The Futon Shop."
All of their ingredients are sourced through local farmers that are committed to sustainability. The Futon Shop also offers furniture, and all of the wood is certified through the Forest Steward Council. This guarantees that the wood is harvested in a way that protects the natural forest and that the forest sustainably managed.
Adding even more to their environmental commitment, if you're in the SF Bay you can get your mattress delivered plastic free! How amazing is that?
But, my favorite part about The Futon Shop is that they give back. Giving back, in my opinion, is what separates companies that want to capitolize on the eco-friendly movement and those that actually care.
When a company gives back, they're truly invested in making the world a better place for everyone, not just those who can pay for their products. From their website, here's how they give back to their community.
"Marilyn Diamond empowers our brand through social networking along with communities outreach with partnerships and collaborations with like-minded organizations. Together our goal is informing and educating our community of the dangers of hidden chemicals in the environment at homes and in schools and public areas harming our families.
We proudly stand together in alliance with Boarding for Breast Cancer, Breast Cancer Fund, San Francisco Environment, Detox Me, and a number of local businesses across the United States to educate the world about the benefits of living organically. By connecting with others who are committed to living better we can make a lasting impact on the world!"
The Futon Shop is a wonderful family business. If you're in the market for a new organic mattress, I can't recommend them highly enough. I had such a pleasant shopping experience, and they spent a lot of time guiding me to make sure I chose a mattress perfect for my needs.