6 Tips for Shopping Less
May 8, 2019 | Kathryn Kellogg
Last Updated on April 11, 2020
As a former shopaholic, I am excited to bring you my tips for shopping less! I tend to go through waves. There are times when I'm super good, but there are also times when I'm not so good.
I think we've established that I used to have a shopping problem…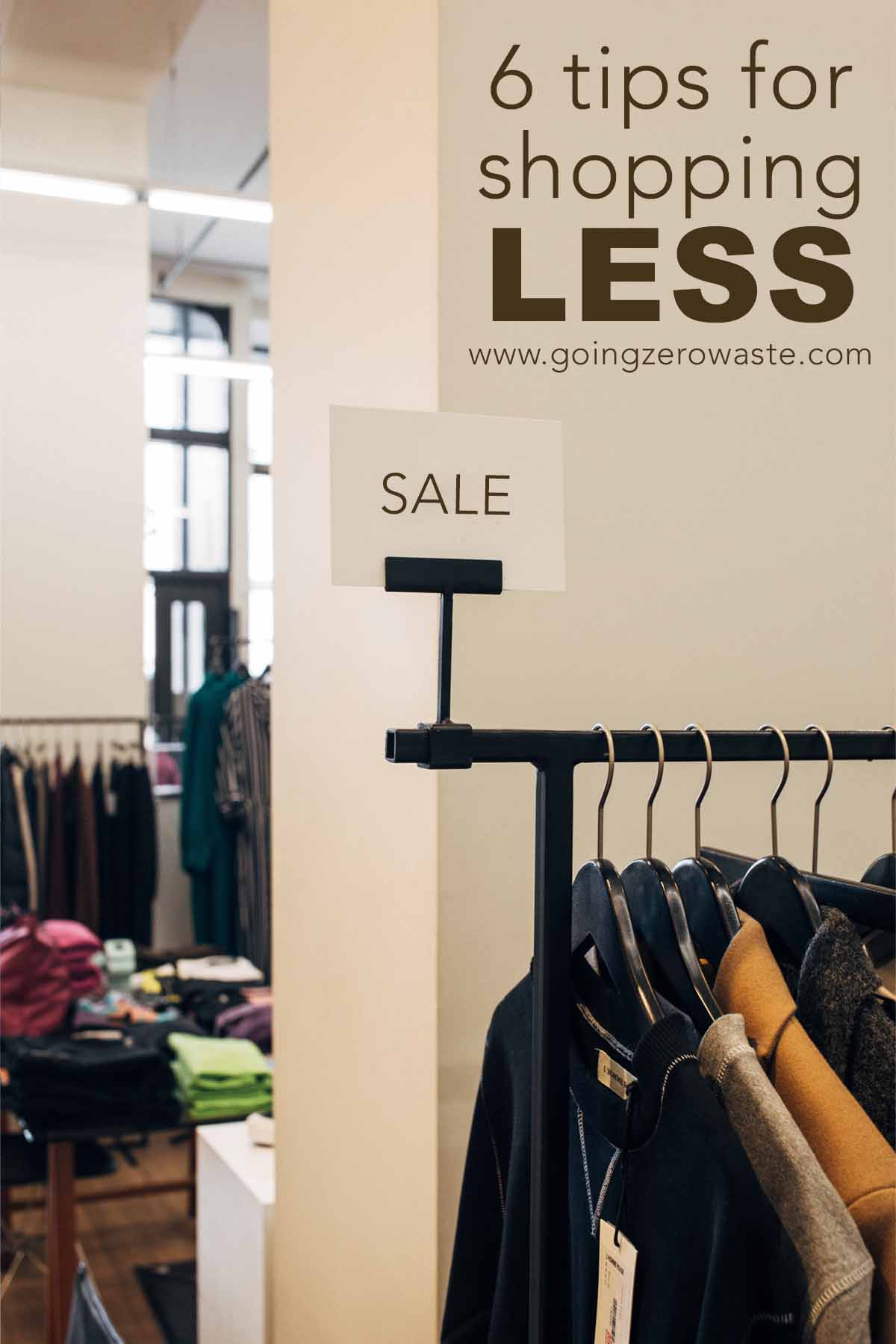 But, these are the six tips that never fail to bring me back on track. ESPECIALLY #3! You can get all six tips in the video down below.
I used to buy a lot… and I mean a LOT of stuff. Especially clothes. You can read about this in depth in this post about how to make a small wardrobe work for you.
In this post I talk all about my shopping problem, but the post itself is all about the time I tried an 18 piece wardrobe and totally failed.
Surprise, going from shopaholic to an 18 piece wardrobe wasn't the smartest idea!
One of the best things I did to curb my shopping habit was implementing a personal 30 Day Buy-Ban on all new items coming in.
That in combination with the tips below have been my ticket to shopping less – which is honestly one of the best things you can do for the environment.
Yep, shopping less really is one of the best ways for you to reduce your impact on the environment because we tend to buy a lot of stuff that we don't really want or need. You can read about that here in my Beginners Guid to Zero Waste Living.