5 Reasons to Tame Pain with Tiger Balm
June 1, 2022 | Ariana
Last Updated on June 7, 2022
If you've been following me for a while you know I'm not big on new year's resolutions. And, the one resolution I have is consistent from year to year, and each year I seem to achieve a bit better work / life balance.
So in 2019 I committed to focusing more on my mental and physical health – more exercise, more time off, more reading, more time with my family. I try to take a holistic view and equate personal wellness with wellness of the planet. You aren't going to be efficient or effective if you don't take time to rest and take care of yourself.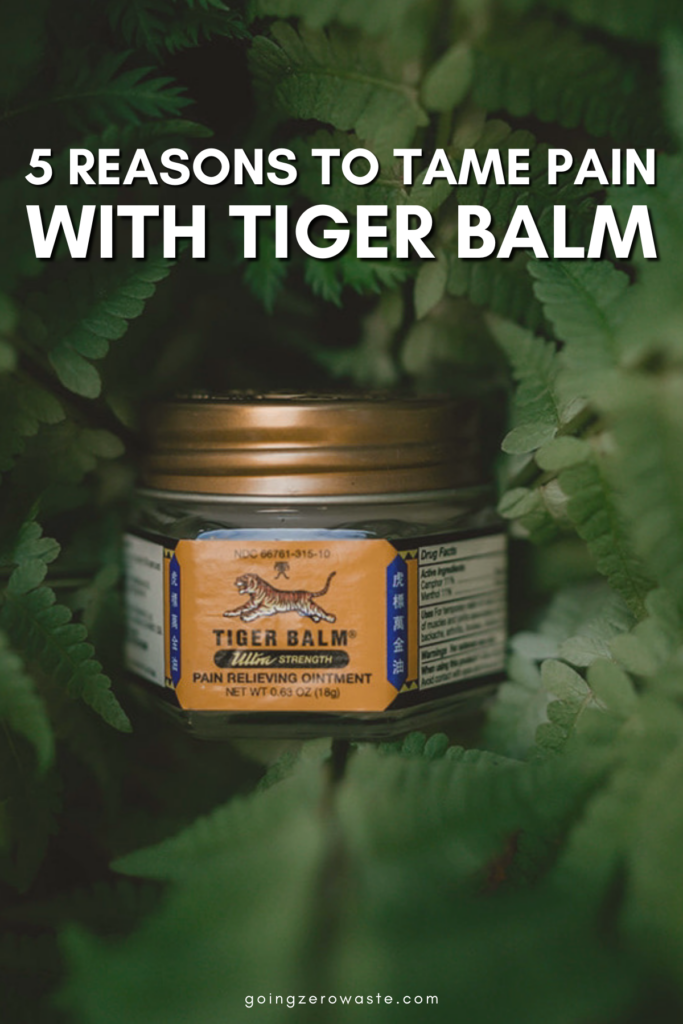 Last year, I started lifting weights which was brand new for me! It's been great feeling stronger, but I'm currently taking some time off because I sprained one of my shoulder muscles pretty bad.
But, in other terms of personal wellness, I'm back doing theatre for the first time since 2020 shuttered so much of the industry. I've been tap dancing my little heart out, meeting new people, and getting so much joy from doing something I'm so passionate about.
This post was sponsored by Tiger Balm. All thoughts and opinions are my own. For more information please see my disclosure policy. 
To help with some of the shoulder pain I've been experiencing, I've started using Tiger Balm. I picked up their their Ultra Strength balm that comes in a glass jar. It's a pretty small jar that I can easily throw into my dance bag. Tiger Balm is more of a natural remedy that I can easily pick up around town
As you read this post, keep in mind I'm not a qualified health expert, I'm just sharing what's helped me. If you're having any kind of severe pain, it's always best to talk to your doctor.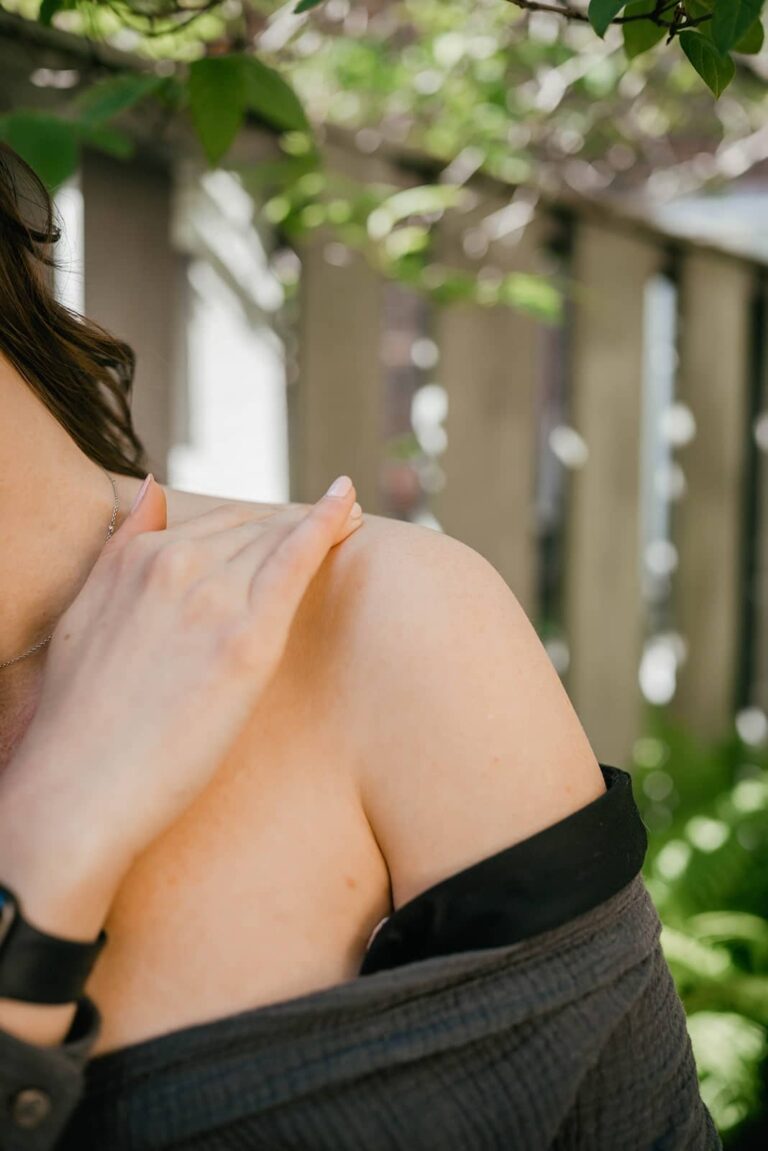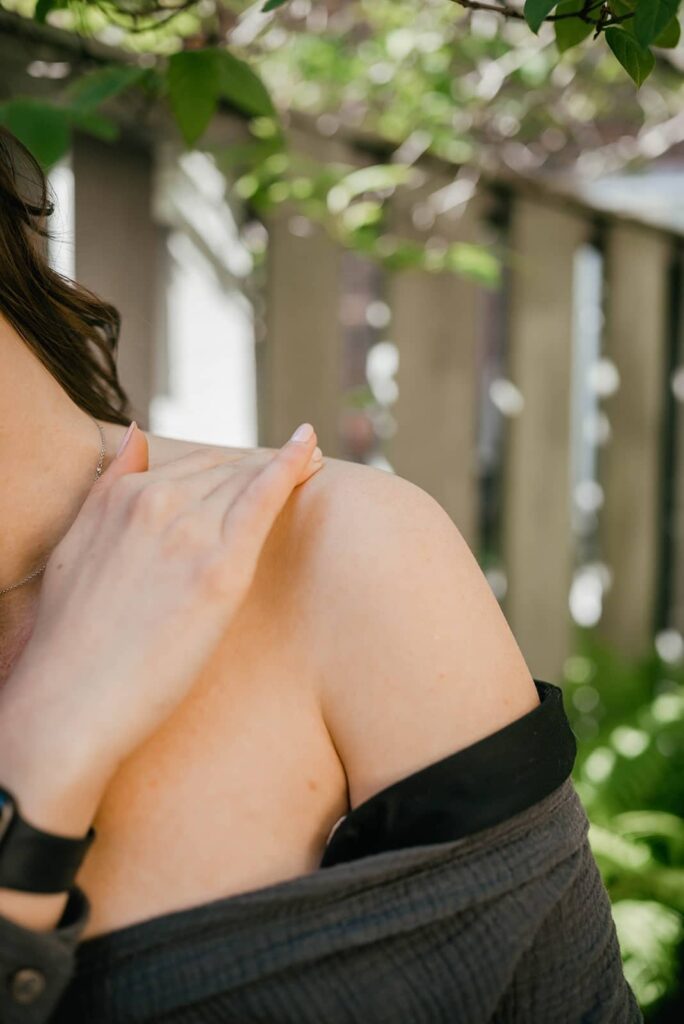 utilizes natural ingredients
Tiger Balm is made using natural ingredients. Tiger Balm products are based on powerful herbal blends of medicinal plants that have been known for their curative effects.
The two active ingredients in their Ultra Strength Tiger Balm (the one I tried) are camphor and menthol. Here's a breakdown of what those ingredients do.
camphor
Camphor trees are grown commercially in China and Japan for its oil that is used for medicinal purposes. Also, camphor oil is extracted by steam from the chipped wood, root stumps and branches and is then rectified under vacuum and filter pressed.
This plant increases local blood flow and is a counterirritant, which reduces pain and swelling. It provides temporary relief of minor muscle and joint aches and pains caused by strains, sprains, bruises, arthritis, and simple backaches.
menthol
Menthol is derived from mint plants. Essential oil is extracted from the leaves using steam distillation, then it's frozen to convert it to ice crystals, and then dried to produce menthol crystals.
A staple in every Tiger Balm U.S. product, menthol causes an initial sensation of coolness that is soon followed by a sensation of warmth. It helps temporarily relieve minor pains, including those caused by arthritis, backaches, bruising, cramps, muscle strains or sprains, and tendonitis.
other oils
Other oils that Tiger Balm utilizes include Cajuput Oil, Cassia Oil, Clove Oil, and Dementholized Mint Oil. They are not officially recognized by the FDA as "Active Ingredients" for topical pain relief. They are known herbs in the aromatherapy world. And blended together with the Active Ingredients (Menthol & Camphor) give the formula its unique "Tiger Balm scent".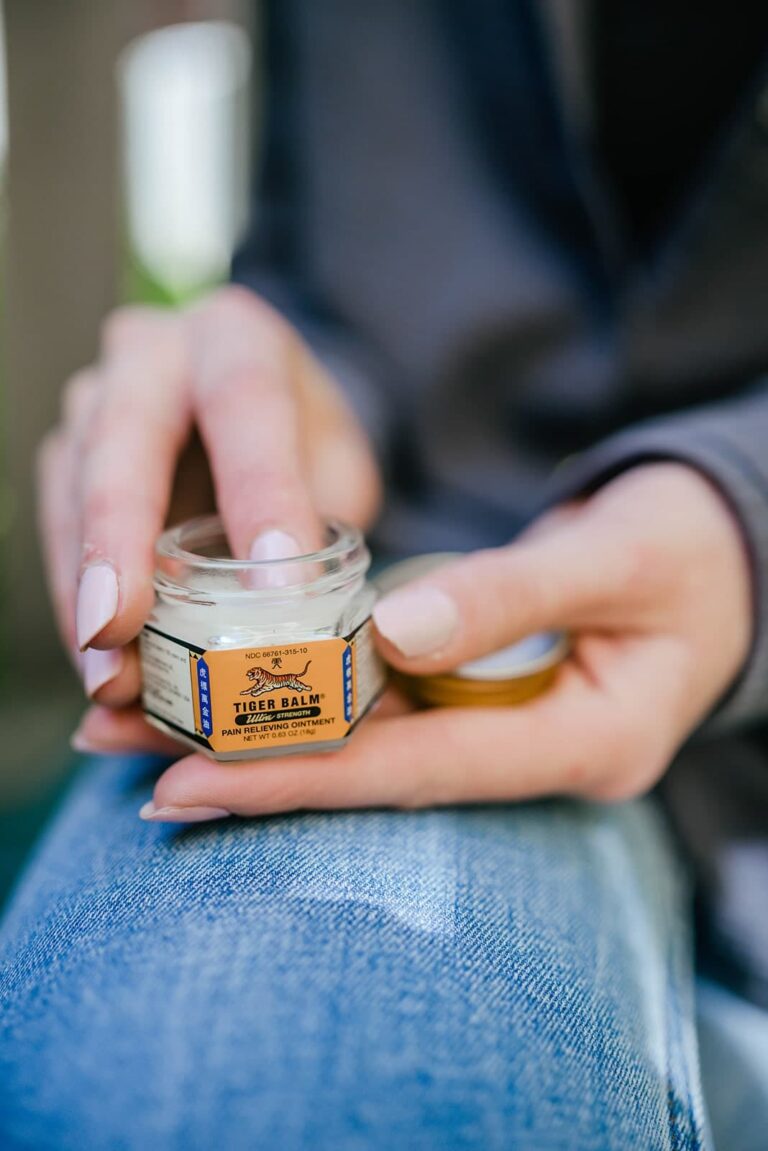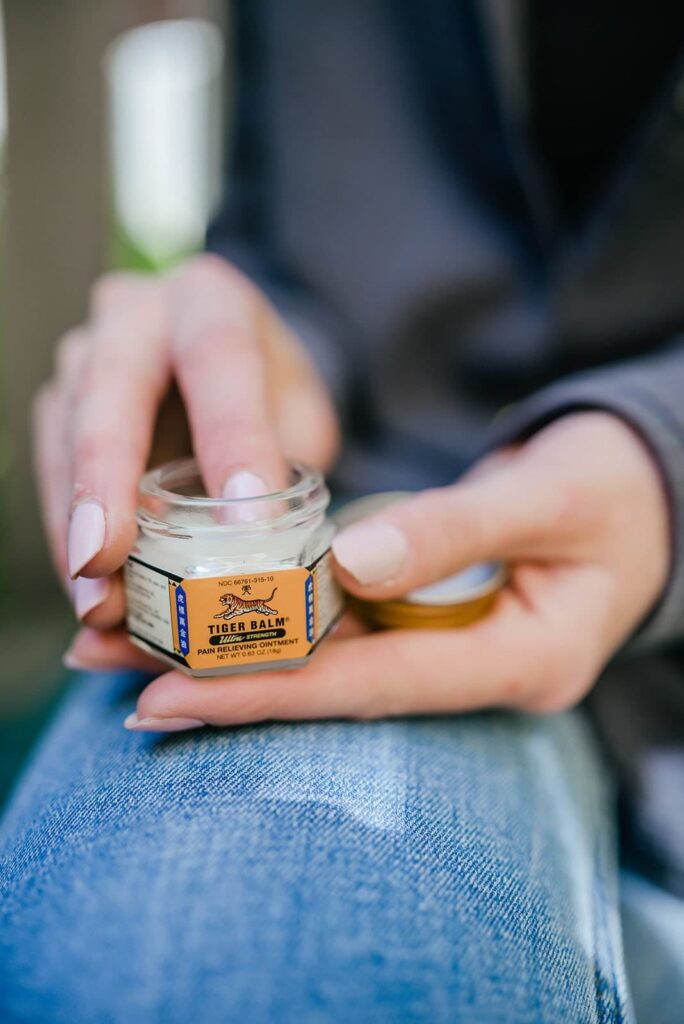 stands the test of time
Tiger Balm has been around for a LONG time. So many people use it because of its timeliness and reliability.
My photographer who takes my photos said she grew up using tiger balm and also uses it for motion sickness. It's also very popular amongst athletes and martial artists.
With over 100 years of proven success in almost 100 countries, it's no wonder people keep going back to this ointment.
To provide some backstory, Tiger Balm was created by Aw Chu Kin, a Chinese herbalist working in the Emperor's court back in the late 1870s. He left China to set up a small medicine shop to sell his special ointment that relieved all kinds of aches and pains.
When Aw Chu Kin died in 1908, he left his business to his two sons who took the business to Singapore and successfully sold their ointment to surrounding countries. Since then, Tiger Balm has expanded to be one of the world's best-known pain relieving formulas on the market.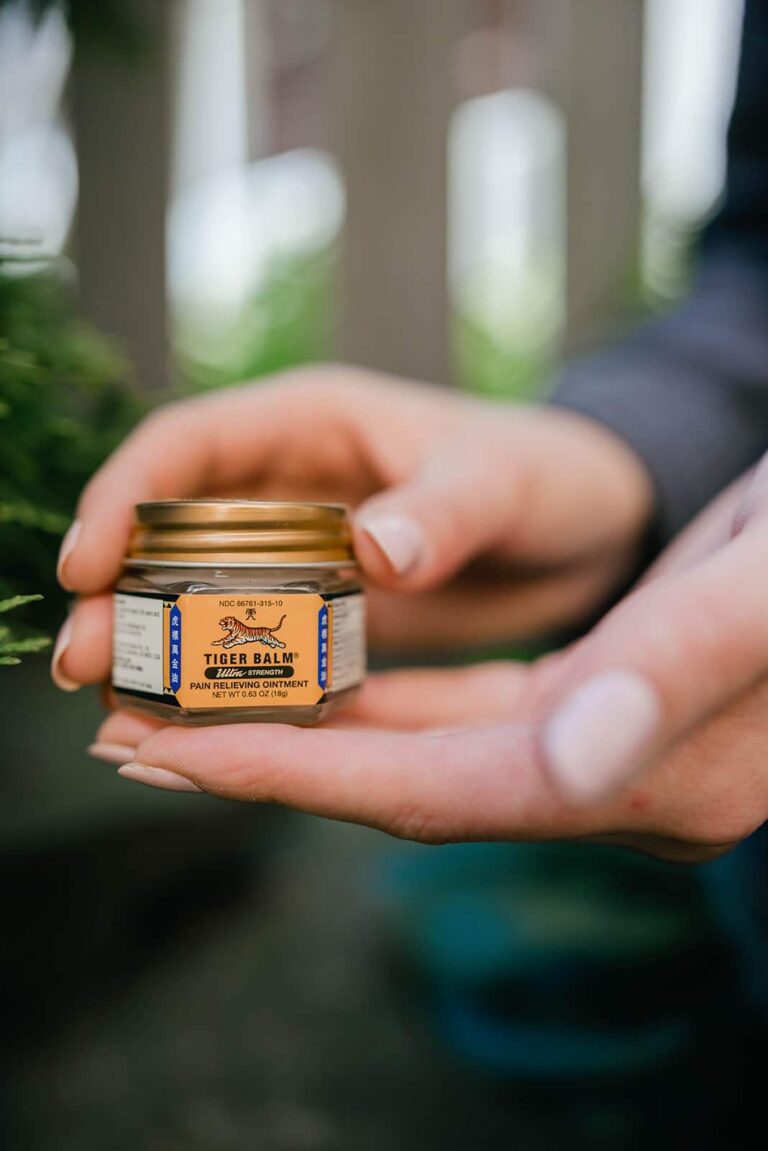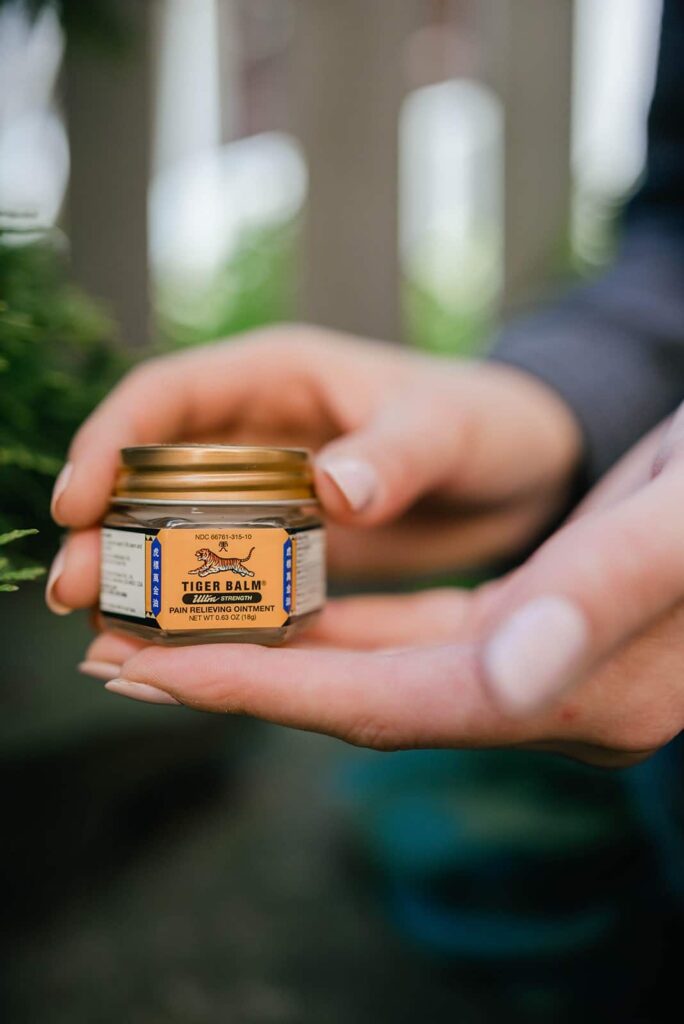 low waste packaging
Tiger Balm doesn't come in plastic. It's packaged in cardboard and the actual balm is in a glass jar. The lid is also metal.
There is a bit of plastic film wrapped around the lid, but this is just to protect the seal. You can recycle it with your local plastic film drop off center.
You can also easily recycle the cardboard, or rip it up and add it to your compost pile for some much needed carbon-rich browns.
When the glass bottle is empty, don't recycle it right away. It's easy to upcycle into something useful instead.
Some upcycling ideas using the empty Tiger Balm jar:
DIY lip balm
Lip scrub
Earring holder
Sewing pin holder
Mini DIY candle
Seed starter
Seed storage
Paper clip holder
Staples holder
Ring holder
Condiment transport (ketchup, mustard, dip, etc)
Mini succulent planters
Spare change storage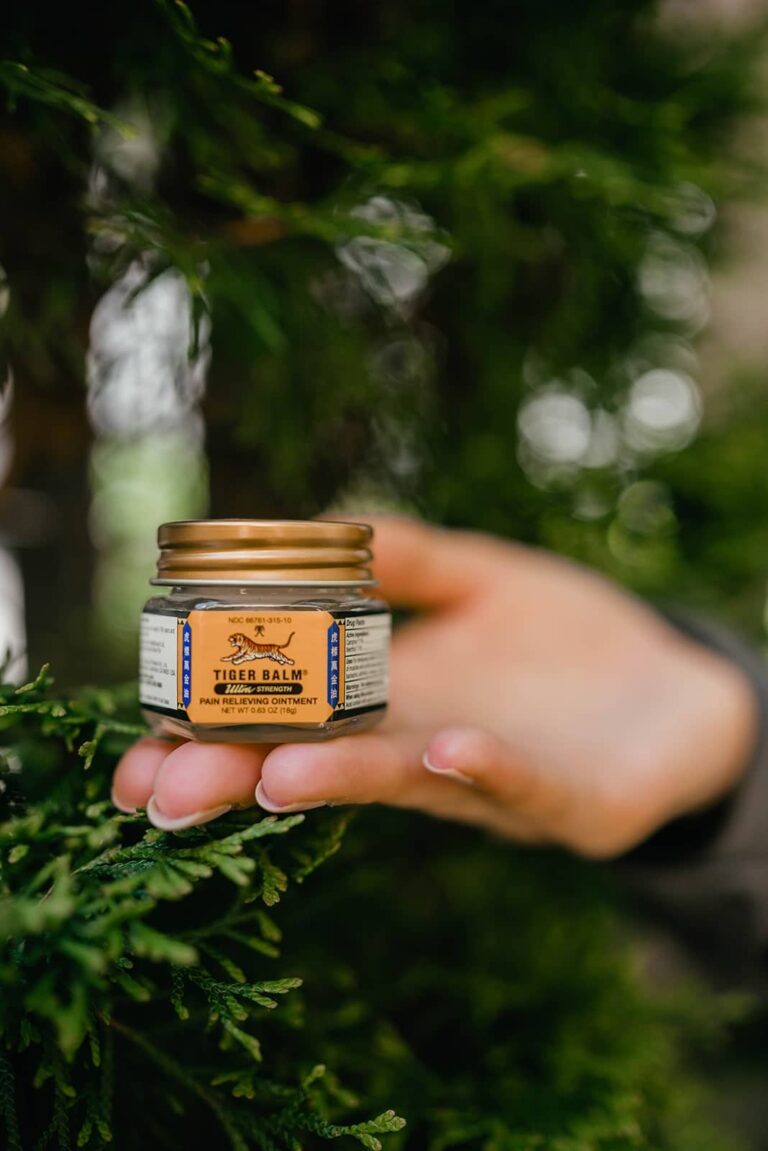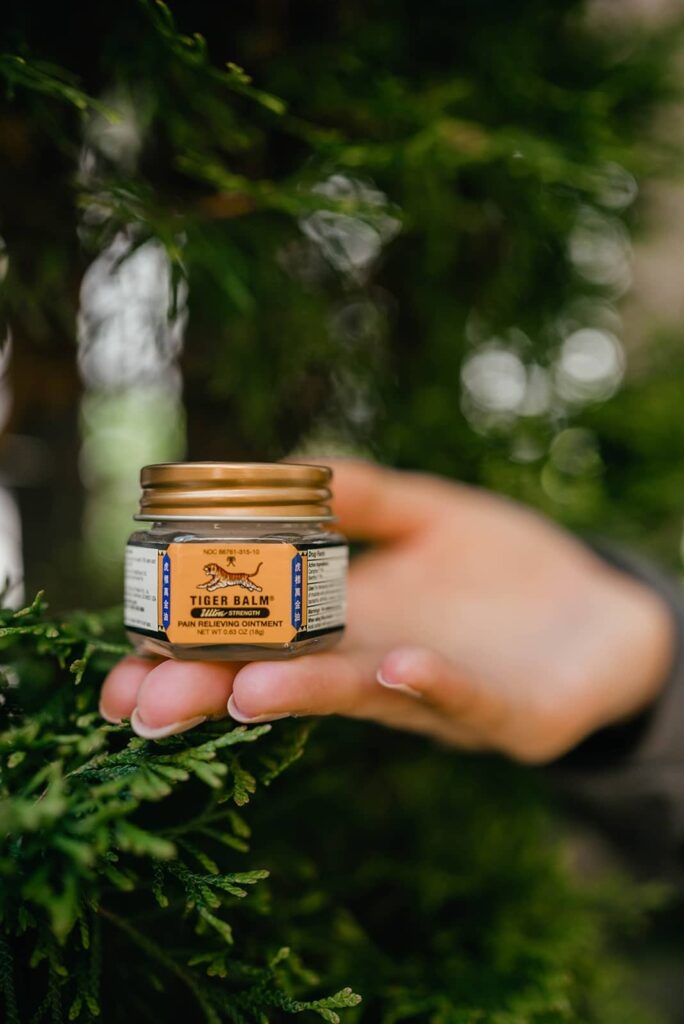 easy to transport
I love how easy Tiger Balm is to take with me to the gym or dance rehearsals. Because it's such a tiny glass jar, I can easily toss it into my dance or workout bag without a problem.
Because of its concentrated formula and minimal packaging, Tiger Balm is also easier to transport during the shipping process.
When a product is lighter, it reduces their weight, which reduces fuel and carbon emissions associated with shipping them.
Concentrated products also have less volume, thus reducing the number of trucks and boats needed to transport them. Fewer packaging materials are needed as well, which is evident from how little packaging there is on Tiger Balm products.
With Tiger Balm, their packaging is minimal and easily stackable, which creates more room in the transportation trucks to pack more on one trip. This creates fewer carbon emissions which results in less greenhouse gasses that contribute to climate change.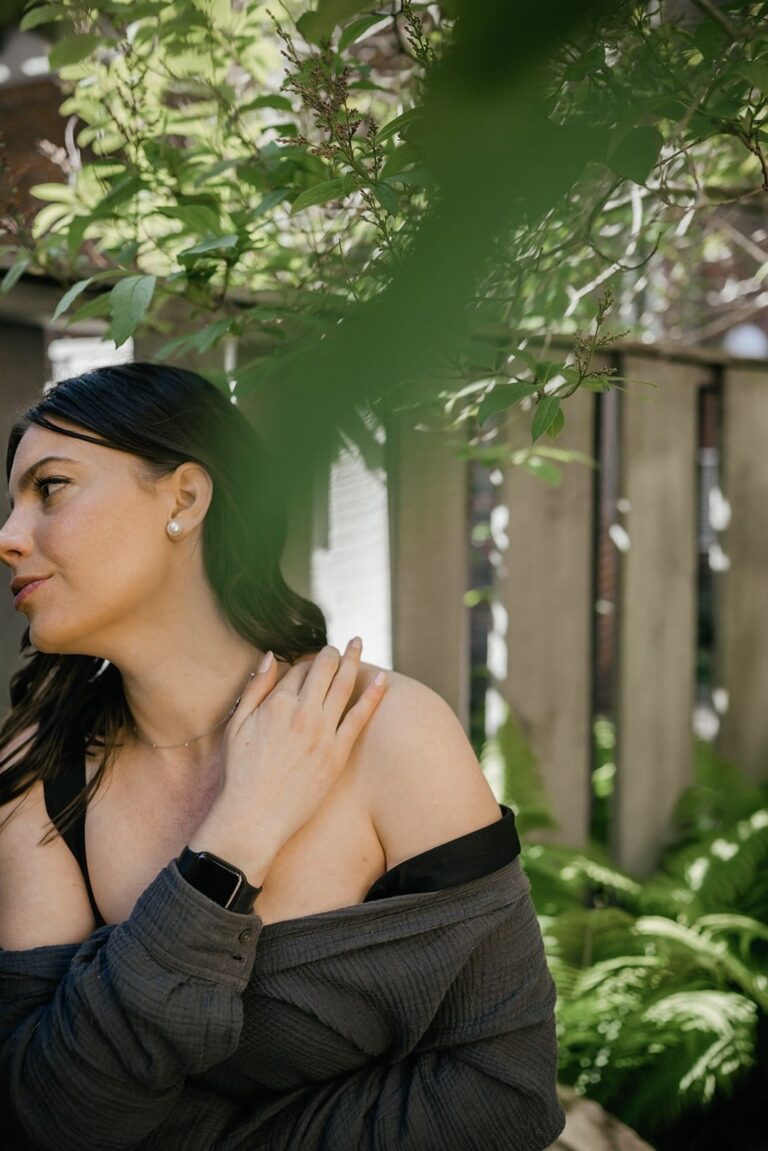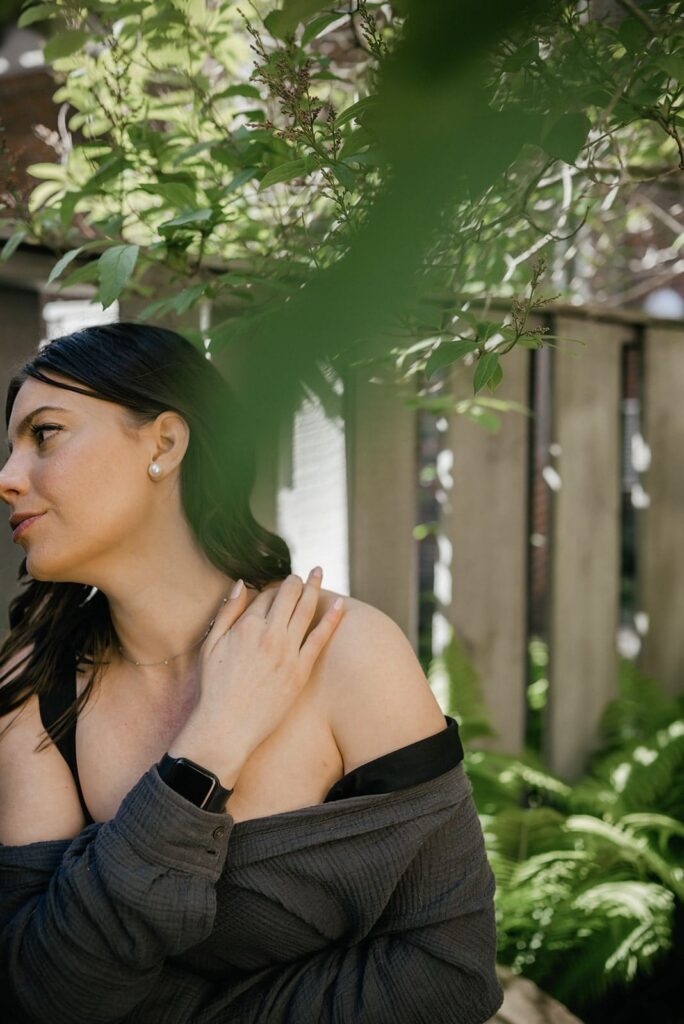 efficient pain relief
Above all else, Tiger Balm provides efficient pain relief. I've only been using it once a day right before bed. This combined with rest (I can hit the weights again starting mid-June), has me singing and dancing with ease. 
When I use the Ultra Strength balm I gently massage it into my shoulder for two to three minutes, and there's a bit of a warming sensation. Some people also report a tingling sensation or even cooling sensation. It does have a pretty strong herbal scent, and my photographer who took these photos mentioned how she always used Tiger Balm growing up. She'd also hold a jar when traveling to help with motion sickness.
After a few minutes, I notice a decrease in the pain in my shoulder and allows me to freely move it which has been a life saver for dance rehearsals.
My one tip would be to wash your hands very thoroughly after applying the Tiger Balm, and not to touch your face and eyes with any remnants on your hands.
Other than that, you can apply Tiger Balm 3 to 4 times daily if you're over 12 years old. For children 12 years of age or younger, consult a doctor before use.
You can use Ultra Strength Tiger Balm to find relief from:
Backaches
Arthritis
Stiff muscles
Would you give Tiger Balm a try? Or have you tried it already? Let me know in the comments!