Thinx Underwear – Period Panties Review
October 24, 2019 | Kathryn Kellogg
Last Updated on June 8, 2022
Thinx Underwear has the perfect period panties for you, regardless of your flow! Thinx has so many styles to choose from and this period panties review will have you feeling confident in bring protected.
I've been wearing Thinx for almost five years now and they're one of my favorite zero waste swaps I've ever made!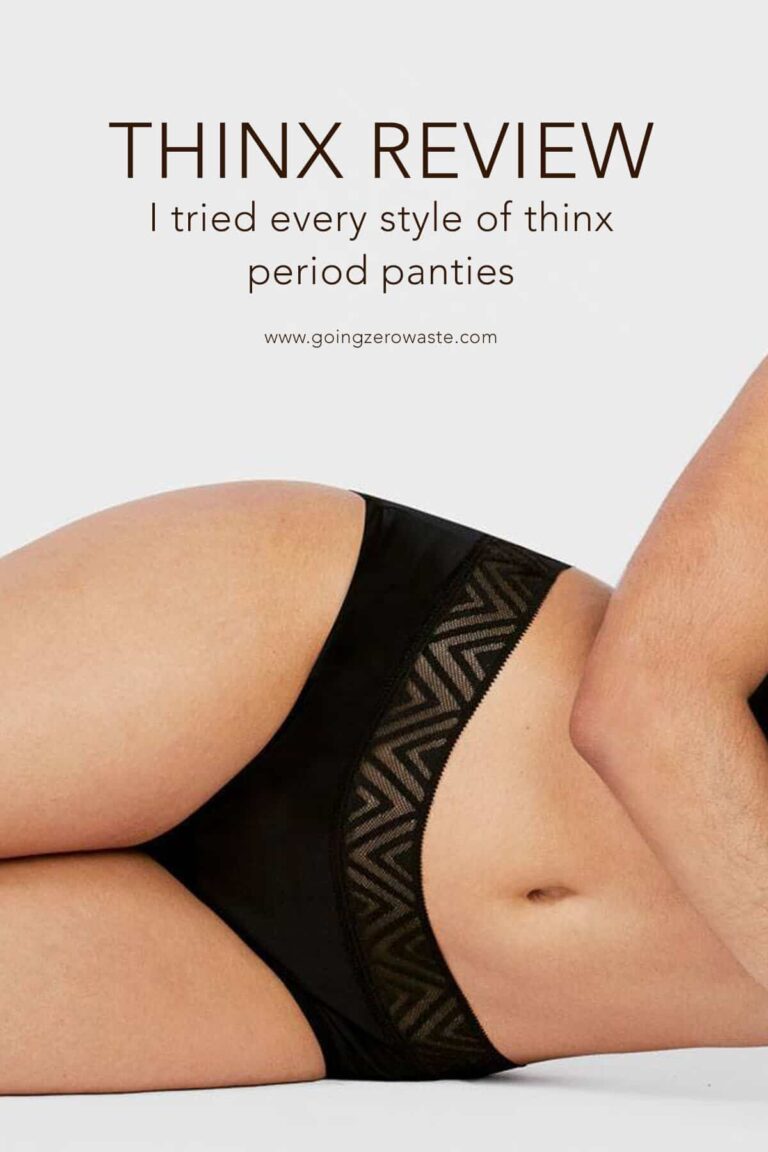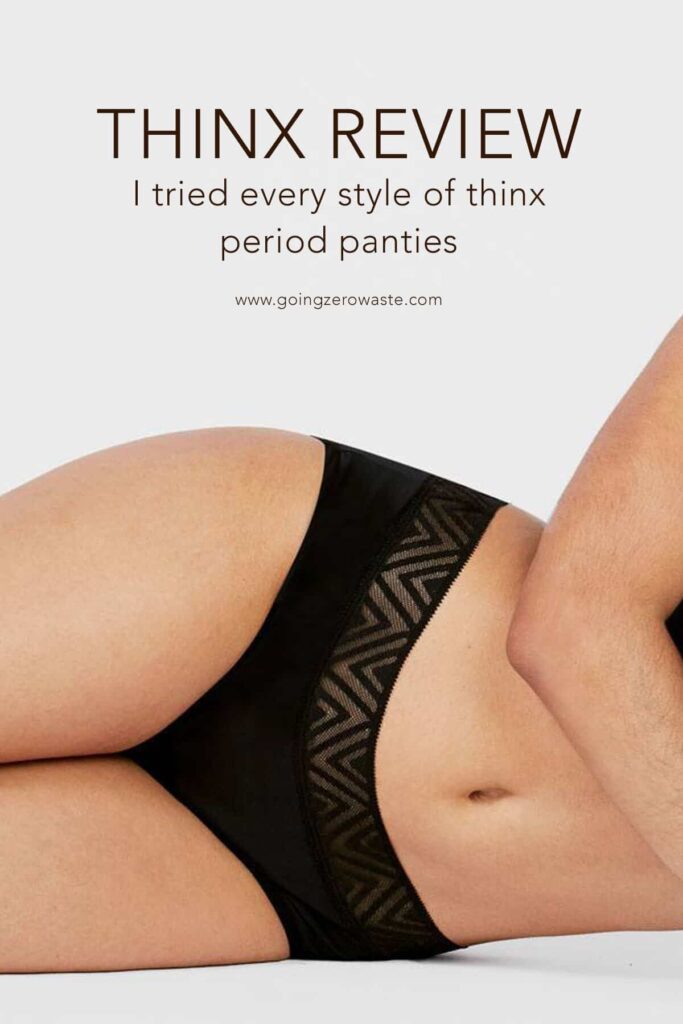 Thinx period underwear is comfortable, comes in a variety of styles, and is an environmentally friendly alternative to traditional period products. We will explain how period underwear works, how often to change it, and how to clean it. Additionally, they offer a teen and preteen line as well as a line specifically for bladder incontinence.
period panties review
Each pair of Thinx is perfect for a different day, a different flow, and a different fit! It may be difficult to know which pairs will work for you. Thankfully, I've done all of the hard work for you. I tried every single different type of Thinx period panties and ranked them in 5 different categories.
Style
How much liquid does it hold
What day of my period that I wear it on
How well I think it works
The fit/comfort
If video is more your speed, I review them on YouTube and have embedded the video below. Make sure that you subscribe to my channel for the latest going zero waste tips.
Give yourself a pick me up with these 10 Ways to Take Care of Yourself When You're on Your Period.
discount code for thinx underwear
I am Thinx Leader which means I have a discount code so you can get $10 off if you use this link. Saving money is always a win!
If you use the code/link, I receive a small commission but have bought all of these pairs except for the super hiphugger which was gifted. All of the opinions you will see are my own.
how does period underwear work?
Thinx period panties are designed to keep you feeling fresh and dry while remaining comfortable. They have built-in protection and you wear them just like normal underwear. You can wear them alone or with a menstrual cup or tampon. They can be washed and reused and if taken care of properly, they have a long lifespan.
Additionally, they have a leak-resistant barrier so you can face the day with confidence and say goodbye to leaks!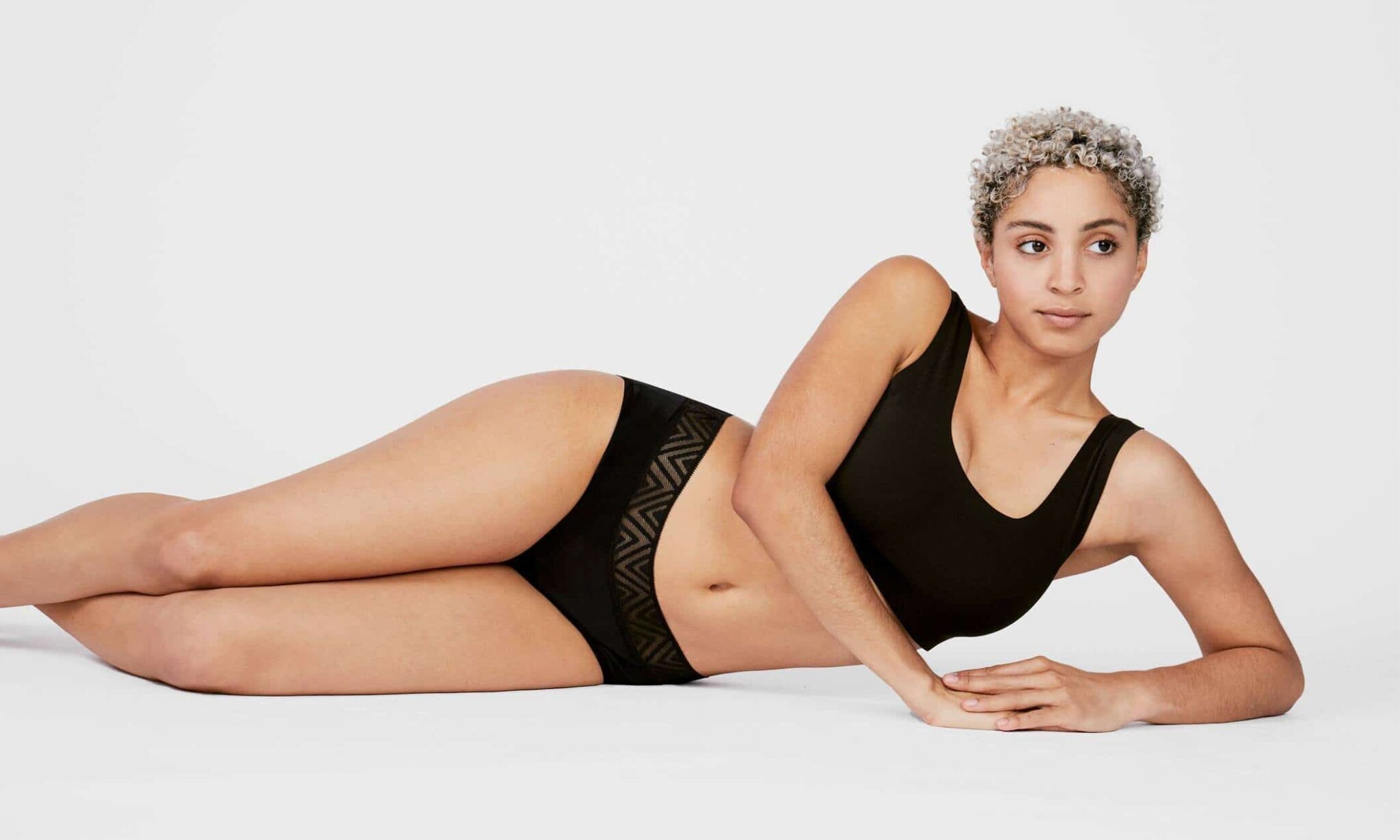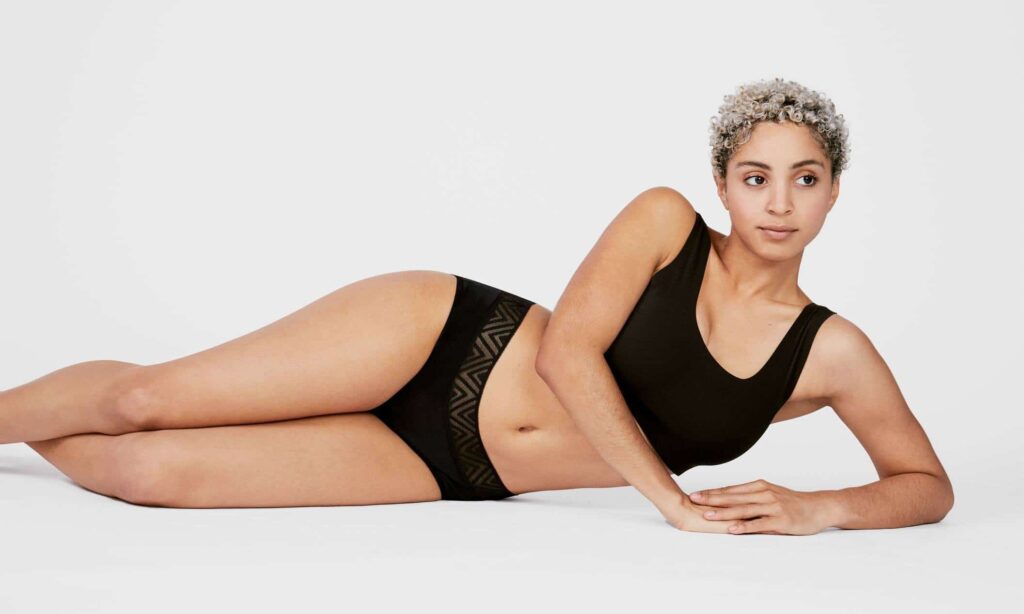 thinx period underwear review | hiphugger: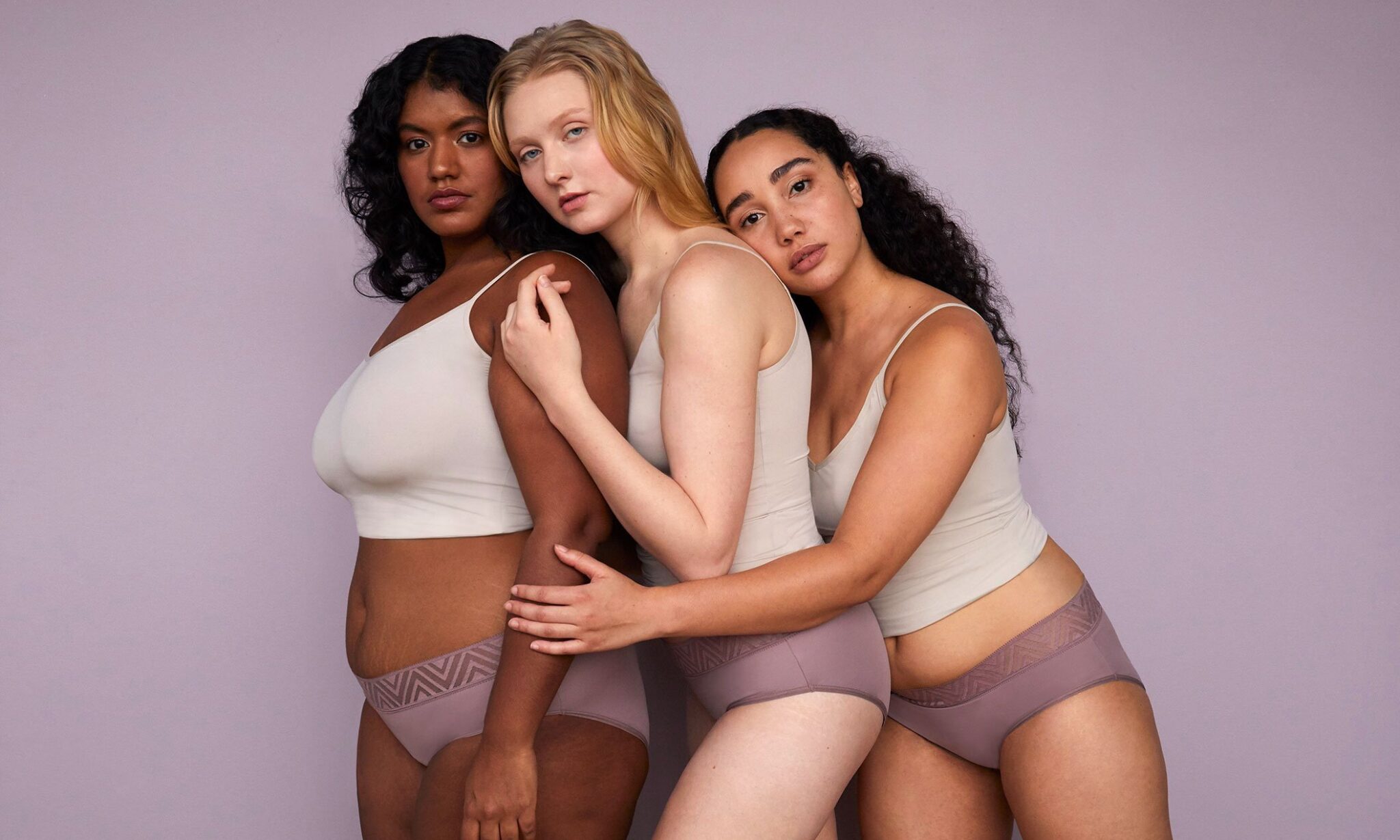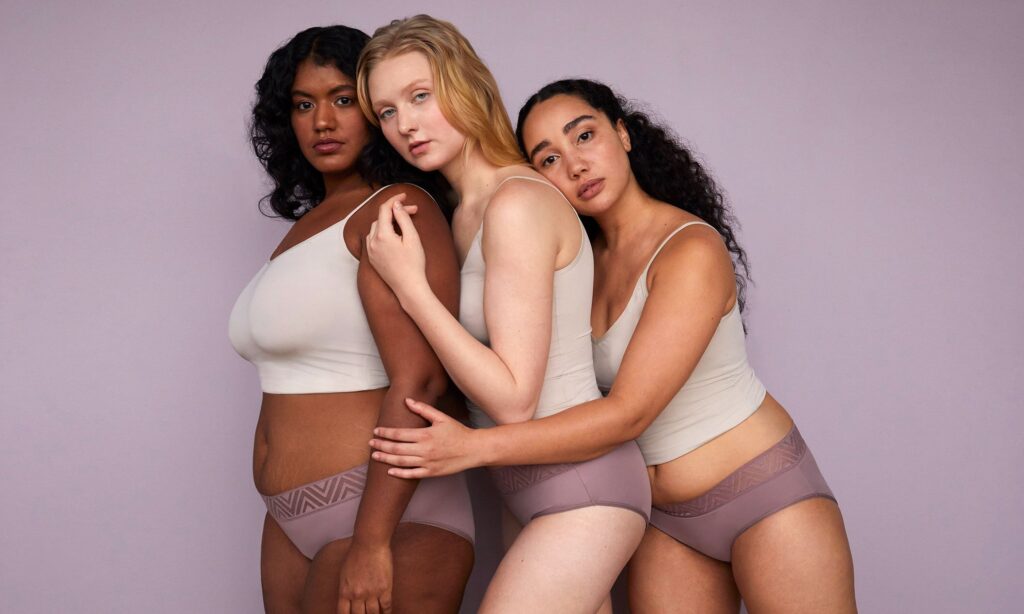 thinx panties review | sport: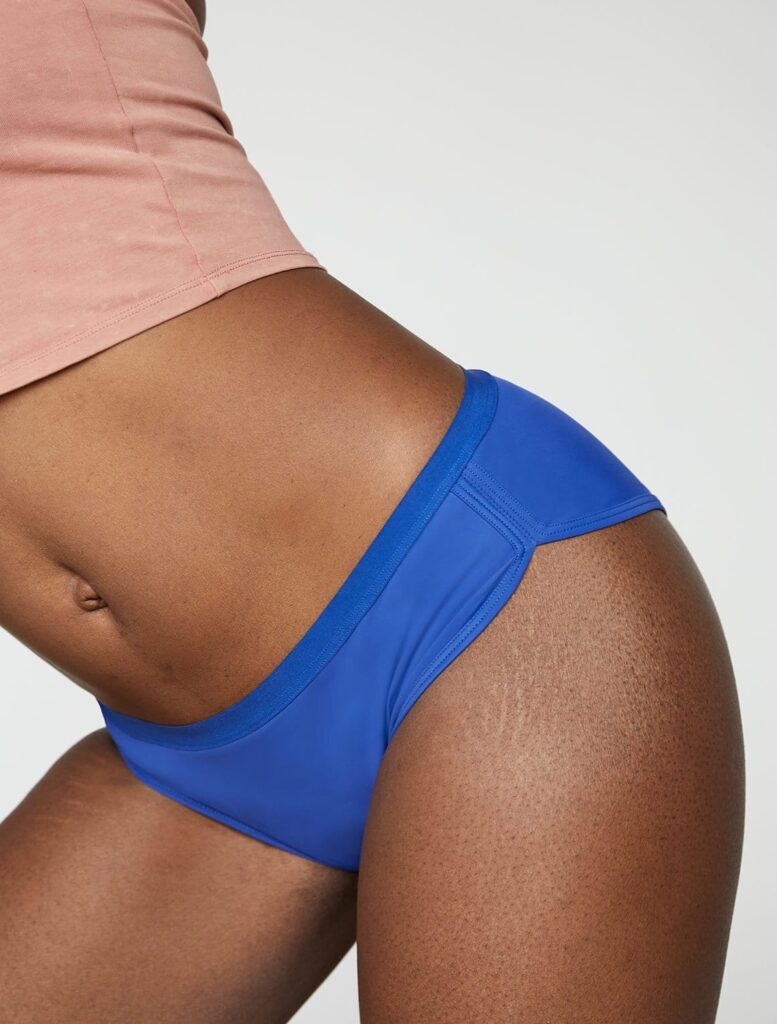 thinx panties review | hi-waist: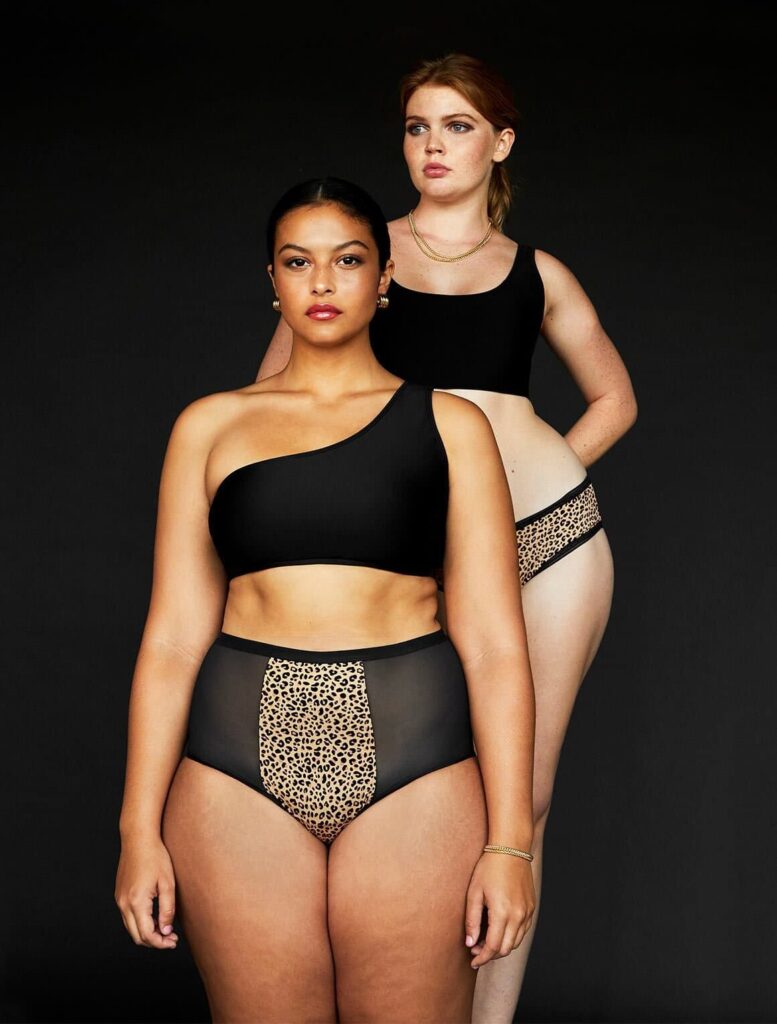 If you're interested in ordering a pair, don't forget you can use this link to GET $10 OFF your Thinx order!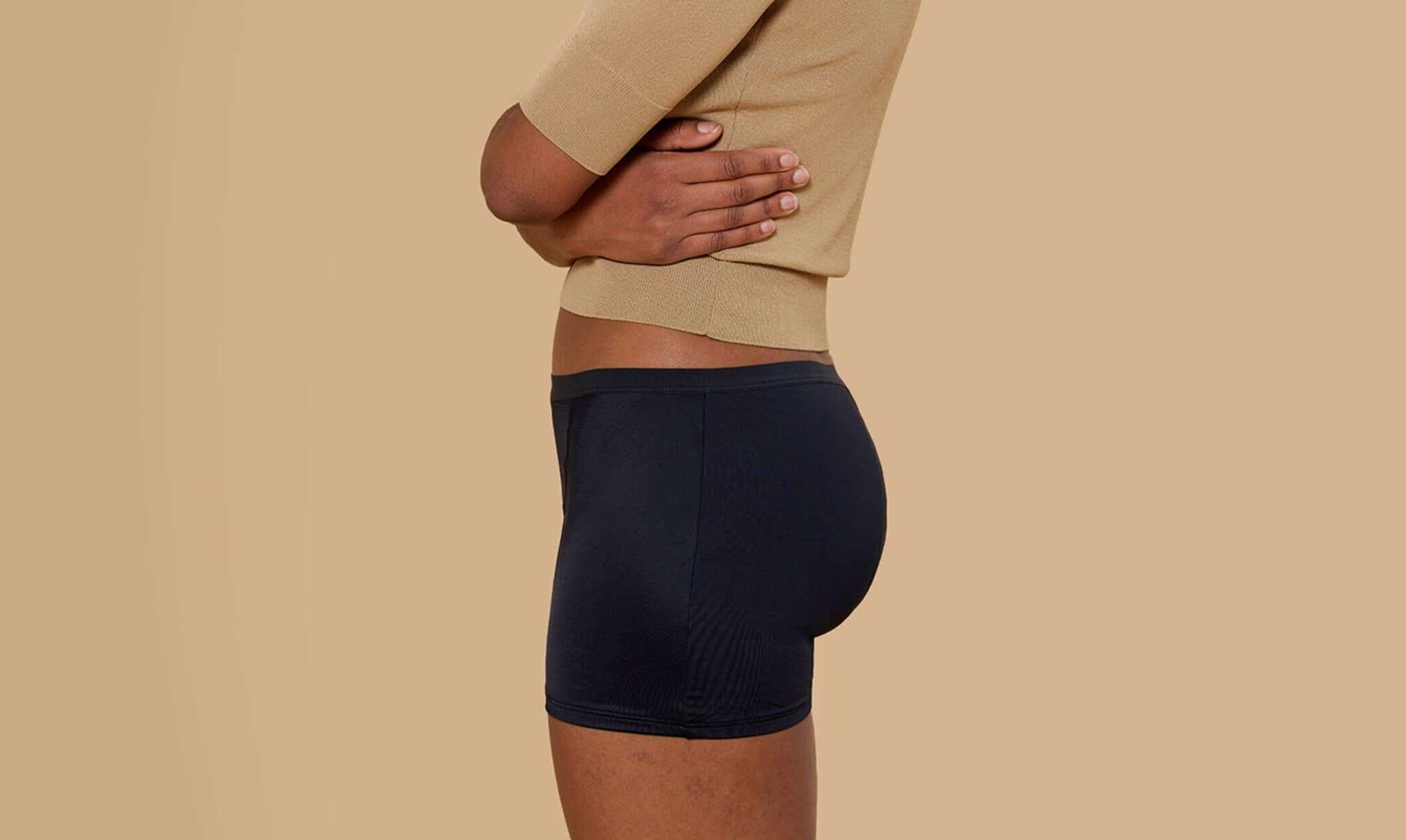 thinx period underwear review | cheeky: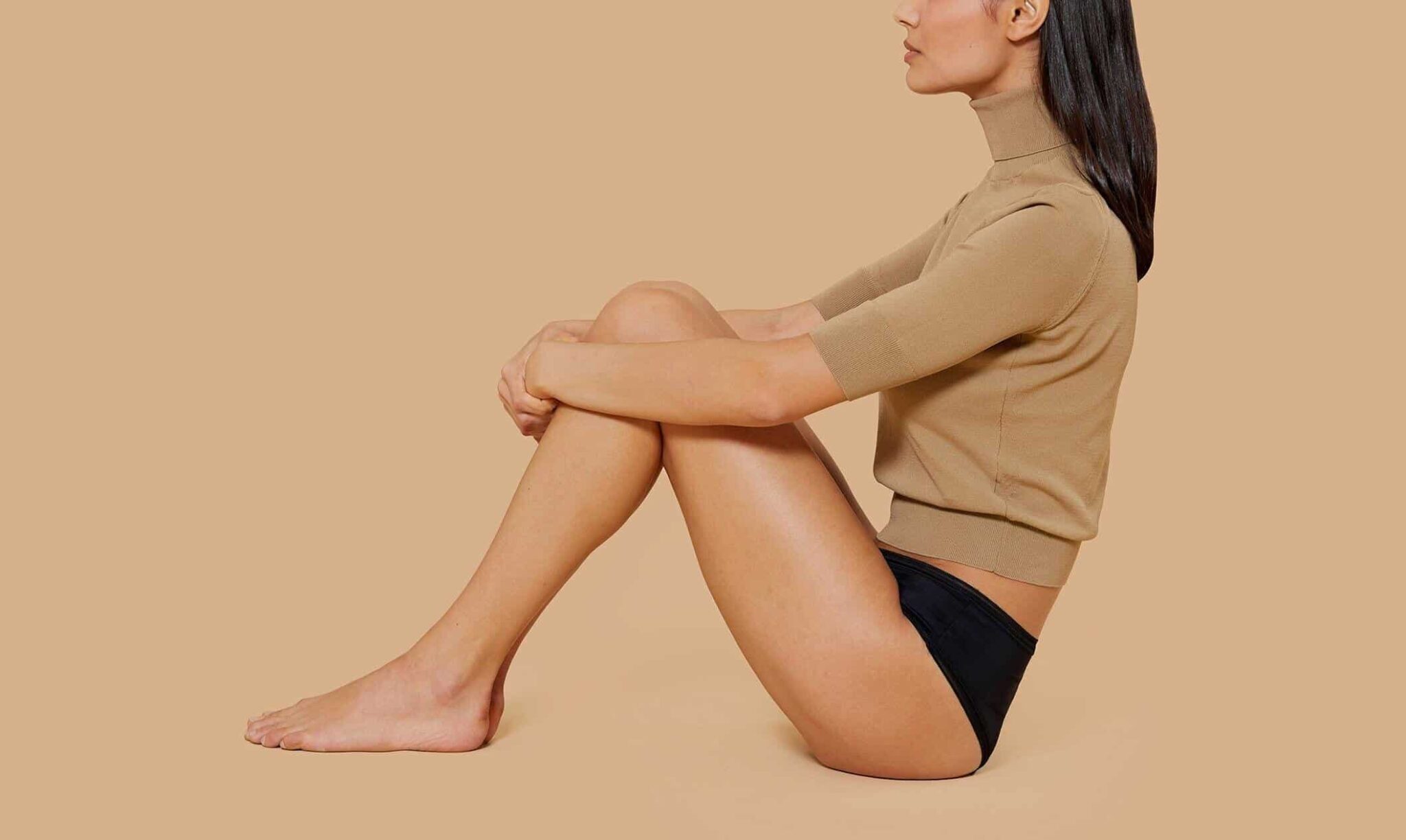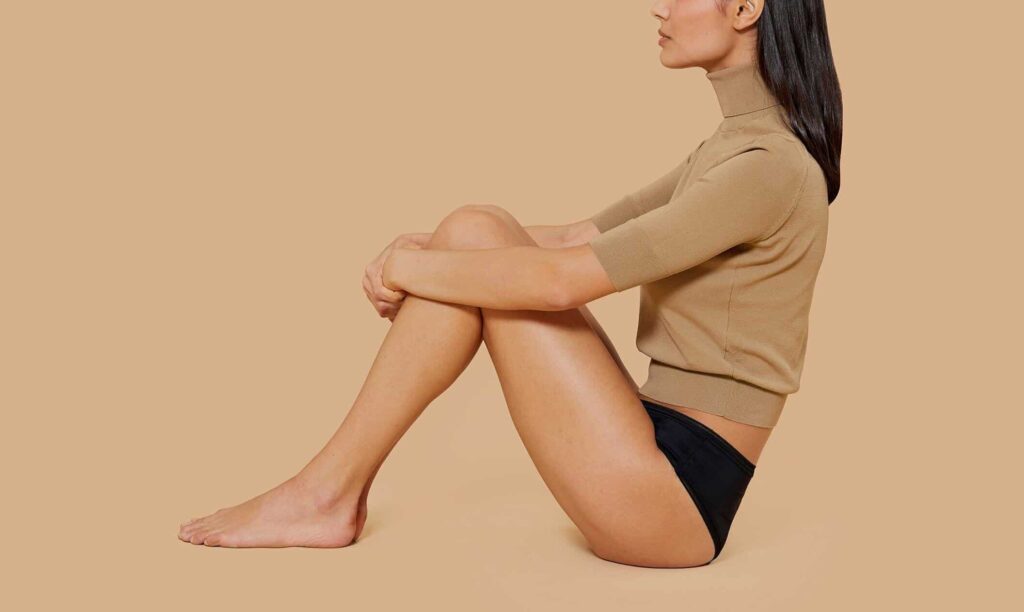 thinx review | thong: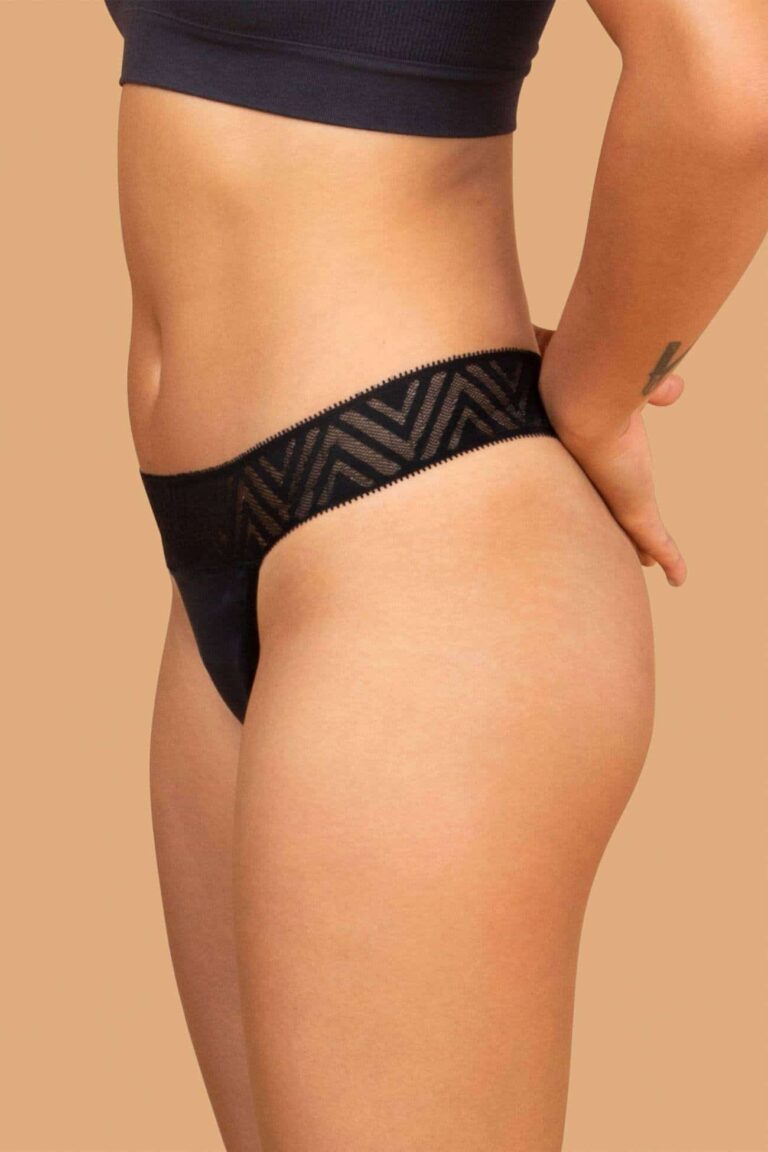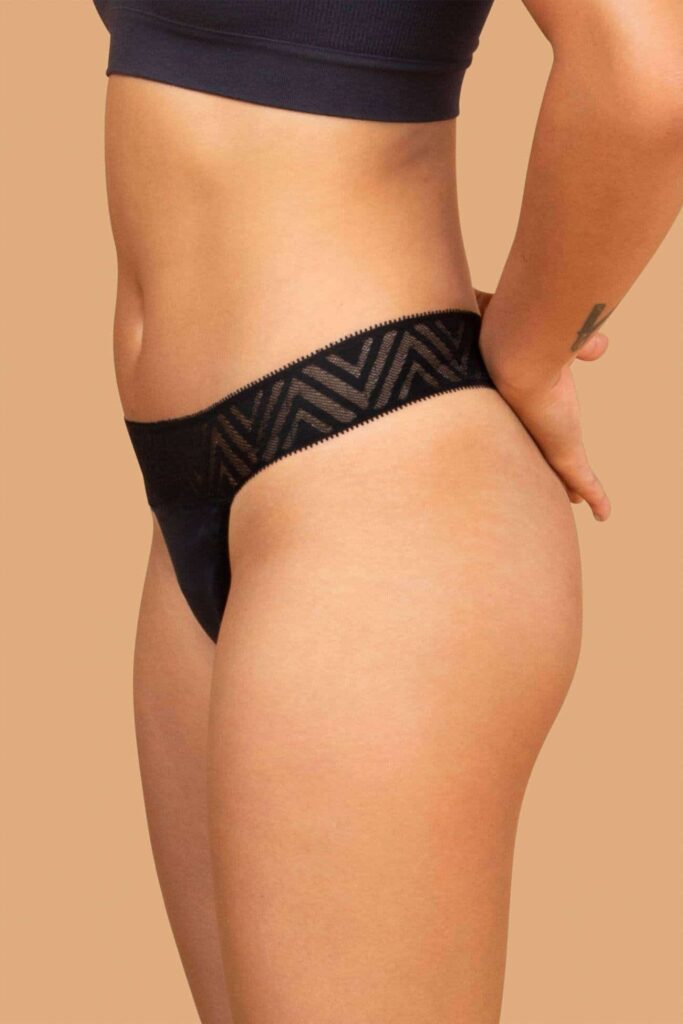 thinx panties review | air: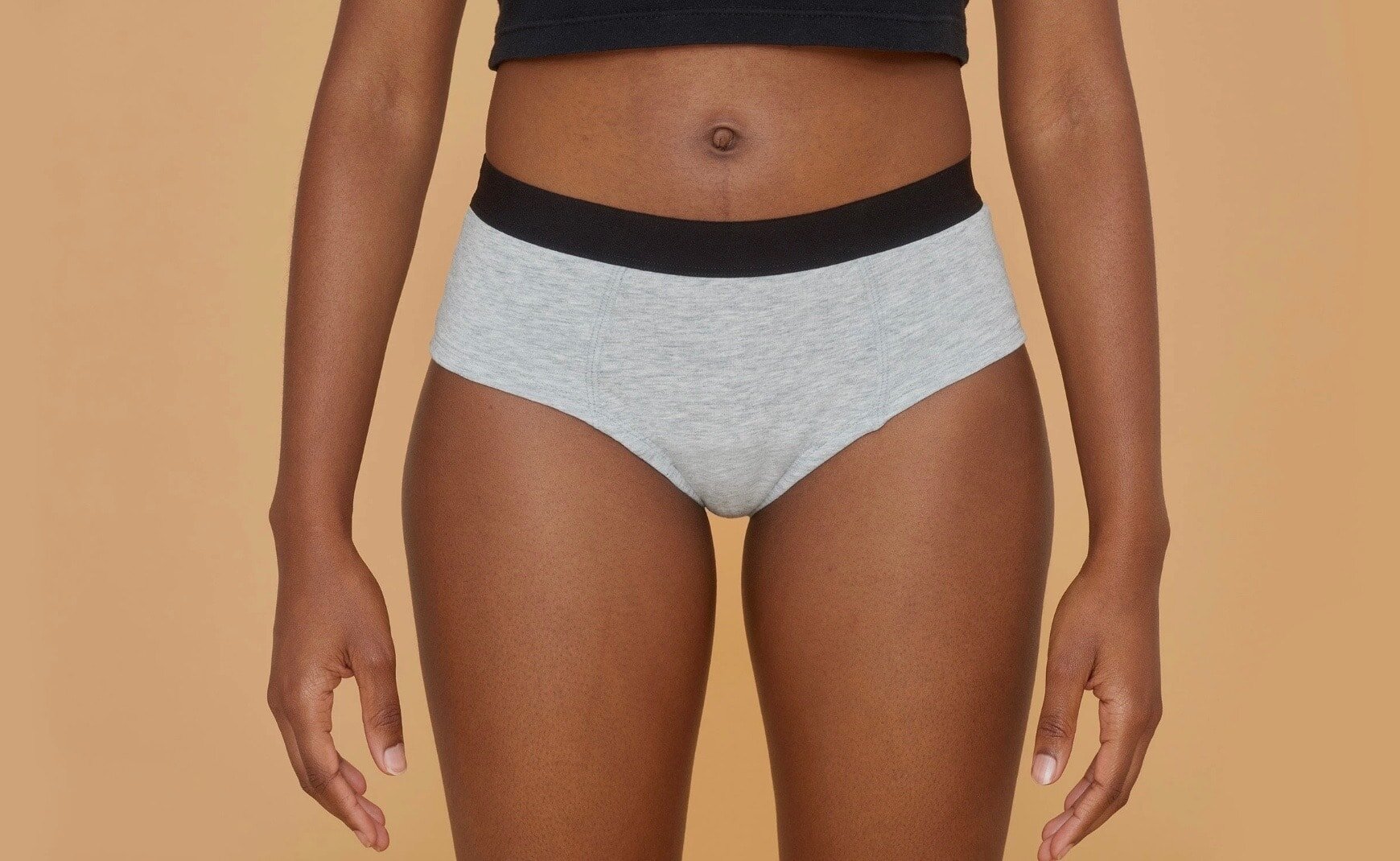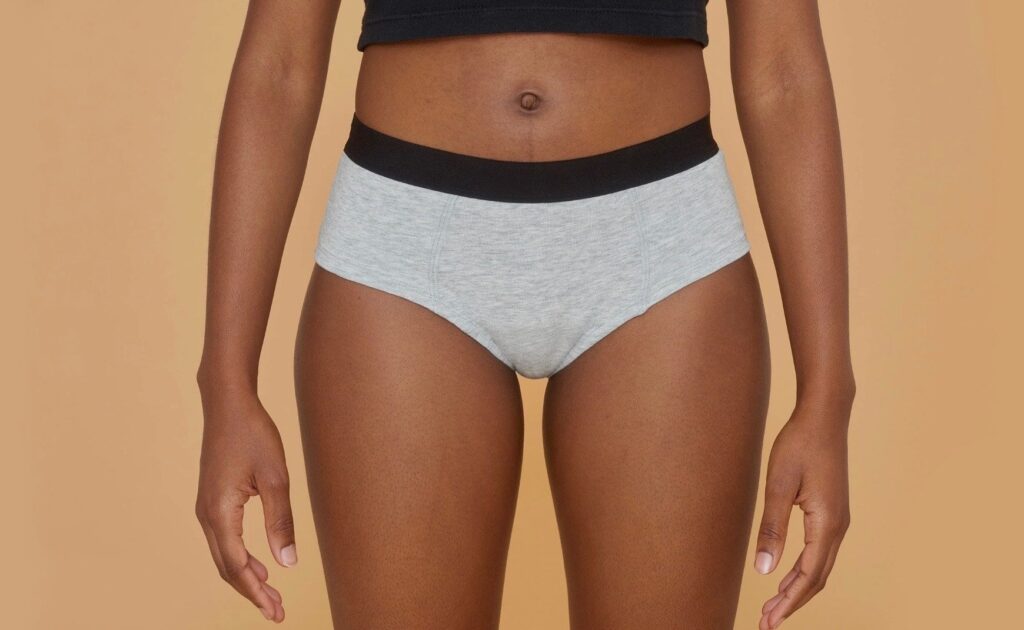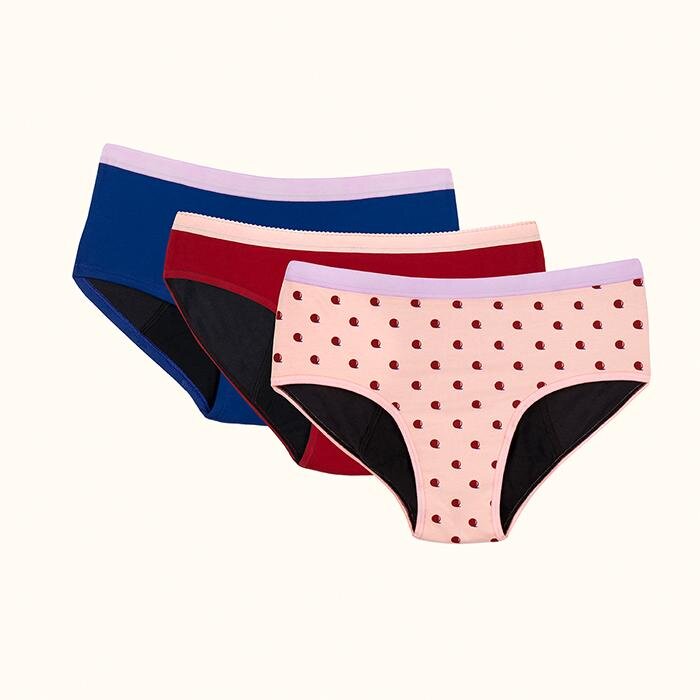 period underwear for teens and pre-teens
Geared towards teens and pre-teens, the btwn collection has many colors, styles, and fits to choose from. Your teens will love them plus, they are affordable and won't break the bank.
can you wear them for bladder leakage?
Yes, while you can wear them for bladder leaking, you will be glad to know that they have an entire line dedicated to bladder incontinence. Speax not only works for periods and bladder leakage, but they are so comfortable! They're quickly becoming one of my all time FAVORITES to wear and I'm obsessed with the french cut!
how often do you change period underwear?
You can typically wear Thinx underwear for 24 hours, just like you do for your normal underwear. On extremely heavy days do you may need to change once every 12 hours.
how do you wash your period undies?
Rinse them with cold water until the water runs clear, then ring them out. Hang them up to let them dry. Once they have dried out you can wash them in the washing machine using cold water. You can either hang them up to dry or place them in the sun so they dry faster.
do they smell bad?
After you wear the period underwear for several hours, you will notice an odor that smells like any other period product after use. This is normal, and just part of having a period. If it bothers you, you can simply change them.
do thinx feel wet?
No, they have a protective barrier that will keep you feeling dry all day. They are so dry and comfortable that you may even forget you are on your period!
related articles
how to have a zero waste period
zero waste periods: menstrual cups
zero waste periods: cloth pads