The Best Things to Do in Seattle According to a Local
September 23, 2021 | Guest Post
Last Updated on October 8, 2021
I recently took a trip to Washington and wanted to share with you the absolute best things to do in Seattle. A few of my very good friends live there, so you're getting these tips straight from some locals!
I met both of them through sustainability work so I'll definitely include a few eco friendly hot spots. But, Seattle already has a leg up as they're part of the (CNCA) Carbon Neutral Cities Alliance.
The CNCA is a collaboration of leading global cities working to cut greenhouse gas emissions by 80% or more by 2050 or sooner — the most aggressive greenhouse gas reduction targets undertaken by any cities across the globe.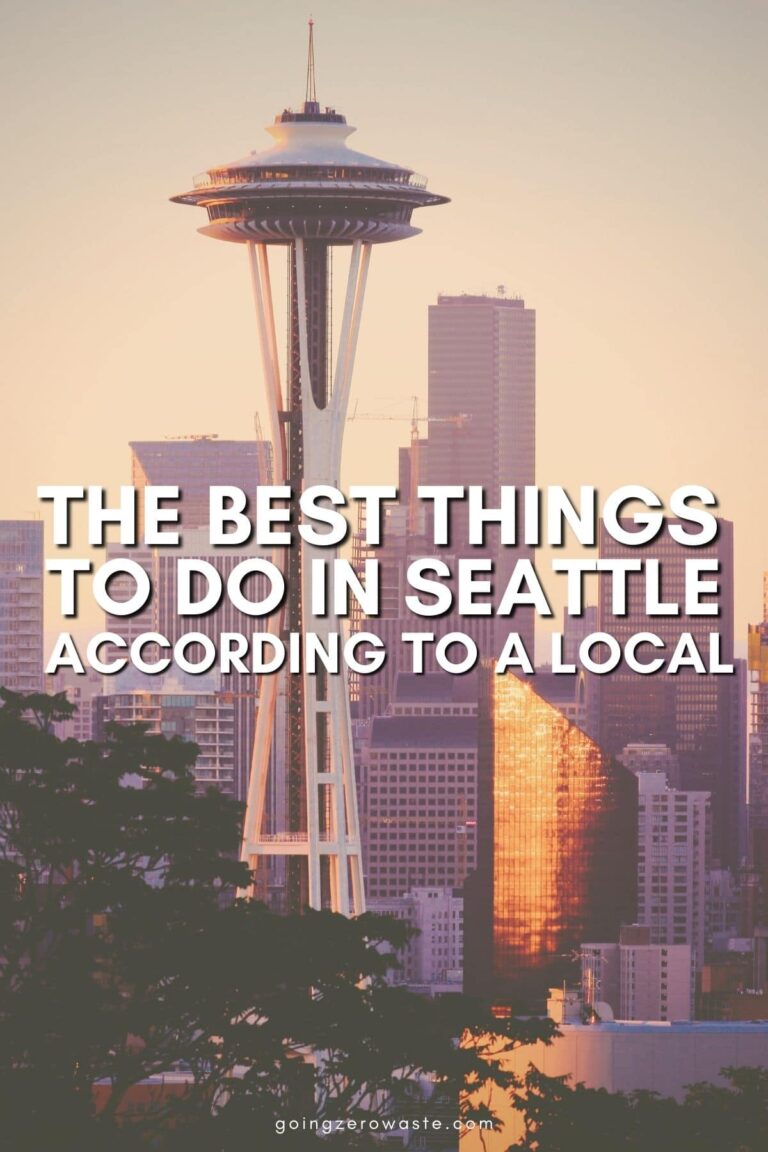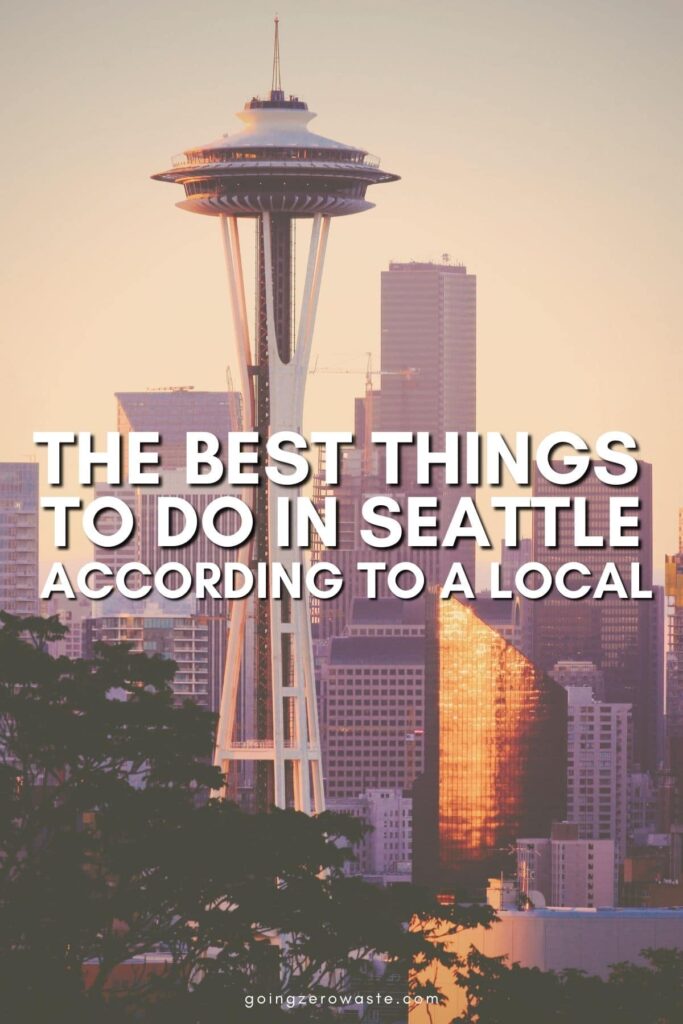 This post was made in partnership with Delta and NBC. All thoughts and opinions are my own. For more information please see my disclosure policy.
Delta is committed to being the first carbon neutral airline on a global basis, and they're investing more than a billion dollars to make it a reality, and as part of their carbon neutral campaign they're highlighting beautiful destinations part of the CNCA, and I had the pleasure of taking them around Seattle.
The commercial is airing on NBC, and I think it turned out absolutely fantastic. But you can check it out for yourself below and let me know what you think!
I've always been incredibly interested in sustainable aviation. The technology is progressing so quickly from sustainable jet fuels that cut emissions up to 80% (of which Delta has invested in with a goal to be using 10% in all flights by 2030) as well as the rapid progression of electric planes or what I like to call Eviation.
So, now you know that you know how you're getting to Seattle, WA let's talk a little bit about your itinerary.
I wanted to be right in the heart of downtown and stayed about a half mile from Pike Place Market, and found it incredibly easy to get around by foot or on bike.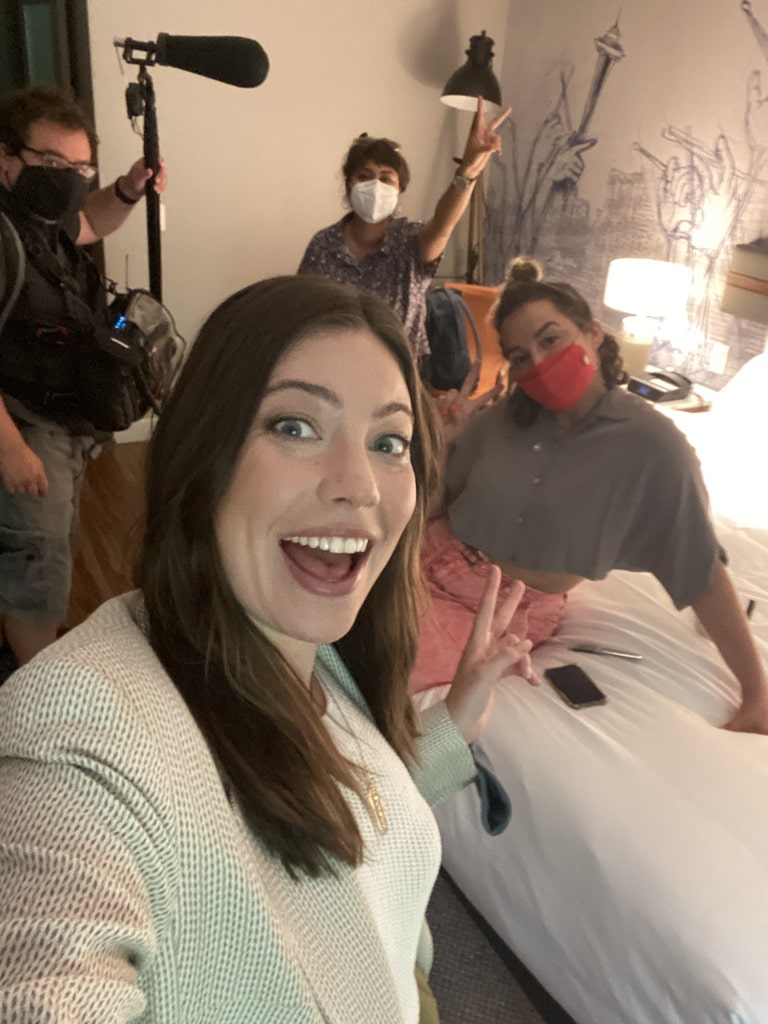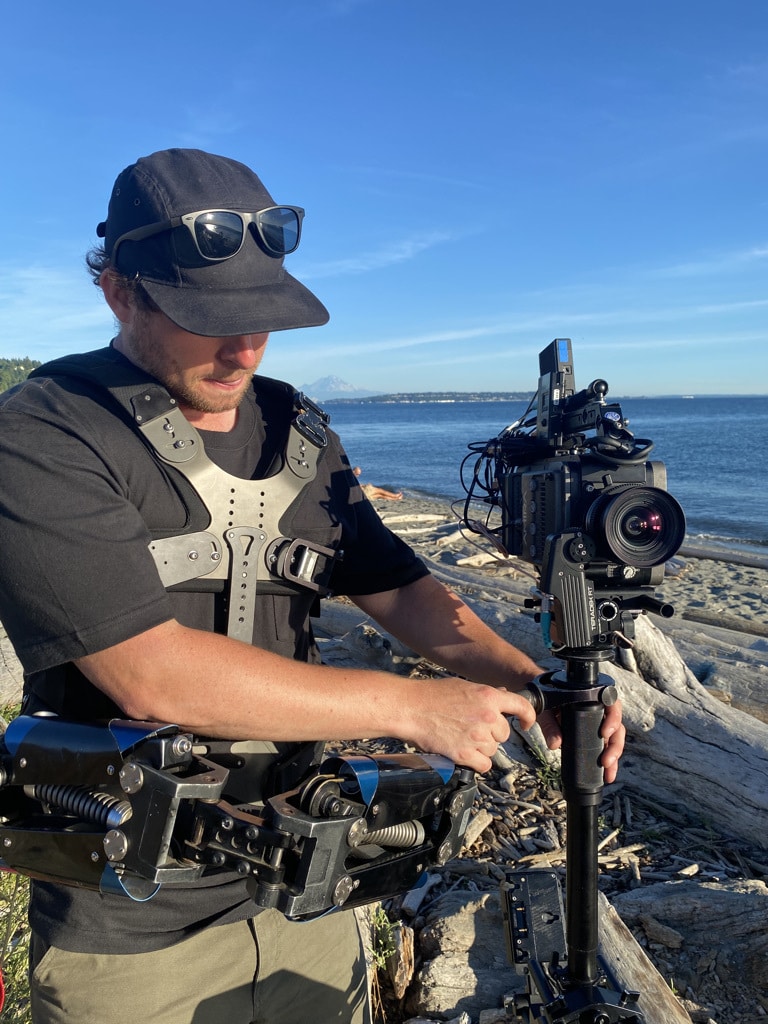 where to stay in seattle:
Well you have to check out Seattle's first LEED certified hotel Hyatt at Olive 8. A LEED building stands for Leadership in Energy and Environmental Design, and is the most widely used green building rating system in the world. 
The hotel is located right downtown so you're in the heart of everything. You can walk to Pike Place, the Needle, or bike along the Elliot Bay Trail for beautiful coastal views.
the best way to get around seattle:
If you're staying downtown you can easily get around on foot or pick up a bike. Seattle has lots of bike lanes, and bike sharing locations so you can rent one for the day.
While Seattle isn't as hilly as San Francisco, they still have quite a few! Thankfully Seattle's Bike Share has electric-assist bicycles to make sure you get a boost when you might need it most.
There's also a light rail that goes straight from the airport to downtown. So, once you land from your Delta flight, and if you're staying at the Olive 8, it's only a quick 4 minute walk from the train to your hotel.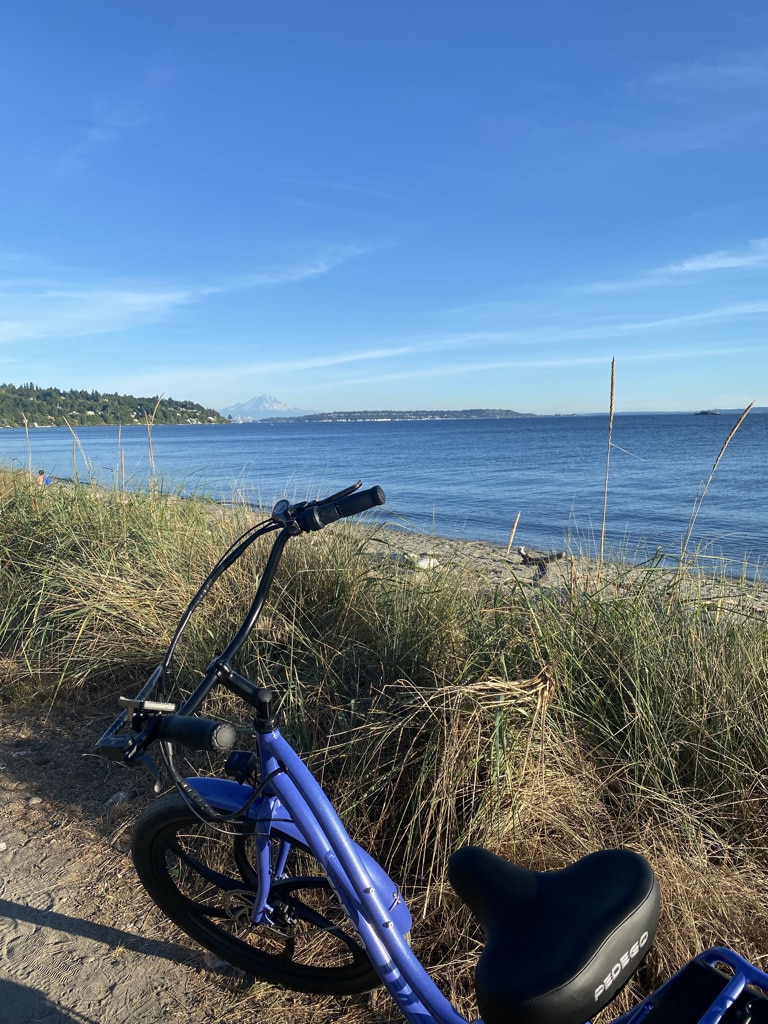 what to see in seattle:
Alright so here's where we get to the good part! I'm sharing all the sweet places I went to in the commercial above as well as my friends top recommendations.
Kerry park:
My friend Benji, founder of the American Conservation Coalition, says you can't miss the views at Kerry Park. You'll get the perfect view of Seattle's skyline.
Discovery park:
This park has incredible views of Mt. Rainier. It's a gorgeous bike ride or walk through some of the most beautiful scenery. Be on the lookout for wild black berry bushes. If you're visiting August or September, pick a few and give them a try!
Pike place market:
It's a classic. How can you miss this beauty? Grab some snacks for your hotel room and maybe even pick up a deliciously fresh bouquet.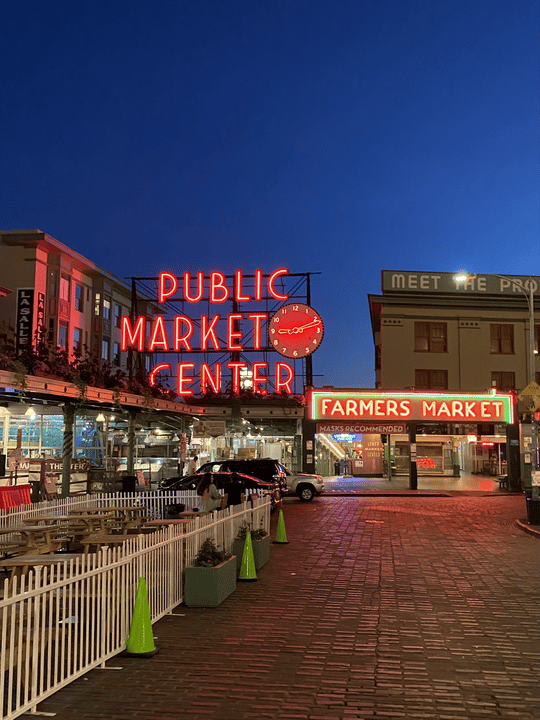 UW arboretum:
Another can't miss spot according to Benji is the Arboretum. This oasis on the shores of Lake Washington is jointly managed by the University of Washington Botanic Gardens and the City of Seattle.
Bainbridge ferry:
If you're looking for breathtaking city views, local Seattle Artist Andrea Sanders recommends taking an early evening ferry to Bainbridge Island and strolling downtown Bainbridge. On your ferry ride back to Seattle you'll have amazing night time views of the city!
Explore local neighborhoods:
Seattle is a city of neighborhoods, and here's a few you won't want to miss. So hop on the light rail and get ready to explore.
Capital Hill for restaurants and bars galore
Fremont Troll in Fremont
The Ballard Locks in the Ballard Neighborhood.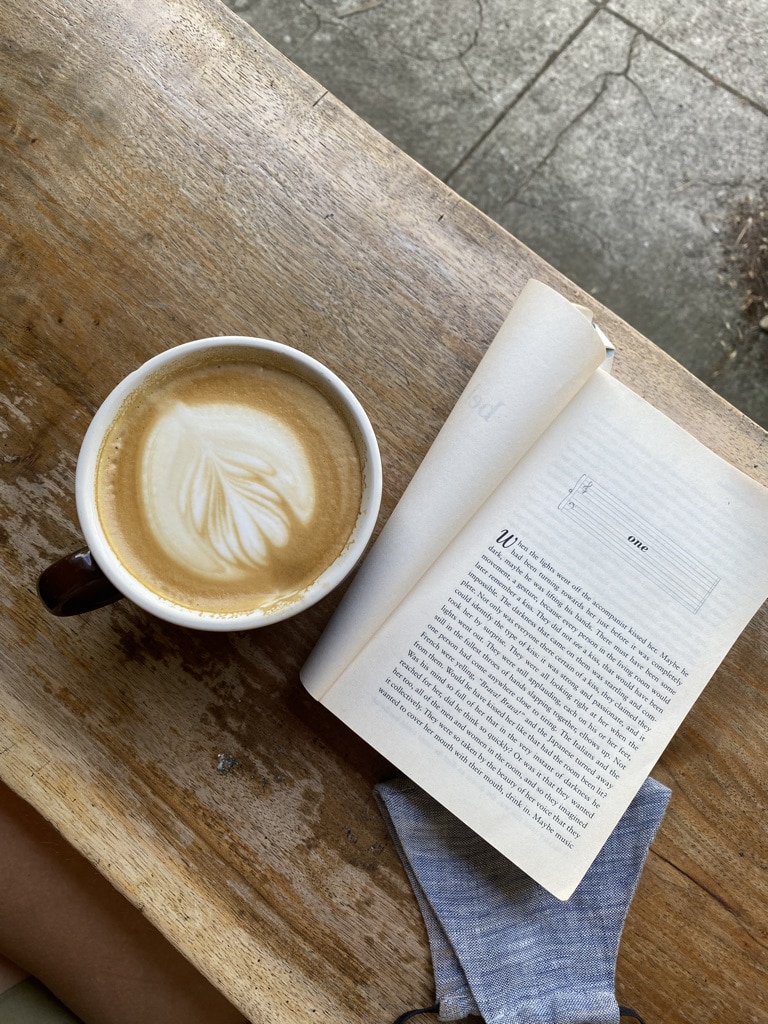 best places to eat in seattle:
When you're exploring Seatle, you'll easily be able to stumble into any amazing eatery or coffee shop. Andrea and Benji are sharing their favorite spots along with some of the amazing plant-based restaurants I got to check out while I was there.
Anchorhead coffee:
Andrea says you have to check out Seattle's amazing local coffee shops, and I couldn't agree more! She's a big fan of Anchorhead Coffee who uses the finest all natural, fair trade Arabica coffee beans and brewing them for twenty hours without heat for a perfectly smooth cup of coffee.
Seven coffee roasters market & cafe:
Another great cafe is this old market from 1922. It served as a grocery store, but now it's a cafe / store hybrid serving the Greenwood neighborhood. Pop in here for a nice cup of coffee and grab some picnic supplies to take to the park a bit later.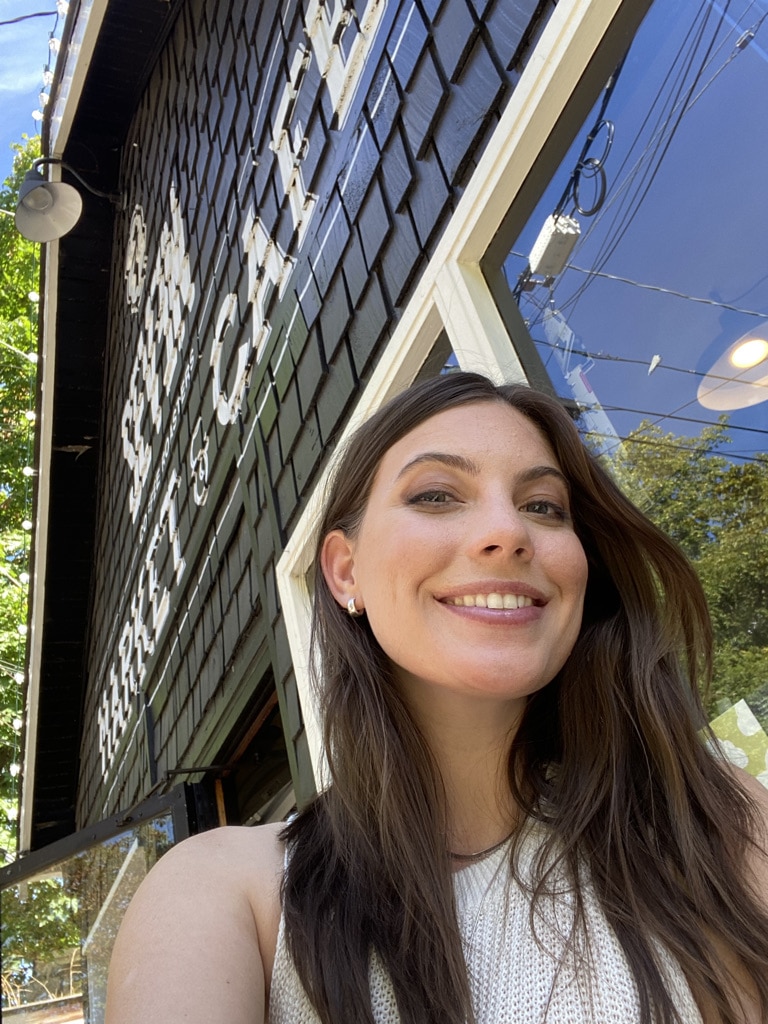 Duke's chowder house:
This is a Seattle icon, and Benji says it should be added to your list. They're a full-service restaurant and bar with 7 locations around the Sound known for 100% sustainable seafood.
Plum bistro:
Whether you're plant based or not, you're going to love the colorful plant-based dishes at Plum Bistro. I can highly recommend the cauliflower – wow it was SO good! Plum Bistro is Seattle's favorite plant-based cafe. It's a Black and woman owned restaurant run by brilliant Chef Makini Howell.
Frankie & Jo's
Right around the corner from Plum Bistro, you'll find Frankie & Jo's a dairy-free creamery that uses a blend of cashew and coconut milks for a perfect ice cream cone. I'm seriously craving one right now!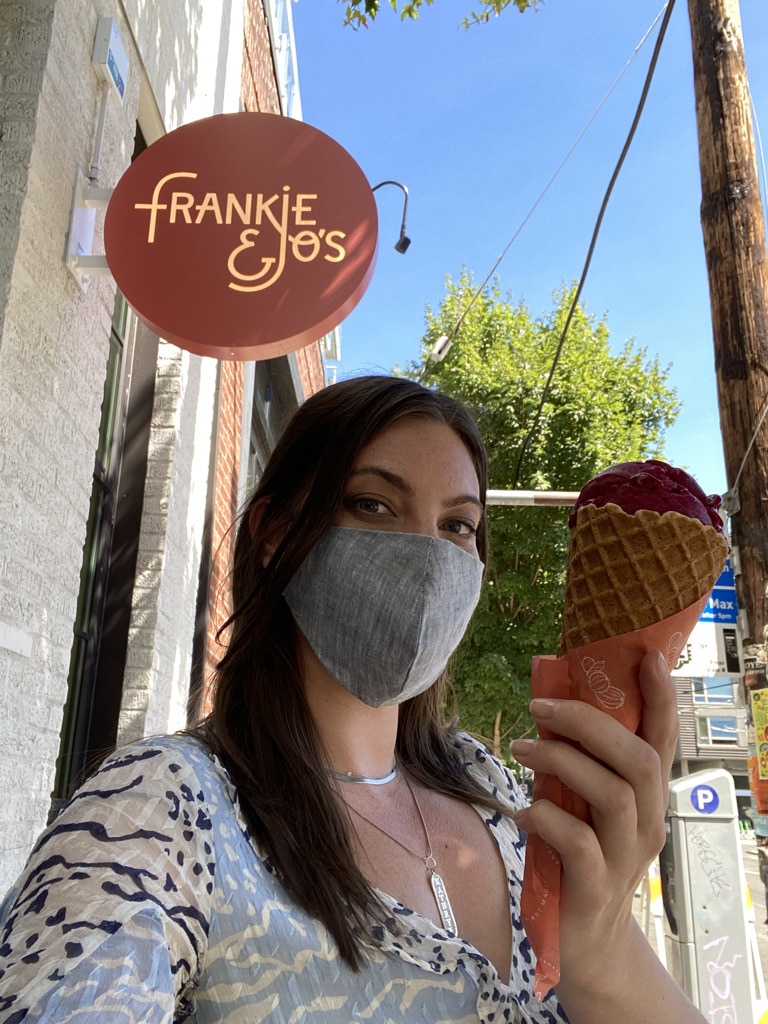 Have you visited Seattle before? Maybe you're a local yourself? I'd love to hear about your favorite spot!