How to Use a Menstrual Cup
May 26, 2020 | Kathryn Kellogg
Last Updated on January 10, 2023
We will give you all the details on how to use a menstrual cup. They are an excellent alternative to regular tampons and pads.
Menstrual cups have become increasingly more common and popular, especially in the zero waste community. While they aren't perfect, they are less expensive than using disposable pads and tampons.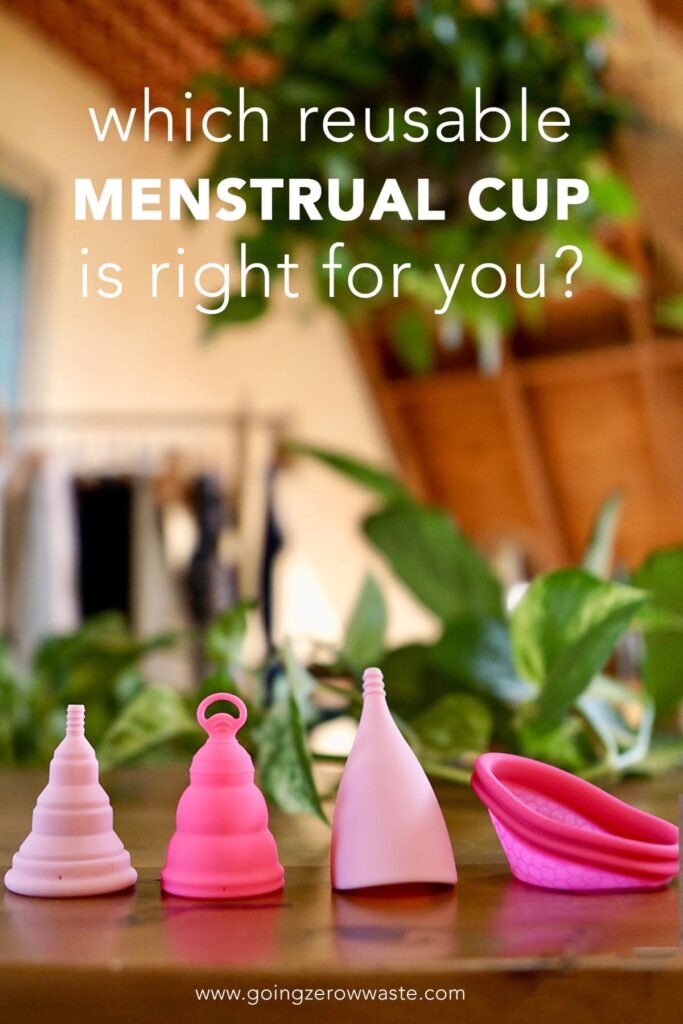 This post was sponsored by Intimina, all thoughts and opinions are my own, for more information please see my disclosure policy.
soft menstrual cup
I first heard about menstrual cups, or period cups, when I was doing outdoor theater one hot and humid summer.
I was living in actor housing made from cinder blocks and bunk beds built by the set department — glamorous.
But, what it lacked in sophistication, it made up for in some of the best memories of my life.
We were steps away from a gorgeous forest filled with lightning bugs, warm nights, lots of laughter, and female friendships that embraced women's health, periods, and hormones.
Growing up, many of those subjects were taboo. It felt so liberating to talk about them in a comfortable setting and without judgment.
Shortly after leaving that gig to pursue another, I picked up my first soft menstrual cup — and it's one of the most life-changing zero waste swaps I made!
more about menstrual cups
Menstrual cups were a cornerstone swap for me. I consider cornerstone swaps to be the ones that just revolutionize everything — the ones where everything just falls into place.
These are the swaps where you couldn't pay me to go back to using disposable products. You know what I'm talking about?
It's the swaps that just make SO much sense. The ones that save you money are simple, effective, and far superior to anything you've ever tried.
Menstrual cups checked all of those boxes for me. They worked a lot better than any tampon I'd ever used and were more comfortable.
Plus, it fostered a better relationship with my body, turning something that I thought was gross (newsflash – it's not!) into a deeper understanding and acceptance of who I am.
If you've been following my blog for a while, then you know I LOVE my Thinx period panties, which work beautifully in conjunction with Intimina's range of menstrual cups.
Many of my friends use both cups and reusable period panties together.
They even make heavy flow menstrual cups! If you are a heavy flow girl, consider pairing an Intimina cup with a pair of reusable period panties might work perfectly!
But, before I go any further, I want to break down some of the F.A.Q.s.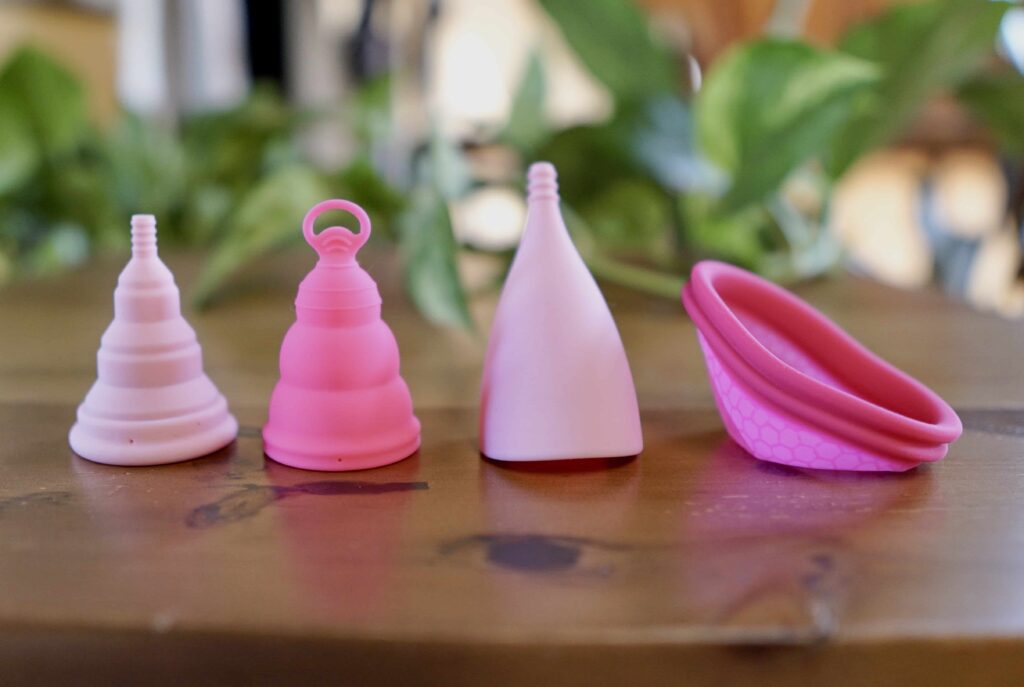 what are menstrual cups?
The first period cup was invented in 1867 — which came a decade before pads and more than half a century before tampons!
However, I hadn't heard about them until 2013, so don't worry if you haven't either.
Soft menstrual cups, like Intimina's, are made from 100% medical-grade silicone and are inserted into the vagina similar to a tampon.
But, instead of absorbing blood like a tampon, they catch it!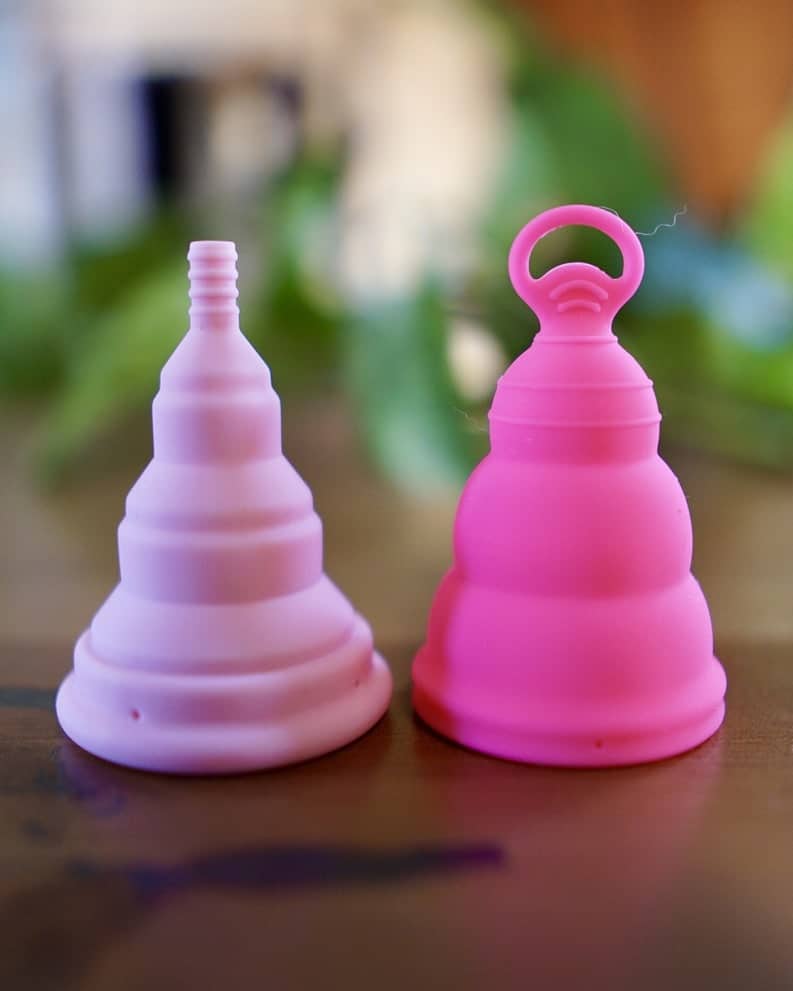 how to use a menstrual cup
There are several different folding methods, but one of the things I really like about Intimina's Lily Cup is that it folds so small that it's the same size as a tampon.
You insert the folded cup into your vagina, then twist it slightly to allow it to unfold naturally.
At the base of the cup, there's a stem that you can tug on slightly to make sure that your cup is placed well.
I've found it's easiest to do this while squatting over the toilet rather than just sitting down.
The first time I used a period cup, especially not having been a tampon wearer in the past, I had a lot of difficulties getting it into place.
Using a personal lubricant made it so much easier! So, if it's your first time using menstrual cups, I highly recommend it. It will be so much easier for you to insert it and understand what it feels like for the cup to be in the right place.
If your cup is placed well, you won't be able to feel it when moving around. You also want to make sure the full cup is unfurled to avoid any leaking!
Cups stay in place by using suction, which is completely painless.
removing a menstrual cup
Now that you've learned how to use a menstraul cup, it makes sense that you need to know how to remove it too! When it's time to remove your menstrual cup, I like to kegel my cup down a bit and pinch the base. When you pinch the base of your cup, you're able to break the suction and slide the cup out easily.
are menstrual cups messy? what happens when your cup is full?
I either take my cup out while on the toilet or in the shower. If I'm on the toilet, I scoot back and squat slightly. I kegel the cup down and then pinch the base to release the suction.
Then, I can quickly flip the cup out and dump the blood into the toilet bowl.
If I'm at home, I use my bidet to rinse my body and use my sink to rinse my cup before reinserting it.
If I'm somewhere like a public restroom without access to a private sink, I would wipe the cup with toilet paper and then re-insert. I would rinse the next time it was convenient.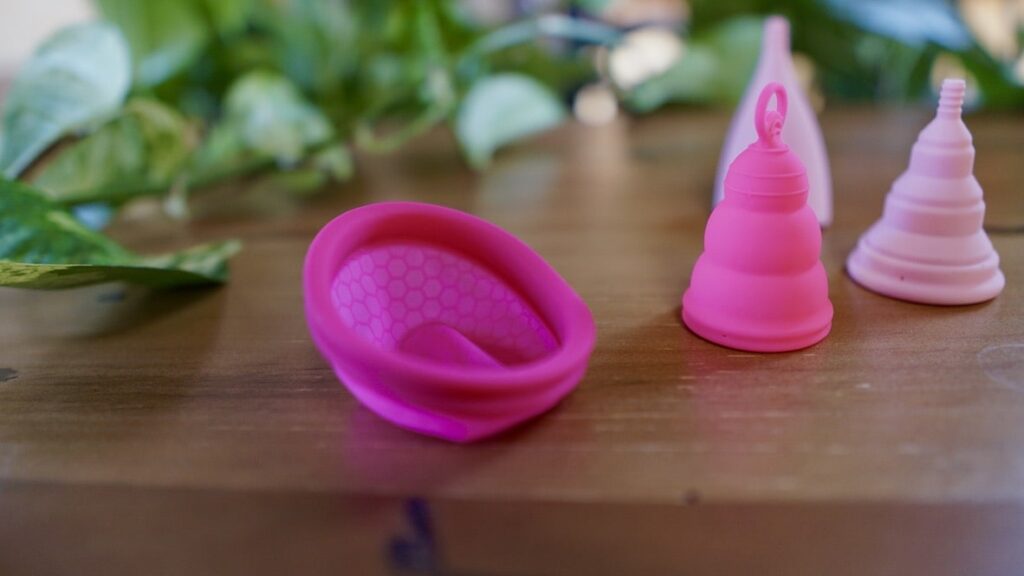 will my menstrual cup leak?
Everybody is different. Some people experience a little bit of leaking, like with a tampon, and others won't.
But, if the soft menstrual cup is placed correctly, you shouldn't have any significant leaks. If you're experiencing a lot of leaking, you may have the wrong shape, style, or size of cup for your body.
I wore my first cup for a little over a year and never had an issue with leaking.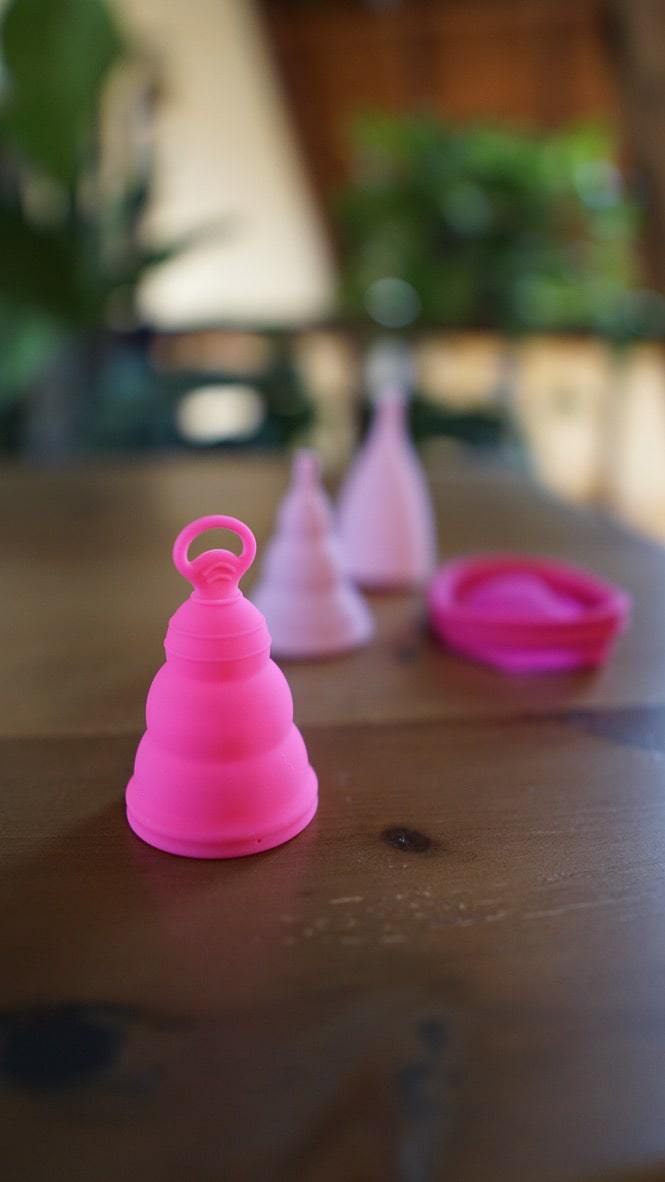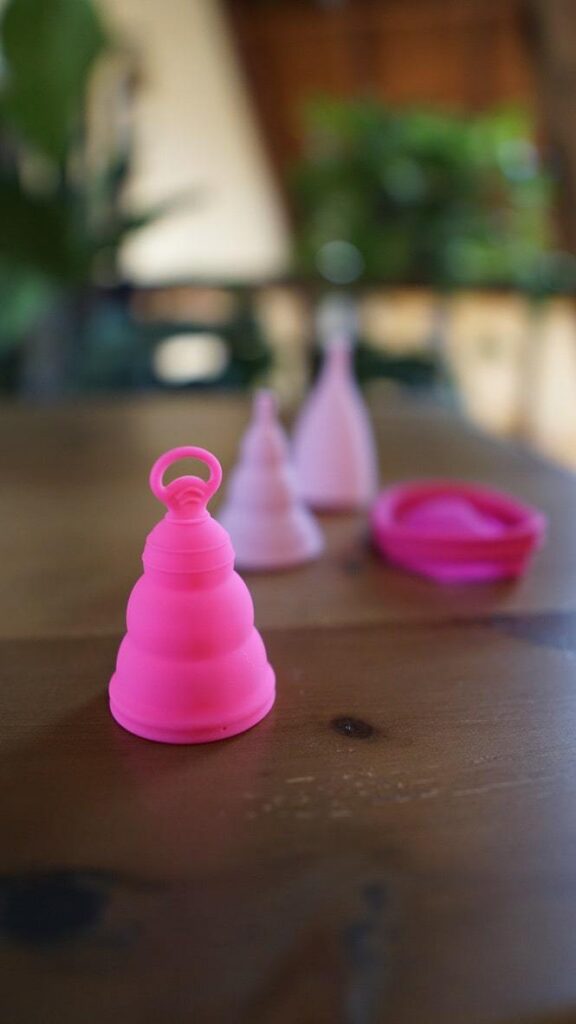 how often should a menstrual cup be replaced?
If we're talking per menstrual cycle, then you should be removing your cup every twelve hours and giving it a rinse before re-inserting.
But, of course, you can change it more frequently if you need to.
If we're talking overall lifespan, high-quality cups like Intimina's are made of 100% medical-grade silicone and will last, on average, 10 years — as long as you're caring for them properly.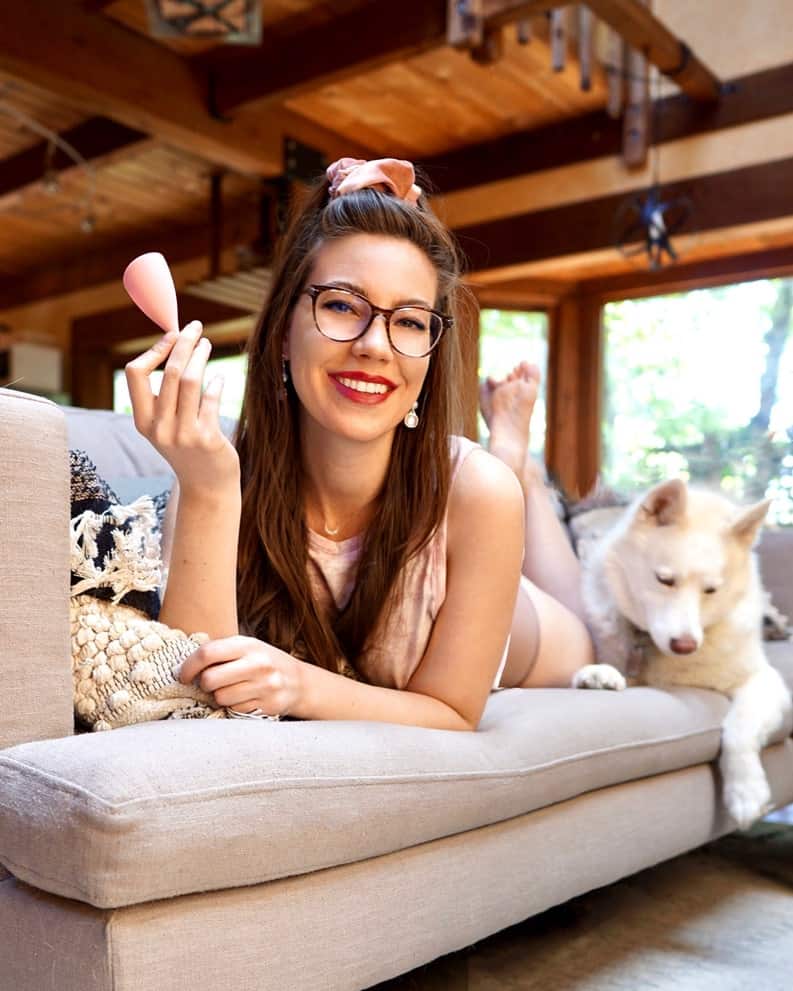 How should I clean my menstrual cup?
Once your period is over, it's time to sterilize your cup and give it a good scrub-a-dub-dub. Don't worry; you don't need anything fancy. The easiest way to do this is with boiling water!
Rinse your cup and make sure it's clean.
Fill a small saucepan with 3 cups of water and bring it to a boil on your stove.
Place your soft menstrual cup in the pot and try to avoid having it touch the bottom or sides of the pot. One way to do this is to put your cup inside a whisk to hold it away from the sides.
Boil your cup for 5 – 8 minutes. Turn off the heat, remove your cup, and let it air dry.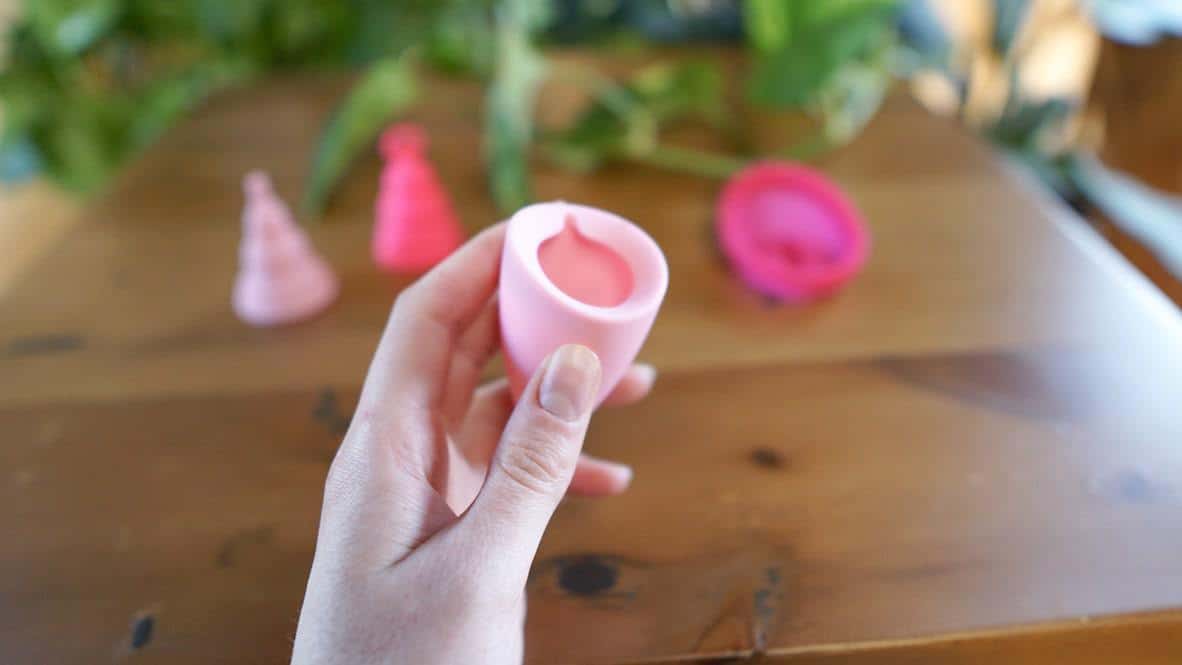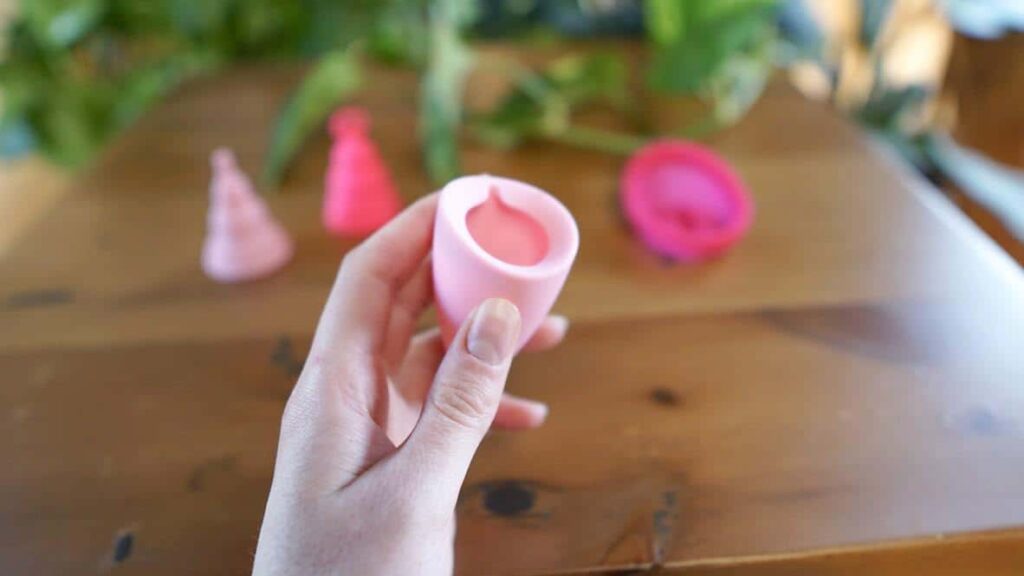 which intimina cup is right for me!?!?
It can be really difficult to know which cup is going to be perfect for you, so I've tried to make that choice easier by breaking down the different aspects of each cup.
ziggy:
The Ziggy Cup is a bit different than standard menstrual cups because it's flat in design. Before I committed to buying a reusable menstrual cup, I tried a disposable menstrual cup that's shaped very similarly.
I found this style to be extremely comfortable and wished they made a reusable version of it, and I am so glad that Intimina offers this style!
But, the best thing about this style is that it can be worn during sex. Yes. Mess-free period sex that gives you the freedom to feel yourself without having to run to the restroom to remove something before getting it on.
lily one:
The Lily One Cup is a starter cup, perfect if you're trying a cup for the first time! This cup is made with Intimina's signature soft and flexible 100% medical-grade silicone.
It's different from their other options in that it's relatively petite. It's one of the most petite options on the market and is designed specifically for teenagers or first-time period cup wearers.
It collapses into a small traveling case, and it has a loop on the end which is designed for easy removal.
lily:
The Lily Cup can be rolled as thin as a tampon, and it's perfect for people who have a higher cervix or are looking for heavy flow menstrual cups.
It's incredibly smooth and flexible, but what really sets it apart is its angled shape that complements your anatomy.
They also offer this cup in a compact form that collapses into a small carrying case, and both come in two different sizes — either A or B.
Opt for A, if you haven't given birth or you gave birth by cesarean, and you have a medium flow.
Go for B, if you've given birth, have a weaker pelvic floor, or have a heavy flow.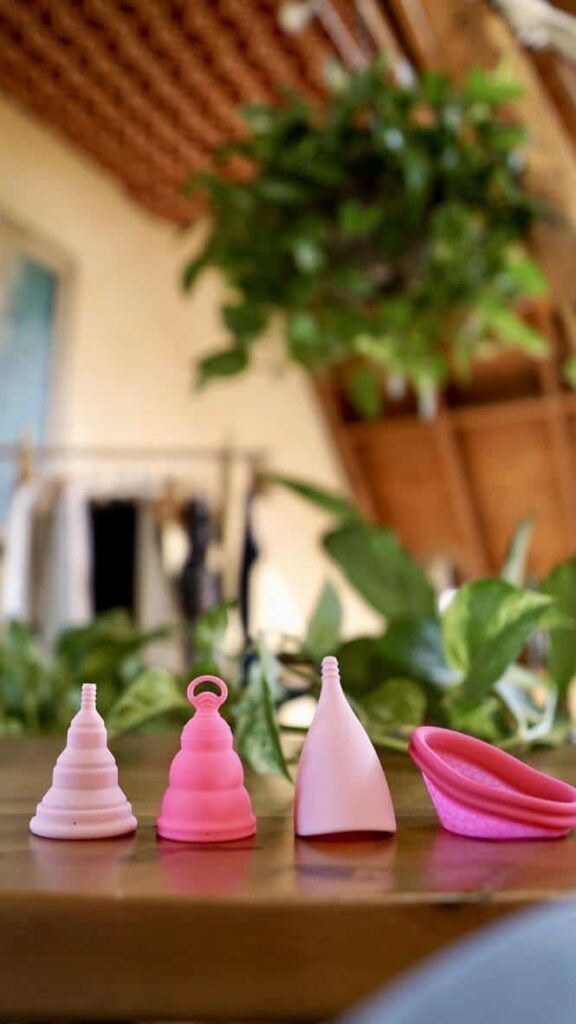 can I use a cup if I don't like tampons?
I really disliked using tampons. Something about them didn't sit well with my body chemistry, and I found them exceedingly uncomfortable.
I didn't have any of those discomforts with using a cup. My question for you would be, why do you dislike wearing tampons?
If it's because you're really uncomfortable with the idea of touching yourself and inserting something? Then a cup might not be right for you.
If it's because you find them to be really uncomfortable, unreliable, and prone to leakage (like I did), then a cup might work well for you!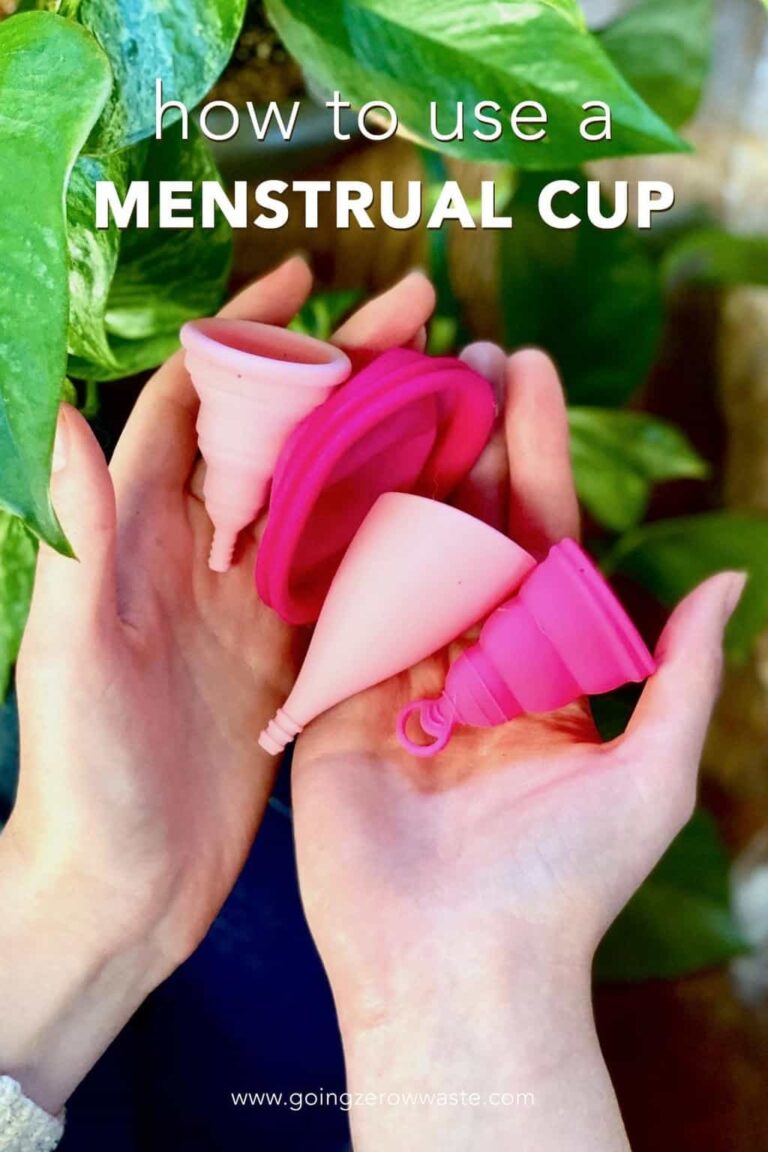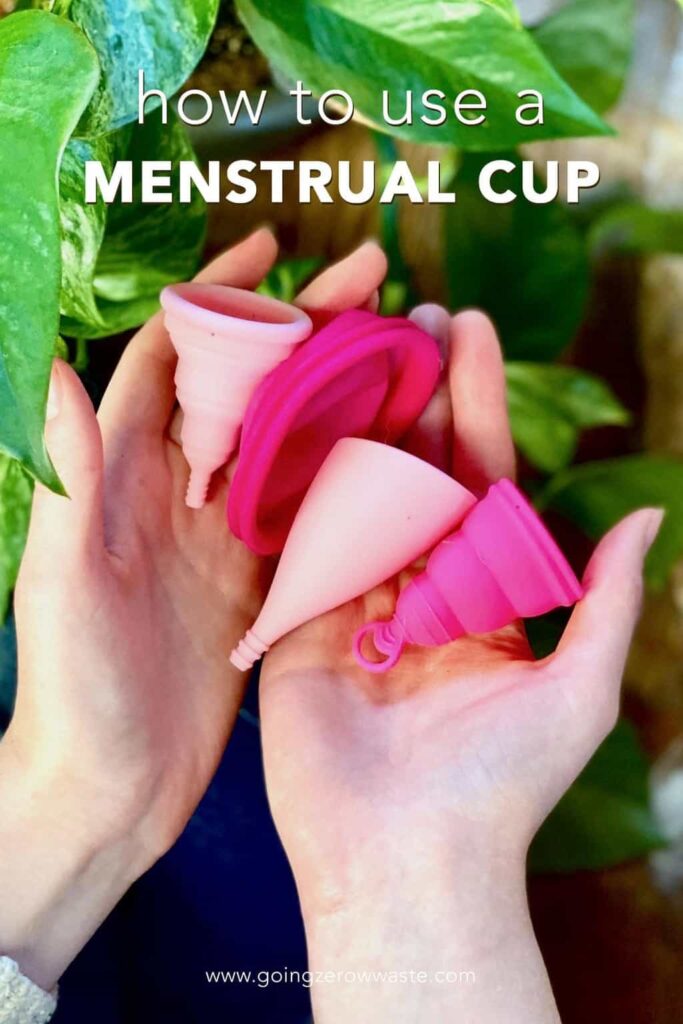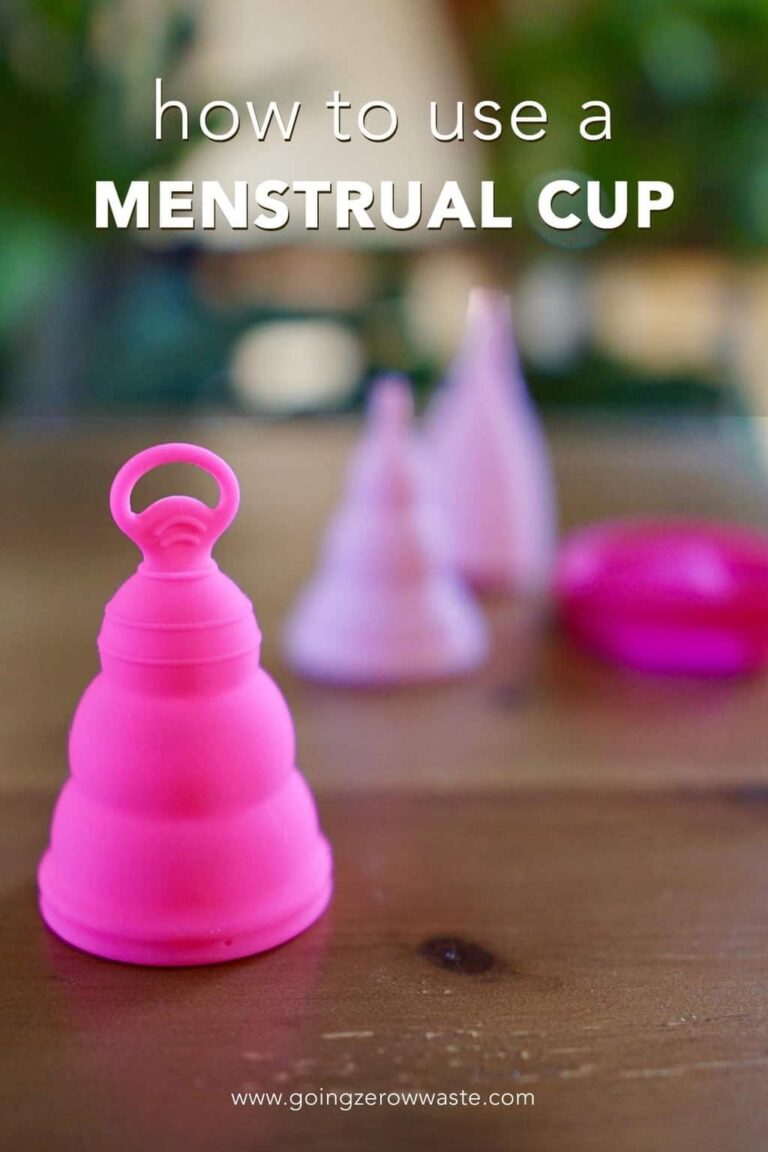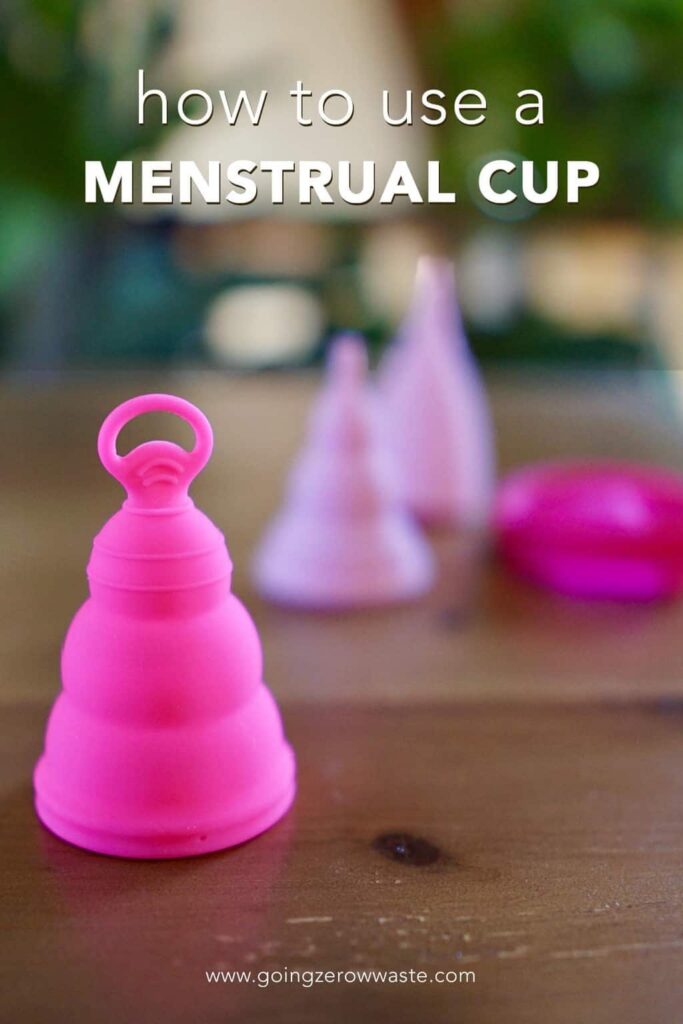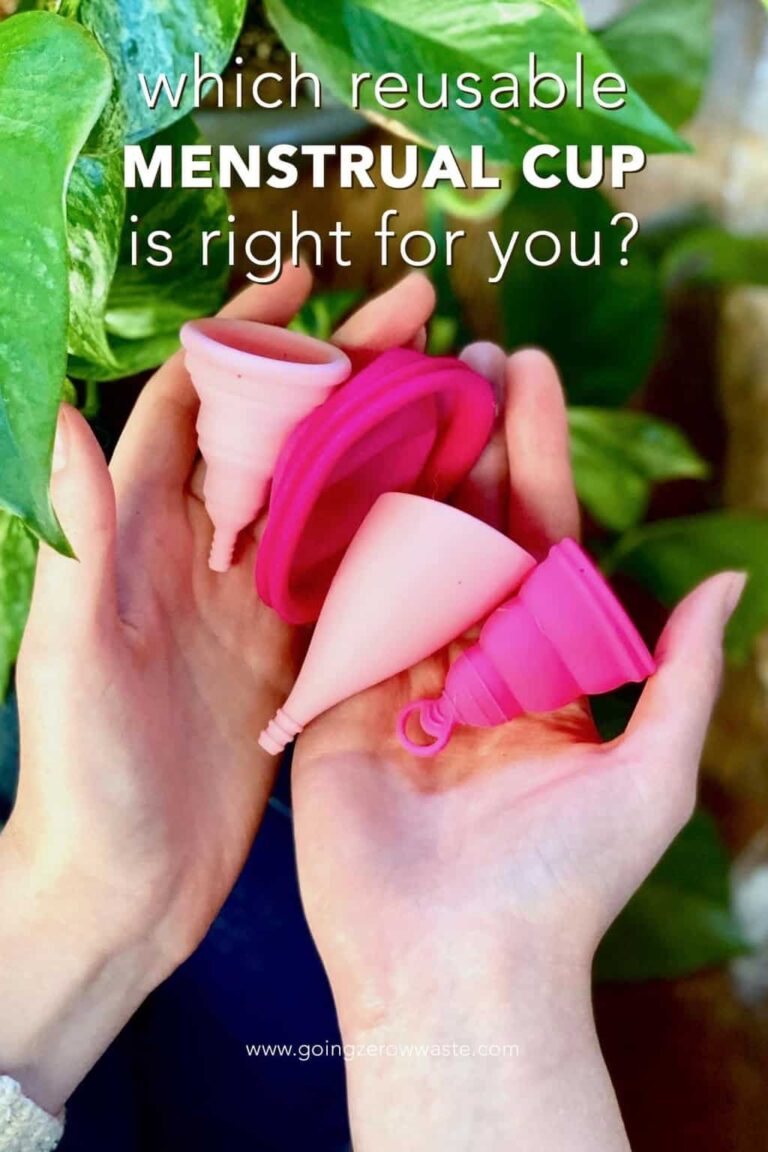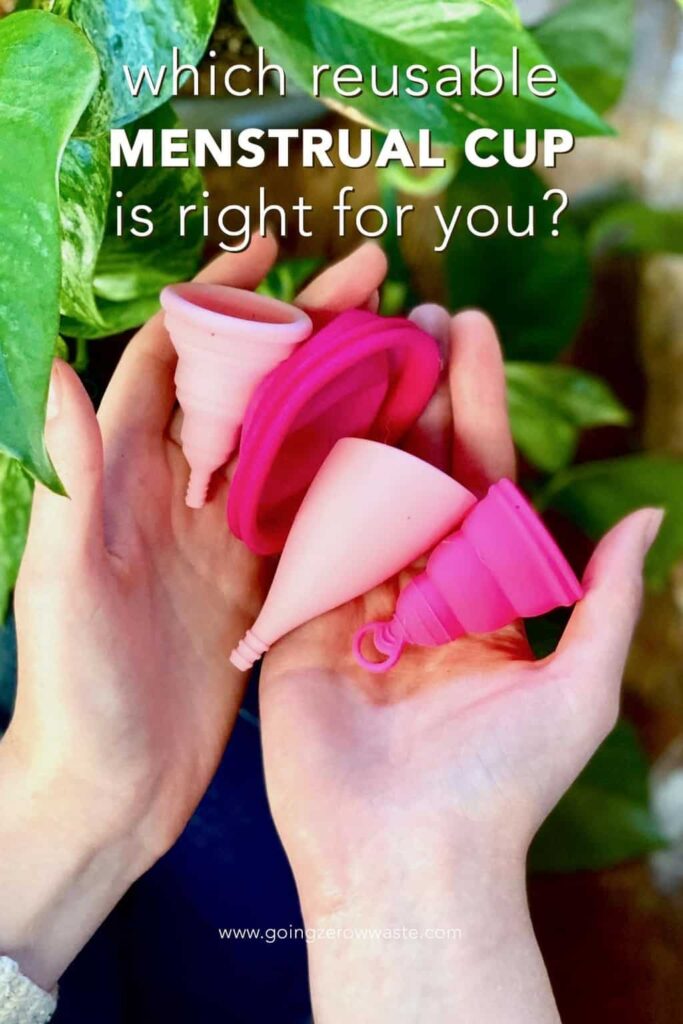 benefits of menstrual cups:
better for your body: Tampons absorb 35% of your natural moisture, which can cause a pH imbalance. Tampons also contain plastic and can have other toxic chemicals in them like aluminum, alcohol, fragrance additives, and hydrocarbons.
Worst of all, tampon bleaching processes leave behind dioxin, exposure of which is associated with endometriosis.
better for the environment: One Intimina cup can last 10 years. That means you're diverting at least 2,880 tampons and disposable pads from the landfill. Just think of all the resources you're saving!
better for your wallet: A one time $20-$30 purchase that lasts 10 years. Over the $5-$10 spent on every period. That's over $1,000 savings.
Another thing I love: never having to run to the store at midnight because my period unexpectedly started.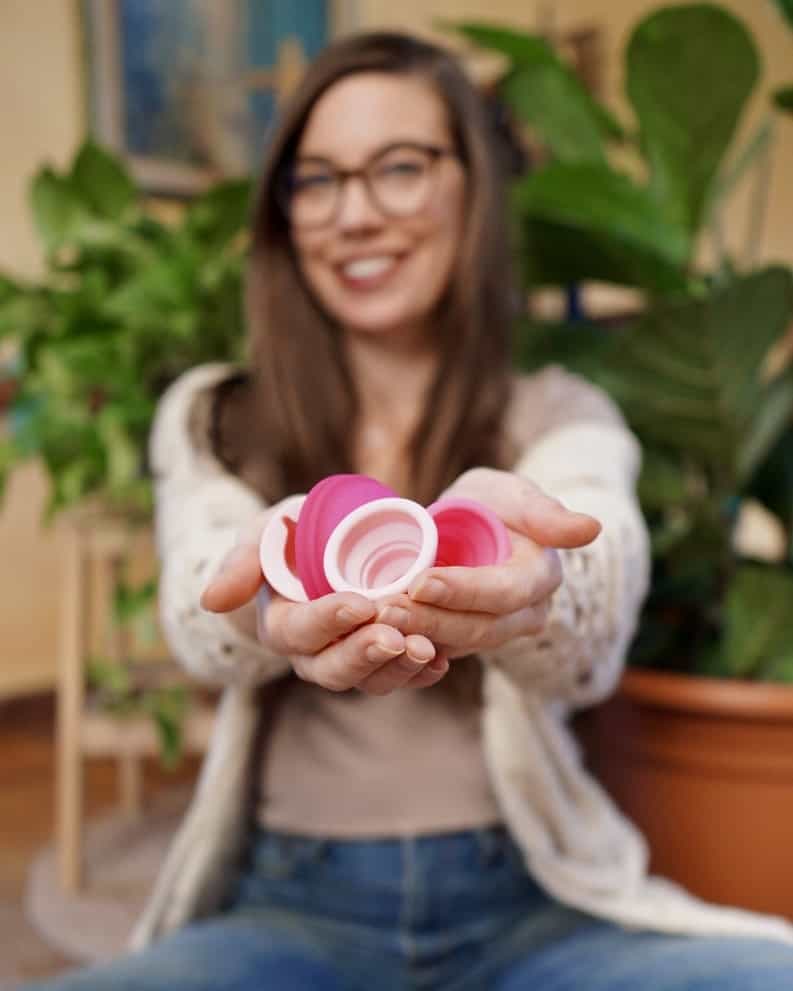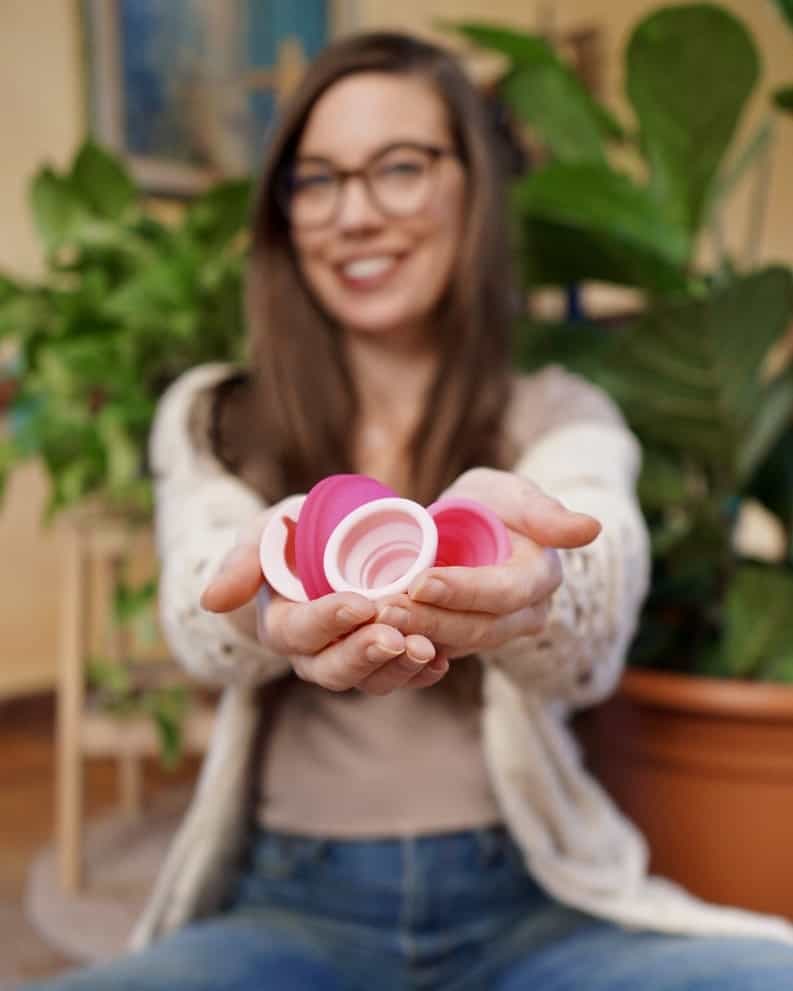 what are the cons of using a menstrual cup?
Well, it can't control my chocolate cravings…. thankfully, I can buy lots of chocolate from the bulk bins or make my favorite black bean brownies with plenty of iron and magnesium to support my body's needs during my period.
I would like to give a huge shout out and thank you to Intimina for sponsoring this post! They're currently running a 20% off sale if you'd like to snag a cup of your own.
With every cup purchase until June 14th, Intimina will be donating $5 to period poverty relief in collab with non-profit organization PERIOD, in honor of Menstrual Hygiene Day.
I would love to hear what you think about the menstrual cup? Do you have any tips?