How to Recycle Ink Cartridges
March 1, 2023 | Kathryn Kellogg
Last Updated on March 1, 2023
I used to work in a print shop which is a pretty wasteful industry.
The shop I worked in did a great job of promoting eco-friendly materials and sustainable alternatives, but I was shocked by the number of negative emails I'd receive telling me, "You can't be zero waste you work in a print shop!"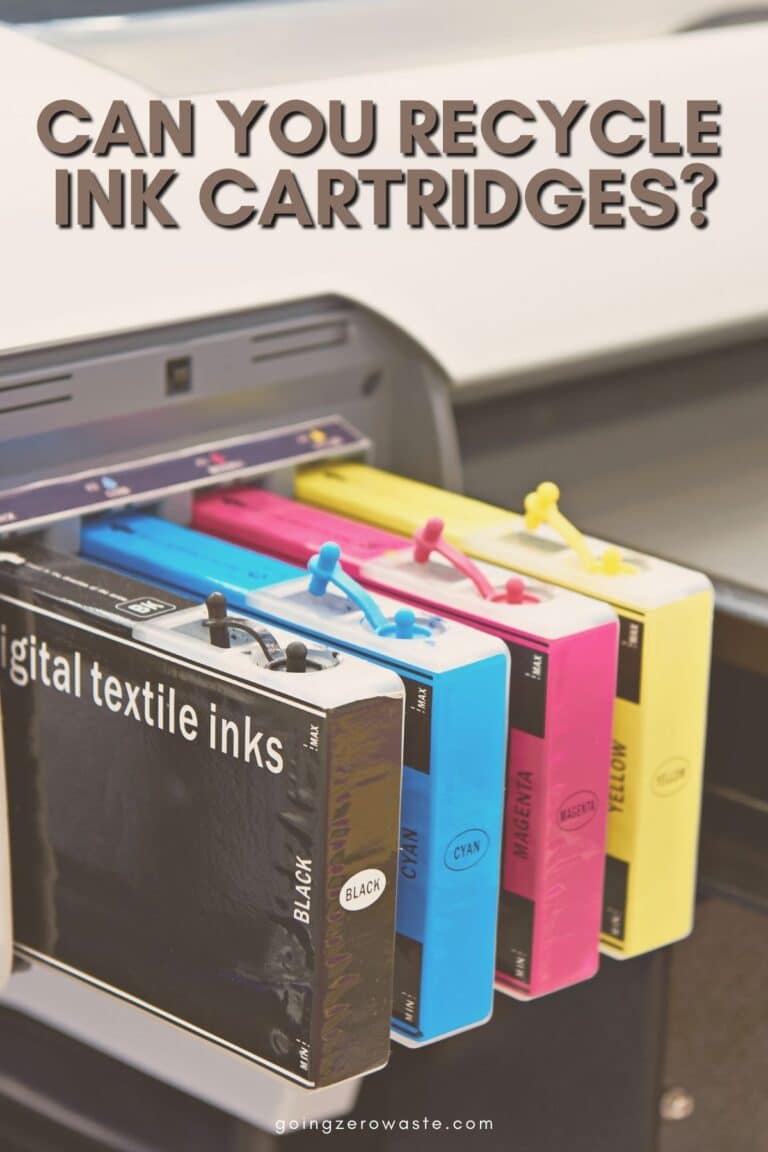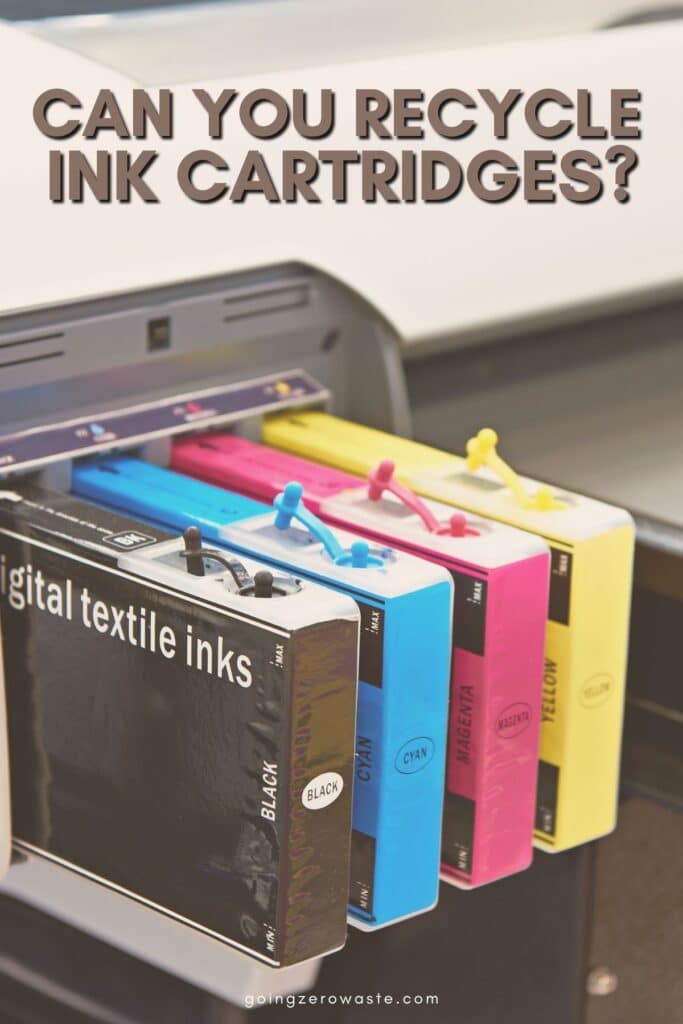 Truth is, we all need to print things from time to time. Whether that be important tax documents or essays for school, it's hard to avoid completely.
But I feel like paper waste is what people focus on most. What about ink cartridge waste?
Did you know over 500 million printer cartridges are sold each year in the US alone? As many as 375 million end up in landfills.
Let's get those numbers down. Here's how to recycle ink cartridges.
can I put ink cartridges in the recycle bin?
Because ink cartridges are small and contain multiple materials, they cannot be recycled in the recycling bin. They will likely get lost in the sorting process or end up in a landfill anyway.
Instead, you can recycle your ink cartridges by dropping them off at a local office supply store or finding a take-back program. You may even be able to refill your ink cartridges. We'll discuss these options more in-depth later.
can I recycle printer cartridges at walmart?
Yes, you can recycle printer cartridges at Walmart. Walmart accepts ink cartridges and tiner for recycling at all of their stores.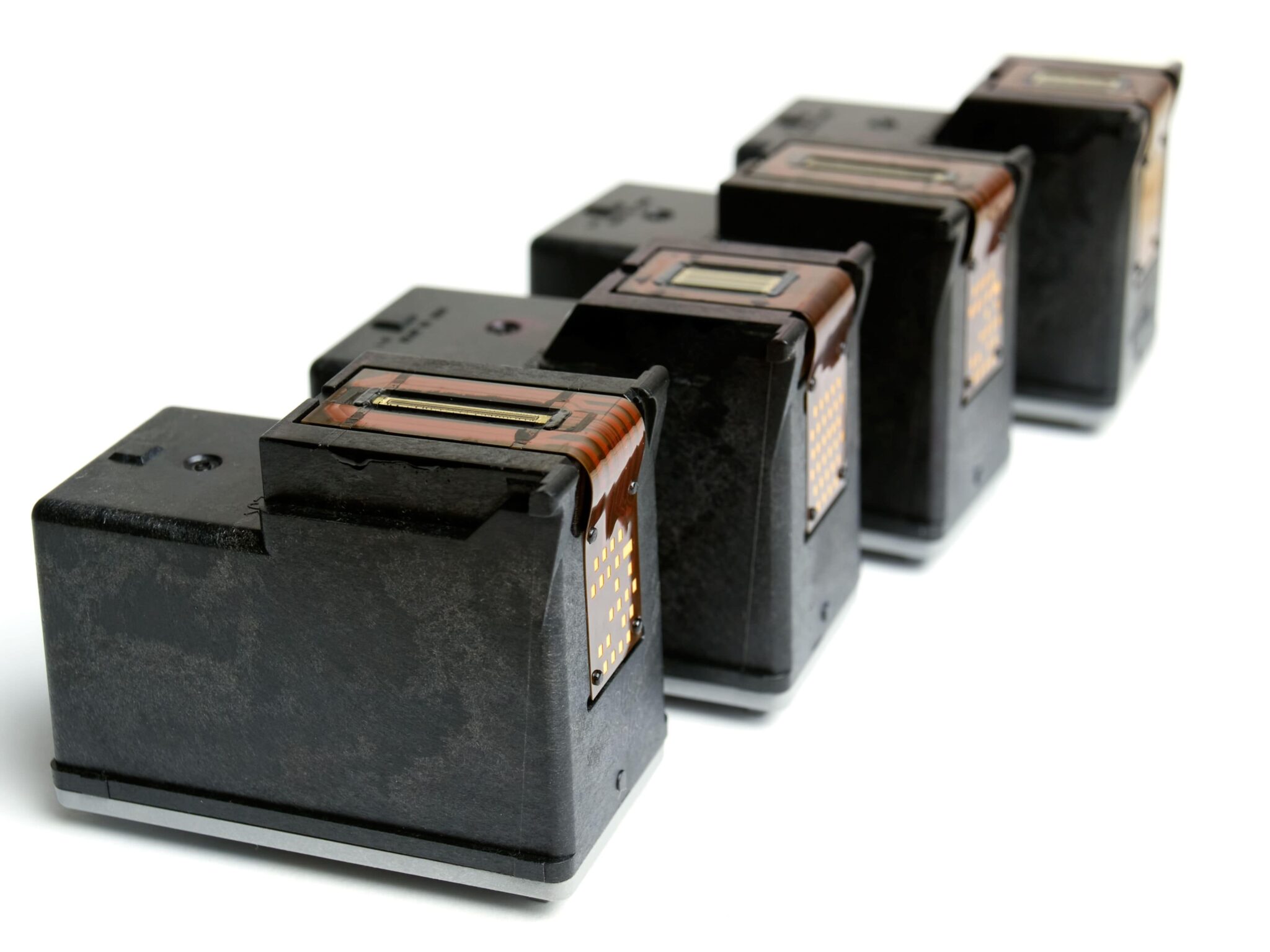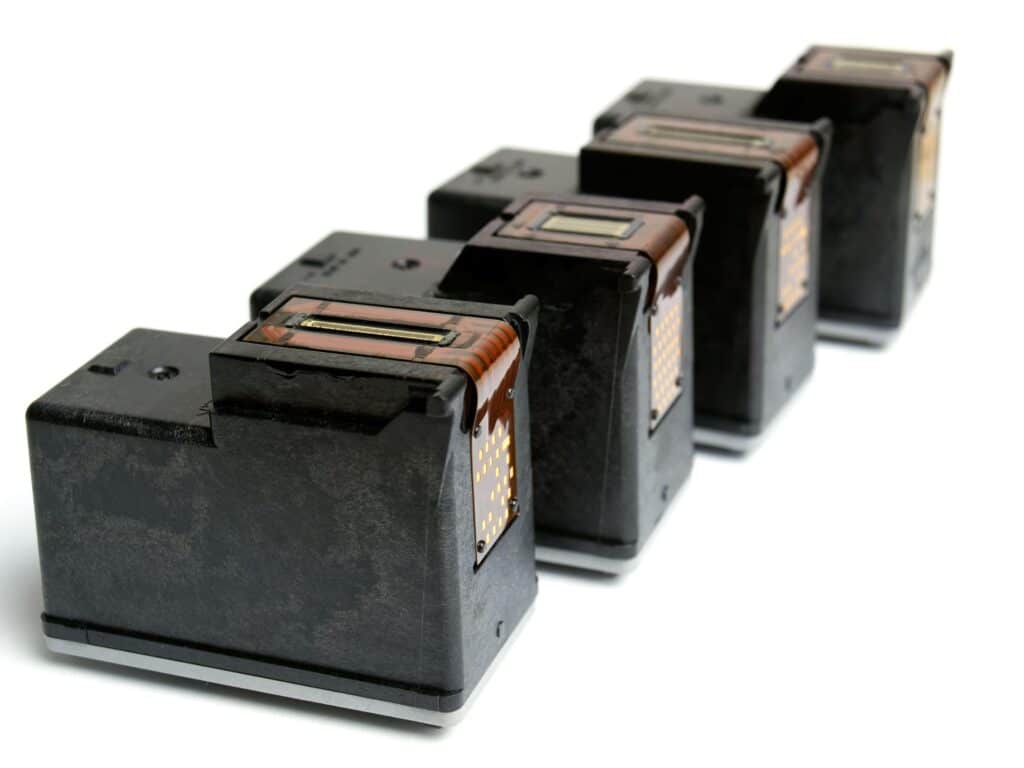 how do I dispose of ink cartridges in nyc?
If you live in NYC, you can dispose of ink cartridges by taking them back to the manufacturers and retailers that sell ink and toner. Most businesses that sell ink and toner are encouraged to take back used cartridges at no extra charge.
Many major companies in NYC accepting ink cartridges include:
Brother
Canon
Dell
Epson
Hewlett-Packard
Konica Minolta
Lexmark
Panasonic
Staples
Xerox
You can bring any of your empty ink or toner cartridges to these stores in NYC. They should, unless stated otherwise, accept and recycle them for you.
can I recycle ink cartridges at target?
Yes, you can recycle ink cartridges at Target. There are several bins usually located at the Target entrance for recycling various items. Simply drop off your ink cartridges in the bin that says "MP3, cellphone, & ink."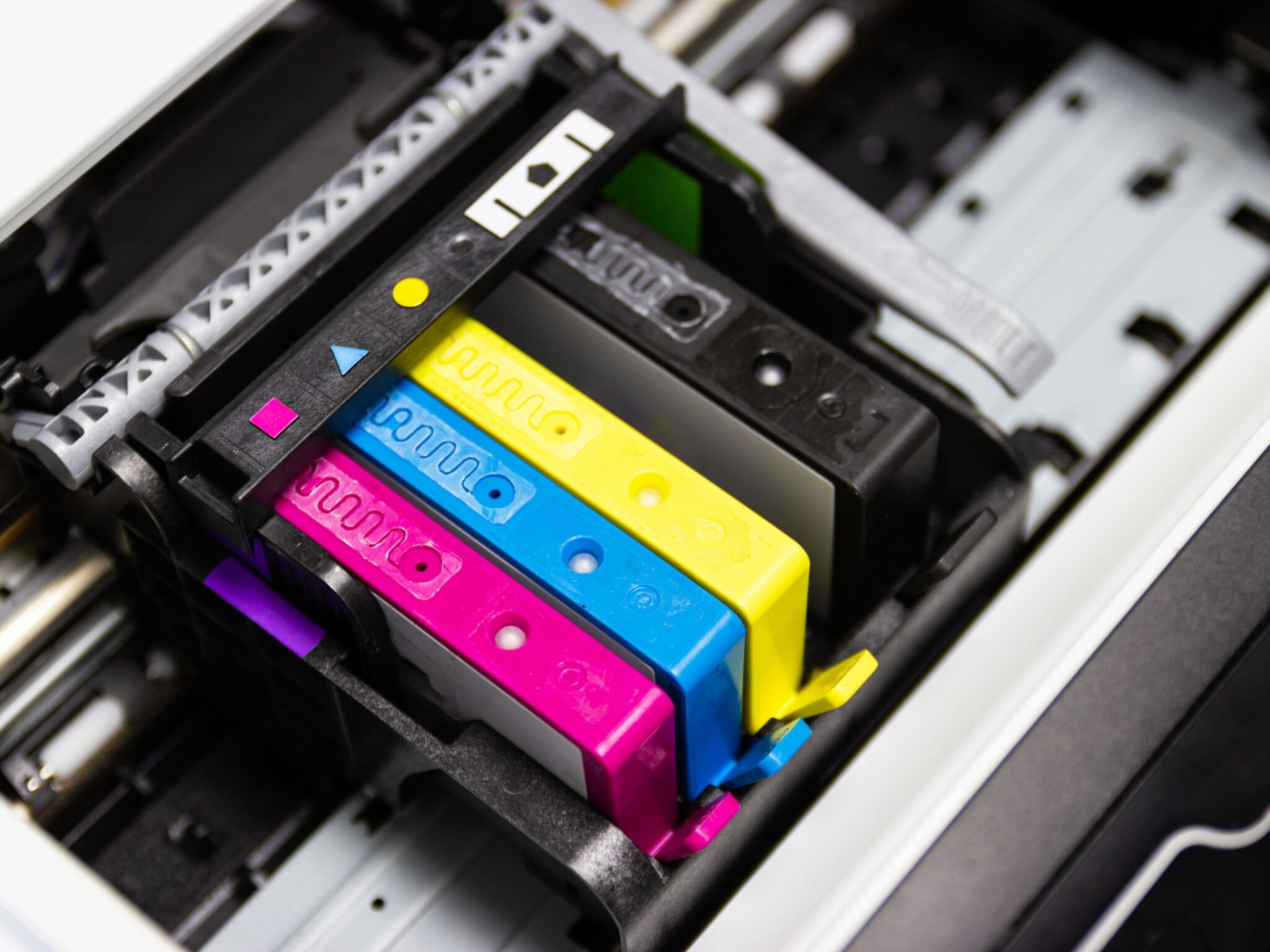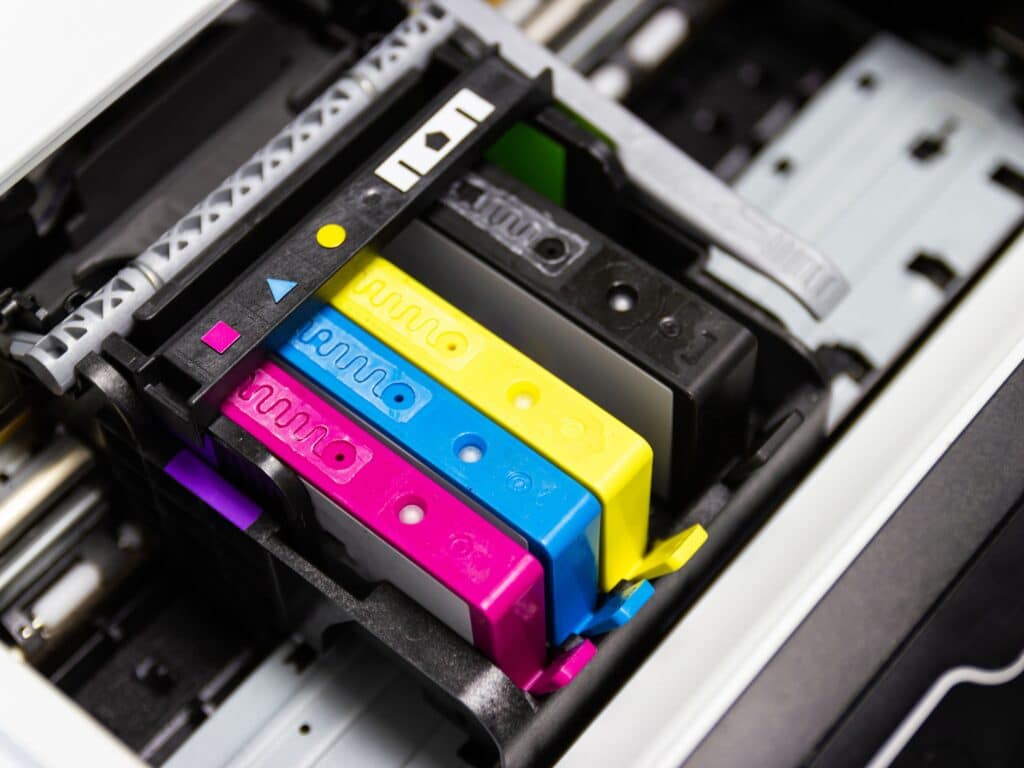 how to recycle ink cartridges
Okay so what are all the ways we can efficiently recycle our ink cartridges? I've rounded up all the options.
drop off locations at office supply stores
The most straight forward way to recycle your ink cartridges is to bring them to your local office supply store. Places like Staples, Best Buy and OfficeMax/Office Depot all provide cartridge recycling programs where you can earn rewards.
For example, at Staples, recyclers earn $5 in rewards when recycling ink cartridges, limited to one trip per month.
OfficeMax and Office Depot programs allow you to qualify for $2 for each recycled ink cartridge when making a qualifying $10 purchase in the same month. This can be done in store, or via mail-in!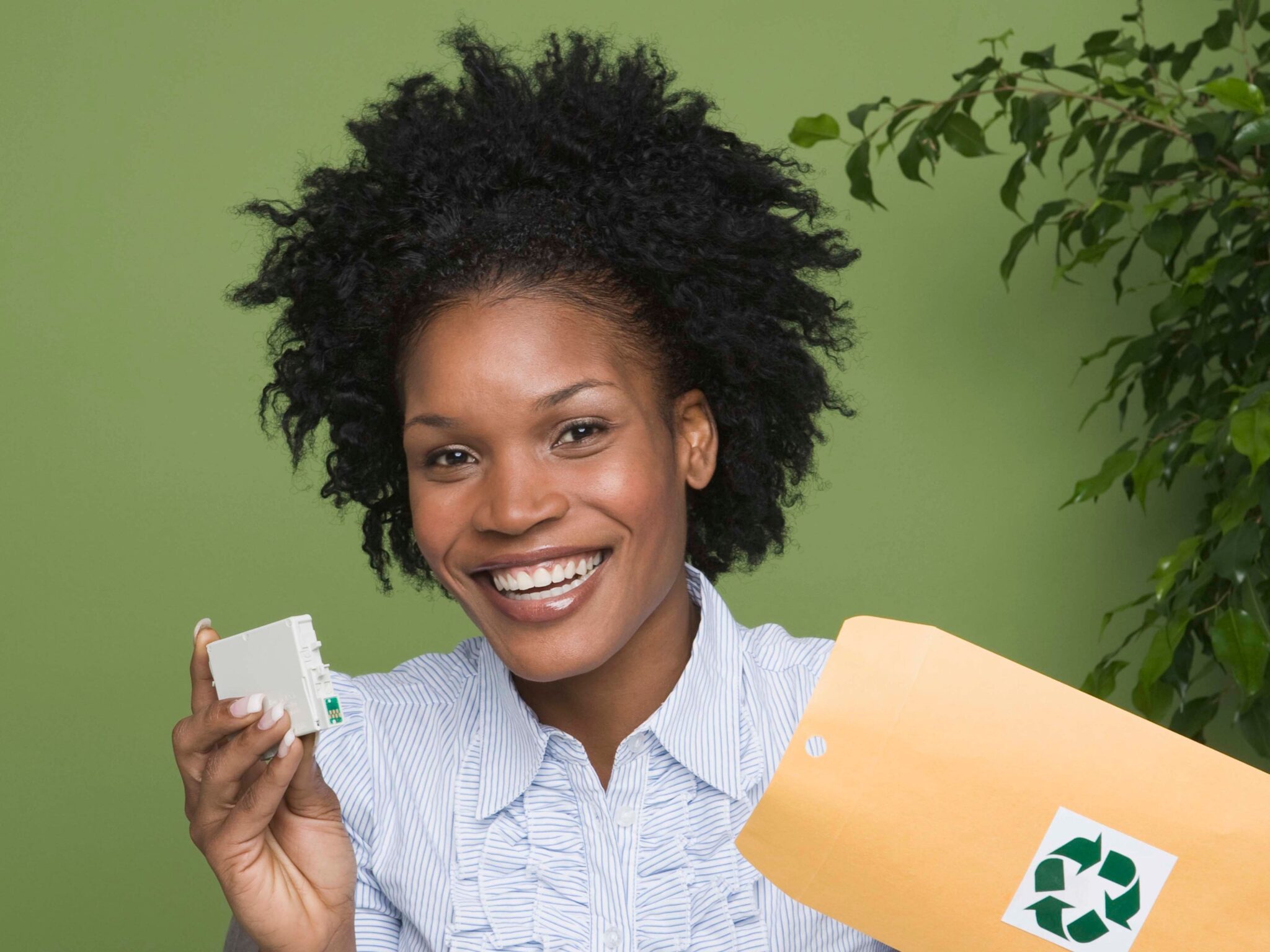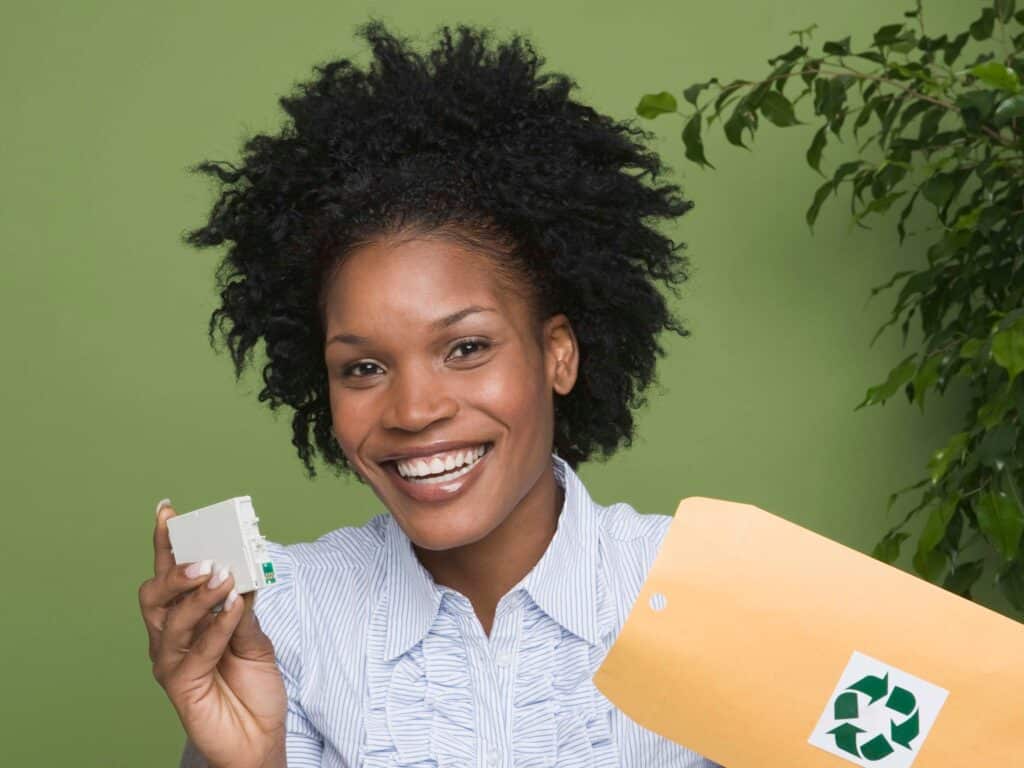 mail-back programs with manufacturers
Ink and toner manufacturers sometimes will have recycling programs for their products. Here are a few worth noting.
For more specified and localized ink recycling options, use the Earth911 recycling locator. You'll be able to check your area for mail-in programs and big office supply stores near you that accept ink cartridges.
Just be advised that if the cartridge is not made by the printer manufacturer or a third-party company that explicitly states their products are recyclable, it may not be recyclable.
To reduce the chance of this, avoid products described only as "compatible" to ensure they can be recycled after use. You always want to buy cartridges made exactly for your printer.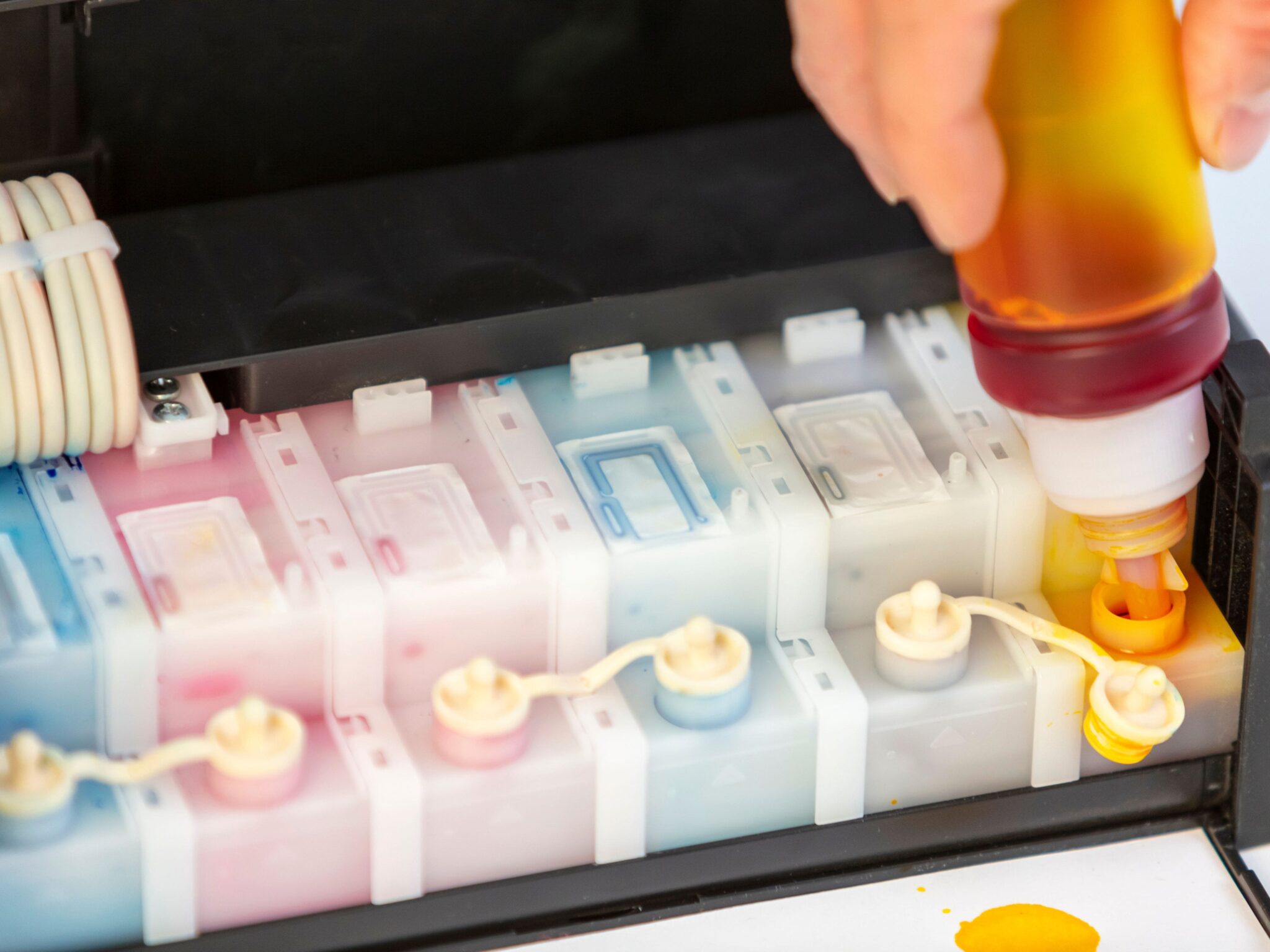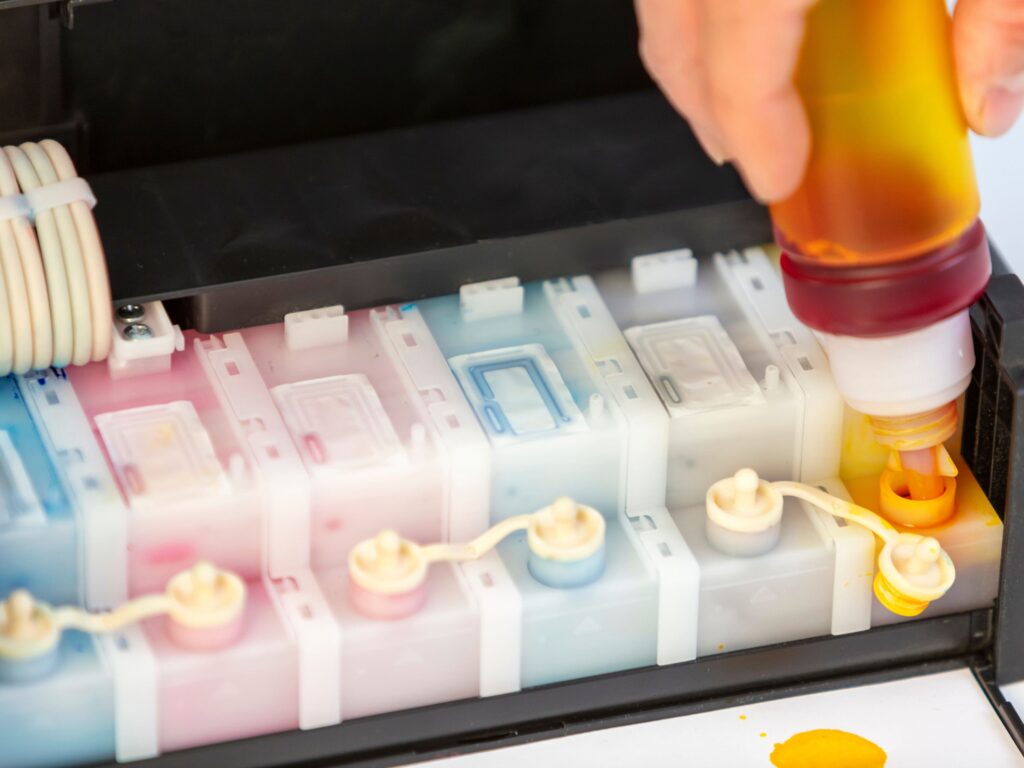 how to refill ink cartridges
Yet another sustainable option is to try and get your ink cartridges refilled. Just note not every kind of ink can be refilled – it depends on the brand.
Here's how to refill your ink cartridges:
Get a printer cartridge refill kit at an online retailer or office supply store.
Wear rubber gloves to protect your hands. Remove the cartridge from your printer and locate the two refill holes or toner refill port. These may be under the label. Inject the ink using a refill syringe included in the kit.
Make sure to follow any directions included with the kit to determine how to fill the cartridge you use. Then, reseal the ink cartridge and clean the ink refill syringe after each use.
Most refill kits come with plastic or glass bottles, so it's not a completely circular experience. You may be able to recycle these at your local office supply store. If not, check and see what your local recycling laws allow. 
RELATED: The 7 Types of Plastic You Need to Know
So, are you going to try refilling or recycling your ink cartridges? Let me know in the comments!