10 Best Paying Environmentalist Jobs
June 10, 2022 | Ariana
Last Updated on June 10, 2022
As we push towards a more sustainable future, environmentalist jobs continue to see an increase in demand. For example, according to the U.S. Department of Energy's Office of Energy Efficiency and Renewable Energy, clean energy jobs represent one of the fastest growing sectors of the economy.
Curious what the best paying environmentalist jobs are? Job hunting can be daunting, but I've compiled a list of sustainable jobs that typically pay above $60,000 annually to make your life easier.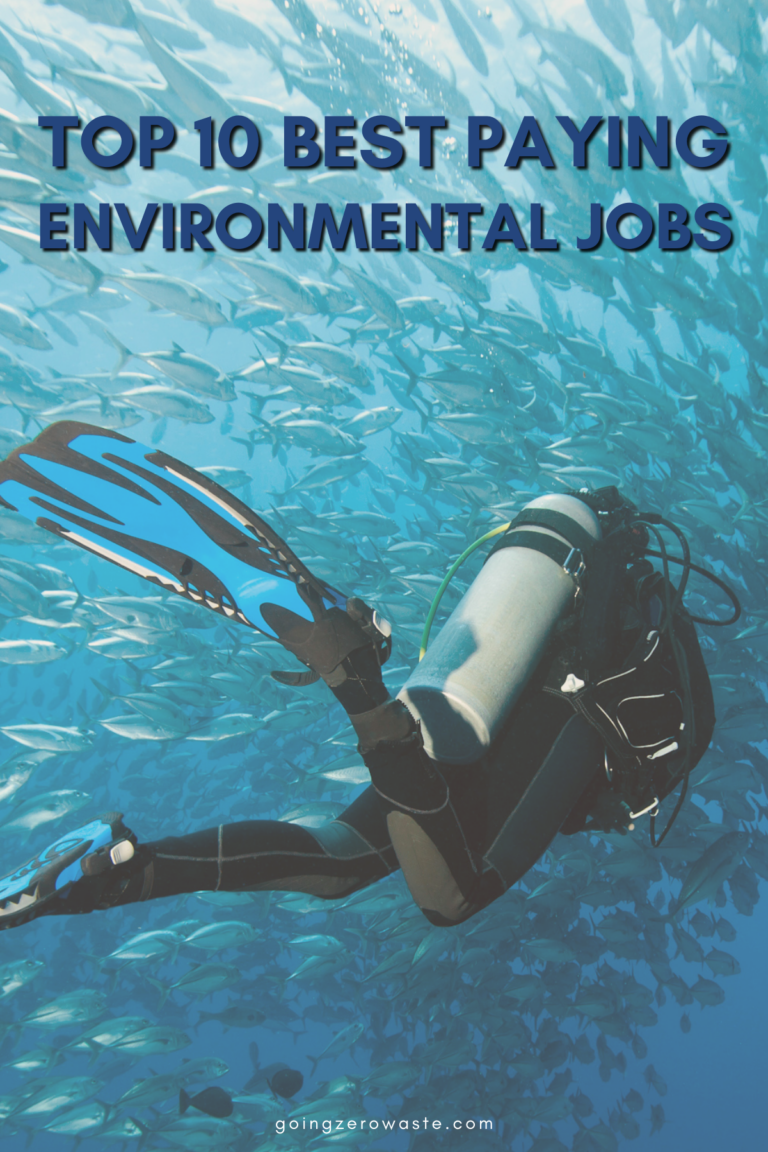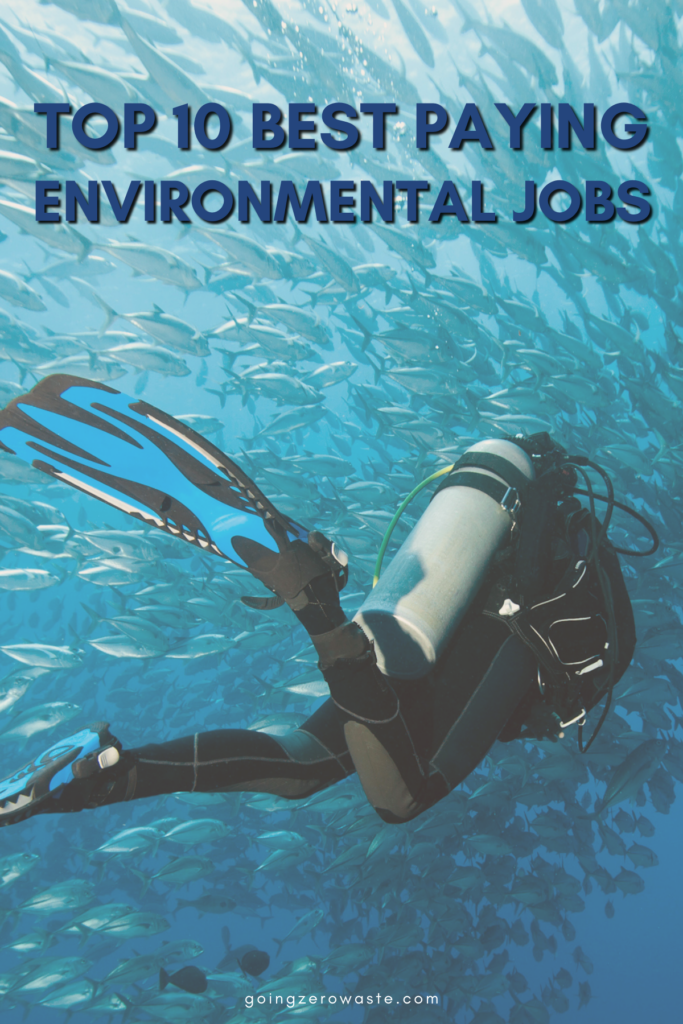 The Biden administration also plans to create 10 million clean energy jobs. In fact, Biden just announced new executive actions to spur domestic solar, clean energy development.
But clean energy isn't the only growing green job out there. Here's everything you need to know about sustainable jobs that put some serious dollar bills in your paycheck. Some fields even earn 6 figure salaries!
what jobs are there in the environmental field?
There are so many jobs in the environmental field that you might not be aware of. According to Unity College, Indeed and Zip Recruiter these are some of the highest paying jobs for environmentalists listed below.
Environmental lawyer
Solar energy consultant
Environmental engineer
Hydrologist
Environmental manager
Geologist
Environmental scientist
Urban planner
Marine biologist
Zoologist
These jobs salaries vary and are competitive, but they typically range between 100,000-60,000. Some go even higher, but these are merely estimates. And, this is in no way all the environmental jobs out there.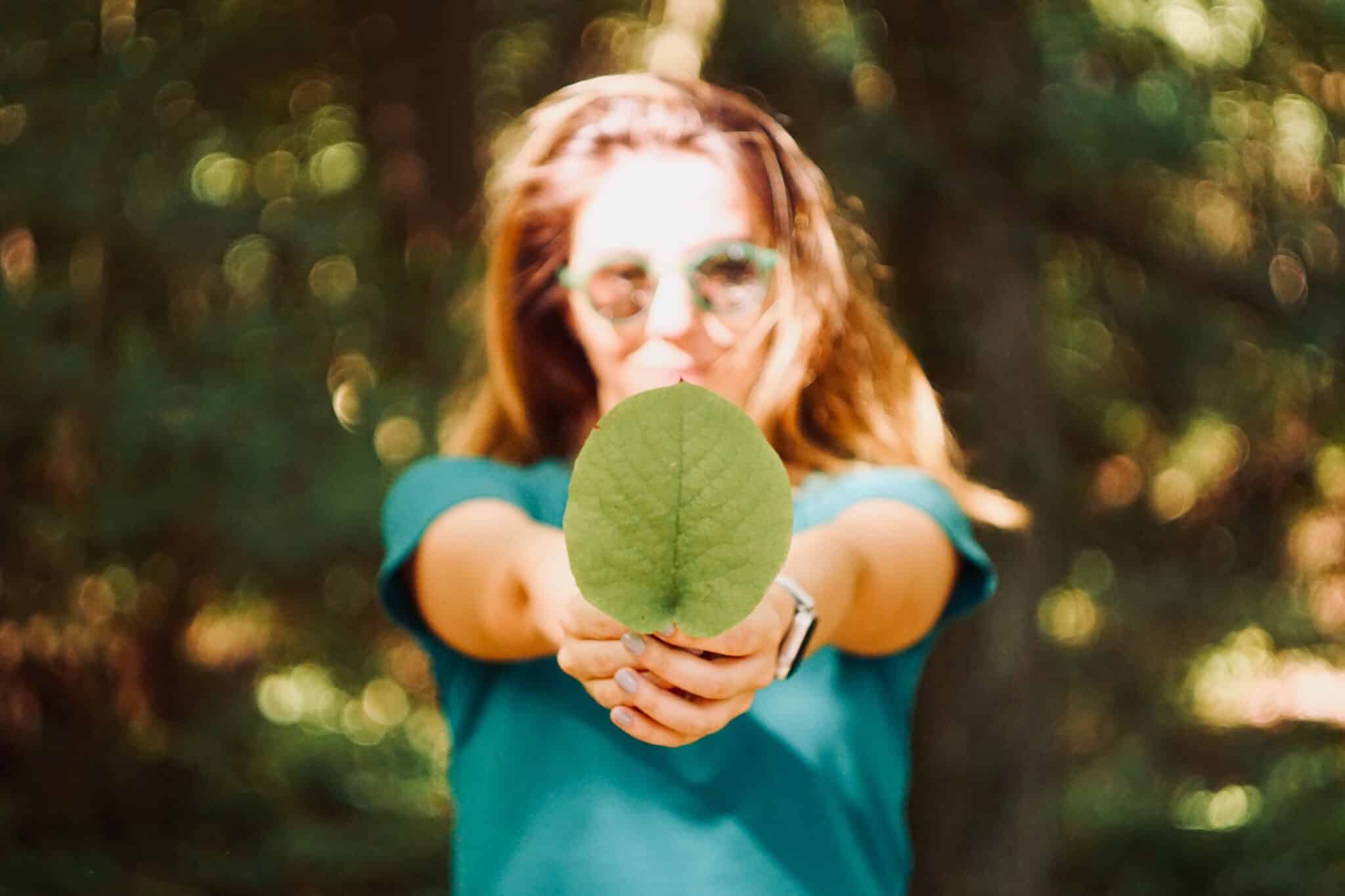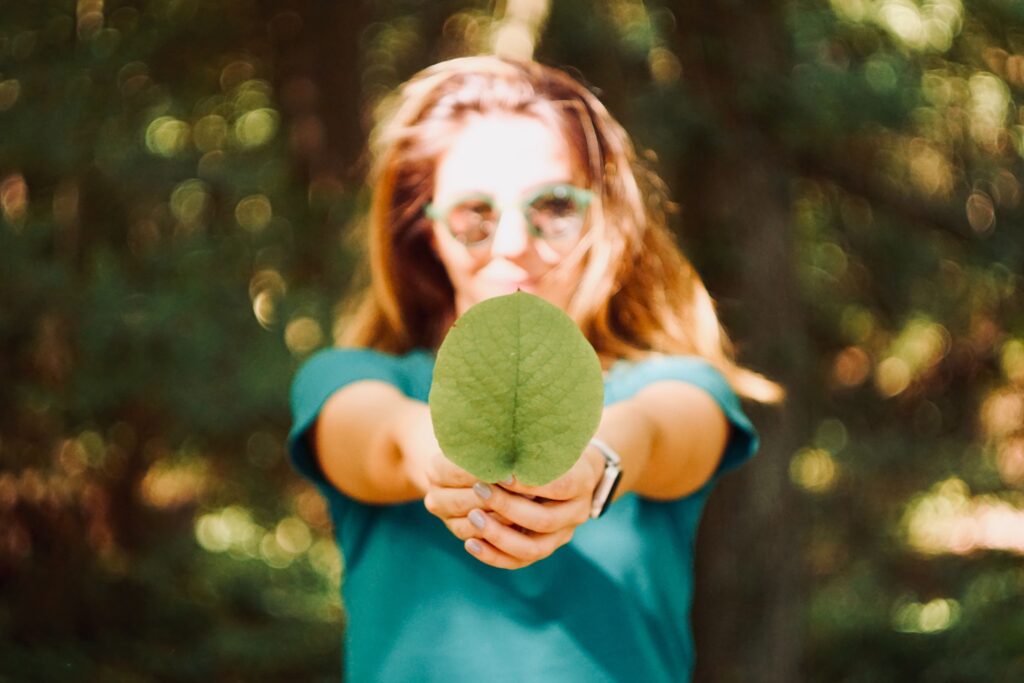 what does an environmentalist do?
Essentially, environmentalists do whatever they can to help the environment. There is no such thing as the perfect environmentalist, and there are various branches of environmentalism. But in general, environmentalists are concerned about climate change and consider the Earth and its finite resources in their decisions.
They do research, campaign, write articles, lecture, create reports and fundraise for the causes they believe in. This will vary depending on their specialty.
Here are some examples of different environmental fields of study and interest:
Renewable energy
Waste management
Biodiversity
Oceanography
Geology
Environmental policy
Conservation
Pollution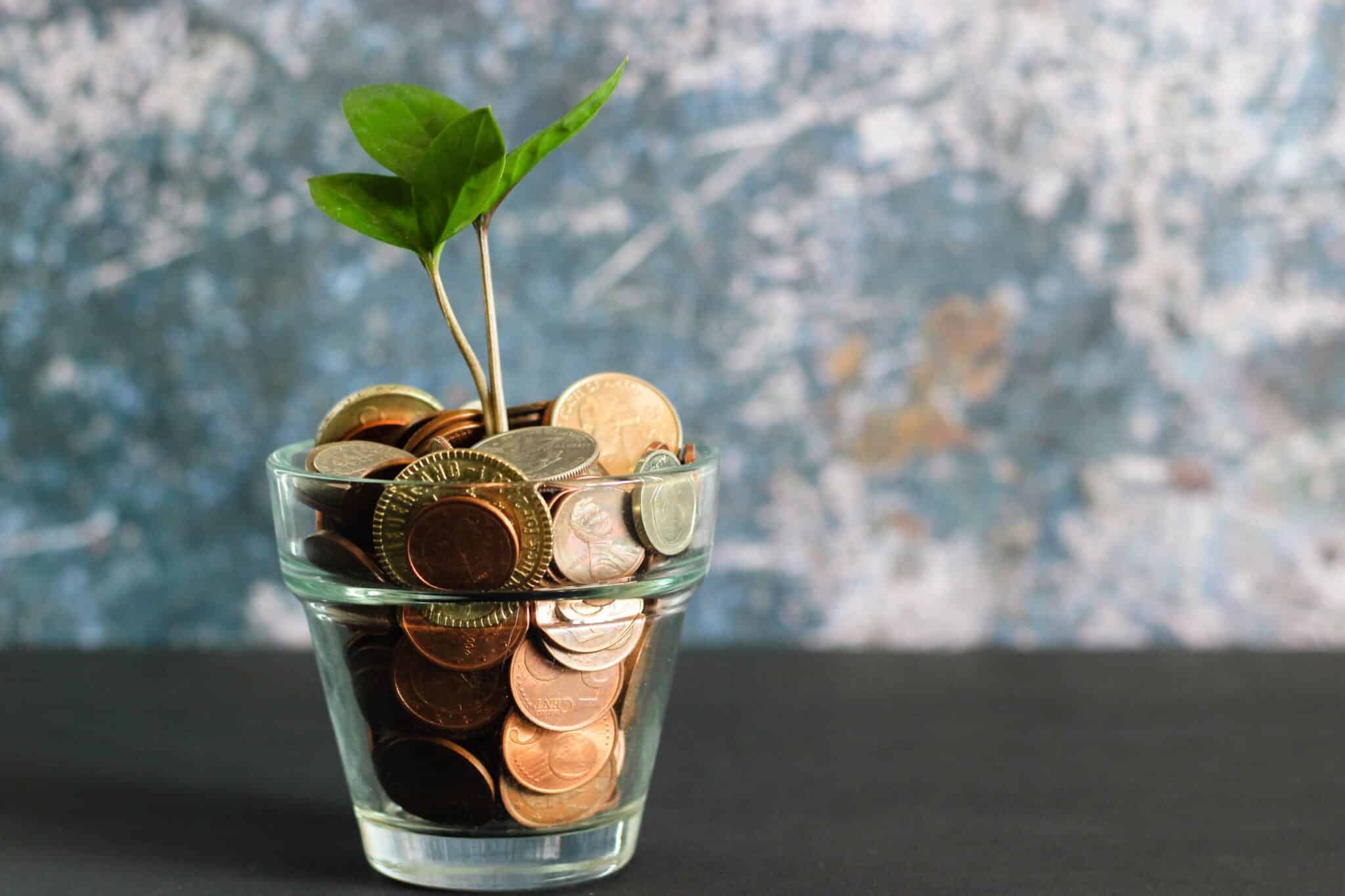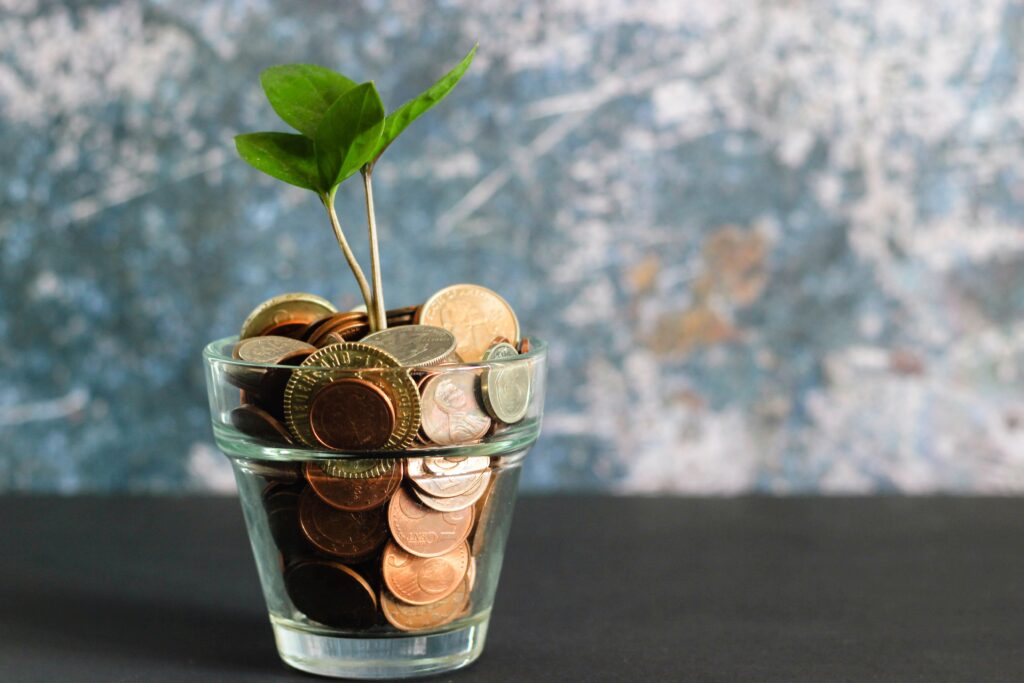 do environmentalists make money?
Yes, despite how people jest, environmentalists absolutely do make money. Now, how much money you make varies on the job you pick, the location you're working in, education level, level of experience, and other variables.
There are several jobs as an environmentalist that will pay you well over $80,000 annually. For starters, environmental lawyers, engineers and solar energy consultants usually make above $87,000 per year.
It's important to note that certain cities see higher demand than others for jobs as an environmentalist, and higher demand usually means higher pay, or at least competitive salaries.
I would suggest googling "environmentalist jobs near me" to see what's available in your area and how high in demand they are.
Generally, the best cities for environmental jobs (and with the highest demand) are:
New York City: New York actually has a zero waste plan in place with a goal to send zero to landfill by 2030. It's also the most populated city in the U.S. so there's bound to be a progressive growing demand for green jobs like energy and environmental engineers.
San Franciso: California is big on clean energy and environmentalism, so there's a lot of job opportunities here. There's an increasing demand for a green public transit system and plans to become zero waste.
Houston: Texas continues to see an increase in the demand for sustainable jobs. Careers like environmental engineers, environmental specialists, and scientists are on the rise in the Houston area.
what environmental job makes the most money?
The environmentalist job that makes the most money would probably be an environmental lawyer, as they can make around $129,000 a year. However, other jobs like solar energy consultant, depending on location, demand, and expertise, can earn around the same figures.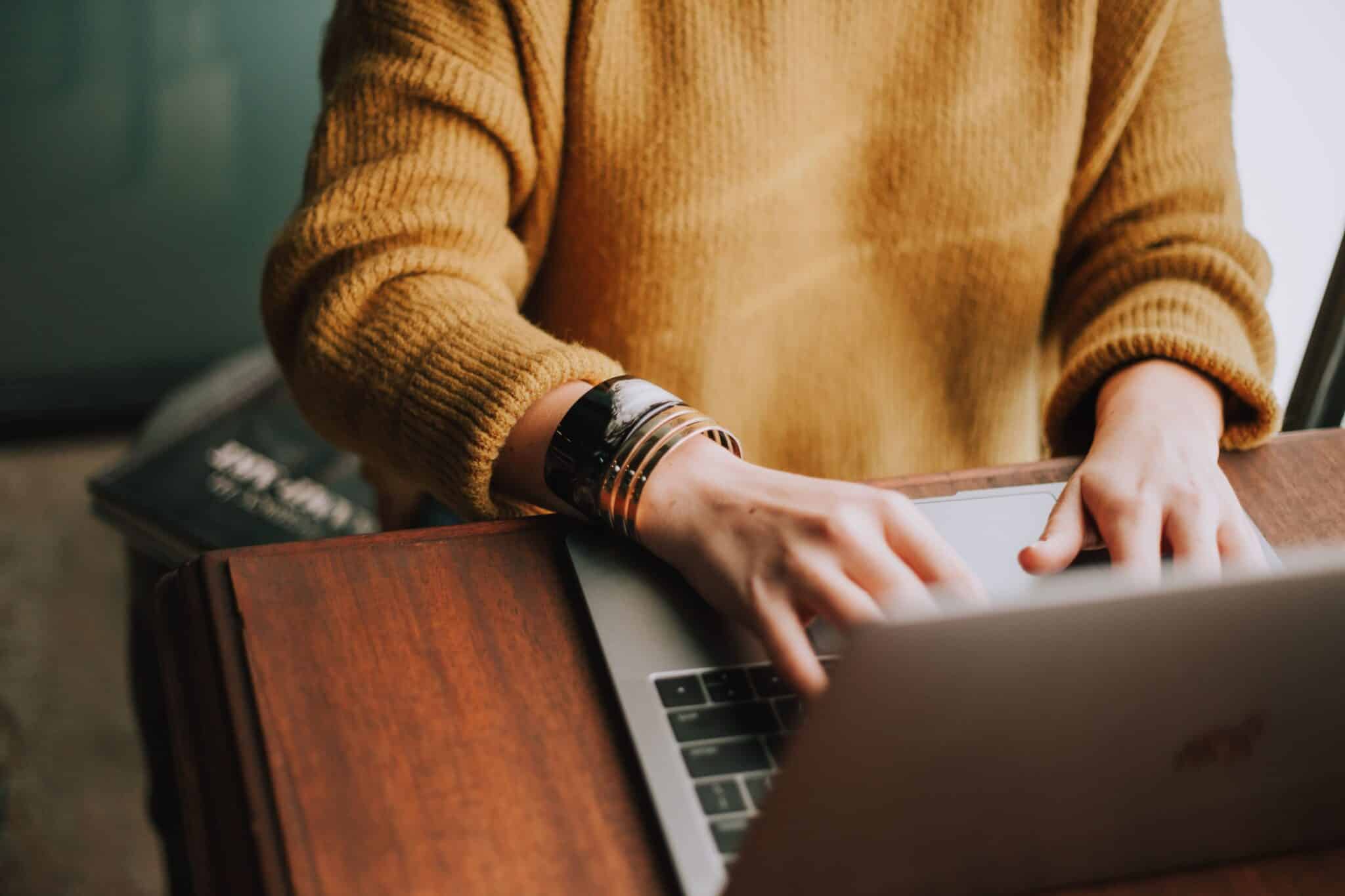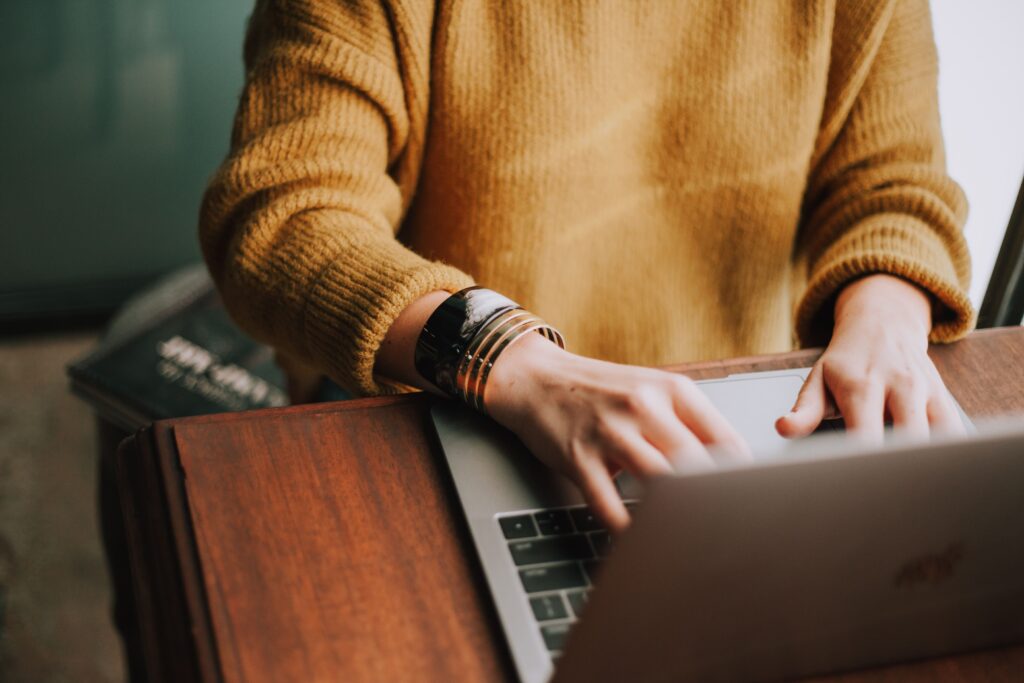 how do I start a career in the environment?
To start a career in the environment you should begin looking into schools that offer environmental degrees in the field you're interested in. I'll get into the kind of degrees (and which schools offer them) in the section below. Some jobs will require just a bachelors while others will need a masters.
volunteer
Along with seeking out an environmental science degree, it's a good idea to do some volunteer work too. This can be anything from volunteering at a sea turtle conservation program to participating in annual beach cleanups. Even better if it applies the kind of field you want to get into.
Definitely look into volunteer opportunities in your local vicinity first. Your local parks department may have several opportunities or events to attend, which brings me to my next point – networking.
networking
Networking is a great way to learn about potential career opportunities. You develop connections with like-minded people that could help get you hired in the long run. It's worth going to networking events, lectures or seminars where you can meet the people in your field of interest.
Sometimes even making friends over the internet can help you land opportunities. Try to find people in your field on places like Instagram where you can easily start a dialogue and get in their DMs.
job sites
Checking job sites is a great way to see what environmental jobs are available in your area. I recommend browsing Indeed, Ziprecruiter, and Monster for environmentalist jobs.
The green job board by Kristy Drutman (browngirl_green) is also a great resource to check frequently. It's updated on a consistent basis and features sustainable jobs exclusively, detailing if it's entry-level, the salary estimate, and the location.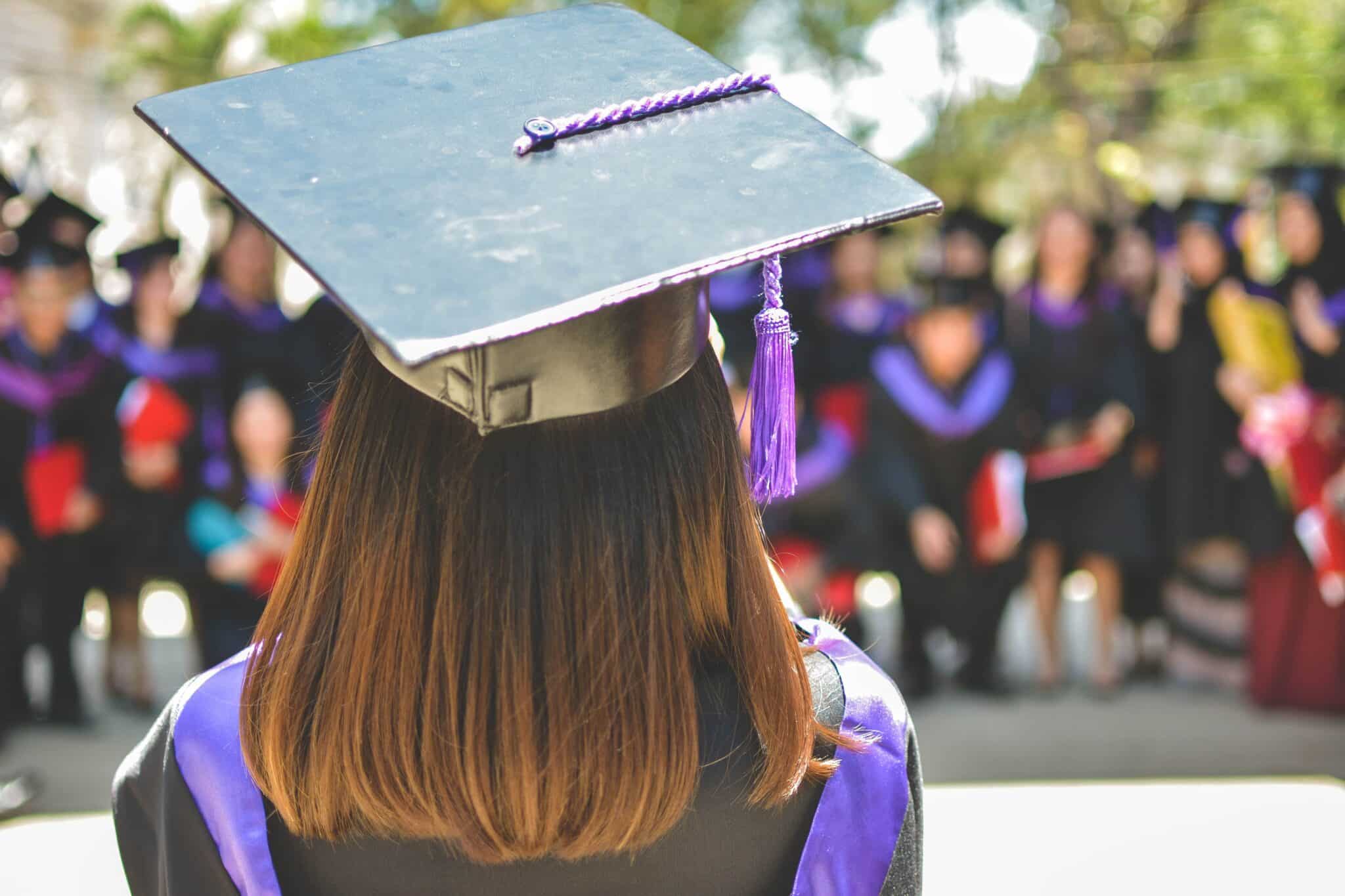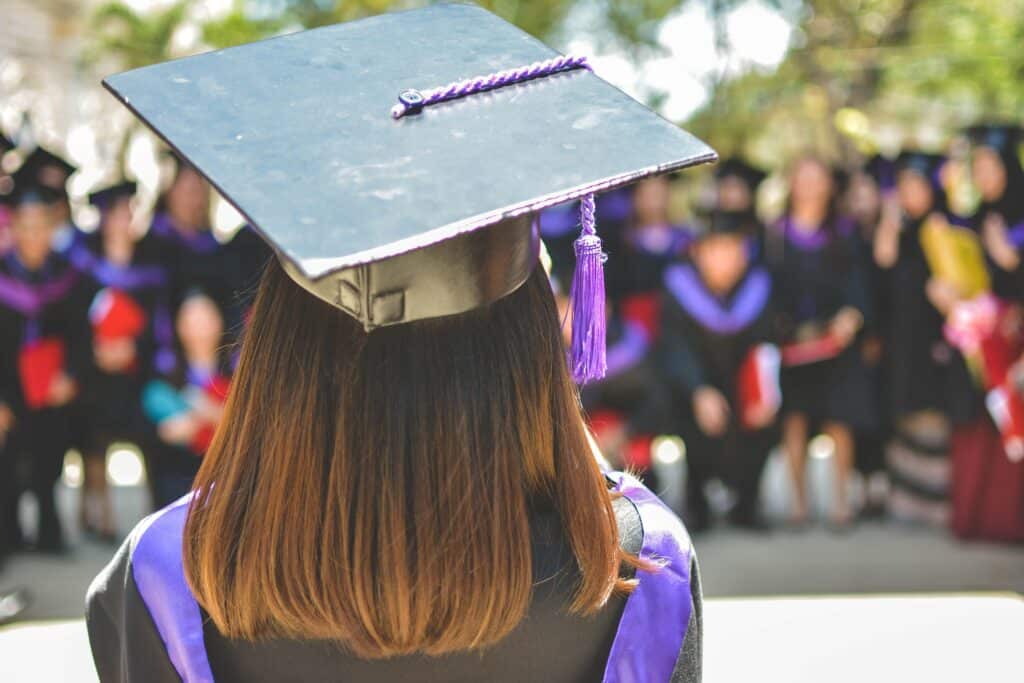 What kind of education do you need to be an environmentalist?
To land an environmentalist job, you'll probably need at least a bachelor's degree, sometimes even a Masters, in the field of your choice.
There are varying environmental science degrees to choose from, but I've listed a few examples below. Make sure to look into what your desired environmental job would require degree wise first before applying.
Environmental science degrees:
Atmospheric science
Coastal zone management
Environmental engineering
Environmental chemistry and toxicology
Environmental health
Environmental law
Fisheries management and conservation
Marine biology
Obviously these are just a few of the degrees you can earn in environmental sciences. However, these degrees lead to some of the higher paying, in-demand jobs out there.
It's a good idea to look into which schools offer environmental degrees. Most colleges do offer both under-graduate and graduate programs in the environmental field nowadays. But, some schools stand out from the rest due to their reputation and what they're known for.
Here are some potential colleges and universities to look into. Several of them offer partially or fully online programs. According to US News, these are the top global universities for environment/ecology studies.
Colleges that offer note-worthy environmental degrees:
Stanford University: Voted #2 in environment and ecology studies. Research is conducted at the SLAC lab, which is a U.S. Department of Energy national laboratory operated by Stanford. There's also the Standford Woods Institute that strictly conducts environmental research.
Harvard University: Voted #3 in environment and ecology studies. This is an ideal school to go to if you're choosing to become an environmental lawyer, as they have environmental science programs and law school options.
University of California-Berkeley: Voted #4 in environment and ecology studies. There are several environmental science degrees to choose from and there's even a energy & resources group. Research in botany, zoology, ecosystems and forestry is undertaken at the remote field station sites.
jobs for environmentalist careers
Ready to start your green job search? Here are the best paying environmentalist jobs.
It's important to remember that these salaries are just estimates and will vary based off your own education, experience, and location.
1. environmental lawyer
Annual salary? $129,000~ per year
Job description? Represent the people, businesses, + the earth. Focus is environmental law.
Education? Bachelor's degree, law school, bar exam required. Internships encouraged.
---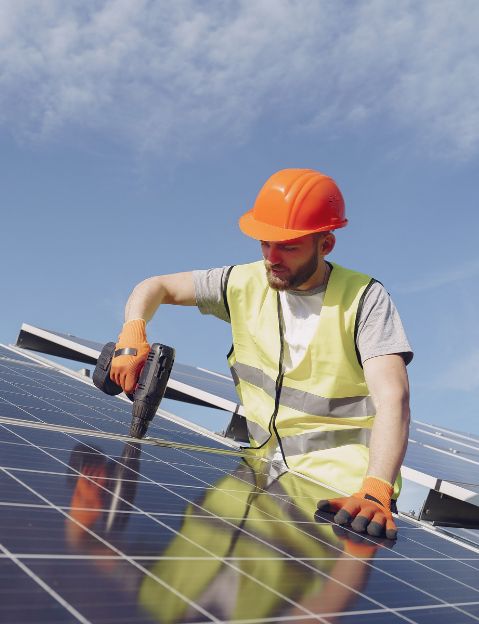 2. solar energy consultant
Annual salary? $101,218~ per year
Job description? Works for solar energy companies to help them sell solar products.
Education? Bachelor's degree in sustainability or renewable energy management required.
---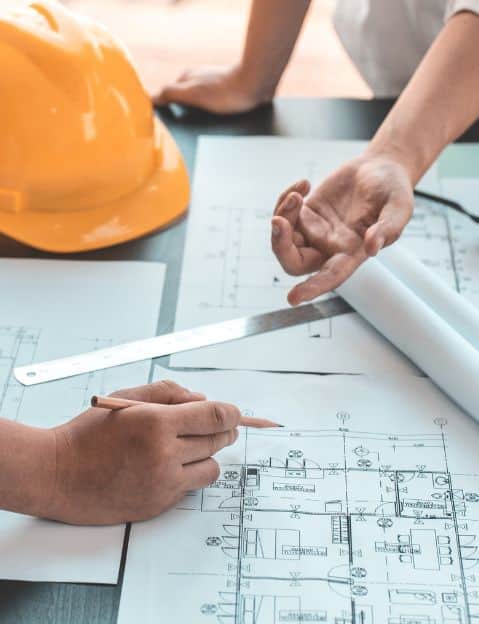 3. environmental engineer
Annual salary? $87,620~ per year
Job description? Develop waste management systems, improve water or air quality + enhance recycling processes.
Education? Bachelor's degree in environmental engineering required, masters preferred.
---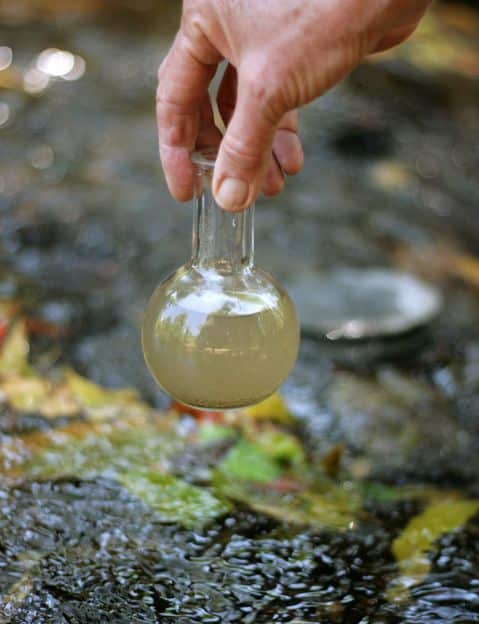 4. hydrologist
Annual salary? $79,370~ per year.
Job description? Study the movement of water + the overall water quality. Evaluate chemical + temperature changes in bodies of water.
Education? Bachelor's degree required, masters preferred.
/ HYDROLOGIST JOBS /
---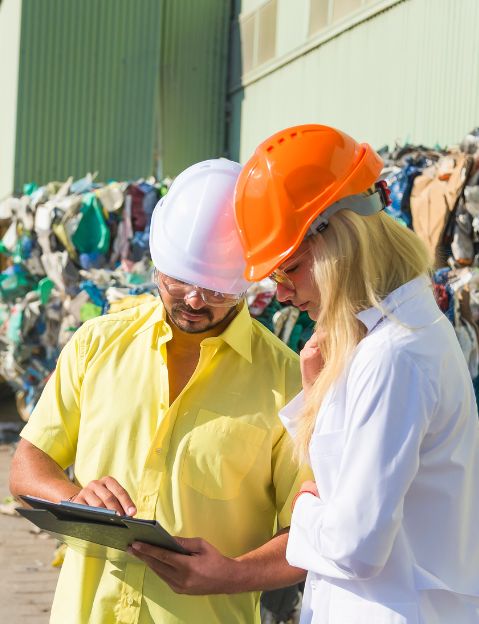 5. environmental manager
Annual salary? $70,500-$103,500~ per year
Job description? Ensure that their organization is completely compliant with all federal + state environmental regulations.
Education? Bachelors required + need a health/science background.
---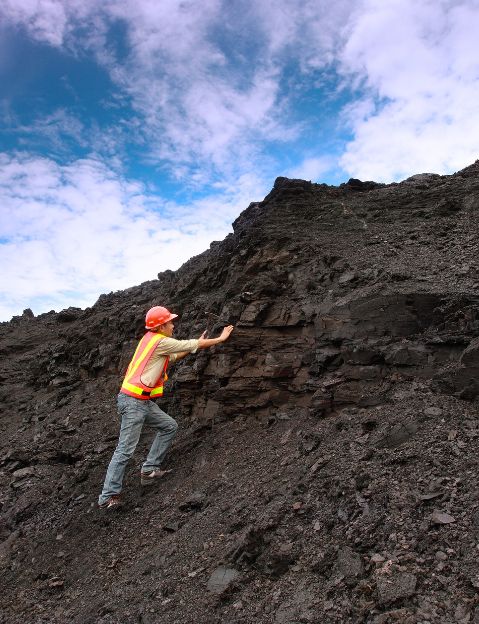 6. geologist
Annual salary? $72,046~ per year
Job description? Study rock formations to develop valuable insights into the earth's history, pollution factors + natural groundwater resources.
Education? Bachelor's degree in geology or environmental science required.
/ GEOLOGIST JOBS /
---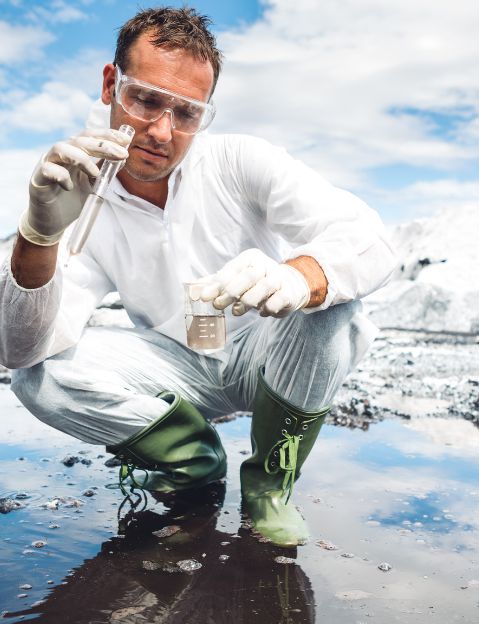 7. environmental scientist
Annual salary? $71,561~ per year
Job description? Determines potential environmental concerns for a specific area or ecosystem.
Education? Bachelor's degree in environmental science or biology required, masters preferred.
---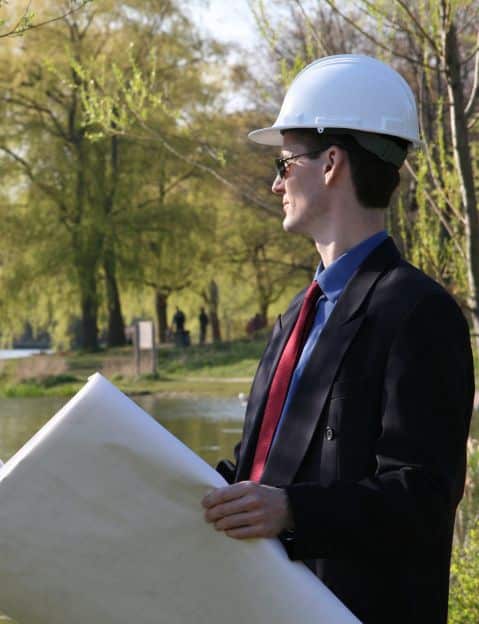 8. urban planner
Annual salary? $68,894 – $73,050 per year
Job description? Create plans for land use, including infrastructures such as roads, power lines, + parks.
Education? Must have bachelor's degree, but masters is often required as well.
---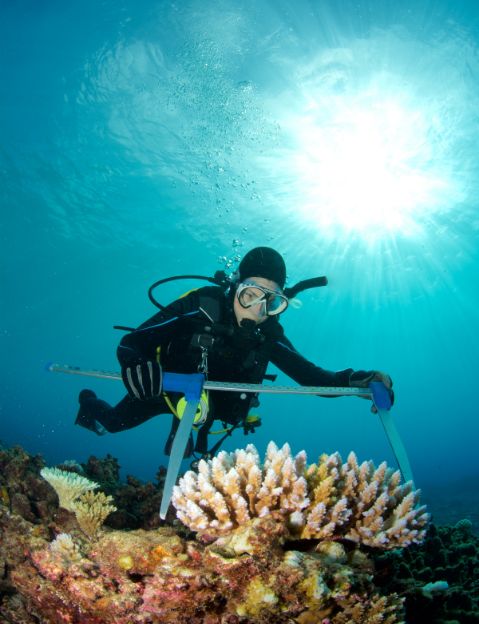 9. marine biologist
Annual salary? $63,420-$100,000~ per year
Job description? Studies animals, plants + microscopic life forms that live in saltwater-based environments.
Education? Must have bachelor's degree biology, zoology, oceanography, + hydrology. Masters is preferred.
---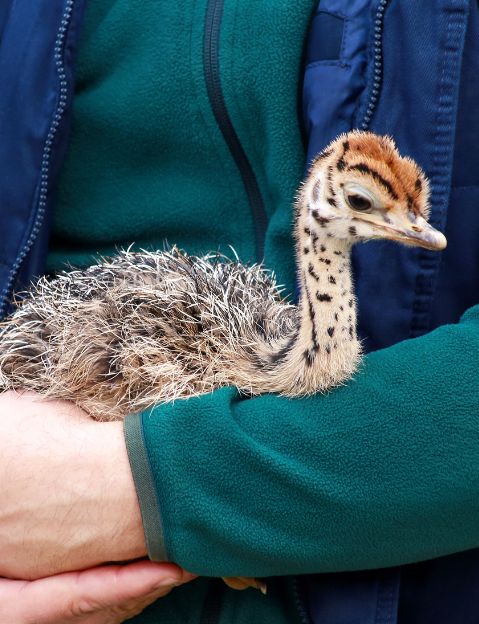 10. zoologist
Annual salary? $63,420~ per year
Job description? study animals in their habitats whether it be in captivity or in the wild.
Education? Bachelor's degree required, masters preferred.
/ ZOOLOGIST JOBS /
So, which of these top paying environmentalist jobs stands out to you? Let me know in the comments below!