8 Hot Drinks to Keep You Warm All Season Long
October 29, 2019 | Kathryn Kellogg
Last Updated on April 11, 2020
If you've been following me on Instagram for any period of time then you know the ONE item I so desperately wish I could find in the bulk bins….
The marshmallow.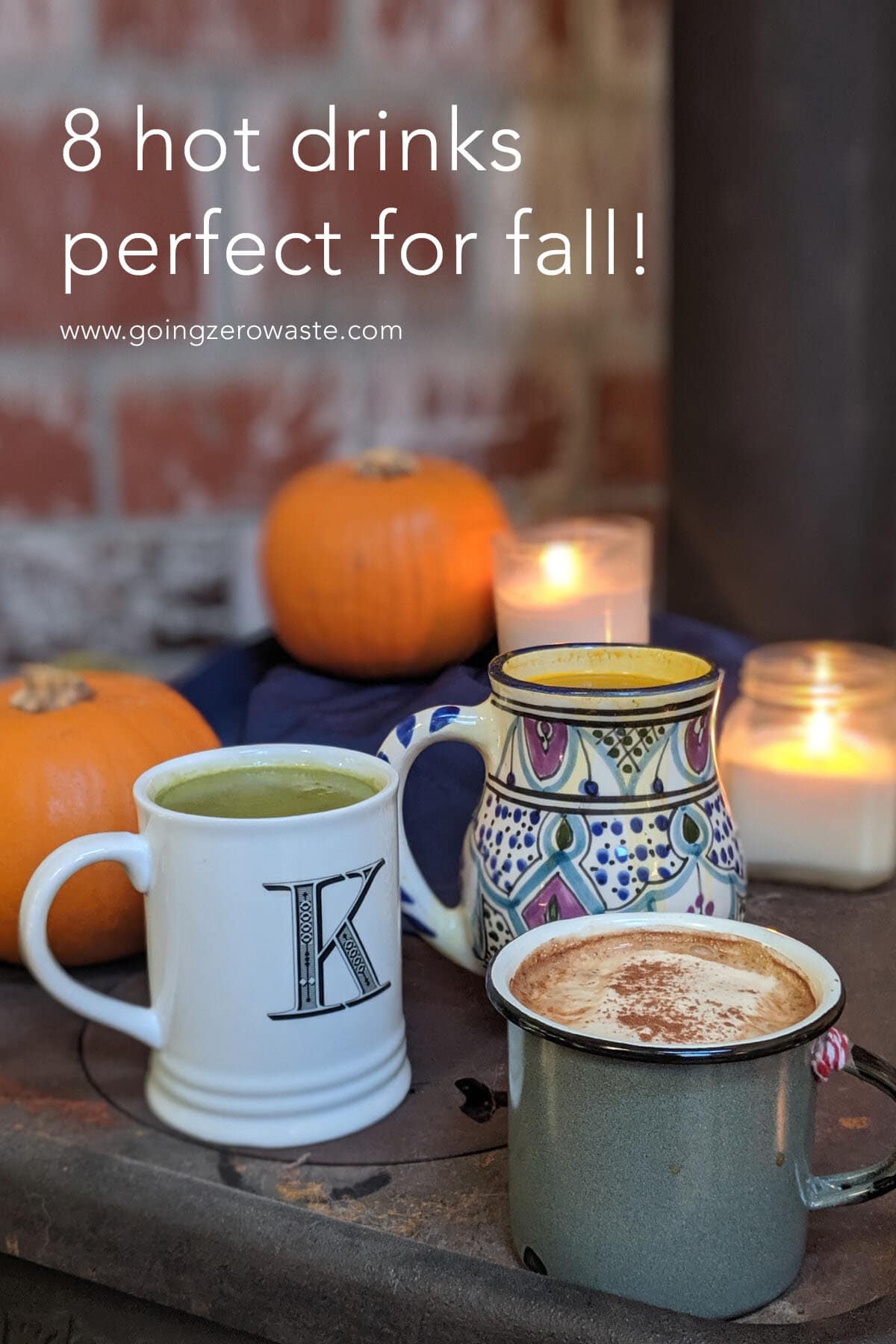 This post was sponsored by Further Food all thoughts and opinions are my own for more information please see my disclosure policy.
Any other marshmallow fans in the house?
I am a HUGE fan of s'mores. I mean – is there really anything better than a freshly toasted, ooey-gooey marshmallow paired with creamy melted chocolate and a crisp graham cracker?
I don't think so.
For years, people have been telling me, "Marshmallows are so EASY to make at home!"
I didn't believe those people. I thought they were lying to me. But after finally finding the courage to make a batch at home, with confidence, I can report – they were right.
Making homemade marshmallows was pretty gosh-darn easy. Once I found out that Further Food started offering gelatin, it became a no brainer.
I am a huge fan of Further Food! I first heard about them when I started taking collagen about a year ago.
Further Food is a woman-owned and operated company right here in San Francisco, and a portion of each sale goes to chronic illness and healthy eating programs.
You know how much I love companies that give back!
When Further Food started making gelatin – I leaped at the chance to finally give homemade marshmallows a try. I was not disappointed!
My hot chocolate game is going to be ON POINT this winter.
All I need to do is master the homemade graham cracker and I'm one step closer to s'mores.
I like Further Food because they use 100% recycled plastic #2 for their bottles which reduces the overall carbon footprint by 78%.
Using the recycled content uses 90% less energy, and it's pure plastic (not a mix!) so it can be recycled again and again.
Plastic #2 has a great domestic market in the states so you can feel good about the material you're choosing.
You can get 15% off your Further Food purchase with the code GOINGZEROWASTE.
This hot chocolate is so rich and creamy thanks to the collagen! I snuggled up with a big cup under a blanket while watching a movie last weekend and it was sheer heaven.
1. hot chocolate:
Makes 1 Cup
INSTRUCTIONS
Warm the milk in a saucepan
Add Chocolate Collagen and cocoa powder
Whisk to remove any clumps
Add the maple syrup and vanilla extract
Let it simmer for a minute
Pour into a mug
Top with a marshmallow
ENJOY!
I thought making marshmallows was going to be a really long and laborious process, but it was actually VERY easy! Surprisingly easy.
I am going to be making all sorts of marshmallow treats this winter!
marshmallows:
Makes 24 Large Marshmallows
INSTRUCTIONS
Line a 9×13 cookie sheet with a reusable silicone mat and set it aside.
Lightly whisk the gelatin powder and 1/2 cup water in a large mixing bowl or the base of your stand mixer
Place 1/2 cup water the maple syrup or honey and salt in a saucepan.
Bring the mixture to a rolling boil for about 5 minutes and remove from the heat
Whisk the gelatin and water mixture on low while slowly adding in the syrup
Once all of the syrup is combined slowly increase the speed to high and whip for 5-10 minutes
The mixture will more than double in size and look like a medium whipped cream
Spread the marshmallow cream out onto the cookie sheet with a spatula
Leave the marshmallows out to set for 6-8 hours or overnight. (Do NOT place the marshmallows in the fridge! Moisture will dissolve them)
Cut your marshmallows
OPTIONAL! Dust them on all sides to prevent sticking. I used powdered sugar
Store the homemade marshmallows in a sealed container in your pantry. They're good for up to a week.
I love, love matcha! Adding in a bit of white chocolate makes it an extra special treat.
If you're feeling especially festive, consider adding in a drop of peppermint extract.
2. white chocolate matcha:
Makes 1 Mug
INSTRUCTIONS
Heat the milk and water in a small saucepan it should be hot but not boiling!
Add the chopped white chocolate.
Stir until the chocolate is completely melted
Add the vanilla (and optional peppermint extract)
Stir to combine
Whisk or use an immersion blender to remove all of the matcha clumps
Pour into your mug and enjoy!
This drink is extra easy and one of my favorite drinks on cold mornings. Golden milk is made with turmeric so it's a great immune system booster and helps to reduce inflammation.
3. golden milk:
Makes 1 Mug
INSTRUCTIONS
Heat milk over medium heat
Add in the Turmeric Tonic
Whisk together
Enjoy!
5 other hot drinks worth trying!
What's your favorite warm drink for the cold season? If you're interested in trying any of the Further Food products don't forget you can get 15% off your purchase with the code GOINGZEROWASTE.