6 Environmentalists You Need to Know
April 30, 2019 | Kathryn Kellogg
Last Updated on May 6, 2021
I was so excited to attend the Goldman Environmental Prize Ceremony this year in San Francisco!
The ceremony took place at the historic War Memorial Opera House in San Francisco.
This year was the 30th anniversary of the award.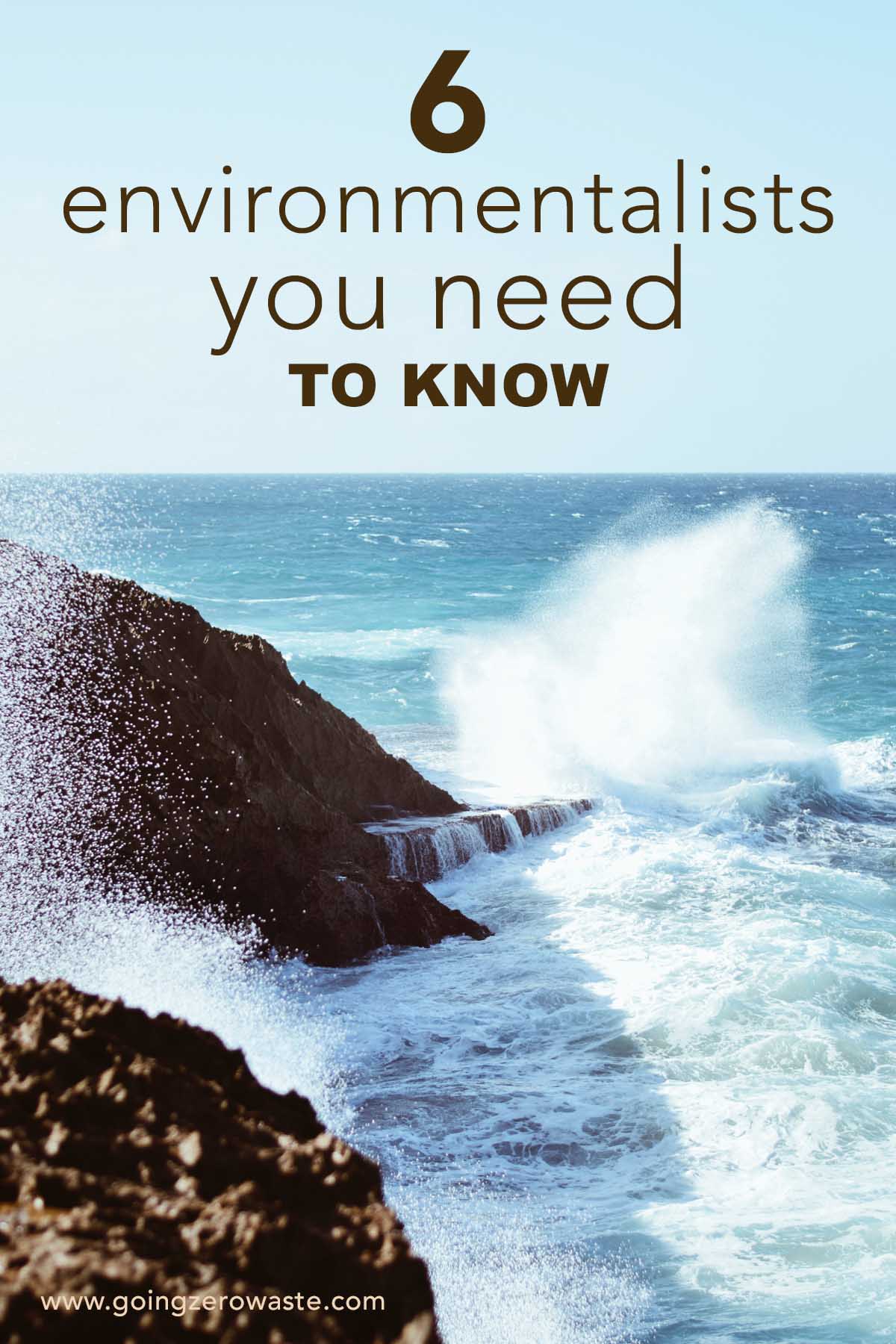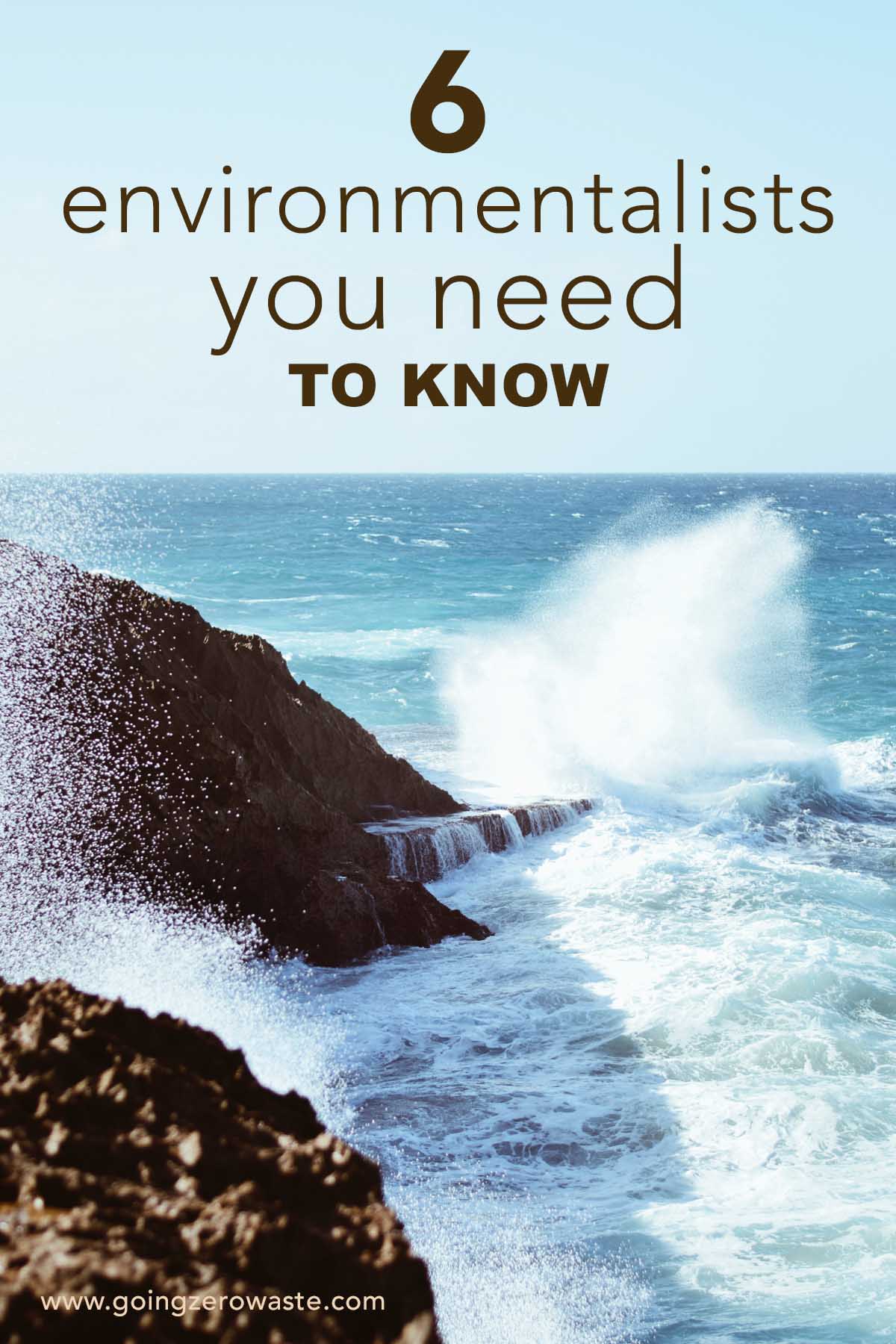 The Goldman Environmental Prize sponsored this post. All thoughts and opinions are my own for more information please see my disclosure policy.
And, my gosh, the room was just electric. I dare you to watch the event and not be moved.
Seriously, you can't do it.
There's honestly nothing more motivating than being surrounded by people who have come together to celebrate some of the most inspiring, committed, and dedicated individuals who have tirelessly worked to make our world a better place.
what's the goldman environmental organization?
The Goldman Environmental Prize Ceremony was created in 1989 back when there were only a few environmental NGOs let alone a meaningful award recognizing activists.
San Francisco philanthropists Rhoda and Richard Goldman wanted to create an award to celebrate the individuals among us who are fighting for a better world.
Environmental issues are directly tied to human rights, public health, environmental justice, and sustainable development.
This award isn't just for recognizing the amazing work being done for the environment, but also the work being done in their communities.
And, beyond just highlighting individuals, the Prize inspires individuals around the world to make sure that each of us takes responsibility and harness the power we have!
what's the goldman environmental prize?
This year, 2019, is the 30th anniversary for
the Goldman Environmental Prize Ceremony.
There have been 194 prize winners from 89 countries!
It is the most prestigious award you can win as an environmentalist.
The Prize honors grassroots environmental heroes from the world's six inhabited continents.
There are six winners one from Africa, Asia, Europe, Islands & Island Nations, North America, and South & Central America.
A bit further down in the post I'll talk about each of the 2019 winners and the amazing things they've accomplished.
The Prize recognizes grassroots activists for significant and sustained efforts to protect our environment with a focus on positive change in their local communities and often at substantial personal risk.
what do they win?
Recipients of the Prize receive financial support to pursue their cause and win a bronze award called the Ouroboros.
Ouroboros is the Greek word for "tail devourer" and is one of the oldest mythical symbols of a serpent eating its tail to represent an eternal cycle of renewal.
Of course, on top that, they receive international recognition and visibility for their cause, and participate in a 10-day tour of Washington, D.C. and San Francisco which includes two Prize ceremonies, media interviews, funder briefings, and meetings with political and environmental leaders.
who's who?
1. Alberto Curamil
South and Central America / Chile
Alberto Curamil, an indigenous Mapuche, organized the people of Araucanía to stop the construction of two hydroelectric projects on the sacred Cautín River in central Chile.
These projects would have removed hundreds of millions of gallons of water from the river each day which would have harmed a critical ecosystem and exacerbated drought conditions in the region.
In August 2018, Curamil was arrested and remains in jail today.
Colleagues believe that he was arrested because of his environmental activism.
His Daughter accepted the award in his place and gave a very powerful and moving speech.
Please post to social media asking the Chilean government to free #AlbertoCuramil.

Learn More About Alberto Curamil
2. Linda Garcia
North America / United States
Linda Garcia prevented North America's largest oil terminal from being built essentially halting the flow of 11 million gallons of crude oil per day from North Dakota to Washington.
In February 2018, she organized Fruit Valley residents to stop the construction of the Tesoro Savage oil export terminal in Vancouver, Washington.
She safeguarded residents from harmful air pollution and protected the environment of the Columbia River Gorge.
3. Jacqueline Evans
Islands and Island Nations / Cook Islands
Conservationist Jacqueline Evans led a five-year grassroots campaign to protect the Cook Islands' stunning marine biodiversity.
Because of her tireless and persistent organizing, in July 2017, the Cook Islands enacted new legislation called Marae Moana which means sacred ocean.
The law sustainably manages and conserves all 763,000 square miles of the country's ocean territory, including the designation of marine protected areas (MPAs) 50 nautical miles around the islands, protecting 125,000 square miles of ocean from large-scale commercial fishing and seabed mining.
This is the first Prize for the Cook Islands.
Learn More About Jacqueline Evans
4. Ana Colovic Lesoska
Europe / North Macedonia
Ana Colovic Lesoska led a seven-year campaign to cut off international funding for two large hydropower plants planned for inside Mavrovo National Park which is North Macedonia's oldest and largest national park.
This park is also the habitat for the nearly-extinct Balkan lynx.
In 2015, the World Bank withdrew its financing for one of the hydropower projects.
Shortly after, in 2017, the European Bank for Reconstruction and Development canceled its loan for the other.
Without any funding the North Macedonian government halted all development.
This is the first Prize for North Macedonia.
Learn More About Ana Colovic Lesoska
5. Bayarjargal Agvaantseren
Asia / Mongolia
Bayarjargal Agvaantseren created a 1.8 million-acre nature reserve, Tost Tosonbumba, in the South Gobi Desert which is a critical habitat for the vulnerable snow leopard.
In April 2016, she persuaded the Mongolian government to cancel ALL 37 mining licenses within the reserve.
This was an unprecedented victory for the snow leopard.
All mining operations are illegal, and as of June 2018 there are no active mines within the reserve.
Learn More About Bayarjargal Agvaantseren
6. Alfred Brownell
Africa / Liberia
Alfred Brownell, an environmental lawyer and activist, stopped the clear-cutting of Liberia's tropical forests by palm oil plantation developers.
He was able to protect 513,500 acres of primary forest that constitute one of the world's most important biodiversity hotspots.
This enabled the indigenous communities to continue their stewardship of the forest.
For his safety, he is living in temporary exile in the United States.
Learn More About Alfred Brownell
my favorite part:
Even though the award is focused on recognizing amazing individuals, the whole goal of the ceremony and the Prize is to inspire everyone to take extraordinary actions to protect our Earth.
It's so easy to forget that all movements are started with JUST ONE PERSON.
People often underestimate individual action, but the fact of the matter is individual action where everything starts.
I hope that you're feeling inspired by these amazing people to go out and create change in your town!
Want to learn more?
Follow the Goldman Environmental Prize @GoldmanPrize and you can view a livestream of tonight's ceremony.