6 Awesome Things Happening this Earth Day
April 22, 2019 | Kathryn Kellogg
Last Updated on April 10, 2020
Happy Earth Day everyone! I wanted to write up a quick blog post about some awesome things happening today.
Of course, it's important to remember that every day should be Earth Day!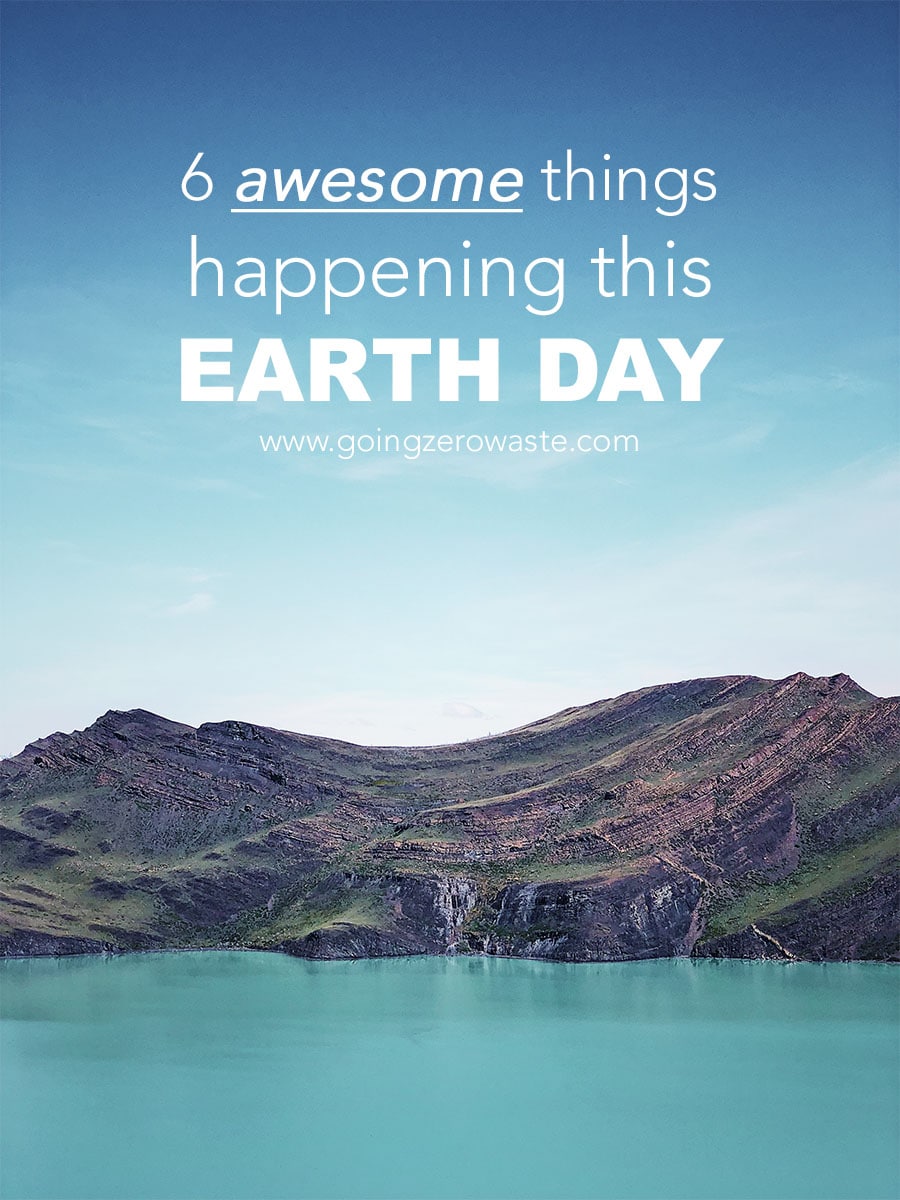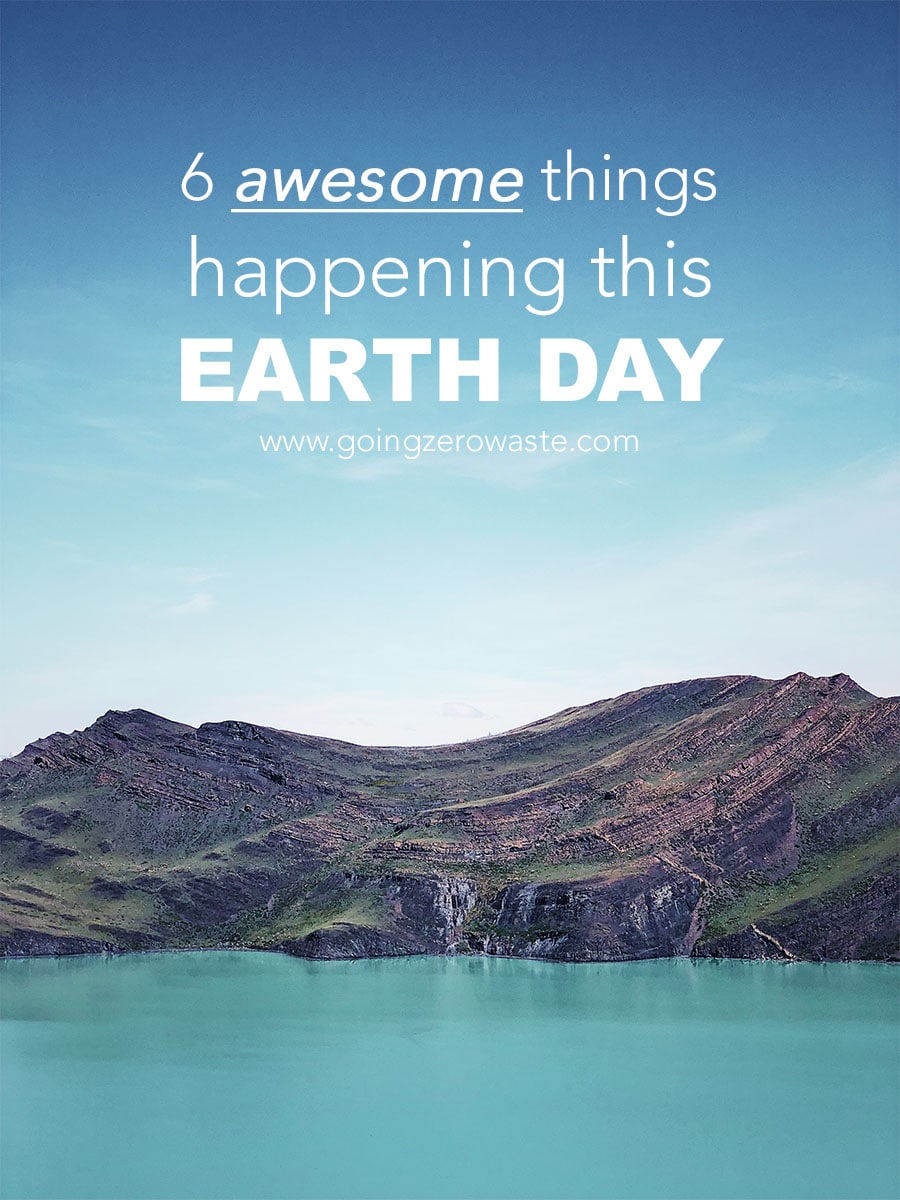 Our world deserves to be taken care of and thought about every day of the year because she only provides us with water, air, food and all of that essential stuff we need to live, ya know?
Be sure to check out this post 50 Ways to Celebrate Earth Day Even After It's Over!
arbor teas:
Y'all know this is my favorite tea brand of choice! Their one and only sale of the year happens today!
"Celebrate Earth Day with the Arbor Teas Annual Earth Day Sale.
For one day only (or two days if Earth Day falls on a weekend), we offer 15% off everything in our inventory – our largest sale of the year!
To take advantage of the Earth Day Sale, place your order on the Arbor Teas website (www.arborteas.com) and input the following coupon code during checkout: EarthDay2019."
Related Posts:
How to Make Iced Tea from Loose Leaf
Why I quit coffee
tentree:
You know tentree sells my favorite tee of all time! They're running an awesome campaign this Earth Day.
All you have to do is like the photo below!
They have a goal to plant 500,000 trees, and you can make it happen by liking this photo and then sharing it with friends and family!
Also, if you're interested in picking up any pieces you can use my code 'GOINGZEROWASTE20' for 20% off.
Related Posts:
10 Ways to Take Care of Yourself and the Environment ft. tentree
7 Eco-Friendly Athletic Wear Brands
10 Affordable Ethical Clothing Brands
cnn:
CNN just launched a separate IG account called @CNNClimate.
I was featured with some friends like Zero Waste Daniel and Sustainably_Vegan.
View this post on Instagram
pela case:
Did you know I work for Pela full time?
They make compostable, plastic-free phone cases which are adorable, protective and give back to environmental causes like Oceana, Save the Waves, Surfrider, Global Penguin Society and more!
I'm super excited that any purchases made today, we're donating 50% of the proceeds to our partners which are focused on clean water projects like saving the ocean.
thredup:
Y'all know that I love a good thrift haul and have been a big fan of thredUP for years. I worked with them last week on their choose used campaign.
It's a campaign to bring more awareness around second hand shopping and to say, "Secondhand is COOL!" Which I totally think that it is.
You can learn more about their #ChooseUsed campaign and how they're celebrating by screen printing secondhand tees infusing some much needed life into old pieces is one of my favorite ways of creating a sustainable wardrobe.
And, on Instagram for every public post that uses the #ChooseUsed hashtag, thredUP will donate $1 to their Circular Fashion Fund.
So, next time you're wearing a secondhand piece an snap a selfie on the gram, don't forget to use the #ChooseUsed hashtag!
View this post on Instagram
google:
Google just launched a sustainable initiative to help educate others on creating a circular economy!
It's a fun interactive quiz where you can learn more about reducing your waste and creating a circular economy.
I highly recommend that you take it and share it with your friends and family. It's a really fun way to educate without preaching to them.
If you're living with friend, family, or a S.O. that doesn't seem to get what you're doing/why you're going zero waste then be sure to check out my blog post Going Zero Waste When your Partner Doesn't Want to, Zero Waste with Roommates, and Zero Waste When You Still Live with Your Parents.
And, don't forget to check out my post 50 ways to celebrate Earth Day Even After It's Over. Do you have any insight on cool things happening today?