Zero Waste Wedding Update
April 18, 2017 | Kathryn Kellogg
Last Updated on September 11, 2020
We haven't talked about the wedding in a LONG time.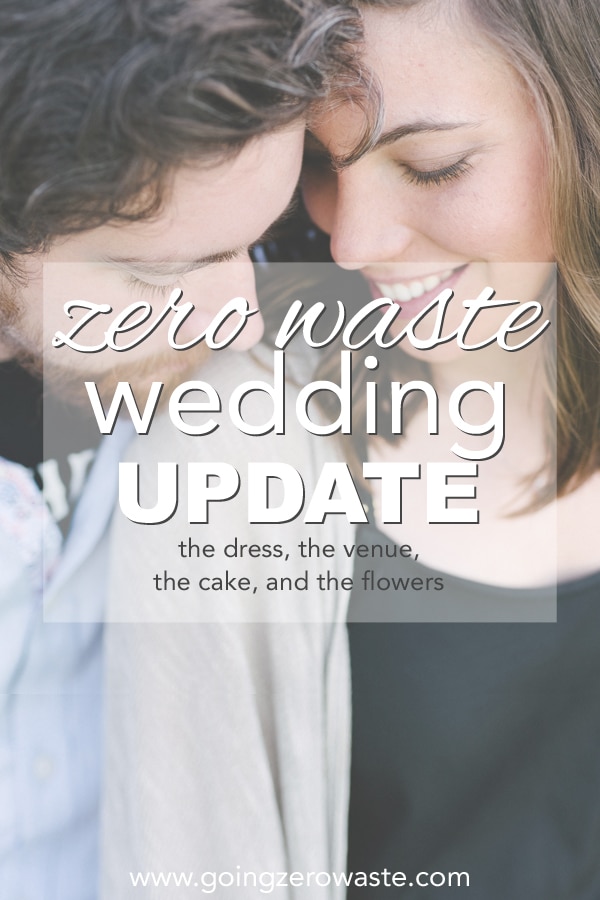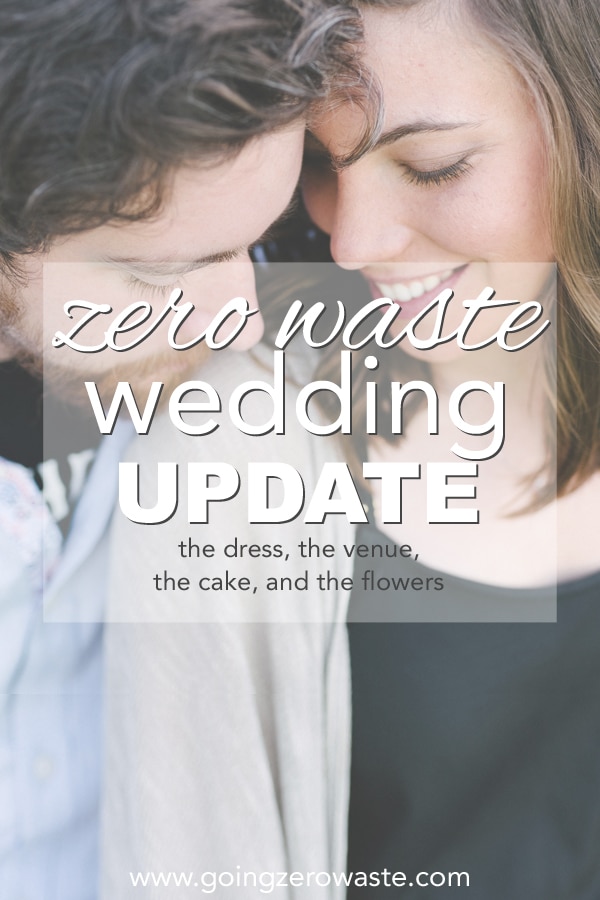 Well, it's coming up soon. Really soon. In like three weeks, sorta soon! EEK.
We're having our stag and hen parties this weekend, and I'm so excited. I can't wait to give you tips on making those events zero waste. Mine is on Earth Day! Fitting right?
The planning process is completely out of my hands, but I'm really excited to see what my two best friends have concocted. I'm sure we won't get into too much trouble. I sent them a list of all the hidden bars in SF. One is in a Library and the password is "books." How adorable is that!
… back to the wedding.
Since the wedding is a short ways away, I've been a little preoccupied between that and all of the Earth Day events I've been speaking at. I just spoke at Reformation and it was AMAZING!! I've got a couple of school talks on the books too.
the place & the food:
So, the original wedding plan was to have a big event at Big Daddy's in SF. It's an amazing antique store. You can use all of their offerings to decorate your space.
photo cred: bigdaddys.com
We were going to have a mobile pizzeria come in with a pizza oven and toss out custom pies. We were going to have a live band and dance the night away.
But, Big Daddy's doesn't have a kitchen, and setting up and tearing down with real plates and napkins was becoming a logistical and expensive nightmare.
I was getting so bogged down in the details, I really wasn't having fun trying to figure out who could take the plates home to wash them. Where to get the plates? Should we rent the plates?
The earliest date Big Daddy's had available was 11/4. I've never really wanted a fall wedding. We were pretty set on our honeymoon destination to Maine. And, November would be a little dreary.
We also have a pretty small budget, especially for the Bay Area. So, we completely switched gears! I wasn't willing to compromise on my zero waste principles. I couldn't fathom having an event with disposables. We lost a couple of deposits, but I think we're going to be much happier this way!
RELATED: My Zero Waste Elopement at San Francisco City Hall
We're getting married in May, my favorite month, at SF City Hall (which is gorgeous!!) Our parents are flying out for the ceremony and then we're going out for an amazing brunch, my favorite meal, afterward.
SF city hall from a practicalwedding.com
The Saturday before the ceremony we're doing a BIG potluck backyard party with friends and our parents with real plates. That can be washed in my kitchen. I am sad that our grandparents and close family friends won't be able to attend, but they understand.
And, we'll be spending pretty much all of our wedding budget living it up on the honeymoon of our dreams!! And, I am so excited!
the dress:
I wound up getting my dress second hand off etsy, and I love it! Wedding dress shopping for me was nothing but a nightmare.
It was exhausting. I honestly don't even remember the last time I went shopping let alone shopping for that many hours. When I got home, I passed out on the couch. I didn't even have the energy to make it to bed. I literally shopped till I dropped.
The whole style of shopping didn't appeal much to me anyways. The dresses were all clamped and pinned to "fit" my body. It just didn't feel like an accurate representation of what the dress was going to look like. I also never really got that "magic moment" feeling.
I just don't think I'm that type of person. I'm far too practical to spend $1,000 on a dress you wear for mere hours. `
RELATED: Zero Waste Wedding Dresses
I did go to one shop I was SO excited about. It's a consignment wedding gown place in Berkeley called Emerald Gowns where you can buy off the rack. Unfortunately, the ladies there were unbelievably rude. No one was very interested in helping me. Especially after they found out I was only going to city hall.
One of the poofier gowns I tried on had pockets to which I was told, "You'll probably need those pockets to keep your spare change for the meter. You know, since you're going to city hall."
the flowers & the cake:
For the backyard BBQ, I'm going to probably make a couple of dishes nothing too fancy. Most likely some jackfruit for myself and fellow veggies, pulled pork for others, some buns, and a cake from the local bakery.
I'll get the pork shoulder from the butcher to-go in my stock pot. It's the only thing big enough to carry it! Lol. And, I'll get the cake to-go in my own cake carrier.
RELATED: My Zero Waste Wedding Party | Backyard BBQ
The flowers for the bbq will just be from my own backyard if at all.
For the ceremony in SF, I am getting the flowers and cake from whole foods. I have already let them know, I don't want any single-use plastic and my mom will be picking these items up the morning of the wedding.
She will also be bringing the cake carrier for the cake.
the honeymoon:
I cannot wait to give you an update on how we keep the honeymoon zero waste, and to give you a full report on all of the festivities.
RELATED: My Zero Waste Honeymoon in Maine
---
I am seriously over the moon. I am so happy. Truly, the only thing that matters to me is being surrounded by those I love. And, getting to go on a kick ass vacation. And, getting to drink a lot of good wine.
I did I mention, I got a couple of cases from a local winery? Mmmmmm. Bring on the wine.
Y'all have been so thoughtful and AMAZING sharing personal stories about your beautiful weddings. Keep those stories coming! I love reading about them.
Also, check out my pinterest wedding board to get a feeling for my event.