Best Organic Tea Brands
October 18, 2019 | Guest Post
Last Updated on May 13, 2022
Relax by sipping on one of these Organic Tea Brands, and you can feel good that they are eco friendly and sustainable too.
There are many benefits of drinking loose leaf tea or tea that has compostable tea bags. We have done the research and compiled a list of the best organic tea brands on the market. Traditional tea loses many of its positive health effects simply because it seeps plastic particles into the drink due to its packaging. Drinking eco tea will prevent negative health effects, and it's much better for the environment.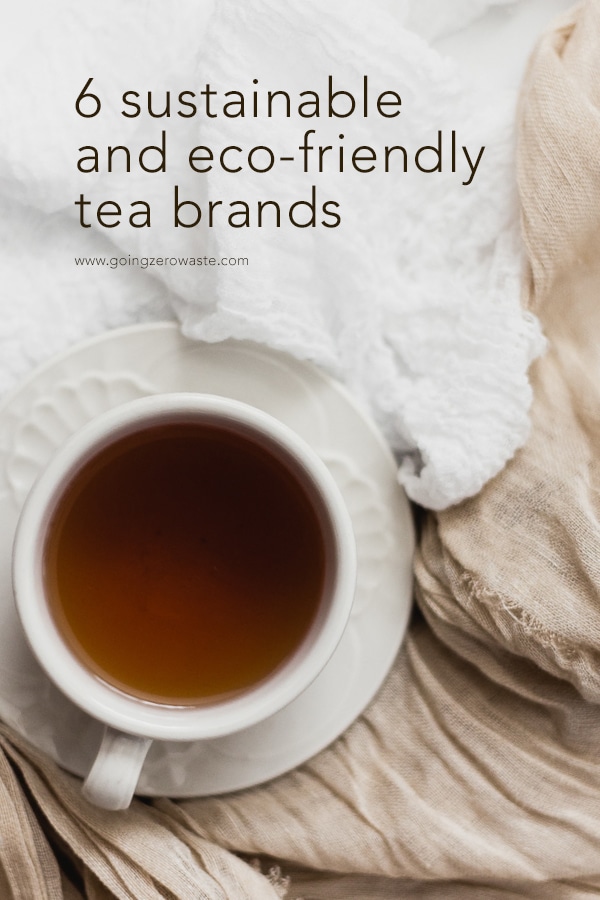 This post was sponsored, some of the links below are affiliate links, for more information please see my disclosure policy.
organic tea brands
Are you an avid tea drinker?
I love a good cup of tea. You might be surprised to learn that most tea bags are made from plastic.
A new study found that the bags can release BILLIONS of plastic particles into your cup. Yum…
One of the best ways to avoid drinking your tea with a side of polypropylene is to pick up some organic tea from your local bulk food store or tea house. Or for those who don't have a bulk food store, I've rounded up a few eco tea brands to sip on.
Beyond the bag, have you thought about where your tea is sourced? Is it sustainable, organic, or biodynamic? What's the impact your tea has?
That's why it's time to start thinking about more eco-friendly and loose leaf tea options!
Thankfully, there are several tea brands out there doing awesome things for the planet.
arbor loose leaf teas:
Love loose leaf tea but want it delivered in sustainable packaging? Arbor Teas is way ahead of you.
This eco tea brand is not only organic and fair trade but there's also no tea bag to worry about.
packaging
Their tea is enclosed in backyard compostable packaging that's made from cellulose material.
Even the labels on the front and back of the package are compostable and made from hemp-based or sugar cane-based paper.
The sugar cane fibers are actually collected from sugarcane waste, which further helps divert waste from landfills.
When you're done drinking your tea, you can easily compost the tea leaves and packaging with no waste.
As if that weren't awesome enough, Arbor Teas has a solar-powered packaging facility they pack everything in. Yay for renewables!
shipping
When your tea gets shipped out to you, Arbor Teas makes sure to avoid shipping by plane to lower carbon emissions. Instead, their teas are transported by sea freight when shipped overseas.
Domestic shipments are transported via truck, not plane, as air transit generates much more carbon emissions than ground transport.
Also, Arbor Teas makes sure to offset any carbon emissions they create during transport with Carbon Fund.
By purchasing carbon offsets, Arbor Teas help fund green energy, reforestation, and energy efficiency projects. Super cool, right?
I can feel good about a lot of things while sipping their organic tea, that's for sure!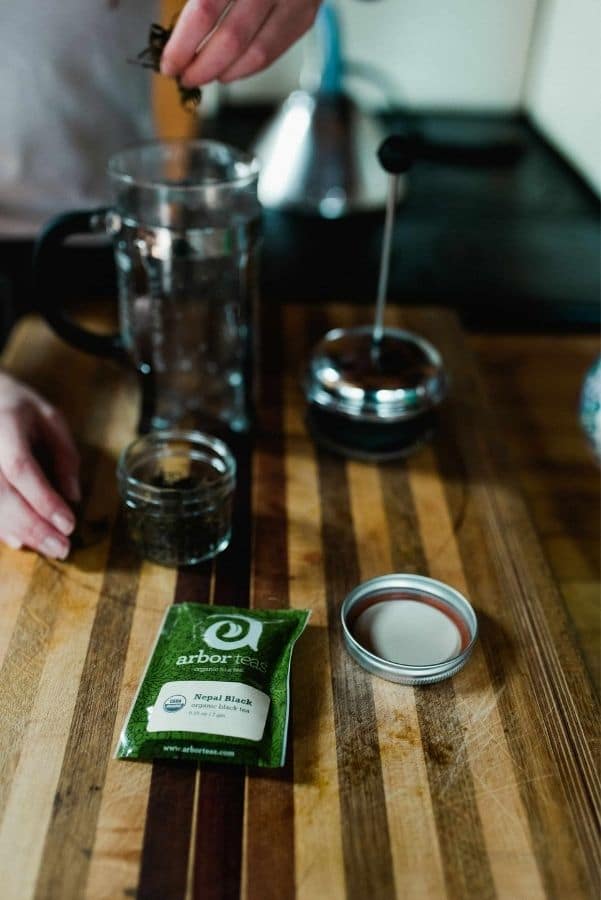 pukka:
I've tried Pukka organic tea, and it was pretty darn tasty. They have so many options to choose from and they're relatively easy to find in stores.
I really love how their tea bags are plastic-free and tied together with organic cotton, making them 100 percent compostable.
Not to mention they only use organic, ethically sourced ingredients to make their teas.
It's important to use organic ingredients because organic farming greatly reduces greenhouse gas emissions, combats climate change and provides a habitat for wildlife.
I really love how they have teas for whatever is ailing you, or blends created with a specific purpose in mind.
There are specific teas to help with digestion, women's issues, cleansing, relaxing and so much more.
helping the environment
The best part is this tea company does so much to help the environment: Pukka is 100 percent carbon-neutral, sends zero waste to landfills, and is a certified B corporation.
This means Pukka makes an ongoing commitment to meet high standards of transparency, accountability, and performance.
Pukka also donates 1 percent of all their turnover directly to environmental projects through 1% for the Planet.
In 2016 alone they donated $520,000 to environmental charities!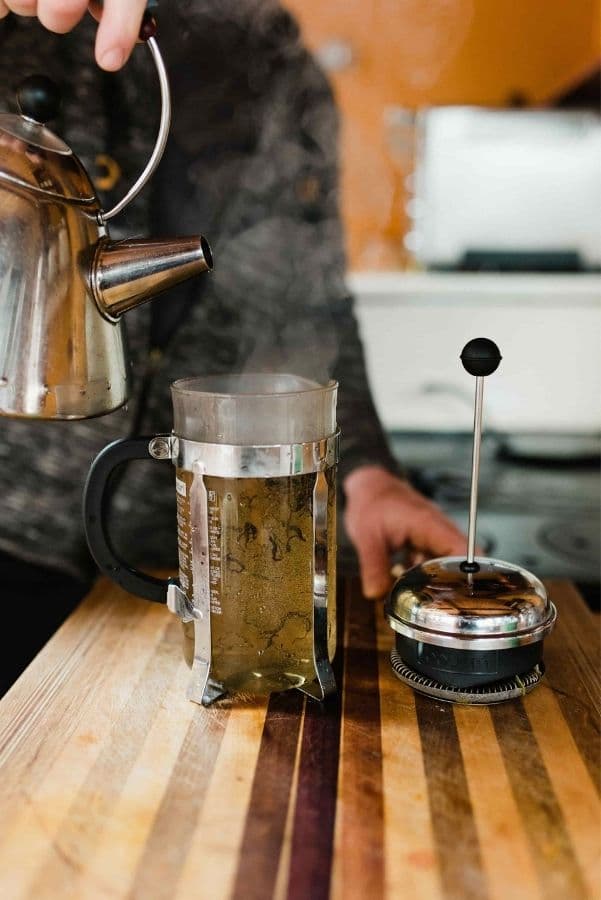 yogi:
Yogi eco teas are so easy to find in your local supermarket or health food store!
The teas come in a cardboard box which is printed using vegetable-based inks. How cool is that?!?!
They are wrapped in completely compostable tea bags, which is amazing.
After you're done drinking your tea, you can plop the bag right into your compost pail. Isn't that what dreams are made of?
organic ingredients
Not to mention the ingredients are great too – they only use organic ingredients and a vast majority of their teas are USDA certified organic.
Yogi tea is also Non-GMO project certified, and they never use any artificial ingredients in their teas. Everything is of the highest quality.
They also use organic rooibos leaf from Rainforest Alliance Certified farms in 7 of their tea blends.
Products with the Rainforest Alliance Certified seal help conserve wildlife and natural resources, along with safeguarding the rights and well-being of workers.
There are so many tea blends to choose from at Yogi. I really recommend their pure green tea though – it wakes me right up every morning and tastes delicious!
I also adore how each organic tea box comes with a yoga pose to try. Plus, there's always an inspirational message on their paper tags – too cute!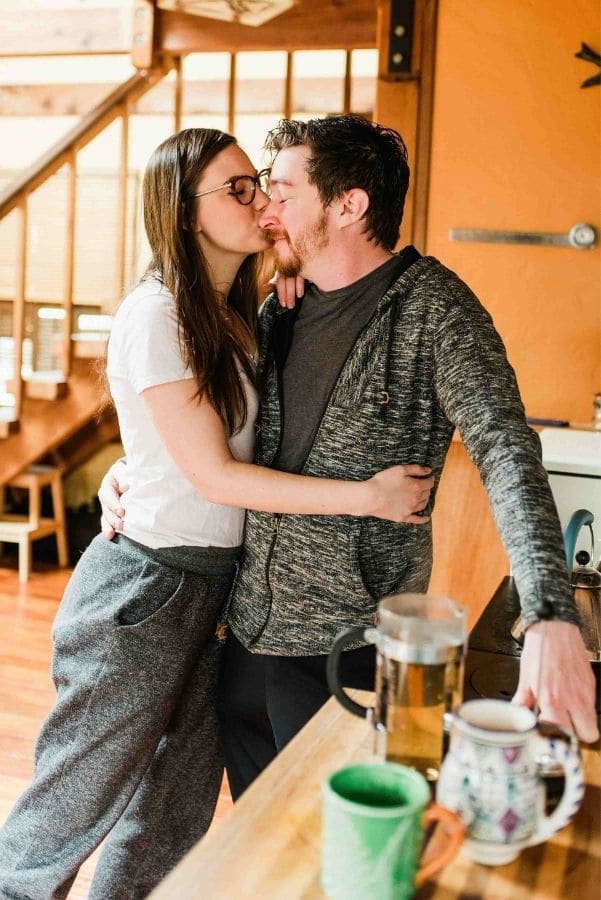 bigelow:
I really love this brand of tea.
Bigelow's also has 100% compostable tea bags. The box it comes in is cardboard and compostable too.
However, the tea bags do come in a foil wrapper, which is trickier to recycle. Here's an overview of their packaging and how to properly recycle or compost each part.
Bigelow's tea ingredients are all-natural, but not always organic.
They do have some certified organic teas, but those are harder to find on grocery store shelves.
Still, almost all their teas are part of the Ethical Tea Partnership, an organization that works with tea growers to establish responsible conservation of the world's tea fields and the people working in them.
they are committed
Bigelow is also a certified B corporation, meaning they're all about accountability and transparency, protecting the environment, and supporting communities.
Bigelow has even achieved zero waste to landfill at all three of its facilities by reducing, recycling, and composting. That's a huge accomplishment!
Not to mention they've installed 870 solar panels at their Connecticut headquarters.
Each year, the solar panels produce about 200,000 kWh, which is equivalent to the energy needed to power a home for 16 years!
Personally, I really love their classic green tea and chamomile blends. Those are always my go-to's!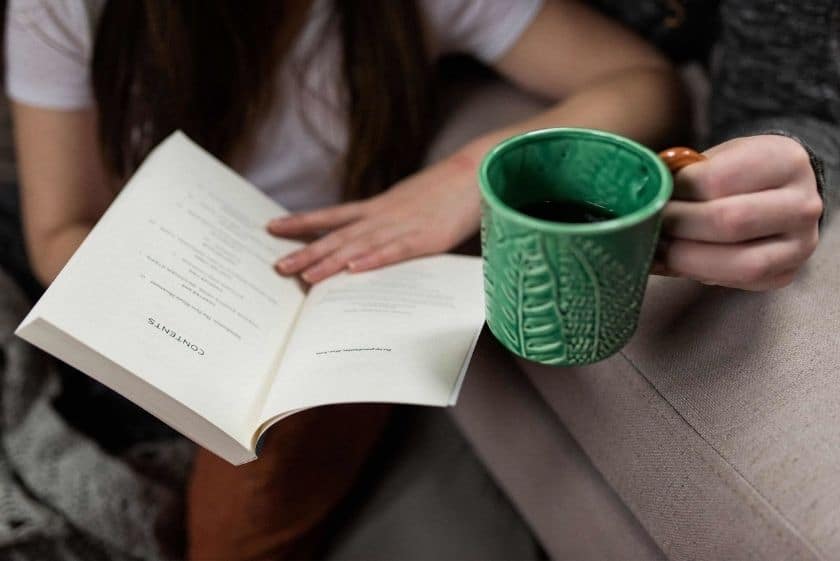 numi eco tea:
It's not too hard to find Numi in the tea aisle. Good thing too because this is one of my favorite organic tea brands amazing!
Numi makes a point to use organic ingredients in all their teas, and real ingredients without any artificial flavorings.
Conventional teas tend to be blended or sprayed with artificial flavorings that leave a perfumey aftertaste – yuck. Thankfully, Numi never does this.
packaging
Numi's packaging is also something to applaud: They use recycled cardboard outer packaging that's made of 85 percent post-consumer waste and printed with soy-based inks.
They don't use plastic shrink wrap either. Instead, they use natural, biodegradable filter-paper tea bags rather than nylon tea sachets.
carbon impact
Similar to Arbor Teas, they also participate in carbon offsetting.
Numi monitors and reports the carbon impact of everything they do to Carbon Fund.
Since 2011, they have offset over 6 million pounds of carbon through the purchase of carbon offsets that support renewable energy projects.
fair trade certified
Another thing I love about Numi?
They're a B-certified corporation, making them a purpose-driven company that benefits shareholders, employees, the community and the environment.
If that's not enough, they're also fair trade certified. These guarantees farm workers are paid living wages and treated right.
Numi has a lot of different products to choose from, but I recommend sticking with their eco tea bags or loose leaf tea for the least amount of waste.
choice organic tea:
I see Choice Organic Teas at my health food store a lot. Perhaps that's because they have some pretty impressive wellness organic tea options to choose from.
It's great how all their teas are made using organic ingredients, so you can trust what you're drinking is of the highest quality.
Plus, as stated earlier, organic farming is very important for biodiversity!
packaging
To seal the deal, they use unbleached, paper fiber tea bags. These tea bags are folded then sewn instead of being glued or stapled.
Then, they're placed into envelopes and put into boxes made from 100 percent recycled paperboard printed with plant-based inks. This makes their packaging biodegradable!
I also really love the fact this brand is certified organic, fair trade certified, Non-GMO project verified and packed in the U.S.A.
sustainability
Not to mention they match 100 percent of their facility's electricity use with Renewable Energy Certificates (RECs) purchased from 3Degrees.
This means they're helping build a market for renewables worldwide!
faqs
are most tea bags biodegradable?
No, most traditional tea bags are not made with biodegradable or compostible materials at all! They are designed to be sold and tossed into landfills after use. That's why choosing loose leaf tea or tea that's packaged with compostable tea bags is so important.
how long does tea last?
When stored in a sealed container, it will typically last around 6 months! Keep it out of sunlight or heat for best results.
is organic tea good for you?
YES!! While each brand of tea has its own benefits, tea is known for aiding your digestive system and it's high in antioxidants. But poor business practices and packaging can reduce those benefits in regular tea brands. So using organic is the way to go to reduce the harmful effects of pesticides and plastic.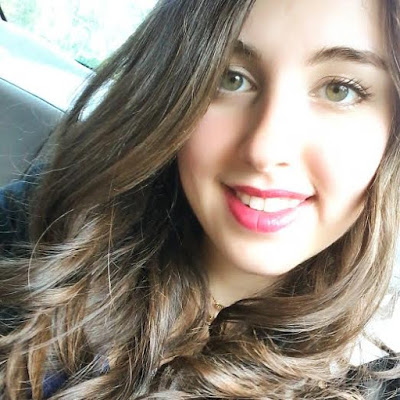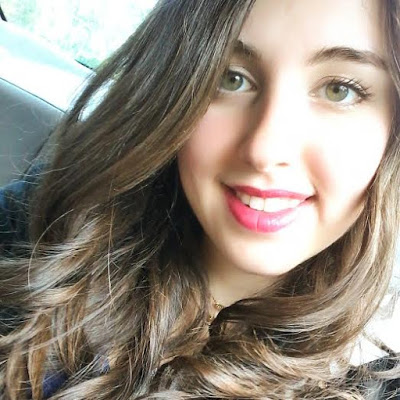 Guest Post: Ariana Palmieri is the founder of Greenify-Me.com, a blog dedicated to zero waste living and sustainability. Her work has been featured on MindBodyGreen, Green Matters, The Penny Hoarder and several other publications. Get her free e-book "10 Ways to Reduce Trash" by signing up to her newsletter and learn how to reduce your waste today.