6 Best Safety Razor Brands + Blades 
November 30, 2022 | Kathryn Kellogg
Last Updated on November 30, 2022
Admittedly, I love having smooth, shaved legs. But did you know an estimated 2 billion razors end up in landfills every year?
Disposable razors aren't recyclable because they're small and often contaminated with dead skin and hair. Plus, they're made from plastic (and typically packaged in excessive plastic), and only used 5-10 times before heading to landfill.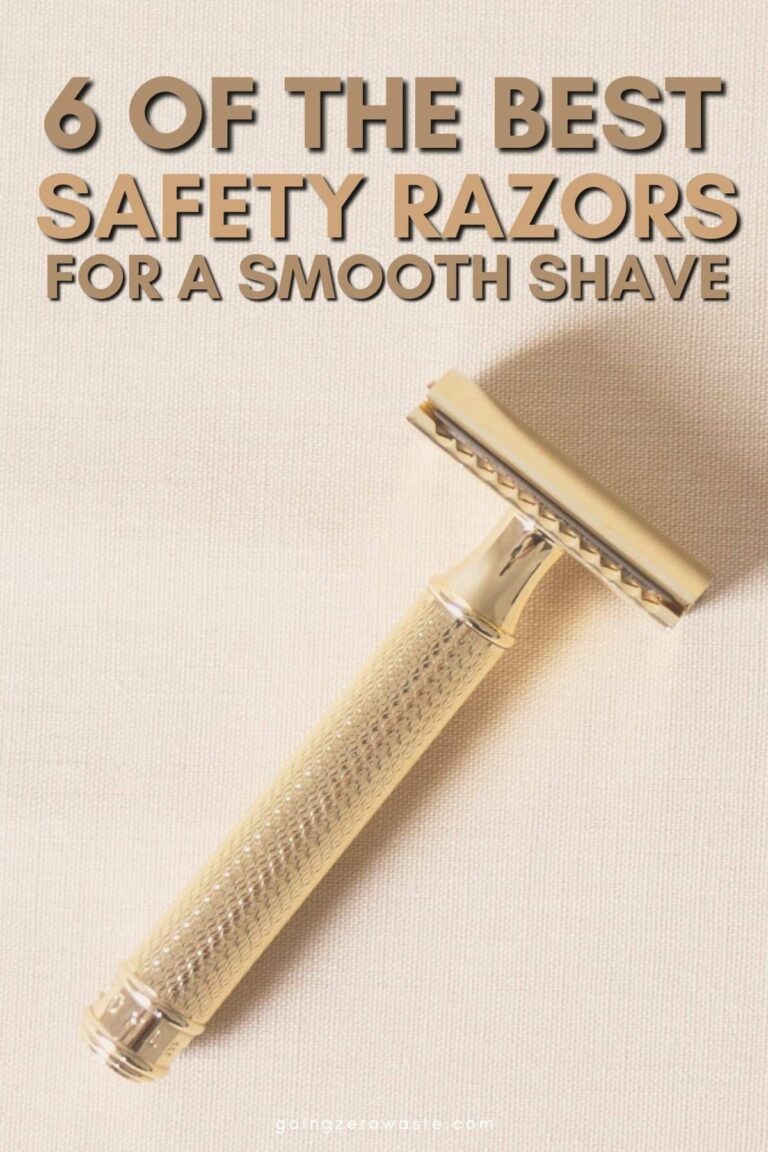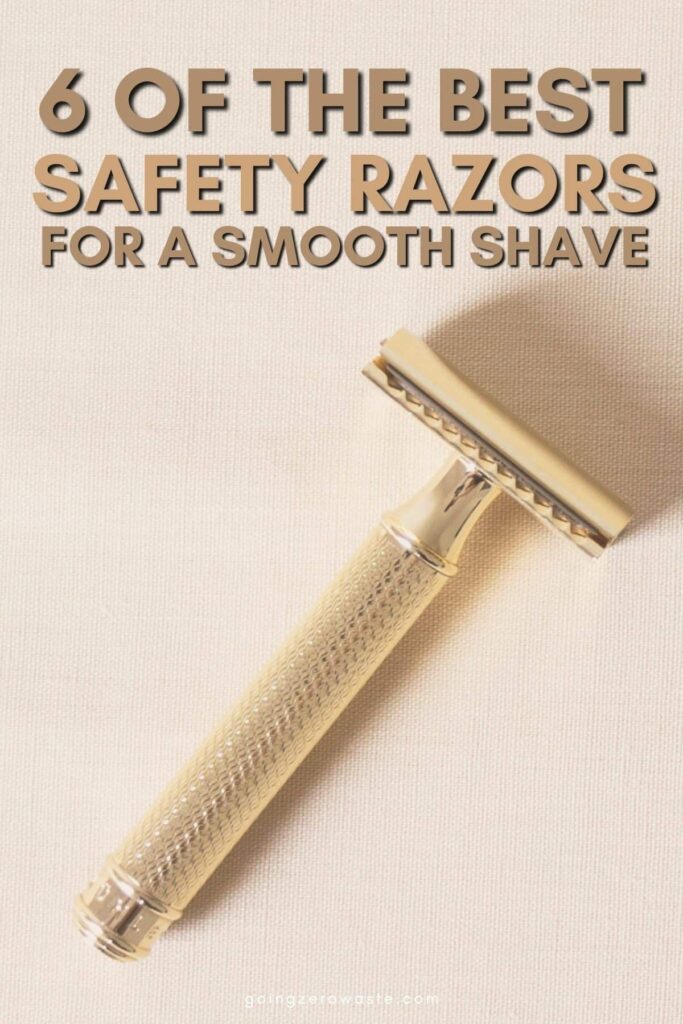 Some of the links in this post are affiliate links; for more information please see my disclosure policy.
While the most sustainable option is not to shave at all, that's not realistic or inclusive. Nor is it necessary, seeing as several reusable shaving options are available.
If you're like me and enjoy a smooth shave (without harming the planet), here are the best safety razor brands and blades on the market.
what type of safety razor is best?
The best type of safety razor is the one you will reuse on a consistent basis. Ideally, the safety razor will be made from durable materials like stainless steel.
If you shave your face, having a safety razor with a swivel head (like Leafshave) may be ideal for a more comfortable shave. If your focus is solely on legs and armpits, a single blade razor is more than adequate.
For those with sensitive skin, Oui The People's razor was designed to be extra gentle and may be the best pick. However, all the razors on this list will give you a smooth shave with the help of some shaving cream or soap.
The best safety razors will also come with blades and offer blade refills. Ideally, they will have take-back programs in place for blade recycling (like Albatross does).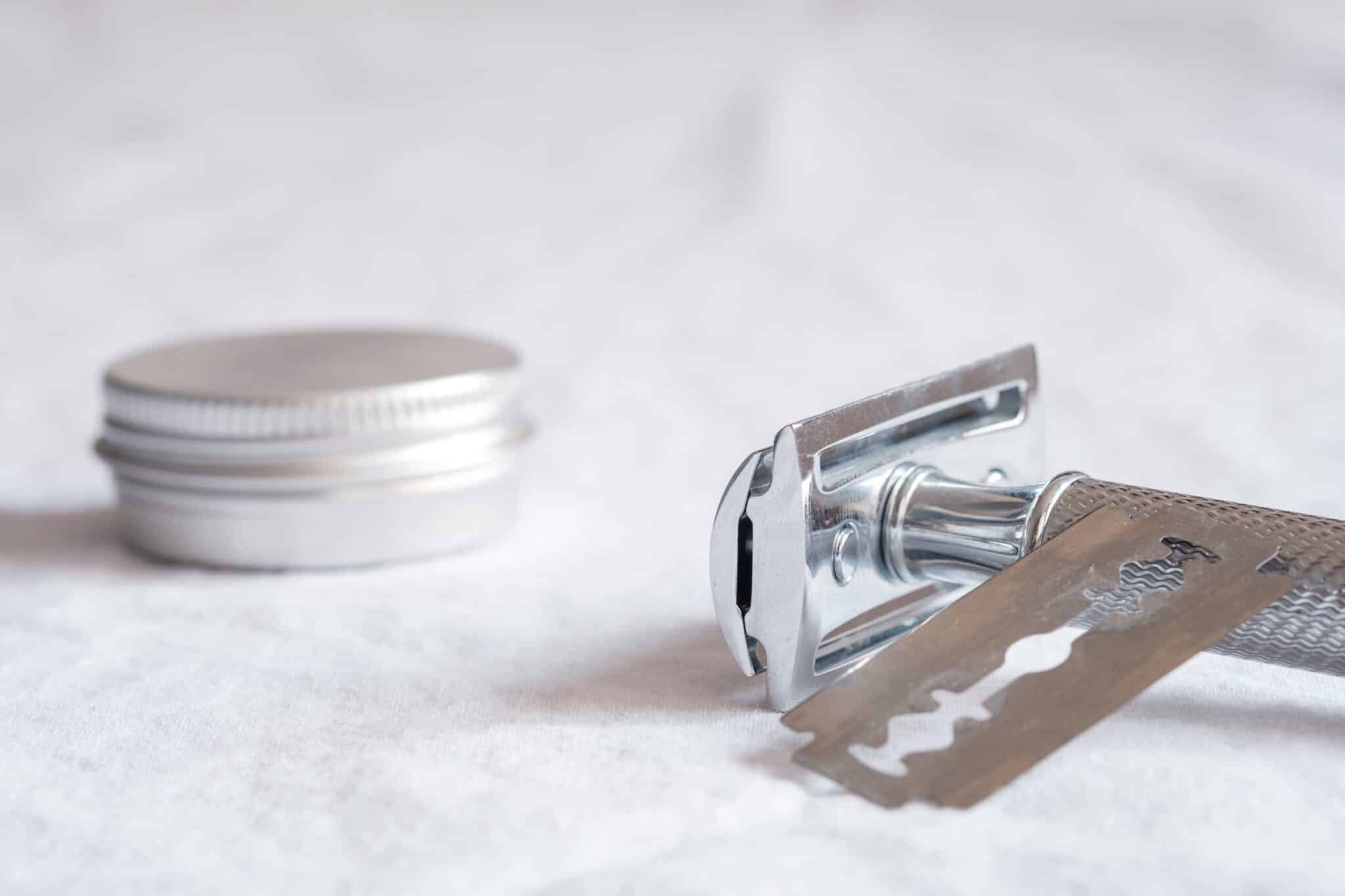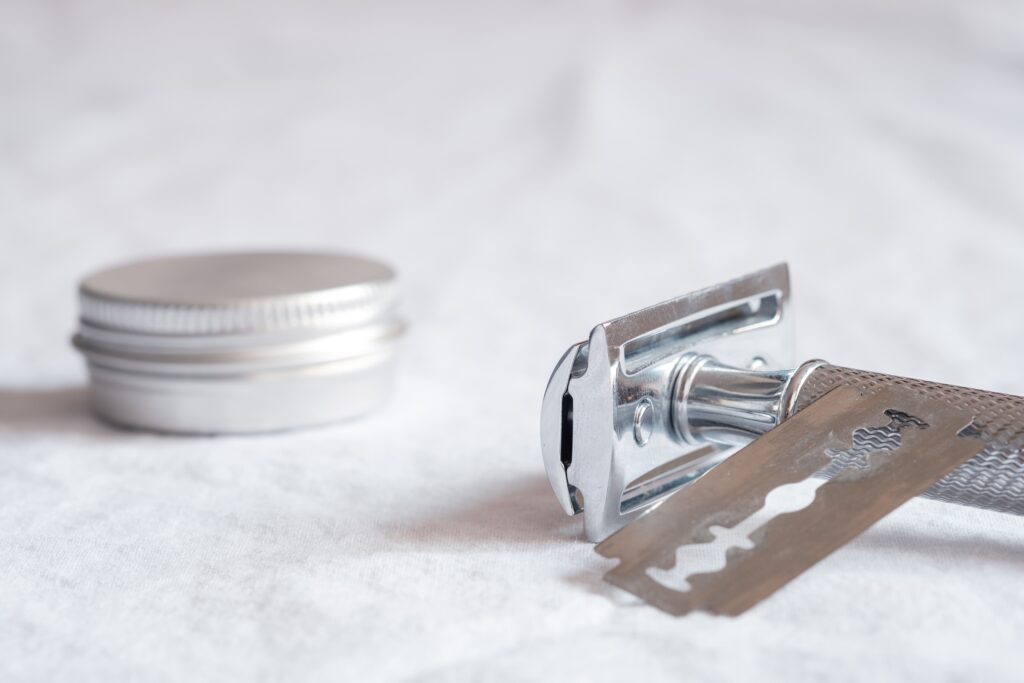 is it worth switching to a safety razor?
Yes, it is worth switching to a safety razor – not just for the planet, but your wallet.
Lets do some math: One Venus Razor Body is ~$11.99, and a set of four refills is ~$18.95. Assuming you switch your blades out every three weeks (which is average from above) you'll spend about $100 on shaving each year.
Most girls start shaving their legs around 12 and tend to stop shaving in their 60s. That's about 50 years of shaving and $5,000.
With a reusable safety razor, you only have to make the initial investment for the razor once. Then, you just replace the blades as they dull (which takes months in some cases, depending on the brand, blade, and how often you shave).
Lets use Ecoroots safety razor as an example: The initial reusable razor costs $39.50 and a pack of 10 blades is $4.97. If you change your blade every 3 weeks, you'll be spending about $9.94 on blades a year. Over the course of 50 years, including the purchase of the sustainable safety razor, you're looking at ~$537.
Which would you rather pay, $5000 or $537?
which safety razor is best for beginner?
Any of the safety razor brands listed here are best for beginners. There is a bit of a learning curve, as it will take time getting used to handling a safety razor.
However, I personally recommend trying out EcoRoots' safety razor if you're new to it: Theirs is easy to assemble, delivers a smooth shave, high quality and won't give you razor burns.
To assemble, you just unscrew the top, add a new blade in between the safety guards, then twist the safety guards and blade back onto the handle.  
If you're truly intimidated, check out my guide on shaving with safety razors. It answers the most common questions associated with using safety razors.
RELATED: How to Shave With a Safety Razor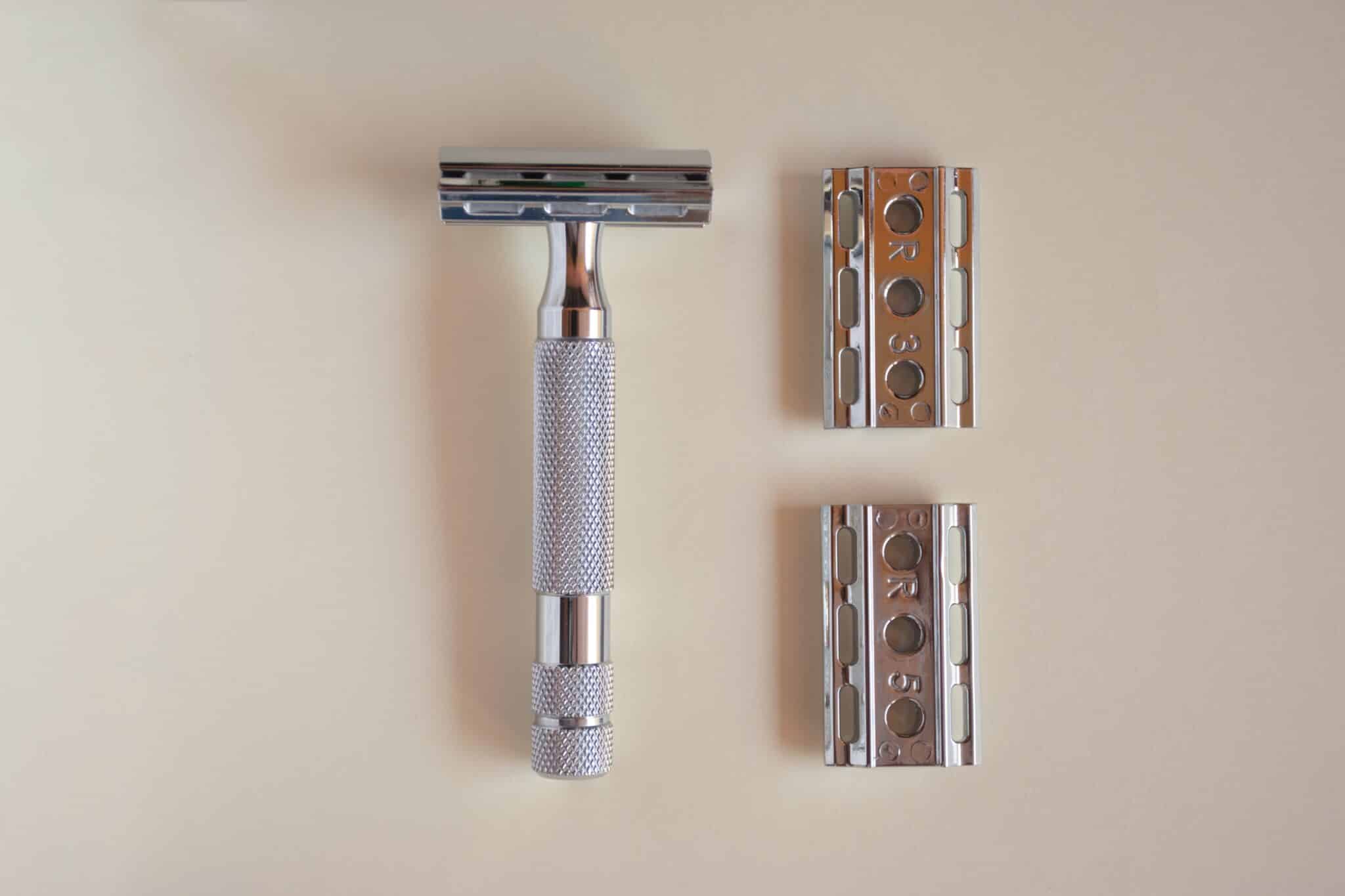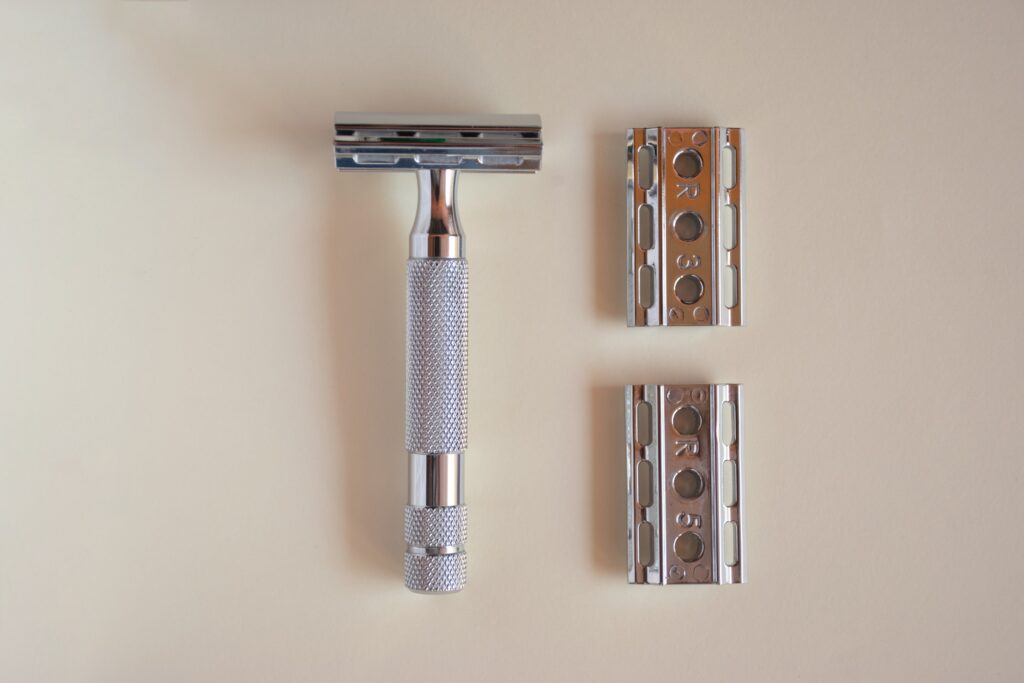 how many shaves is a safety razor good for?
You can get an infinite number of shaves from a safety razor. The safety razor itself is reusable, so you can keep that for years to come.
You will need to replace the blades every so often, but not the safety razor itself. How many times you replace the blades will vary from razor to razor.
Some companies recommend replacing blades after 10 shaves, whereas others don't have a limit – just use it until it gets dull, then replace it. This will vary based on how often you shave.
To maintain your safety razor, try to keep the blade and safety razor dry so it doesn't rust. If you like to shave in the shower, that simply means wiping it off and letting it dry outside the shower after use.
RELATED: How to Maintain a Healthy Safety Razor
do safety razors actually give a closer shave?
Yes, safety razors do give a closer shave. This is because the blade on a safety razor is much more efficient than the one on a disposable plastic razor.
Remember: Many safety razors utilize a single blade, instead of multi-blade cartridges. But this is a good thing, as only a single blade passes over the skin, which causes less razor burn.
For the best experience, make sure to lather the area you intend on shaving with some soap or shaving cream.
You don't need to use a lot of pressure – use a light hand as you shave and let the razor do all the work. One pass over the skin is all you need for a smooth shave.
gzw approved safety razors:
I've rounded up a list of safety razors that get the Going Zero Waste seal of approval. All of these safety razors will help you eliminate single-use razors from your life.
All of these safety razors come with some blades to get you started. When you run out, all of these companies offer blade refill options. Some even sell mini tins you can store used blades in, or take-back programs for recycling used blades.
I've gone ahead and highlighted some of my favorite features of each brand, but it isn't an exhaustive list. Be sure to check out their websites for more information.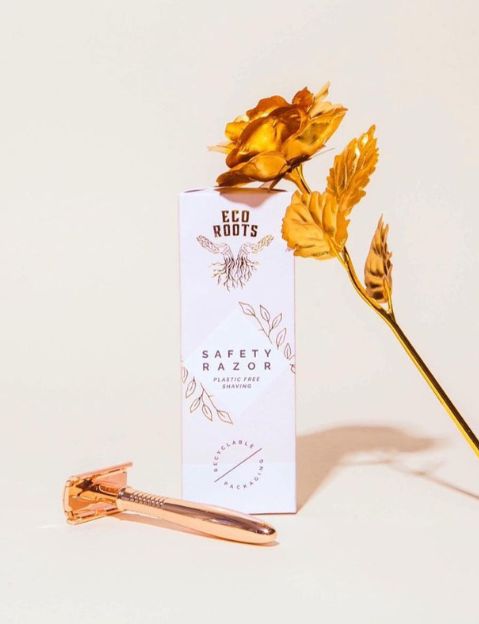 Made from zinc alloy and stainless steel
Single blade razor
Ships plastic-free in a recyclable cardboard box
Comes with 5 blades
1% for the planet
Blade refills available, 10 pack
---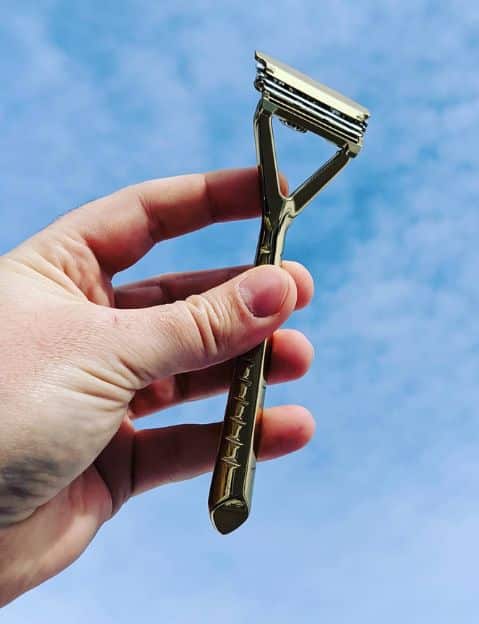 Stainless steel safety razor
Pivoting head for a smoother shave
Choice to load one, two, or three blades at a time
Comes with 10 razor blades
Blade refills available, 50 pack
---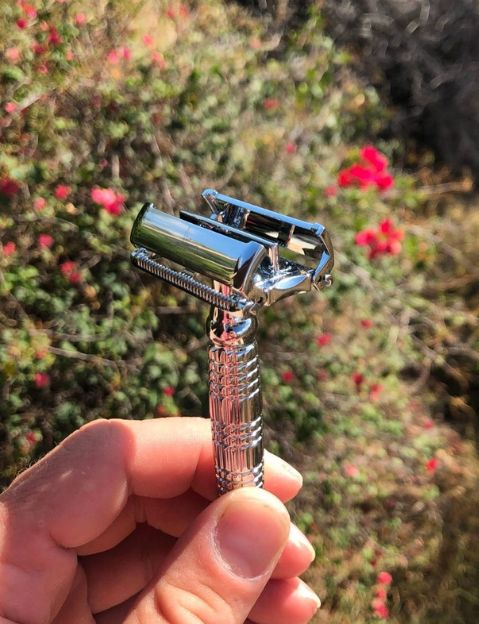 100% corrosion-resistant stainless steel
Single blade razor
Comes with 10 replacement blades in a hemp bag
Take-back program for blade recycling
Blade refills available, 10 pack + annual refill options
---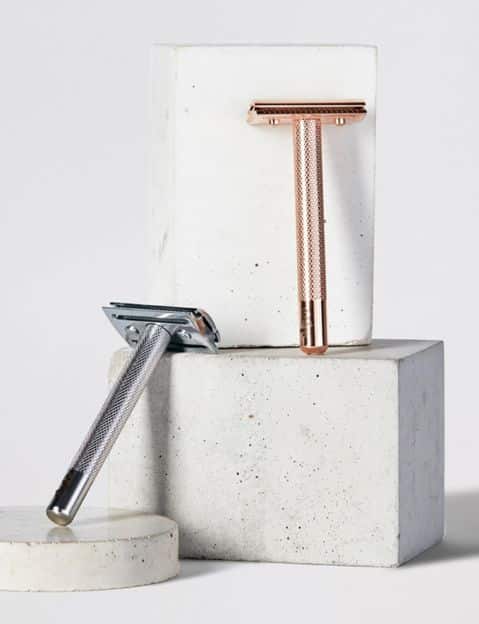 Stainless steel safety razor
Single blade razor
Black owned brand
Made for sensitive skin
Comes with 10 blades
Blade refills available, 10 pack
---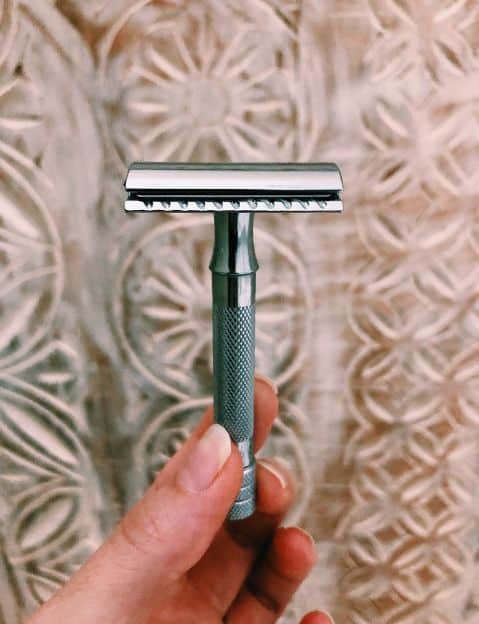 Chrome plated double edge safety razor
Single blade razor
Made by Merkur in Germany
Long handle for superior control and comfort
Comes with one stainless steel blade
Blade refills available, 10 pack
Plants a tree with every order
---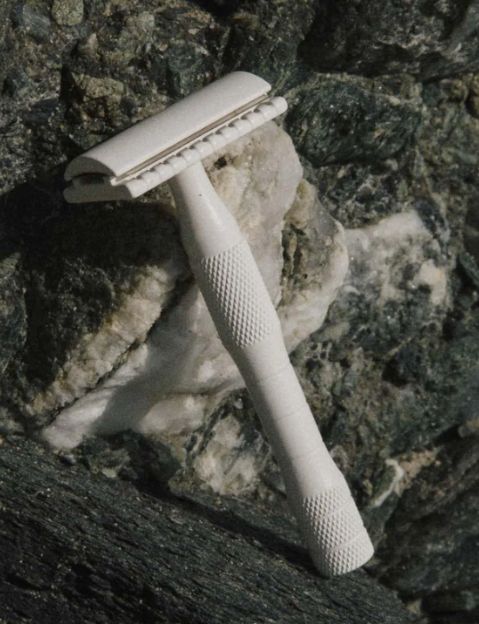 Handle and top made from solid brass
High-quality stainless-steel blades
Packaged in recyclable cardboard box
Ships in recycled content
Plants a tree with every purchase
Blade refills available, 20 pack
So, which of these sustainable safety razors would you try? Let me know in the comments below!