Oeko-Tex: What Does The Label Mean?
January 31, 2023 | Kathryn Kellogg
Last Updated on August 29, 2023
I'm sure you've seen me use the term "OEKO-TEX" around my blog by now. But what exactly does it mean?
OEKO-TEX is essentially a certification a brand or manufacturer can apply for to ensure their products don't contain harmful substances. A few brands you might know who have been OEKO-TEX certified are Avocado Mattress, Girlfriend Collective, and Wolven.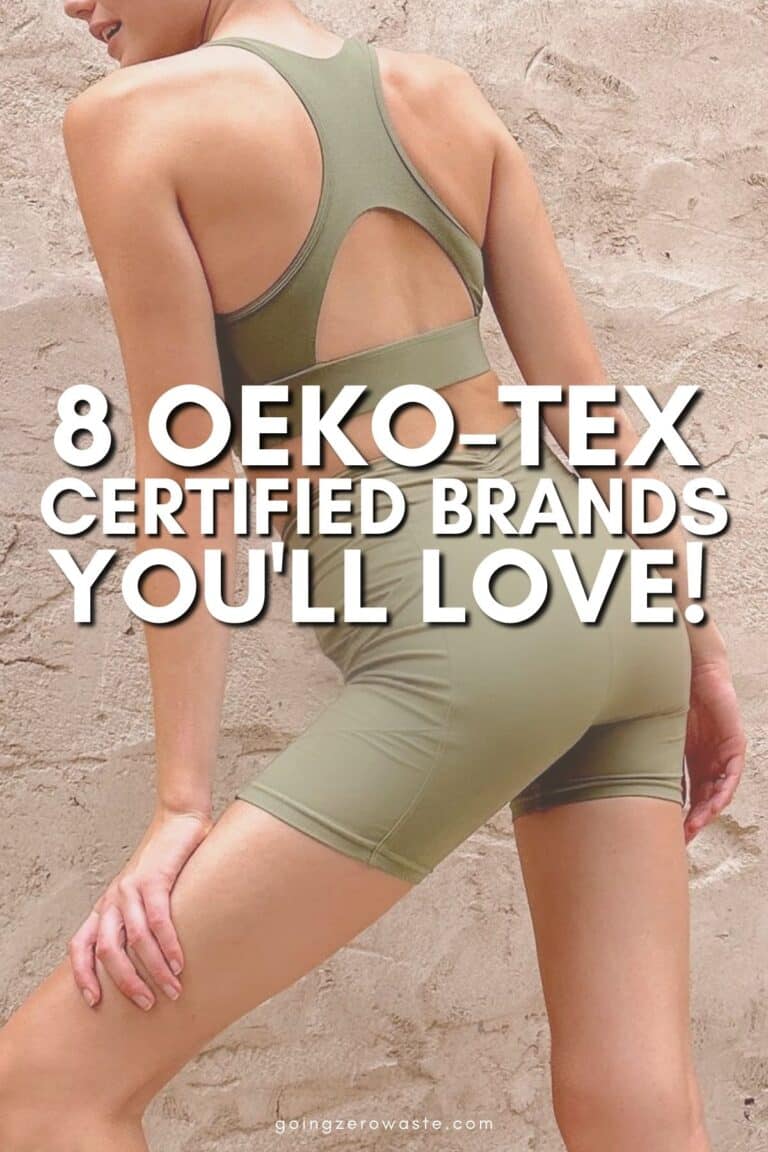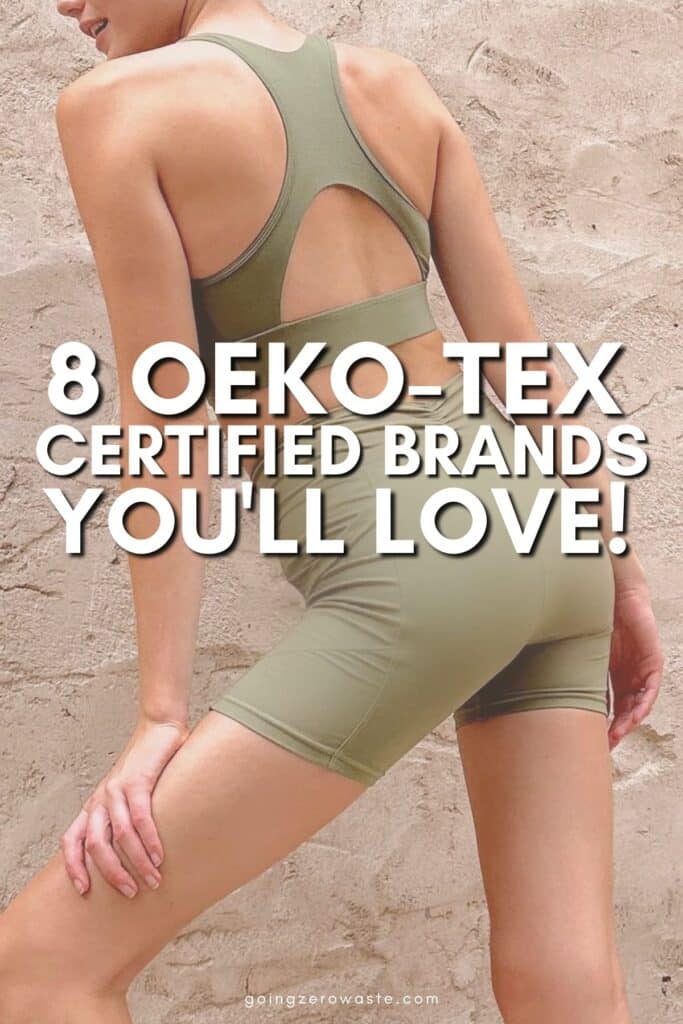 Some of the links in this post are affiliate links; for more information please see my disclosure policy.
If you head over to their websites, these companies will have the OEKO-TEX certification on their product pages or in their product descriptions. But they didn't get there by chance – brands have to apply and submit their products to rigorous testing first.
But to me, certification is just the first step towards being an environmental and socially responsible business. That's why I'm sharing 8 of my favorite OEKO-TEX certified companies that truly go above and beyond. But first, lets talk more about what an OEKO-TEX certification actually is.
what is oeko-tex?
OEKO-TEX is a third-party certification system which verifies a product is tested for chemicals potentially harmful to humans. While OEKO-TEX doesn't manufacture any products themselves, they verify other companies' products.
Third-party certification is important because it means an independent organization has reviewed the product and determined it complies with specific standards for safety, quality or performance.
Products that earn the OEKO-TEX certification are safe for human health. For example, Avocado Mattress uses latex, cotton and wool in their mattresses that have received the standard 100 by OEKO-TEX, to ensure no harmful chemicals are present.
There are 6 different sets of OEKO-TEX certifications that serve different purposes:
Made in Green: This label identified textiles and leather goods tested for harmful substances and which have been manufactured under sustainable and socially responsible conditions.
Standard 100: All types of textiles that have been tested for harmful substances, from yarns to the finish product, may bear the STANDARD 100 product label.
Leather Standard: This label is specifically tailored to leather articles which have been tested for harmful substances. Certification can be awarded for leather semi-finished products, finished leather, leather fibre materials up to finished articles and accessories.
STeP: This certifies facilities which manufacture textile and leather articles under sustainable production conditions.
Eco Passport: This identifies chemicals, colorants and auxiliaries used in the textile and leather industry which are not harmful to health, and which are environmentally friendly.
Responsible Business: Management tool to meet supply chain due diligence requirements in the textile and leather industry.
You can learn more about each certification on OEKO-TEX's website.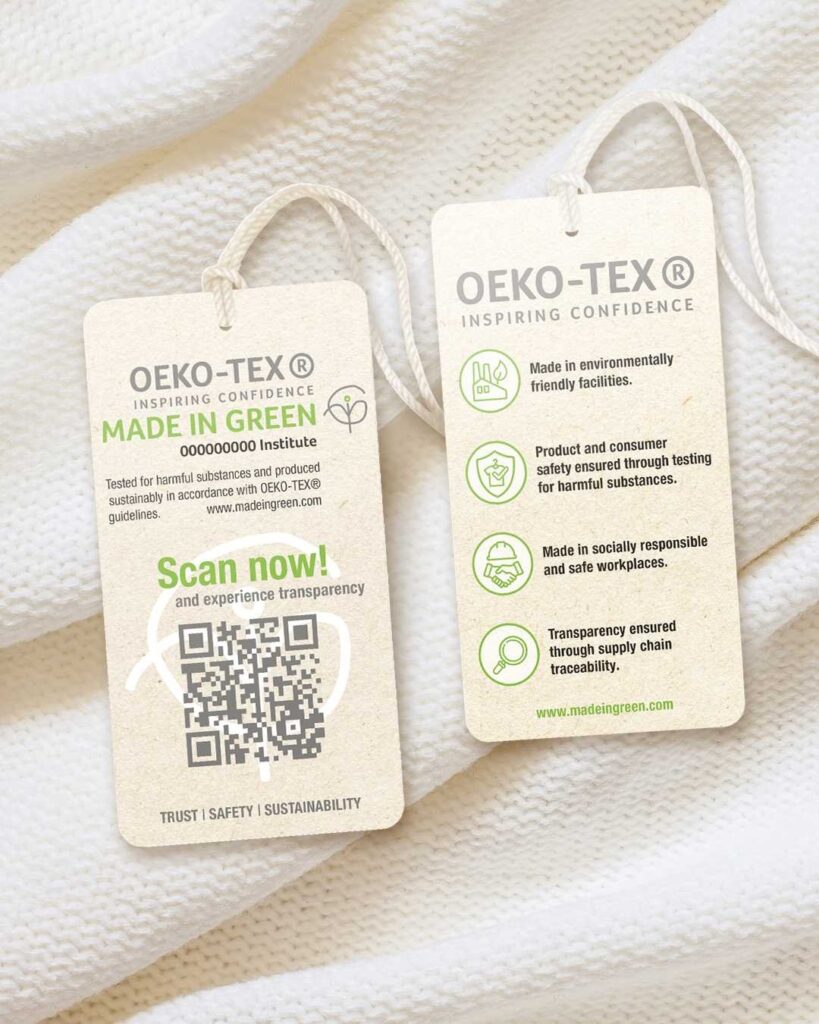 what are oeko-tex standards?
The most common certification you will see is the OEKO-TEX Standard 100. This is used in many clothing, shoes and home textiles.
The OEKO-TEX Standard 100 label means every component of the product (trims, zippers, lining, buttons, and threads) has been tested against a list of harmful substances and found safe for human health.
This test covers over 100 regulated and non-regulated substances which include pesticides, heavy metals, and formaldehyde. The list is updated annually following new legislation and scientific findings.
There are four classes of Standard 100:
Baby products (Class I – underwear, bedding, rompers, etc.)
Products with direct contact with skin (Class II – underwear, shirts, blouses, bed linen, etc.)
Products without direct contact with skin (Class III – jackets, coats, outdoor textiles, etc.)
Decoration Material (Class IV – table linen, curtains, upholstery fabrics)
Depending on which class a product fits in, different limits and concentrations of chemical substances may be allowed. For example, baby products have the strictest rules whereas decoration materials may allow higher concentrations of certain substances.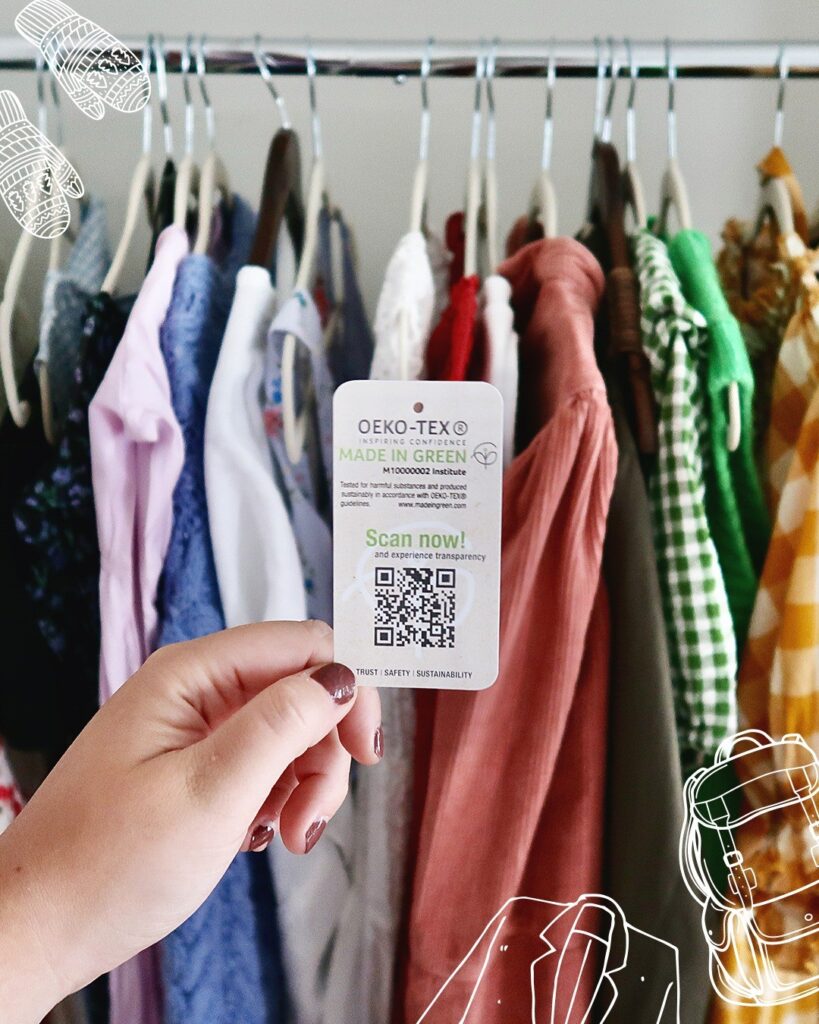 what is oeko-tex made from?
The materials and end products that are OEKO-TEX certified are in the textile category. But there's a wide variety of goods within that category that can earn a certification.
The materials that can be OEKO-TEX certified include:
Any textile in any stage of processing (from threads to finished goods)
Natural fibers (like wool) as well as synthetic fibers (like polyester)
Various components of a finished product (like threads, dyes, linings, buttons, zippers, coatings, etc.)
Leather
Plastics and foams
Glass and metal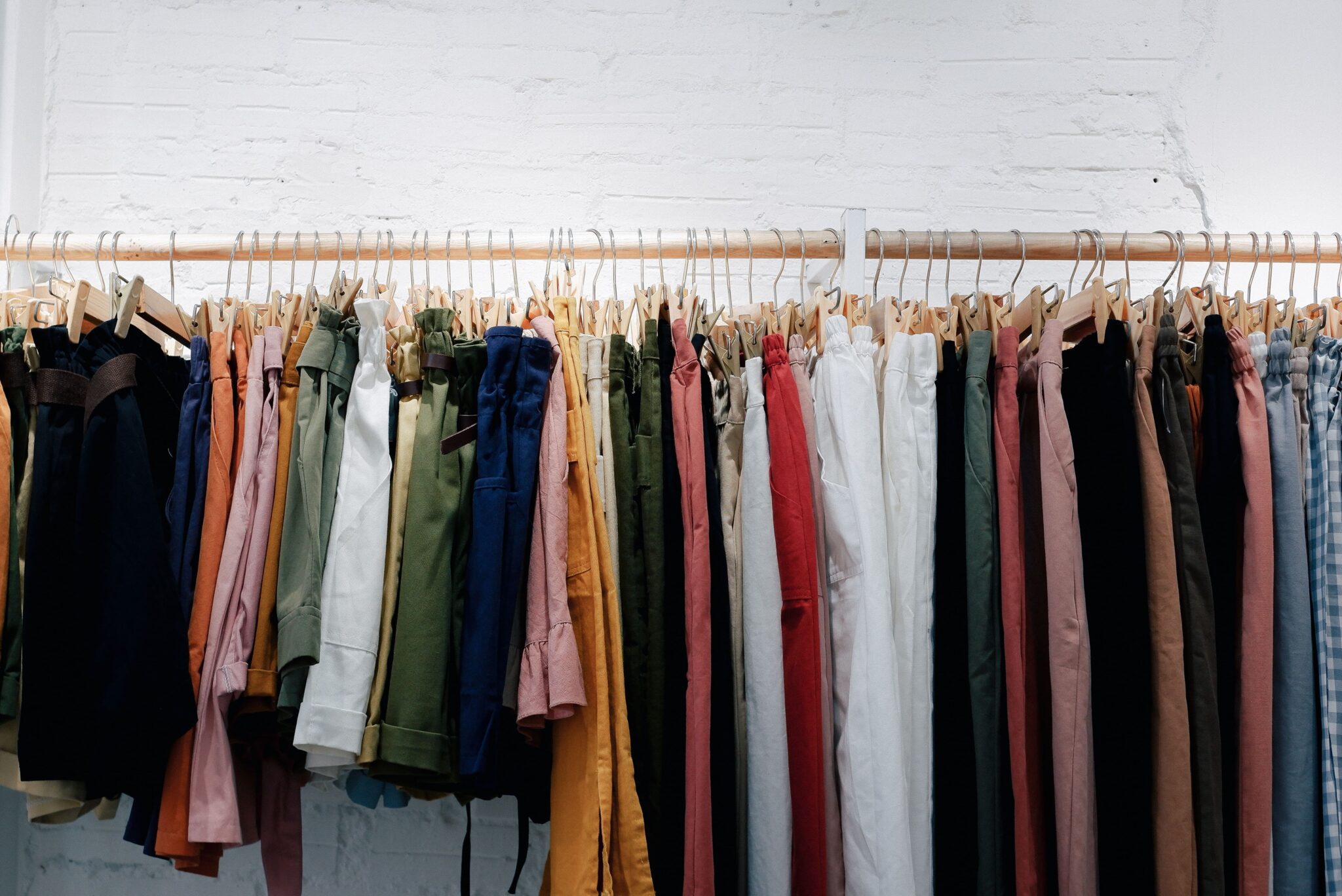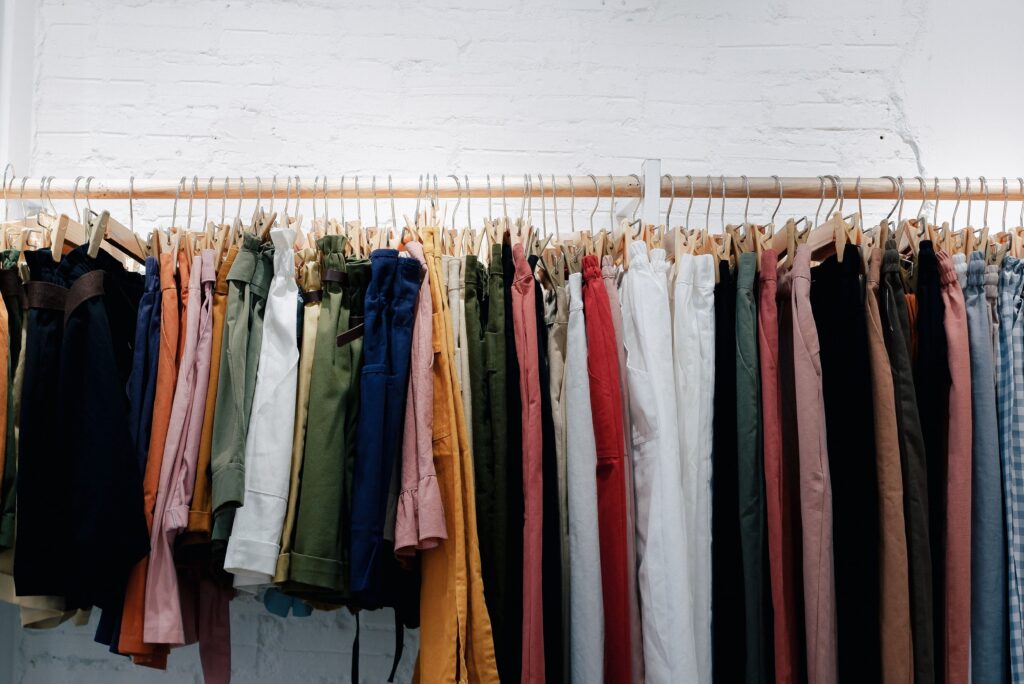 does oeko-tex have formaldehyde?
Products certified with OEKO-TEX Standard 100 in class 1 (meant for babies) prohibit formaldehyde. However, in class 2, 3, and 4, formaldehyde is allowed in smaller increments.
Specifically, OEKO-TEX allows 75mg/kg of formaldehyde in bedding and clothing designated to be against skin. For items with no direct contact with skin (aka class III,), they allow 150mg/kg. And for class IV (decoration material), 300mg/kg.
By design, OEKO-TEX 100 Standard must work for all fibers including cotton, polyester, nylon and rayon. Thus, OEKO-TEX allows formaldehyde, or it wouldn't work as a one-size-fits-all scale.
Formaldehyde is often used in the finishing of products (like wooden furniture or bed sheets). For bed sheets, it's often added to create a wrinkle-free finish; For wooden furniture, it's used in adhesives.
It's good that OEKO-TEX is monitoring products for formaldehyde. This ensures levels never go over an unsafe amount.
However, if you're worried about exposure to formaldehyde, it's recommended to purchase organic bed sheets with the OEKO-TEX certification and get thrifted wooden furniture (levels of formaldehyde are highest when wooden products are new).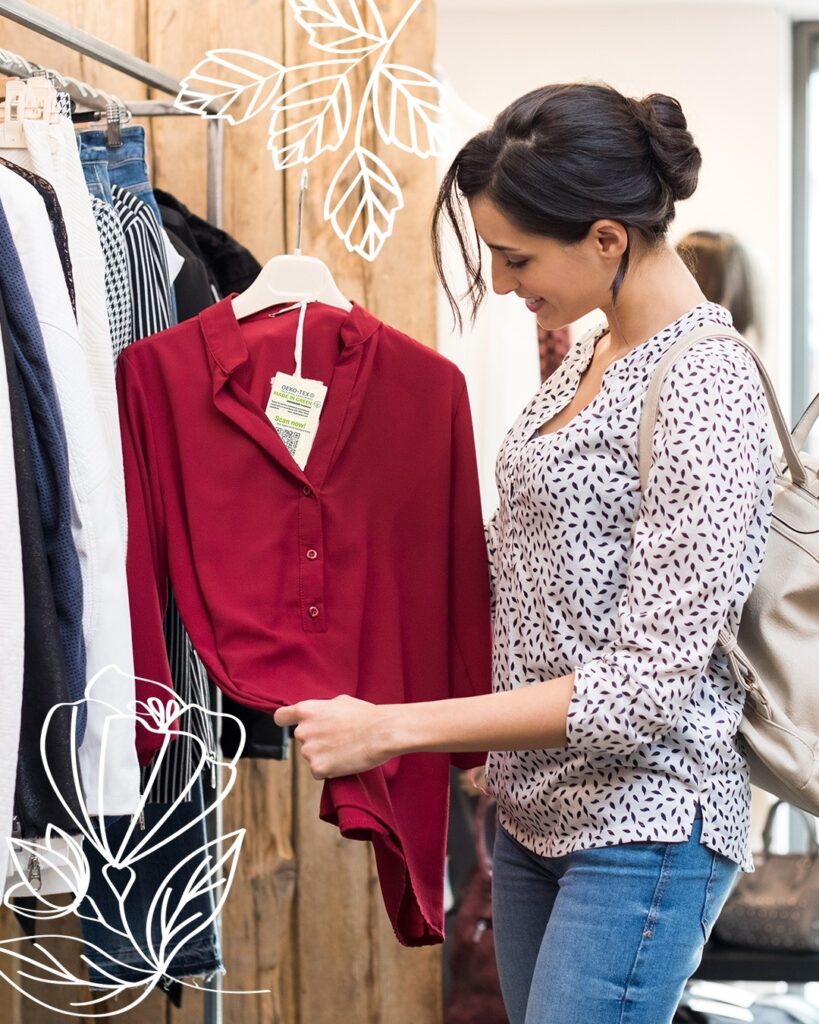 does oeko-tex mean non toxic?
The OEKO-TEX certification means the end-product and all its components are not dangerous to humans. Products that carry this label have been tested and proven free of harmful toxins.
Also, they have a label check tool where you can look up a specific certified product using a number and/or QR code to verify if it's got the OEKO-TEX label. This ensures transparency, which helps reduce greenwashing.
However, this certification is not the only thing you should be looking at. Checking for other certifications is also a good idea to ensure you get a product good for people and planet.
Here are several other certifications to look for:
B Corporation: a business that meets the highest standards of environmental and social performance, legal accountability, and public transparency.
Global Organic Textile Standard (GOTS): the world's leading processing standard for organic textiles and fibres, including ecological and social criteria, backed by independent certification of the entire textile supply chain.
Forest Stewardship Council (FSC): Certifies that wood, paper, and rubber-based products are sourced sustainably
Fair Trade International: Considers the wages and working conditions of the people who make the products.
Along with these labels, you should also look for products that are:
Made from organic or recycled materials
Vegan and/or cruelty-free
Give back to the environment/community in some way
Mindfully packaged with minimal waste
brands that are oeko-tex certified
Now that you know what OEKO-TEX is, here are some brands that are OEKO-TEX certified and get the Going Zero Waste seal of approval. All these brands are OEKO-TEX certified but most go beyond that, be it through donating to nonprofits, using recycled materials, and/or being climate neutral.
I've gone ahead and highlighted some key features of each brand, but it isn't an exhaustive list. Be sure to check out their websites for more information.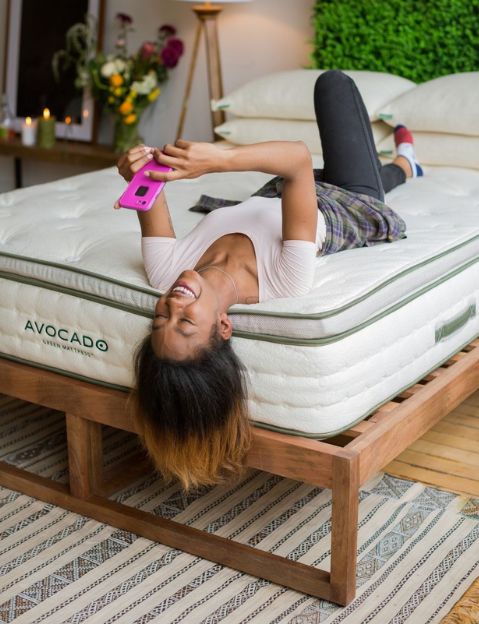 Latex, cotton, + wool have received OEKO-TEX Standard 100 certification
Sustainable mattress company
100% GOTS organic certified cotton and wool
Handmade in California
Carbon negative
Upcycles material byproducts
1% for the Planet
---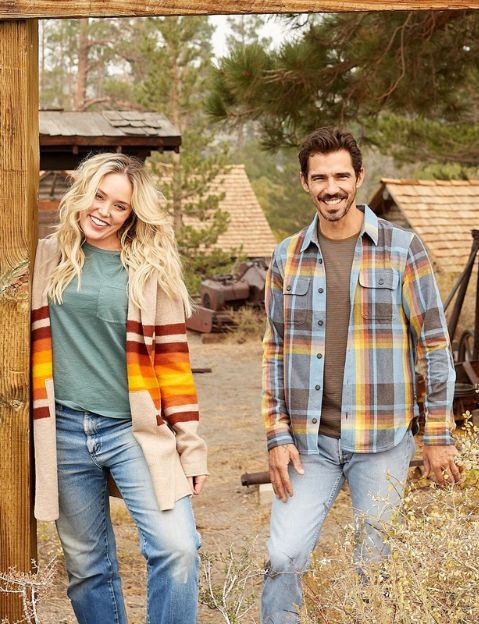 OEKO-TEX Standard 100 certification
Women and men's apparel
made from hemp, TENCEL Lyocell, organic cotton, + recycled fabrics
Reusable mailer option
1% For The Planet
---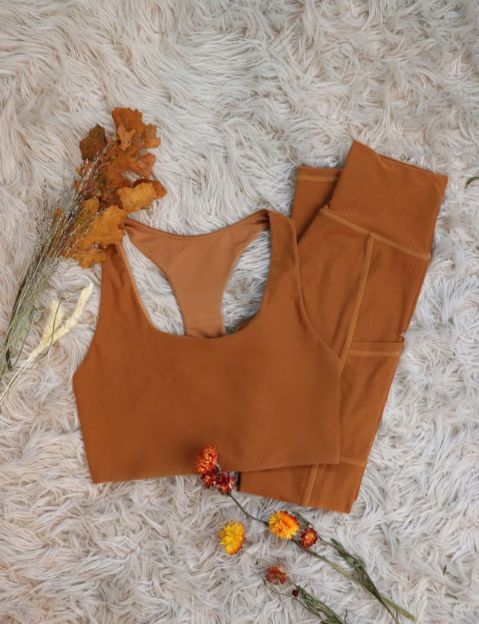 OEKO-TEX Standard 100 certification
Sustainable activewear
Made from recycled plastic (rPET)
Vegan + cruelty-free
Climate neutral
1% For The Planet
---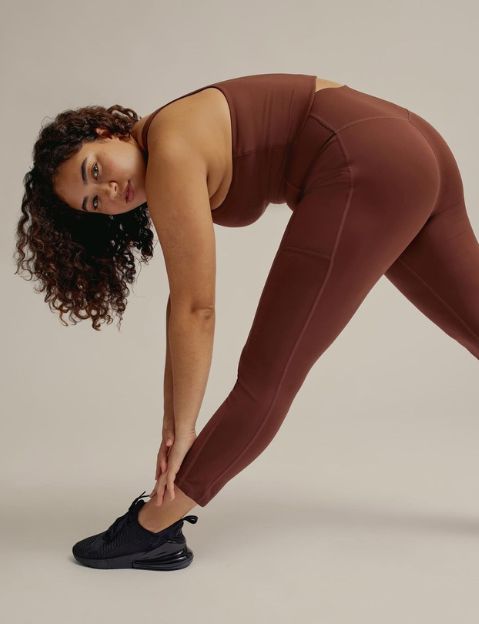 OEKO-TEX Standard 100 certification
Women's clothing
Extended sizing XXS-6XL
Made from recycled fishing nets and post and industrial waste recovered from the ocean
Give back to clean ocean
Ethical and eco-friendly manufacturing in Taiwan and Vietnam
---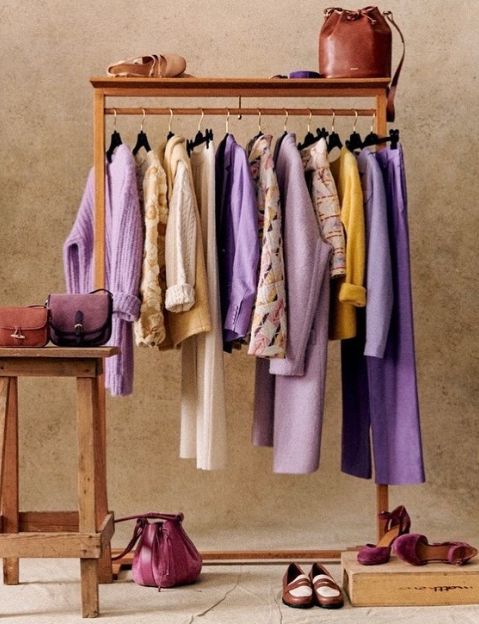 OEKO-TEX Standard 100 certification
Women's footwear + clothing
Recycled + natural materials
Uses vegetable-tanned leather
Handmade pieces
Philanthropic program
---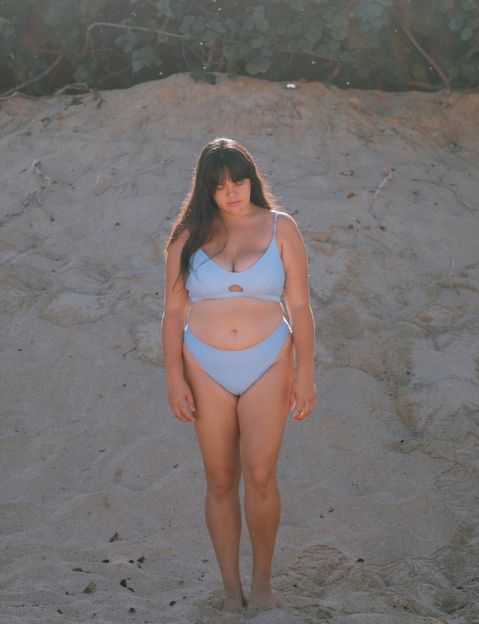 OEKO-TEX Standard 100 certification
Women's swimwear
78% ECONYL regenerated nylon
Ethical and eco-friendly manufacturing in Bali, Indonesia
Carbon neutral shipping
Left-over fabric scraps get recycled again
---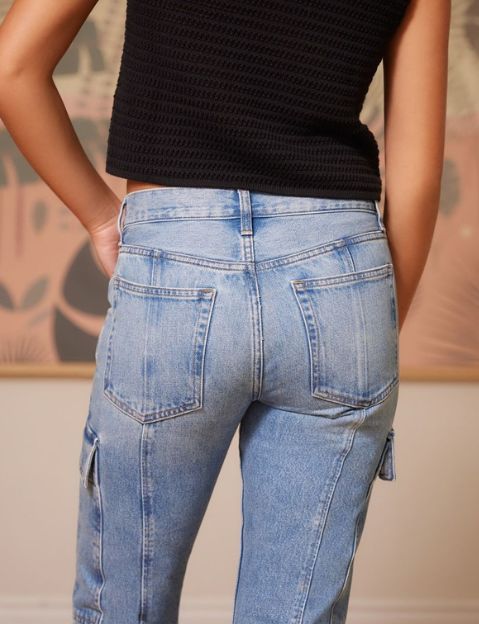 OEKO-TEX Standard 100 certification
Women's denim
Mix of fabrics like cotton, Tencel, + deadstock
GOTs certified mills
Fair trade
1% for the Planet Members
---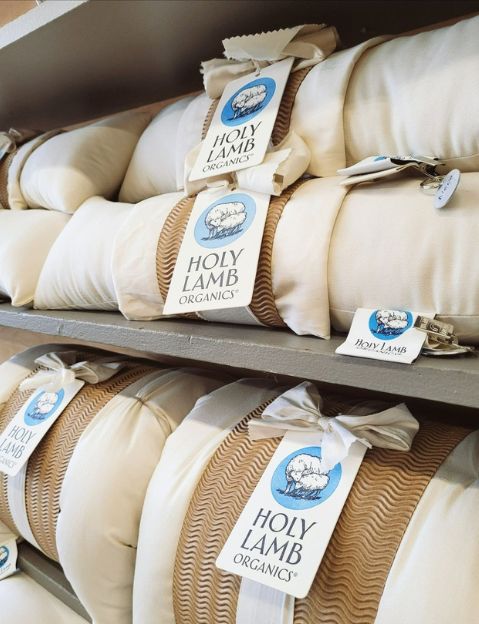 OEKO-TEX Standard 100 certification
Zero waste bedding company
100% GOTS certified cotton
No plastic packaging
So, which are your favorite certified brands? Let me know in the comments below!