Last Updated on September 15, 2020
The best thing about blogging has been meeting so many cool, like minded people.
There are zero wasters all over the world. It's awesome to get on Instagram and surf the zero waste hashtag. There are so many inspiring people working to make a difference!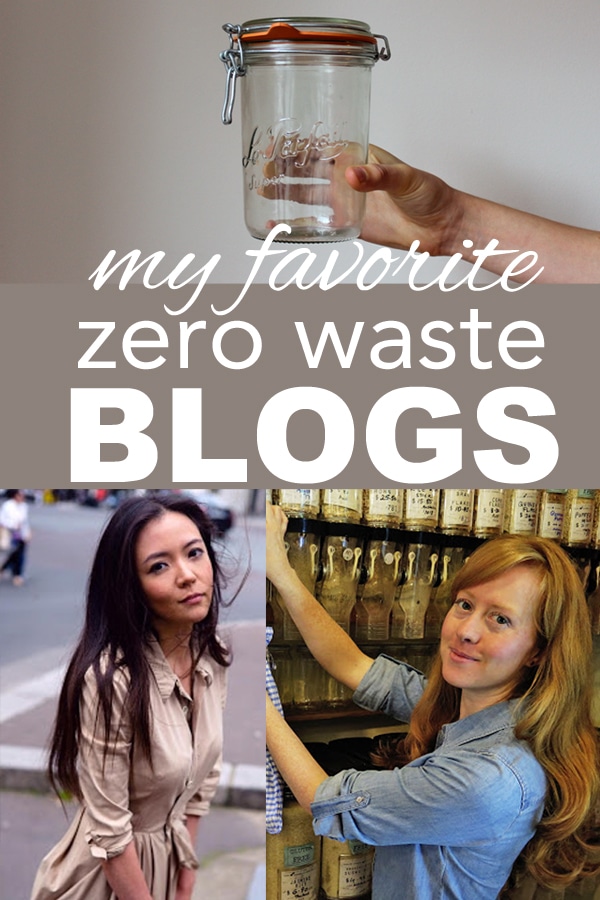 With any major lifestyle change, it's important to have a community that gets you. They understand the joy of finding alcohol, soap, or other kooky items without packaging.
I have to give a huge shoutout to the ZWBN. There's an interactive map. You can see if there's a zero waste blogger near you. If you're struggling with finding something in bulk in your area; they're probably a good person to reach out to.  
Thanks to the ZWBN, I found one of my best friends. Another zero waster that lives about 20 blocks from me.
She's currently on a break from blogging due to website difficulties, but you can read all about our trip to bulk heaven (aka Rainbow Grocery), our first coffee date and ocean cleanup. I'm sure she will be back online in no time, look for an announcement on her FB page.
blogs:
One of my all time favorite bloggers and my inspiration for starting the zero waste journey. Her writing is so conversational.
Originally from Ohio swept off to Paris, dropped into the perfect, minimal apartment – view of the Eiffel Tower included. What's not to love!
We have matching farmers market trolleys… so we obviously have excellent taste.
favorite Posts:
Year-Round Wardrobe; Being Prepared; Banning Single Use Plastic
---
I am really drawn to down to earth bloggers that make ideas and action approachable. People that represent just how normal being a zero waster is.
Because we are just normal people. We do everything everyone else does, just slightly different.
Erin is fabulous. Her blog is down-to-earth with simple, digestible tips. Like me, she also went zero waste by going plastic free first.
She's located in Melbourne, but also has some wonderful articles for traveling… especially to Arkansas. Home state shout out!
favorite Posts:
Trip to AR, Zero Waste Wedding, Am I Really Living a Simple Life?
---
This is a blog you just want to dive into. The posts are short. It's easy to read one or two and pick up a new tip.
The photography is moody and simple. The opposite of my light and bright style, and I cannot get enough. Most notable are Cecilia's city guides. Going somewhere? She has a bulk store and compost facility at a city near you! Plus, she has all around tips on things to do, see, and eat.
favorite posts:
Introduction to foraging, Coffee on the Go, Zero Waste Table
---
Zero waste shouldn't be complicated. It's easy and simple. And, if you don't take my word for it, you can see these three ladies slaying it.
I have my favorite zero waste youtubers and instagrammers coming up!
Who are some of your favorite zero waste bloggers?