10 Wellness Habits For Living Healthy
March 6, 2020 | Kathryn Kellogg
Last Updated on January 12, 2023
We have gathered 10 healthy habits for living healthy, so you can get the most out of your life! Feel refreshed and energized by adopting these good habits.
Spending some time focusing on wellness practices may help you become healthier, happier, and less stressed. With the proper tools you can work on building healthy habits that the entire family can benefit from.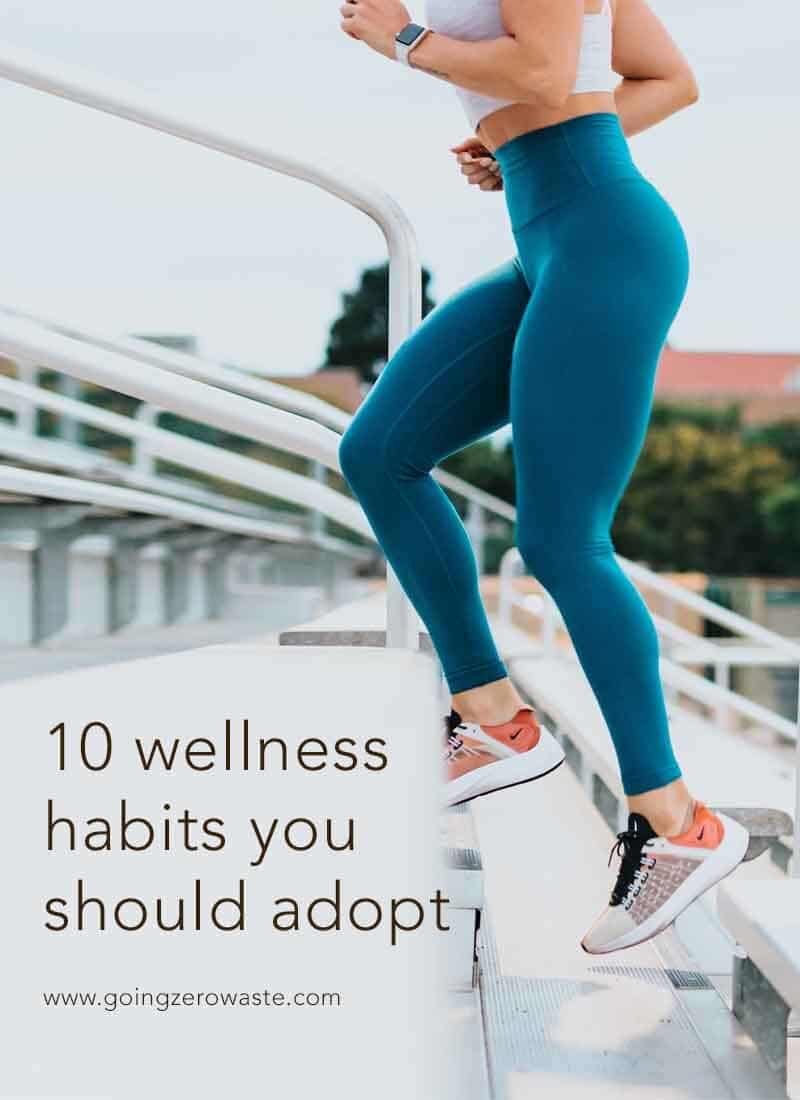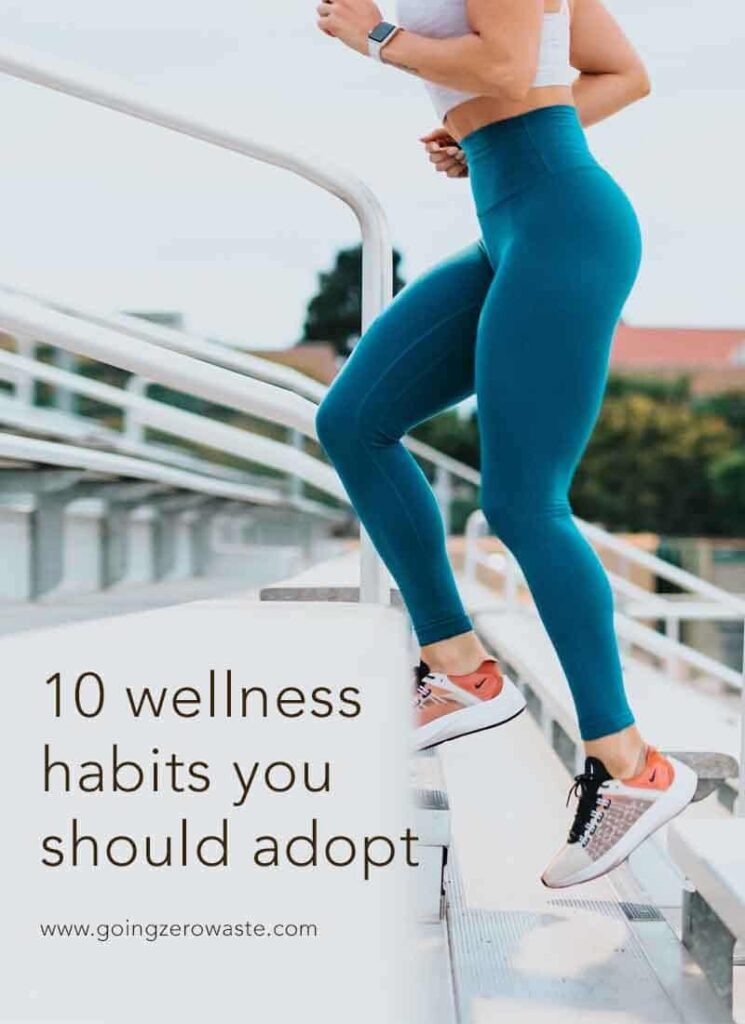 this post was sponsored, some of the links below are affiliate links. For more information please see my disclosure policy.
10 healthy habits
There is never a bad time to work on good habits and spend time in periods of growth and rebirth that allow for reflection and reevaluation. That's why I wanted to share these 10 healthy habits with you! We can all use a recharge…right?
Healthy habits are always en Vogue whether it's January or July.
It seems that there's always the latest and greatest trend in the health and wellness space, which can feel pretty overwhelming.
I feel like I got a little swept up in wellness culture in the past, but on the whole, I built a lot of good habits that improved my health and well-being.
Remember building healthy habits takes time, and it's not something that happens overnight. Be kind to yourself as you are taking on these 10 healthy habits!
So, if you're looking to kickstart a few wellness practices pick a few of these to start!
building healthy habits
get outside:
We're quickly becoming an inside generation with more than a quarter of Americans never venturing outside. (source)
Many of us spend a lot of time looking at screens so one of the best good habits I started last year was intentionally scheduling time to get outside!
Living healthy starts with prioritizing your health, and being outside is a great place to start.
My goal is to spend a little bit of time outside daily. It's great to get the blood flowing, exercise, and clear my mind.
Last year I started walking a lot more, and the easiest ways I've found were getting the right clothing, walking with friends, and getting into a good book!
Of course, Nala helps as well!
When it came to exercise in general, I was wearing old ratty leggings that made my legs itchy every time I wore them…. this of course never inspired me to go out and get active.
I was pretty pumped to add a few pieces from tentree to my clothing rotation.
Tentree as the name implies plants 10 trees for every purchase made.
To date, they've planted over 41 MILLION trees all over the world in countries like the US, Madagascar, Nepal, Indonesia, and more with a goal of planting 1 billion by 2030.
Each of their planting programs is designed to reforest, reestablish habitats, and provide jobs.
Tentree prioritizes sustainable fabrics, and ethical production, and their clothing is versatile easily transitioning from working around the house to getting outside to running errands.
take your vitamins:
I got really into supplements last year, you can read more in this blog post, eco-friendly and sustainable supplements. Building healthy habits can be as small as taking vitamins! I started taking a daily multi-vitamin, B vitamin, probiotics, vitamin E, CBD, and I've been taking collagen.
I have also been boosting my immune system during cold and flu season with zinc, vitamin D, vitamin C, and echinacea.
Taking vitamins has been one of the best wellness practices I have adopted.
I know that I don't always eat the best.
When you're working 60-70 hours things can start to slip and for me, that was consistently making food.
I wasn't eating a very balanced diet so starting my daily supplement routine was one of the best things I've done for my health.
I've really been able to tell a difference in my skin, and after my husband got the flu for two weeks, I got a really mild version.
But, it was so mild that I only ran a fever for about four hours cause I had been boosting my immune system like crazy.
So, now even Justin is on the immune-boosting train.
MegaFood vitamins
When it comes to vitamins, I've been very impressed with MegaFood.
They're a certified B Corporation which means they meet a strict code of social and environmental practices.
They have a very impressive roster of certifications like non-GMO project verified, and the first supplement brand to have its entire line certified glyphosate-free, tested for pesticides and herbicides, as well as many others.
And, when it comes to taking collagen, I'm a big fan of Further Food.
They have great traceability and sourcing. They're woman-owned right here in San Francisco and while they are packaged in plastic, they use 100% post-consumer recycled plastic #2.
Using recycled plastic reduces the carbon footprint by 78%, drastically improves the carbon footprint for travel due to it being lighter than glass, it consumes 90% less energy, and it's pure plastic (not a mix!) so it can be recycled again and again.
keep tech out of the bedroom:
I started plugging my phone in the living room at night and it has changed my nights. This seriously makes my mornings so much better.
Yes, I can get out of bed, walk over to my phone in the living room, hit the snooze button, and go back to bed.
I've done it a few times, but it's way less likely than when the phone is right next to my head. Otherwise, I used to just hit that snooze and sink right back into my mattress.
sleeping better
If you're looking at getting a new mattress, I just learned about this memory foam mattress from Amerisleep which is made mainly from soybean extracts.
It's also made with a Greenguard certified fire sock instead of traditional fire retardants.
Their foam is made in a Variable Pressure Foaming (VPF) chamber which creates virtually zero emissions and is the only method for making foam that exceeds the standards in the Federal Clean Air Act.
Amerisleep also ships their mattresses in a box made from recycled content!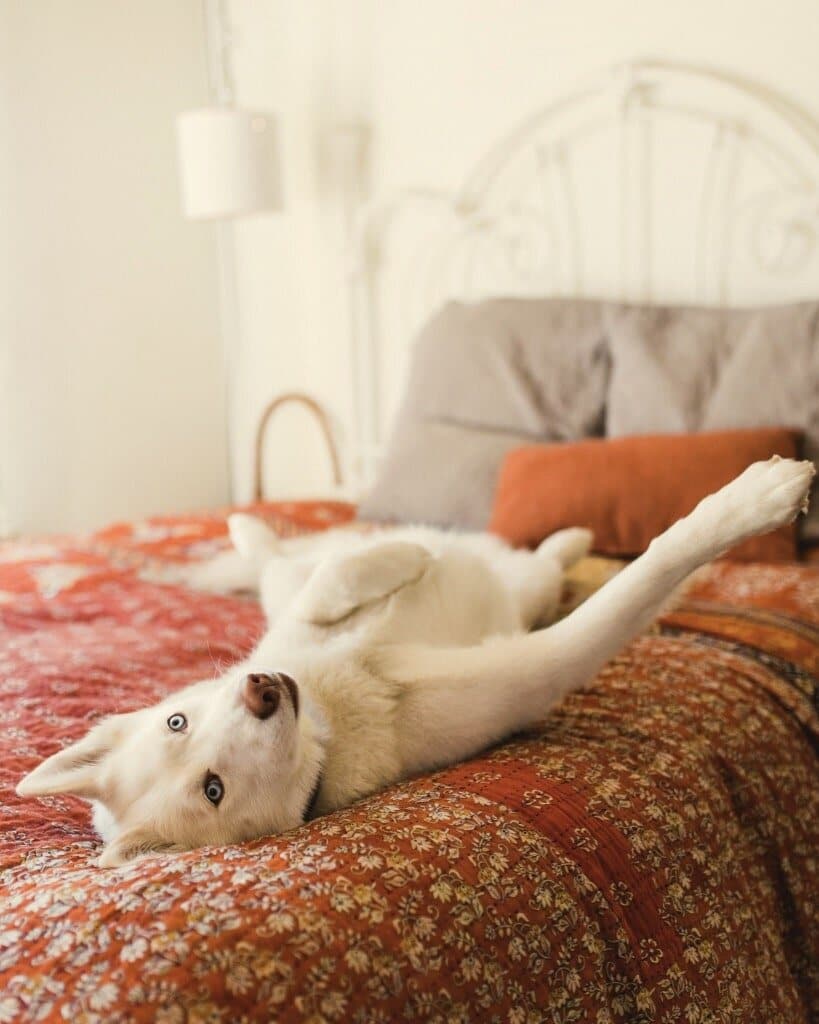 go to bed early:
Anyone else start watching Netflix and say, "I'll just watch onnneee more before getting ready for bed"?
Then one more turns into "one more," and before you know it you're going to bed almost two hours later than you should be…
No, just me?
To avoid this, I've started setting an alarm about an hour before I want to go to sleep so I can really wind down and get ready for bed.
Having this extra time makes it so much easier to stick to a good skincare routine, oral care routine (hello, flossing), and I get to snuggle up in my favorite sheets, light a candle, and read right before I go to sleep.
Sleep is so important and is one of the biggest wellness practices you should work on.
We spend about a third of our lives in bed so having organic sheets is really important for me. SOL Organics have an incredible product that's organic, fair trade, and they use no plastic packaging for shipping.
Their new linen collection is made from 100% European flax linen. It's naturally hypoallergenic, moisture-wicking, and stonewashed for softness.
Linen is also antibacterial so if you suffer from acne, switching to a linen pillowcase might help.
I know it's made a huge difference in my skin. And, if that's not good enough SOL Organics donates $7.50 from each sale to a charitable cause.
If you're interested in giving these sheets a try you can use the code 'GZW25' to get 25% off your purchase.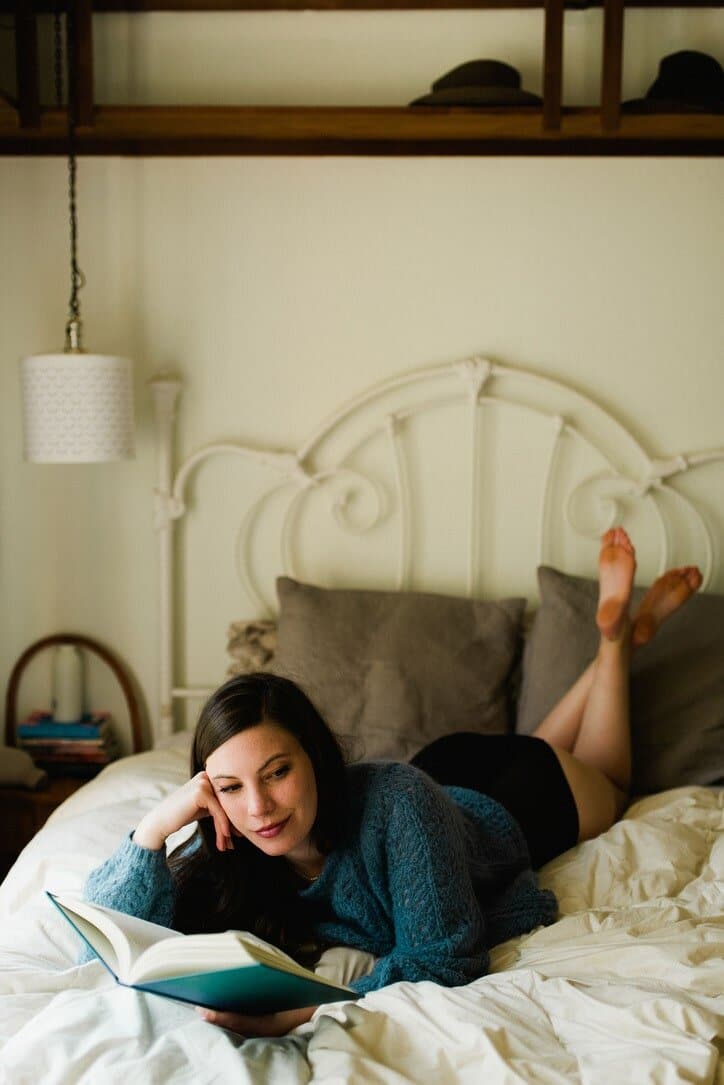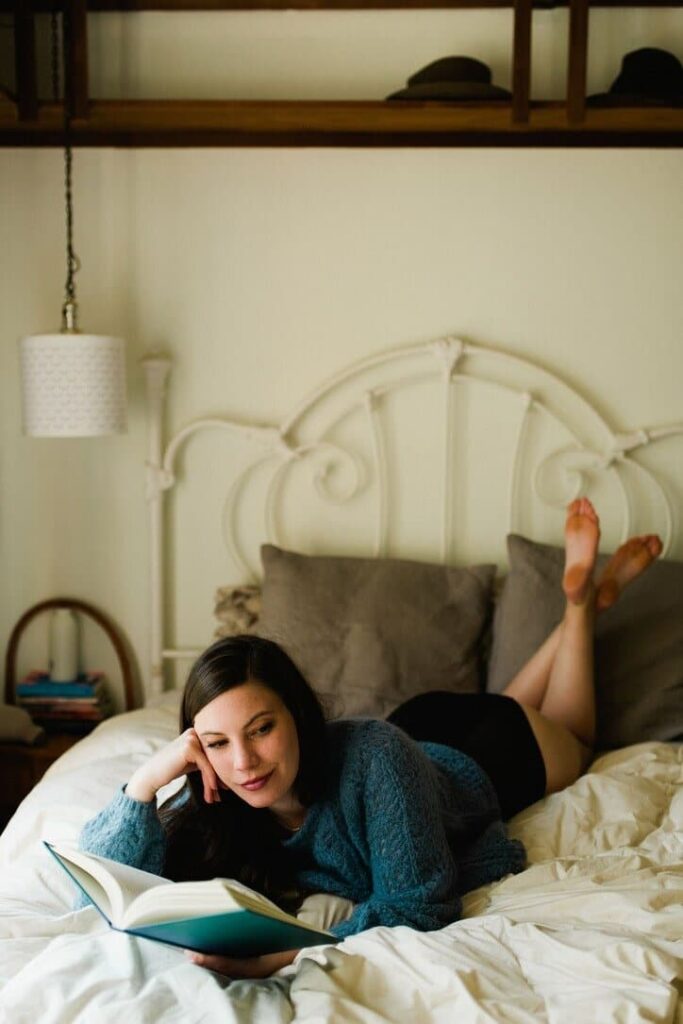 nail that skincare routine:
Speaking of nailing that good skincare routine, I finally have the time and energy (now that I'm not going to bed 2 hours late) to consistently use a face mask.
There are a few different masks I've been rotating between one for acne, hydration, refining.
If you're looking for a good all-around mask you should check out this one from 23 Skin.
It's made from seaweed that's been responsibly sourced from the coast of Maine where Justin is from! Anything from Maine has a huge soft spot in my heart.
But, seaweed is one of the most nutrient-rich plants full of anti-oxidants, minerals, amino acids, and trace elements.
It's perfect for smoothing, re-mineralizing, and rehydrating your skin.
23 Skin is vegan, and they don't use fragrances, GMOs, artificial colors, flavors, or fillers. If you want to give it a try you can use the code 'KATHRYN20' for 20% off!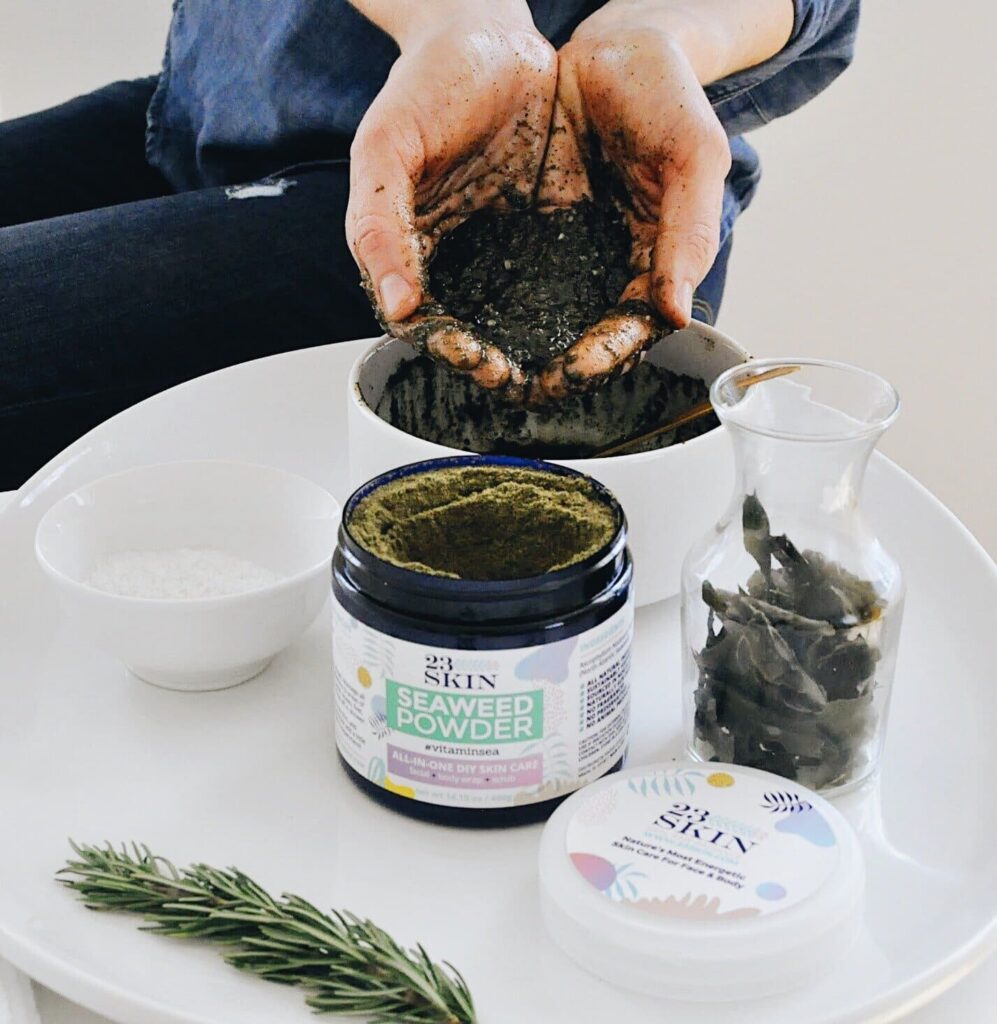 make a point to floss:
Part of living healthy is taking care of the little things…like flossing! This should be the top of the list of things that I should be doing. But, good intentions amiright?
Thankfully, with the nighttime routine I've mastered (most nights) I'm getting into bed early and making my oral health a priority.
I like to use a tongue scraper, brush with my bamboo toothbrush, and then use a silk dental floss.
My tongue scraper and bamboo toothbrush are from one of my all-time favorite companies – Brush with Bamboo the word's only plant-based, certified organic bamboo toothbrush on the market!
One of the best things about choosing a bamboo toothbrush over a plastic one is that you can compost the toothbrush at the end of its life! This family-run business is one I love supporting.
When you need a new toothbrush, you've got to check out Brush with Bamboo and you can get 10% off your order with the code 'goingzerowaste'.
living healthy by adding more probiotics in your diet:
I cannot recommend taking a probiotic highly enough.
I found taking one to be one of my most beneficial wellness habits. My skin improved, I was more regular, I felt better, and I'm just a huge believer in balancing that gut microbiome.
There are several sustainable companies that are making probiotics.
Seed

– the first time you order, you receive a glass jar, which is shipped in a compostable mushroom tray. After that, the refills are sent in a compostable pouch which is pretty cool! You can get 15% off your order with the code

'ZEROWASTE'
Arkadiance

– comes in a glass jar, but my favorite aspect about this pill is that it protects Urinary Tract Health with Cranberry and D-Mannose, which have been clinically proven to assist with UTIs.

MegaFood

– comes in a glass jar and they're a certified B corporation who's lobbying to ban glyphosate and support regenerative agriculture.
eat more plants:
Switching to a plant-based diet is one of the best things you can do for the planet as well as your health, mind, and body.
Now, when I say a plant-based diet, I mean that the majority of your plate should be made up of plants.
I think the only thing that all nutritionists can agree on is that Americans should be eating more fruits and vegetables.
And, I've found that living a zero-waste lifestyle naturally lends itself to eating healthier.
When you're shopping for food without any packaging you eliminate a lot of processed foods so you tend to gravitate towards a diet that's focused on those fruits and veggies.
Who would have thought that switching to plastic-free living would be better for your waistline, the planet, and your health? And, I mean… what could be better than that?
Now, when I head to the grocery store, I like to make sure that in addition to bringing my reusable grocery bags, I also bring a few produce bags too! Simple Ecology makes a great set using organic cotton which are GOTS certified.
Be sure to check out my blog post if you're looking for more tips on how to grocery shop without single-use plastic or creating any trash.
find a workout you love:
Now, these last two items are wellness practices I am still working on.
I've yet to really find a workout that I love. I've tried spin class a few times, and I only really like it when it's music I LOVE. Which means I'm only going when they play musical theatre songs….
I've tried Orange Theory once and I really liked it, but there's not one super convenient to where I live.
My husband is a big fan of rock climbing. I went with him last week and had a lot of fun, but I'm afraid of heights… so mostly stayed near the kid's end which didn't go up quite as high.
Justin got his climbing shoes from REI.
And, if I find myself going with him more often, I'll probably get a pair from them as well.
choosing workout gear
REI has a really robust secondhand marketplace for goods as well as a ton of rental options if you're not sure you're ready or need to own a piece of equipment.
I love REI for so many reasons but especially because they gave back more than 70% of their profits in 2018. T
hey invested $8.4 million in 431 nonprofit partners that create access to the outdoors as well as over a million in rewilding projects.
So, right now my main form of exercise is just getting outside and going on really long walks as well as lifting some dumbells at home to try and keep my arms in shape.
When it comes to working out more sustainably my biggest tips are to remember your reusable water bottle, bring a small towel, and a small spray bottle to wipe down any machines.
drink more water
There are so many great water bottle companies out there, but two that I really like are Klean Kanteen and Dopper.
As far as bringing a small towel, I love the SOL Organics hand towels.
I always keep one in my workout bag, and don't forget you can get 25% off with the code 'GZW25'.
And, I like to use this recipe to spray and wipe down my machines because it's a great disinfectant.
I also have a full guide on sustainable and eco-friendly activewear companies as well as a YouTube video where I put several of the brands to a bend over test! See if they passed.
stretching and meditation:
This is one of the wellness practices I know I really need to build, but I've been a bit lazy about getting into a good routine.
Stretching and moving your body every day can help you get a good night's rest and improve the quality of your sleep as well as reduce stress levels.
Beyond just physical well-being I want to focus more on my mental health this year and focus on reducing stress.
I know the fastest way to do this is to get better about meditation.
I go through waves of incorporating this into my morning routine and writing this is just the kick in the pants I need to restart this daily practice.
There are a few apps that I like to use which are downdog for yoga and calm for meditation.
living healthy conclusion:
I hope that you found this blog post helpful for building healthy habits that focus on your personal well-being.
And, honestly, there are a few I probably missed like making sure you drink enough water, getting enough sleep and the list goes on.
But, the most important thing is to just slowly start incorporating a few of these healthy habits at a time and not to get overwhelmed all at once.
This is a marathon, not a race! You should be focusing on your long-term health by creating a sustainable healthy lifestyle.
I would love to know which of these wellness habits you've nailed and which one you're working on right now?
I am definitely working on that stretching and meditation routine every day.